Bahama Mama Cocktail Beach Cocktail Recipe
This article may contain affiliate links. Whenever you buy something through one of these links, I may earn a small commission without any cost to you. I really appreciate it as it supports this site and my family. Thank you!
Nothing says tropical vacation more than enjoying a Bahama Mama Cocktail while sitting on the beach. If there is something, else let me know. But as soon as I sit down with this delicious tropical cocktail, I'm on vacation no matter where I am.
The first time I enjoyed the tropical flavor of this dark rum cocktail, I was hooked. We were in the Bahamas while on a Royal Caribbean cruise from Fort Lauderdale to the Bahamas. It was at a Nassau beach hotel sitting on the warm sand, that I first tried this delicious tropical drink.
I was said when I reached the bottom of the glass. It was that good and I was hooked.
And what's better than rum? Dark rum. White rum. Light rum. Spiced rum. All different types of rum. Not sure about you but a rum-forward cocktail places me firmly on the beach as an instant vacation.
Thank you for reading this post. Don't forget to subscribe! This way you never miss an update, travel deals, discounts and more!! Subscribe to the right------>
This popular cocktail is perfect whether it's poured over ice or served as a frozen Bahama Mama cocktail. Bushwacker, Piña colada, strawberry daiquiris, tequila sunrise and a few other cocktails always invoke Caribbean beaches and a tropical sunset. Maybe it's the fresh pineapple juice that does it.
Personally? For me, I prefer the original Bahama Mama recipe, but there are some pretty amazing options with different ingredients you should be sure to try.
Let's start with the original recipe for a Bahama Mama drink. Ingredients are:
1/2 ounce light rum
1/2 ounce dark rum
1/2 ounce coconut rum
2 ounce pineapple juice
2 ounce orange juice
Squeeze of Lemon juice
Splash of grenadine
Place all the ingredients into a cocktail shaker, shake and pour over ice into a glass.
When I make this at home, I go all the way including a hurricane glass, maraschino cherry, and an orange slice on the rim. One of the best ever vacation drinks whether you are on vacation or not.
But today, there are several new recipes for this happy hour cocktail. A few to try may have small changes like grenadine syrup or fruit juice like this one with pineapple juice:
Ingredients
1 ounce Coconut Rum
1ounce Dark Rum
1/2 ounce Coffee Liqueur
1.5 ounce Pineapple Juice
Lemon Juice to taste (you can also use lime juice if that is your personal preference)
Place all the ingredients into a cocktail shaker, shake and pour over ice into a glass. Top is maraschino cherries and a pineapple wedge.
And this version uses coconut liqueur for those that like a more intense coconut flavor:
Ingredients
1 ounce dark rum
½ ounce coconut rum
½ ounce banana liqueur
½ ounce grenadine
1 ounce pineapple juice
1 ounce orange juice
½ ounce lemon-lime soda
Pour into a tall glass with ice. Garnish with an orange wedge and Maraschino cherry. You will enjoy the delicious fruit flavors as they mix together.
Any of the above versions or any that you may create and pour over crushed ice into your glass will make it the perfect way to end a tough day. What's better than a vacation flash-back after a stressful day.
Be sure to print the recipes out on a recipe card, so you can double the ingredients to make large batches of this tropical deliciousness.
Whether you choose a Bahama Mama at Red Lobster or Bahama Breeze with regular rum, 100 proof rum or try the original full recipe listed above at home, it is the perfect way to relax after a long day. Salute!
Upcoming Trip?
I like to use Booking for booking not only my hotels, but my tickets and rental cars as well. Makes life so much easier with only having to log into one location for my information.
Be sure to grab my travel tips to save you time and money. You'll also be entered into the weekly drawings.
Register here: Get 100 Travel Tips EVERY traveler should know PLUS entered into the weekly drawing.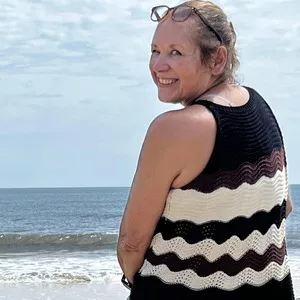 About Denise
Denise Sanger lives a life split between her love for fitness and her passion for travel particularly to the BEACH. Denise also has a love of marketing and lives in beautiful Suwannee County, Florida. You can find out more about Denise here: About Denise