10 Romantic Things to Do in St. Augustine for Couples
This article may contain affiliate links. Whenever you buy something through one of these links, I may earn a small commission without any cost to you. I really appreciate it as it supports this site and my family. Thank you!
With its charming streets, rich history, and stunning waterfront views, St. Augustine is the perfect place for couples to explore and enjoy together. Below are the top 10 romantic things to do in St Augustine for couples but first, one of the best things about this city is the history.
St. Augustine, Florida, is more than just a historic gem; it's also a great place for couples seeking a romantic getaway. Downtown St Augustine has many historic buildings, shopping on St George Street, and the historic sites of this ancient city offers will have you engaged from the time you arrive til you leave
One thing I do recommend if you have never visited the oldest city in the continental United States, is to take a trolley ride or enjoy an old-fashioned horse-drawn carriage ride.
No time to read the whole article? Check here for current rates and availability for the most romantic hotels in St. Augustine: St. Augustine Romantic Hotels
Thank you for reading this post. Don't forget to subscribe! This way you never miss an update, travel deals, discounts and more!! Subscribe to the right------>
Your tour guide will not only show you the many great views of America's oldest city, but you will be surprised how much you will learn while taking in the sights on date night. 
The top 10 date ideas for your romantic getaway are:
1. Explore the Castillo de San Marcos: One of the best places to begin your romantic journey is the Castillo de San Marcos, a 17th-century and oldest masonry fort. Walk hand-in-hand along the ancient walls of this historic fort, and feel the echoes of history as you gaze at the beautiful bay views.
2. Stroll Through the Historic District: Wander through the historic district, where cobblestone streets, colonial architecture, and quaint shops create the perfect backdrop for a nice romantic stroll.
Enjoy live music from the open doors of the bars and restaurants. If you are in this beautiful city during the holidays, one of the most romantic things to do is enjoy the Nights of Lights. 
3. Discover St. George Street: Meander down the iconic St. George Street, where you'll find unique shops, art galleries, and charming cafés, ideal for window shopping and savoring delicious treats.
There is free parking around this area, but it's very difficult to get one. A public parking lot is nearby where you can leave your vehicle and enjoy a short walk to this part of the historic downtown.
You will find many options for fresh seafood, an ice cream shop, a coffee shop, and great shopping in this area.
4. Visit Flagler College: Admire the stunning architecture of Flagler College, once a luxurious hotel built by Henry Flagler. The courtyard and grandeur of the Ponce de León Hotel provide a romantic atmosphere for a leisurely walk.
No time to read the whole article? Bookmark it. Check here for current rates and availability for the most romantic hotels in St. Augustine: St. Augustine Romantic Hotels
5. Cross the Bridge of Lions: Walk hand in hand across the Bridge of Lions, an iconic drawbridge connecting the historic district to Anastasia Island. Enjoy breathtaking views of the Matanzas River as you cross.
6. Climb the St Augustine Lighthouse: Ascend the St. Augustine Lighthouse for panoramic vistas of the city and coastline. The view from the top is even more breathtaking when shared with your loved one.
Another fun thing is to take one of the ghost tours that also explores not only this lighthouse but many haunted buildings. The Maritime Museum is also at this location.
7. Check out the many museums. The Lightner Museum is a former grand hotel and hosts a fascinating collection of art, antiques, and curiosities. The St Augustine Pirate and Treasure Museum transports you back 300 years of pirate history.
8. Sip from the Fountain of Youth: At the Fountain of Youth Archaeological Park, toast to everlasting love by sipping from the legendary Fountain of Youth, believed by Ponce de León to bestow eternal life.
9. Experience the Old Jail: Embark on a guided tour of the Old Jail, where you can learn about the darker side of St. Augustine's history while enjoying each other's company.
10. Savor Wines at San Sebastian Winery: End your day with a wine-tasting adventure at San Sebastian Winery. Enjoy the romantic ambiance and each other's company while sampling delicious local wines.
Check here for current rates and availability for the most highly recommended romantic hotels in St. Augustine: St. Augustine Romantic Hotels
St. Augustine is not only a place to explore history but also a city where you can create romantic memories with your significant other. I have only provided ten of the best ways to enjoy date night in this historic city but there are so many more.
This city is the perfect blend of history, culture, and relaxation, making your visit a truly memorable experience for couples in the nation's oldest city.
It is also one of the best places to enjoy tasting tours, nature trails at nearby Anastasia State Park, a romantic dinner, and a good bottle of wine while enjoying a food tour. 
Prefer water sports or more energetic romantic activities? Definitely be sure to check out one of the many St Augustine eco tours. Other options are to visit one of the nearby beautiful beaches including St Augustine Beach, Vilano Beach, or Ponte Vedra Beach. 
​Finally, be sure to find a love tree. There are several throughout the city and a great way to remember the great time you had whether you are on your first date or your 25th anniversary getaway. 
The following will help you plan the perfect getaway with romantic things to do in St. Augustine for couples:
Upcoming Trip?
I like to use Booking for booking not only my hotels, but my tickets and rental cars as well. Makes life so much easier with only having to log into one location for my information.
Be sure to grab my travel tips to save you time and money. You'll also be entered into the weekly drawings.
Register here: Get 100 Travel Tips EVERY traveler should know PLUS entered into the weekly drawing.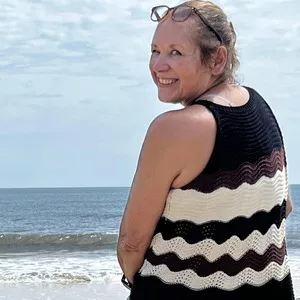 About Denise
Denise Sanger lives a life split between her love for fitness and her passion for travel particularly to the BEACH. Denise also has a love of marketing and lives in beautiful Suwannee County, Florida. You can find out more about Denise here: About Denise