How To Make A Delicious Rum Runner Beach Cocktail
This article may contain affiliate links. Whenever you buy something through one of these links, I may earn a small commission without any cost to you. I really appreciate it as it supports this site and my family. Thank you!
Did you know that the Rum Runner Beach Cocktail was created in the Florida Keys? That's right. To be specific, at Holiday Isle Tiki Bar in Islamorada, Florida in the 1950s.
I have actually been to Holiday Isle Tiki Bar, but it was quite some ago. Like decades. I will be in the Florida Keys in the next few months and plan to stop to see what it looks. Today, it is called the Postcard Inn Beach Resort & Marina.
This was such a cool place back then and it honestly looks pretty fantastic today. I have put information for you below about the new resort. In the meantime, let's talk about all things Rum Runner Beach Cocktails!
Interesting story behind this delicious fruity cocktail. According to what I have been told, Holiday Isle needed to get rid of inventory before another shipment arrived. This inventory included rum and quite a few other liquors.
Thank you for reading this post. Don't forget to subscribe! This way you never miss an update, travel deals, discounts and more!! Subscribe to the right------>
Mix it all together in a shaker and ice and the Rum Runner was invented! Thank goodness too because it's so good and instantly transports me to the Keys which is Heaven on Earth.
More ingredients than beach cocktails I normally pick for you. But Rum Runners scream fun weekends so that's why I picked it for today. Ready? Let's make a few Rum Runners.
Rum Runner Beach Cocktail Ingredients
1 ounce of each of the following ingredients into a shaker cup. You can also make this frozen by putting everything into a blender.
Rum (I prefer a dark rum like Barcadi but use your favorite. Check out all the dark rum choices here: Dark Rum)
Blackberry Liquor
Banana Liquor
Pineapple juice, orange juice and a splash of grenadine for color.
And don't forget the floater! 151 Rum on top. Don't light it! You'll burn the alcohol off 😉
Even better? Let's party! You can make a large batch of this delicious beach cocktail by using 24 ounces of each of the ingredients listed. Salute!
Below are links to additional information about the resort and other beach cocktails.
Upcoming Trip?
I like to use Booking for booking not only my hotels, but my tickets and rental cars as well. Makes life so much easier with only having to log into one location for my information.
Be sure to grab my travel tips to save you time and money. You'll also be entered into the weekly drawings.
Register here: Get 100 Travel Tips EVERY traveler should know PLUS entered into the weekly drawing.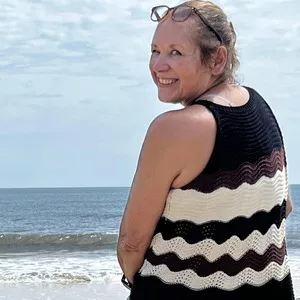 About Denise
Denise Sanger lives a life split between her love for fitness and her passion for travel particularly to the BEACH. Denise also has a love of marketing and lives in beautiful Suwannee County, Florida. You can find out more about Denise here: About Denise