Ultimate Guide to Snorkeling in Sanibel Island Florida For Fun Adventures
This article may contain affiliate links. Whenever you buy something through one of these links, I may earn a small commission without any cost to you. I really appreciate it as it supports this site and my family. Thank you!
Discover the breathtaking underwater world of Sanibel Island, Florida with this ultimate snorkeling guide. Get ready for an unforgettable adventure!
If you're looking for an unforgettable underwater adventure, look no further than Sanibel Island and Captiva Island, Florida.
These beautiful islands off the coast of Fort Myers in the Gulf of Mexico offer crystal-clear water, artificial reefs and are some of the best places in southwestern Florida to snorkel.
Whether you're a beginner or an experienced snorkeler, this ultimate guide will give you the information you need to enjoy snorkeling at Sanibel Island and nearby.
Thank you for reading this post. Don't forget to subscribe! This way you never miss an update, travel deals, discounts and more!! Subscribe to the right------>
Are you ready to explore this beautiful underwater world? Good! Let's get started. If you would like to jump to any section, you can use this Table of Contents to do so:
Can you go snorkeling at Sanibel Island?
September 2022. That is when Hurricane Ian smacked directly into this part of the Sunshine State. Sanibel, Captiva, and Fort Myers have been working to rebuild from the devastation caused by this hurricane.
As of this writing, yes Sanibel is open for tourists. You may have a tough time finding a place to stay if you have your heart set on staying on the island. I have placed information at the bottom of this article to help you.
Can you swim on Sanibel Island?
​Yes. You can swim on both sides of the island in Southwest Florida.
​Can you drive onto Sanibel Island?
Yes, you can drive onto the island. This island is connected to the mainland by Sanibel Causeway which is a 3-mile-long bridge. It has reopened.
Is the red tide on Sanibel Island?
As of this writing, no there is no red tide. I do recommend you check before you plan your snorkeling getaway.
Do you have to pay to get onto Sanibel Island?
Yes. There is a $6 per car toll fee if you have a pass. If you do not have a pass, the toll is $9 per-vehicle fee.
Are the beaches open on Sanibel Island?
Yes. All beach access points and parks are open.
What is Sanibel Island known for?
Sanibel Island is most known for the Sanibel Stoop often also called the elbows and a@@ island. This is because folks spend quite a bit of time bent over searching for shells on the white sandy beaches.
Introduction to Snorkeling in Sanibel Island, Captiva Island, and nearby Fort Myers.
Now let's talk about everything snorkeling in Sanibel Island and nearby Captiva Island, Fort Myers Beach, and the other areas on the western coast of Florida.
This portion of the Sunshine State has miles of beaches waiting for you to explore both on the shore and under the water.
Whether you're a beginner or an experienced snorkeler, there is so much to see as you pull on your snorkel gear and sink into the warm water.
As you begin to snorkel you will see not only colorful fish you may also catch glimpses of a moray eel, a Goliath grouper, sea turtles, dolphins, and even possibly whale sharks.
Best Snorkeling Spots in Sanibel Island:
Sanibel Island, Florida is a paradise for snorkeling enthusiasts and there are quite a few wonderful areas to explore. The top spots I recommend are: One of
Bowman's Beach is first. You can literally walk into the shallow water and snorkel. It's a great way to introduce kids and well as beginners to snorkeling.
You can rent gear from nearby shops, head to the parking area, and walk into a few feet of water and snorkel. Bring lunch and spend the day.
Be sure to look for shells, sand dollars, and even a hermit crab. Definitely, a good place to begin especially with young children.
Next on the list is Cayo Costa State Park. One of the most beautiful Florida State Parks on the Gulf Coast is located on the barrier island of Cayo Costa.
Here you will find gorgeous white beaches and coral reefs teeming with colorful fish as well as starfish, dolphins, manatees, stingrays, and maybe even a seahorse.
Keep in mind this is a neighboring island you will need to access by private boat or as part of a snorkeling tour. If you do not want to join a tour, you can opt to take the ferry over.
Blind Pass Beach is a popular choice for snorkelers, with its calm waters and marine life, but it is not located on Sanibel Island. It is located on nearby Captiva Island.
It is very close to Sanibel and you can literally take a short trip over or even walk over. It is a great day trip if you are staying nearby. This is another destination you can literally walk into the water and snorkel.
Watch for shells and maybe even a shark's tooth. Like Bowman's Beach it is great for beginners and children learning to snorkel.
And finally, no snorkeling adventure in Sanibel Island would be complete without a visit to Lighthouse Beach Park. The Sanibel Island lighthouse suffered damage also from the hurricane losing one of the legs.
It has since been repaired as well as re-lit in February 2023. Lighthouse Beach Park is one of the best spots for seeing manatees during the winter months.
The best time is when the waters cool, and the manatees move in toward shore where the waters are warmer.
After snorkeling, be sure to save time to climb the Sanibel Lighthouse if it is open. You will see some of the best views of this part of the state over open water.
From Lighthouse Beach Park, you can again walk right into the clear waters and snorkel.
Reefs To Snorkel
For more experienced snorkels and scuba divers, there are several reefs including man-made reefs in deep water you can enjoy a short boat ride away. These are Charlie's Reef, Belton Johnson Reef, USS Mohawk, and Edison Reef.
One popular is Charlies Reef, which is known for its vibrant coral formations and abundance of colorful fish.
Belton Johnson Reef is another must-visit location. Here you can explore the sunken ships and artificial structures.
Next for those interested in exploring a historical site, the USS Mohawk is a great option. This former World War II Coast Guard cutter now serves as an artificial reef, attracting a variety of marine species.
Finally, Edison Reef is one of the most popular reefs. It offers large coral formations and the chance to spot sea turtles and nurse sharks.
These are all easy to get to from anywhere in South Florida including Cape Coral, North Captiva, and the immediate Fort Myers area.
Essential Snorkeling Gear and Equipment.
Now let's talk gear. Before your snorkeling adventure in Sanibel Island, be sure to have the right gear and equipment. These include a snorkel mask, snorkel tube, and fins.
The mask is important as a high-quality mask that fits properly will give you the best clear view underwater. Next, the snorkel tube should have a purge valve to easily clear any water that enters.
Fins are also important especially if you are snorkeling the reefs. They help tremendously with maneuverability in the water. Choose fins that fit snugly and comfortably.
Other items may include a wetsuit if the water is on the cooler side and/or a rash guard to protect your skin from the sun and any potential scrapes.
Safety Tips While Snorkeling Sanibel Island Florida
While snorkeling on Sanibel Island can be an amazing experience, you have to consider safety. Here are some tips to help you be safe while having fun on your adventure.
1. Like swimming, always snorkel with a buddy. Having someone with you can help in case of an emergency.
2. Be familiar with the area you plan to snorkel, This way you can watch and be prepared for any hazards such as strong currents or underwater obstacles.
3. Next be sure to check the weather conditions before heading out. Never snorkel in rough seas.
4. Wear sunscreen and reapply it regularly to protect your skin.
5. Be respectful of marine life and avoid touching or disturbing any you may see.
6. Finally, always listen to your body. If you are tired, take a break or maybe stop for the day.
Other things to see in Sanibel Island:
If you have time, be sure to check out Sanibel Historical Museum, Darling National Wildlife Refuge (be sure it is open), and the many Sanibel Island restaurants and shops. Tourists help keep these businesses, especially small businesses, alive.
Below is more information to help you plan your adventure snorkeling Sanibel Island Florida:
Upcoming Trip?
I like to use Booking for booking not only my hotels, but my tickets and rental cars as well. Makes life so much easier with only having to log into one location for my information.
Be sure to grab my travel tips to save you time and money. You'll also be entered into the weekly drawings.
Register here: Get 100 Travel Tips EVERY traveler should know PLUS entered into the weekly drawing.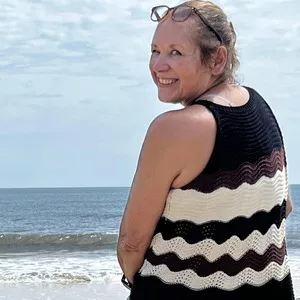 About Denise
Denise Sanger lives a life split between her love for fitness and her passion for travel particularly to the BEACH. Denise also has a love of marketing and lives in beautiful Suwannee County, Florida. You can find out more about Denise here: About Denise