The Ultimate List of the most beautiful Port St. Joe Florida Beaches
This article may contain affiliate links. Whenver you buy something through one of these links, I may earn a small commission without any cost to you. Thank you!
Port St. Joe is on a part of the Florida Gulf of Mexico that is so pretty. Nearby St. George Island, Carrabelle and Apalachicola makes this a great place on the Florida Gulf to vacation.
This little town has old world Florida vibes and is also known as the small town with a big heart. In its earlier history, Port St. Joe was a bustling port.
Now it is a favorite place for those that are looking for a break from the day to day craziness in their lives. A welcome place to decompress and relax with its beautiful postcard views.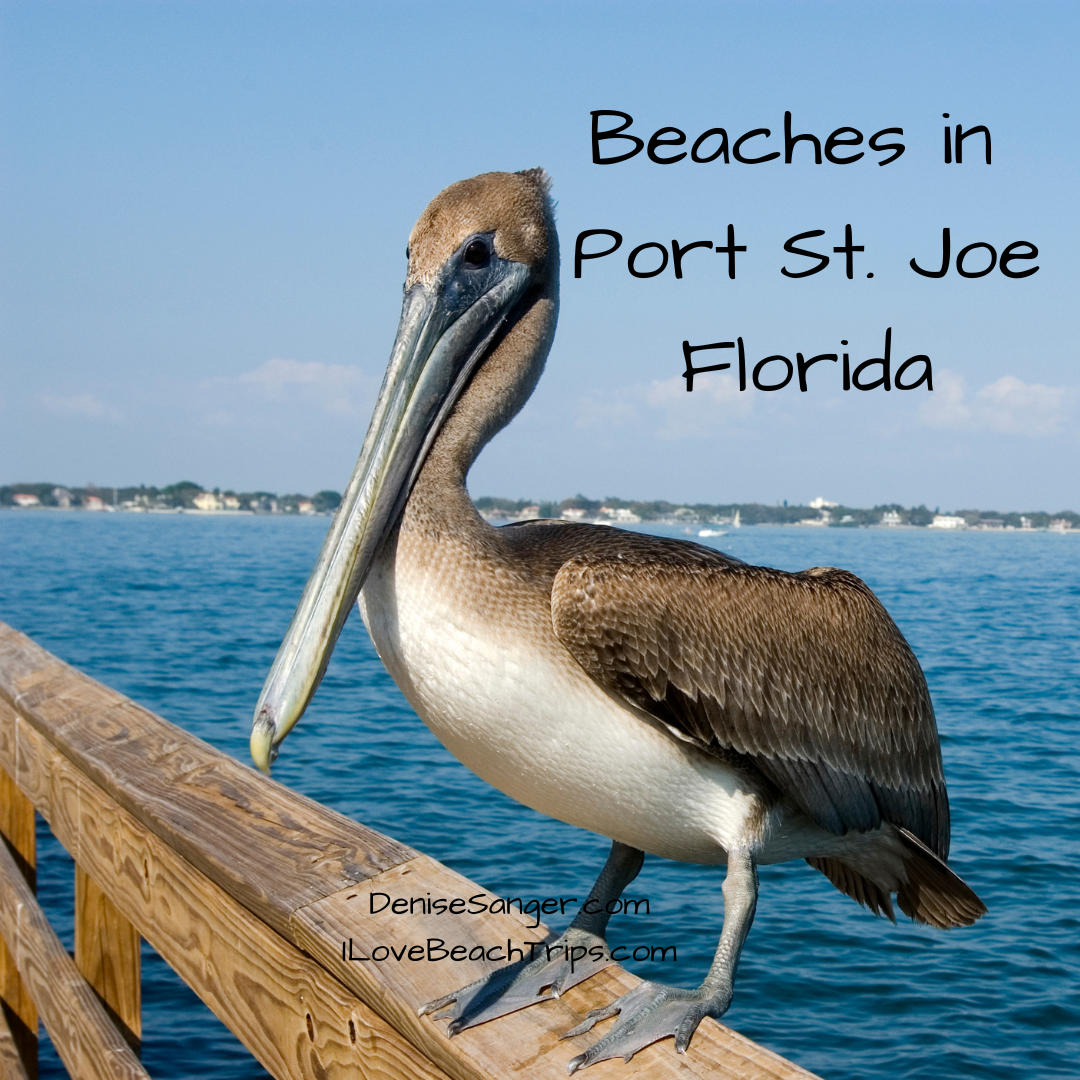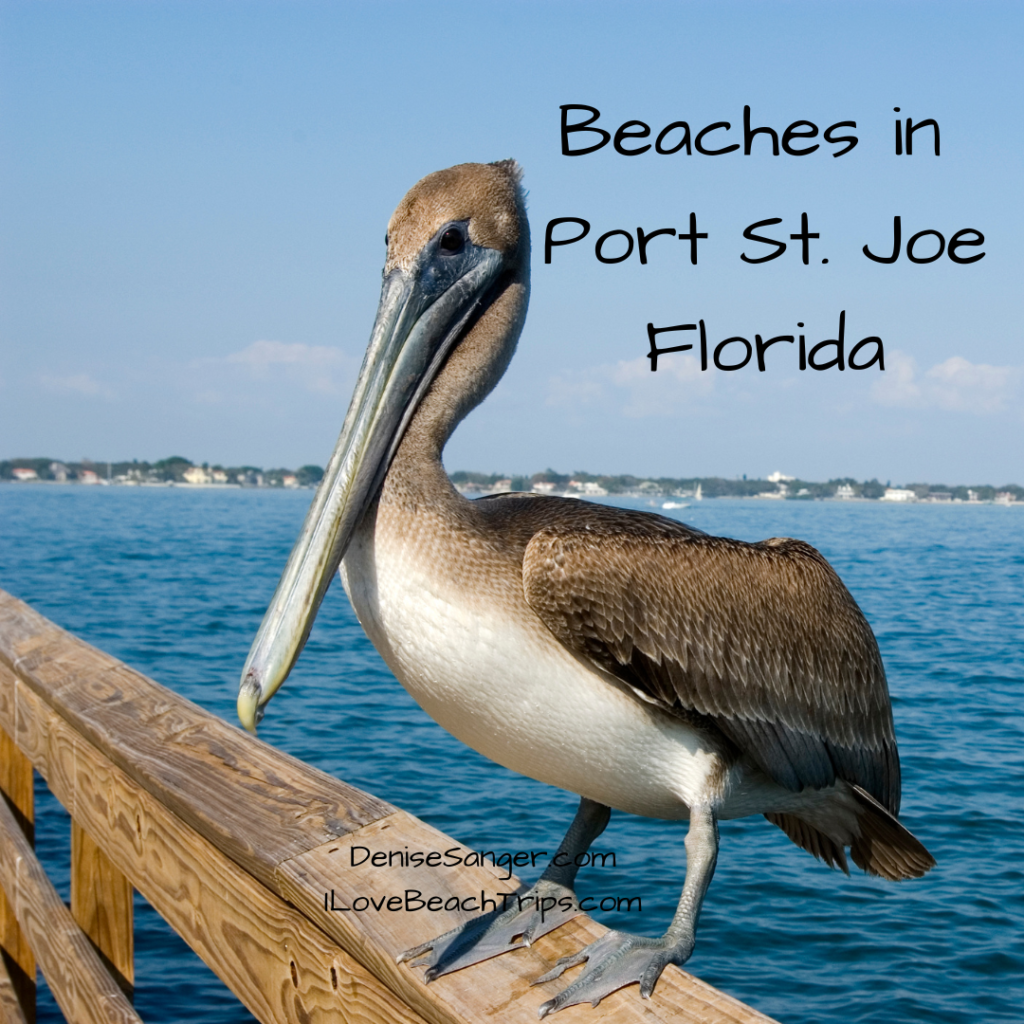 Where is Port St. Joe?
Port St. Joe is located on the Gulf of Mexico at the intersection of U.S. Highway 98 and State Road 71. It is in Gulf County.
How to get to Port St. Joe?
Roughly 48 miles from Panama City Beach or about 70 miles from Tallahassee. Both are easy airports to fly in and out of.
Very doable and enjoyable rides from either airport. One thing to keep in mind though, is that PCB is in Central Time Zone while Port St. Joe is Eastern Time Zone.
What is Port St. Joe known for?
Port St. Joe is a big fishing town offering many fishing charters that provide access to some of the best offshore fishing in the Gulf. Fish for speckled trout, redfish and tarpon.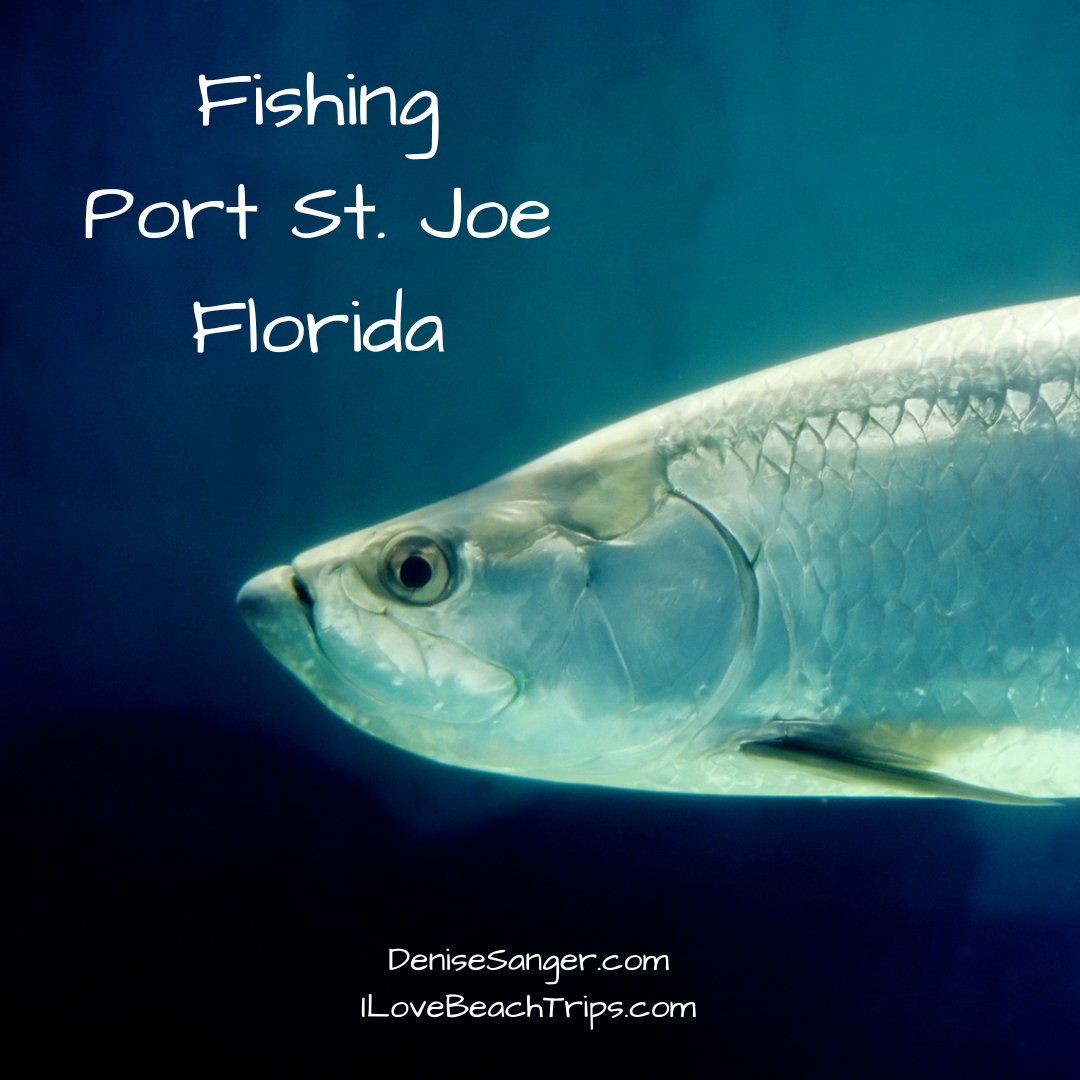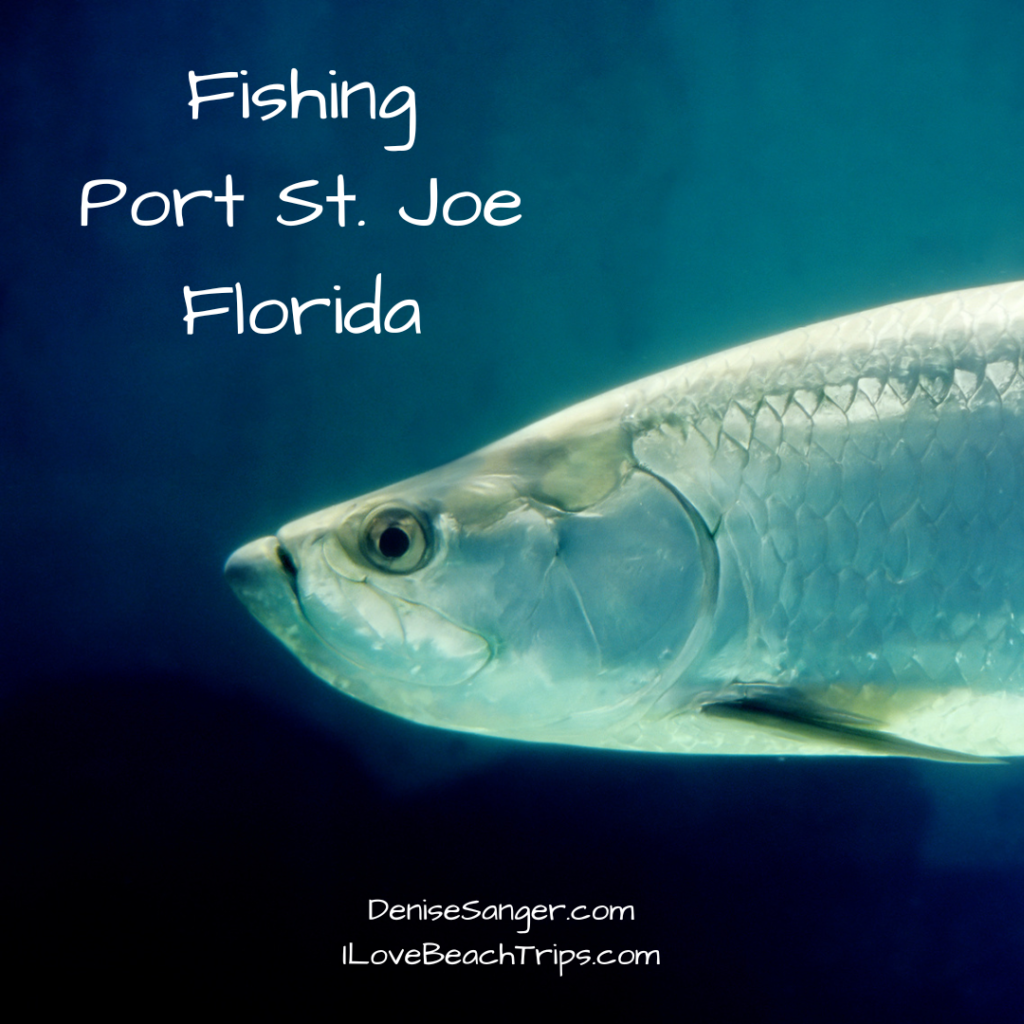 Port St. Joe Florida Beaches
The beaches! Port St. Joe has some of the most beautiful beaches with spectacular sunsets you will not want to miss.
You may have realized by now that I am partial to the beaches on the Gulf side of Florida. The white sand beaches. Crystal clear water. And some of the nicest people you will ever meet live in this area.
The beach is an important part of any vacation experience as far as I'm concerned. Whether you're looking for a quiet place to relax or a lively spot to enjoy fun activities, there are many Port St. Joe Florida Beaches to choose from. Below are my favorites:
St. Joe Beach
St. Joe Beach is beautiful, clean and not crowded. You can easily walk for miles on the white sand beaches.
This beach is located between Port St. Joe and Mexico Beach on the Florida Panhandle. It is also a beach you will want to return to over and over again.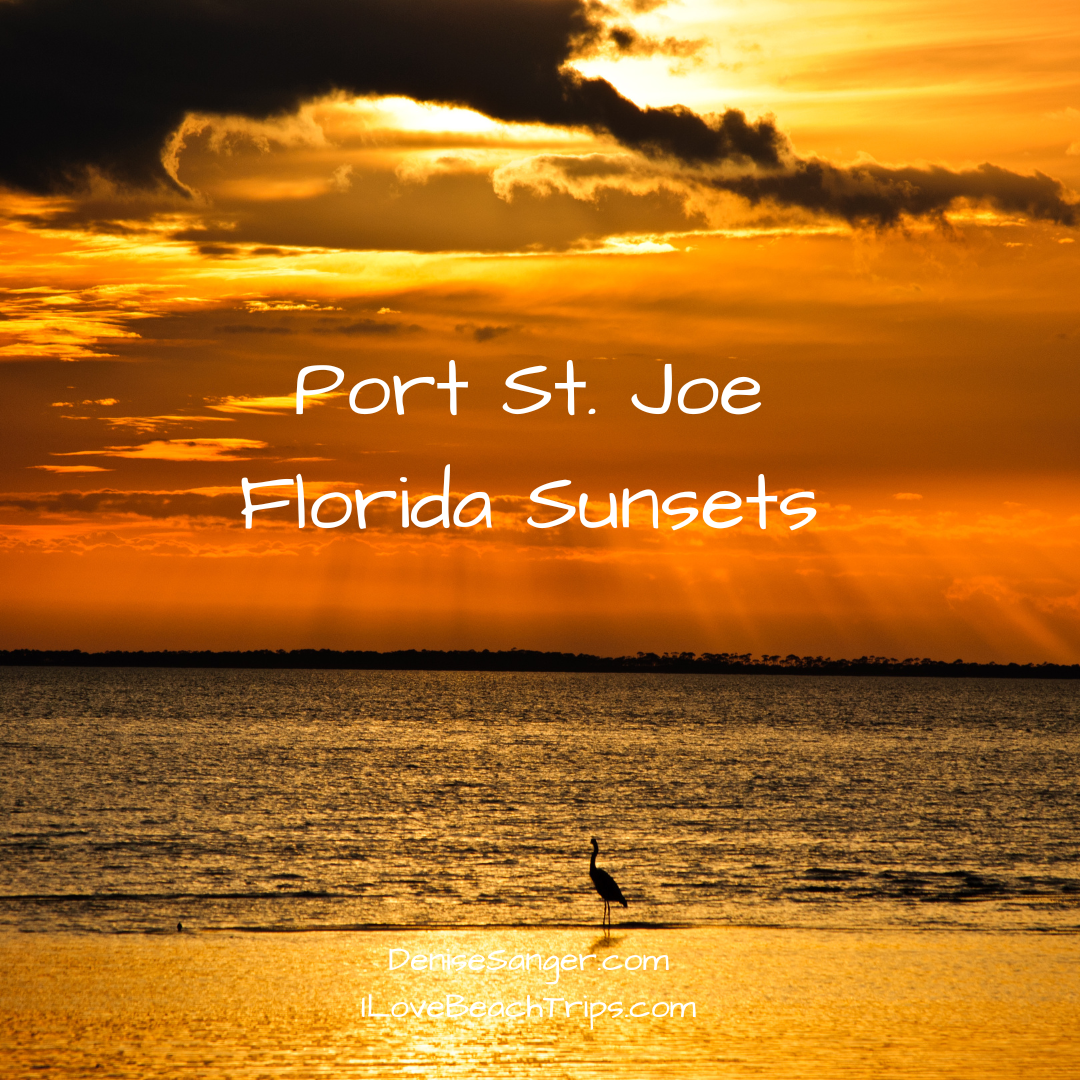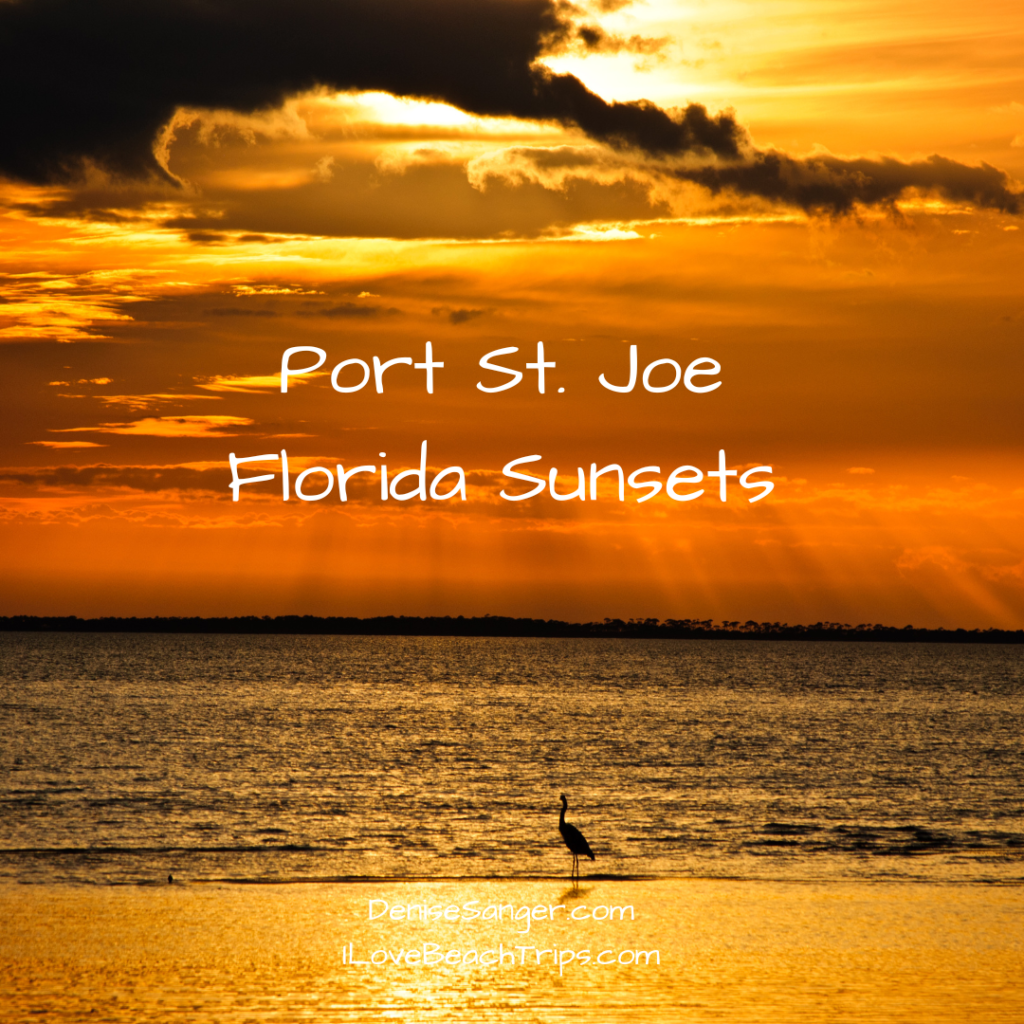 St. Joe Beach is located at 6536 W. Hwy 98 Saint Joe Beach, FL 32456. This beach is one of the pet-friendly beaches in the area.
Windmark Beach
Windmark Beach, is actually on an unnamed road off U.S. 98. And it is gorgeous, so you will want to find it.
Beautiful beach to relax on and enjoy watching the waves. Nice and quiet for those looking to get away from the crowds.
White sand beaches to walk on or simply soak up the sun. Calm water and waves makes it friendly for little ones.
This is not a pet-friendly beach. Be sure to keep your eyes open as you gaze out at the water. You may see dolphins, sea turtles and possibly a whale.
St. Joseph Bay
Beautiful St. Joseph bay is located in Gulf County between Apalachicola and Panama City. Port St. Joe is also located on St. Joe Bay.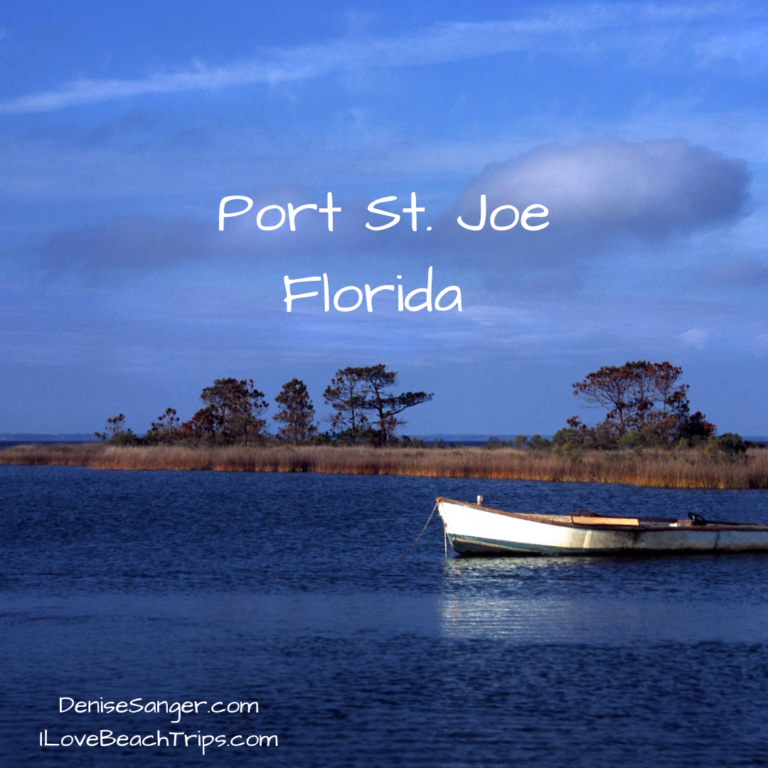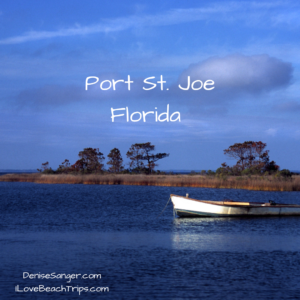 St. Joseph Bay is bounded on the east by the mainland, on the south by Cape San Blas, and on the west by the St. Joseph Peninsula.
Port Saint Joe Bay Park is one of my favorite Port St. Joe Florida Beaches. It offers a beautiful white sand beach you can't wait to dig your toes into. It is also pet friendly, so you can bring your fur best friend.
This beach is located at Flat Water St W, Port St Joe, FL 32456 Watch where you are walking or wear water shoes. The rocks can be quite tough on your feet.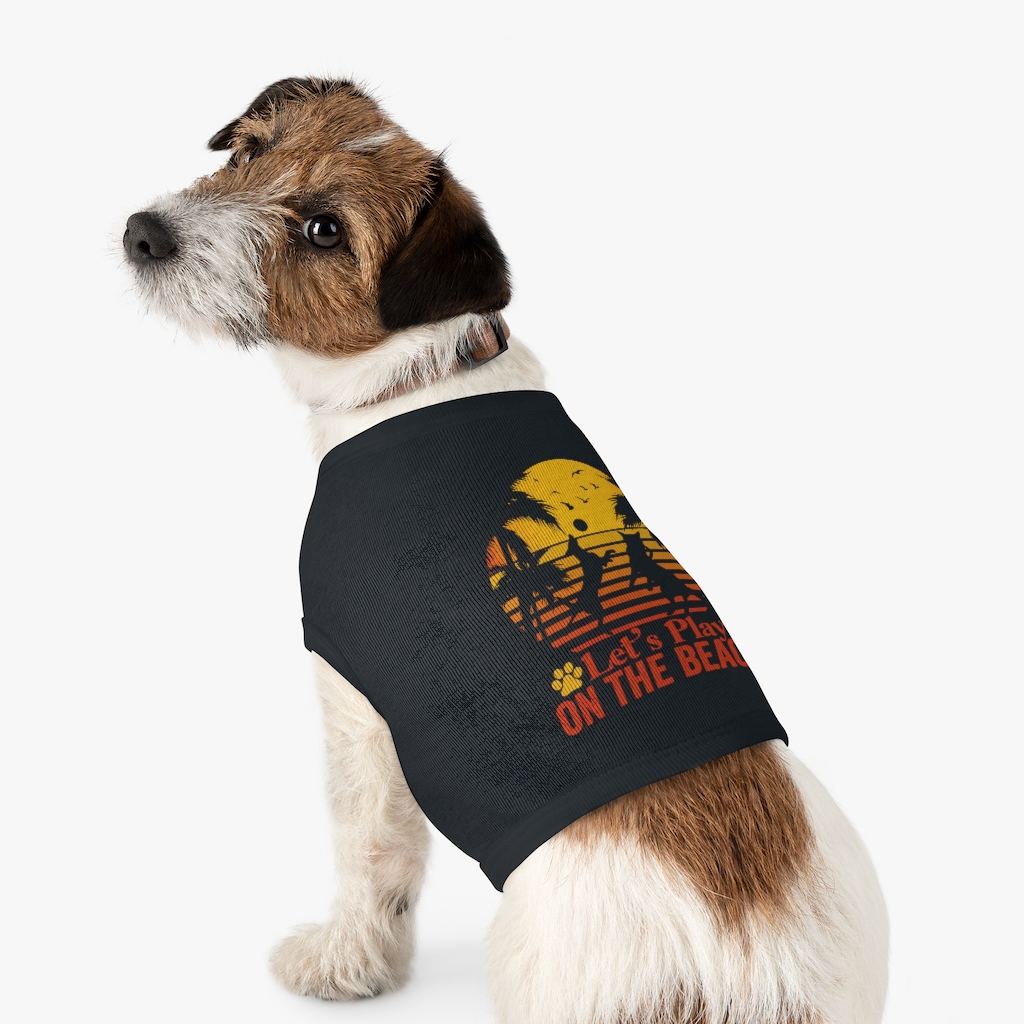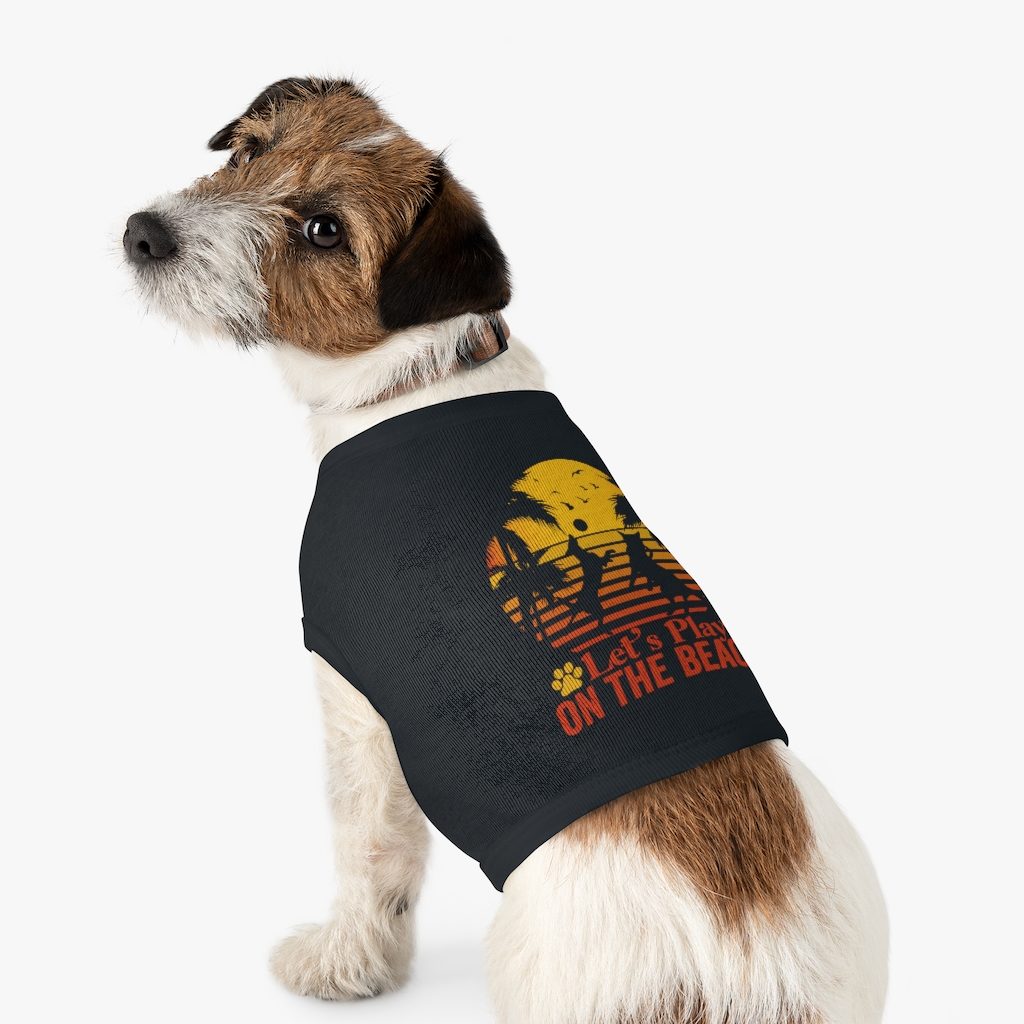 Free parking, easy beach access and restrooms makes this the perfect beach for a family vacay.
T.H. Stone Memorial St. Joseph Peninsula State Park
This state park probably has my favorite of all the beaches in this area. Located at 8899 Cape San Blas Rd, Port St Joe, FL 32456, you will find it right off US 98.
Also, one of my favorite beaches for beach camping. And there is so much to do in this beautiful park.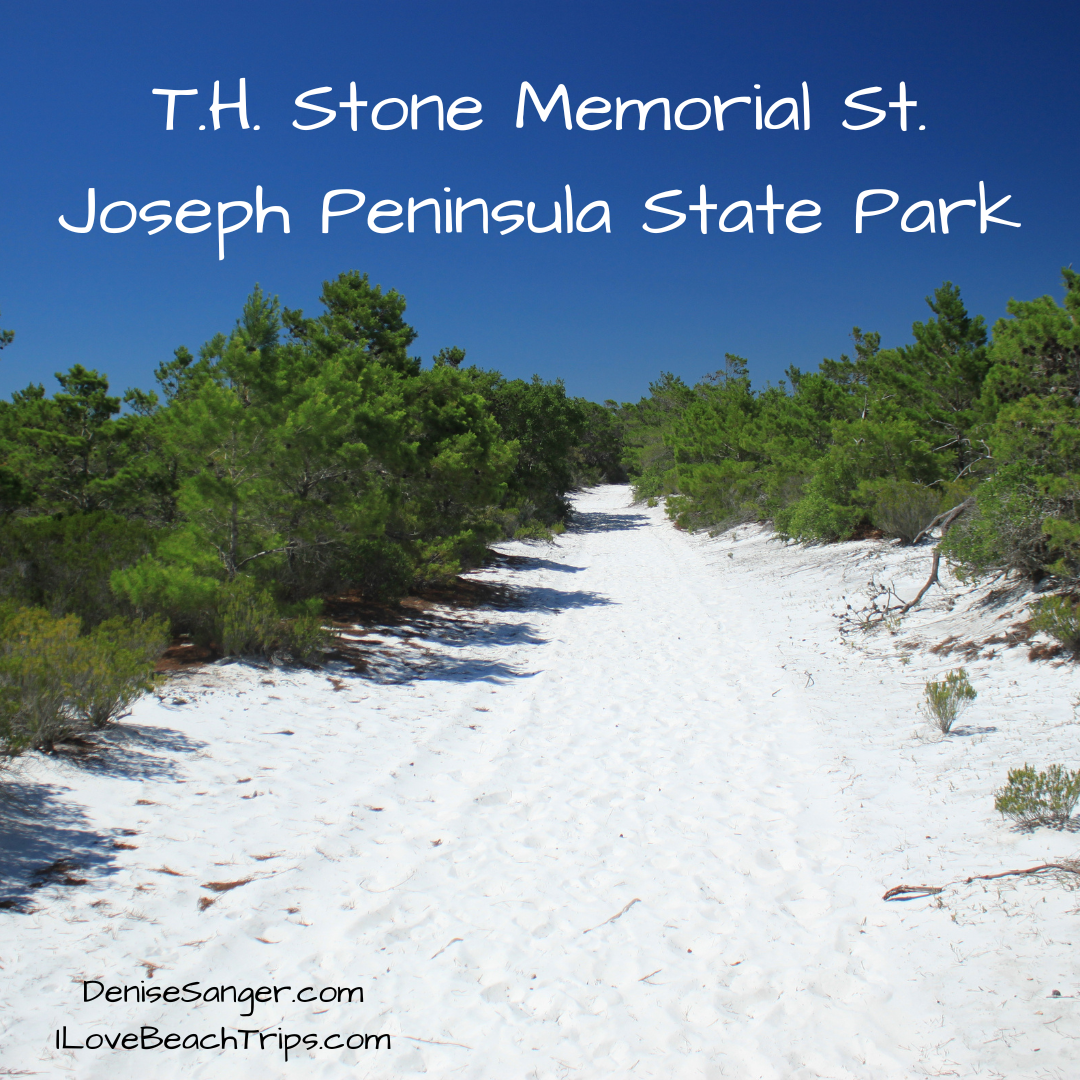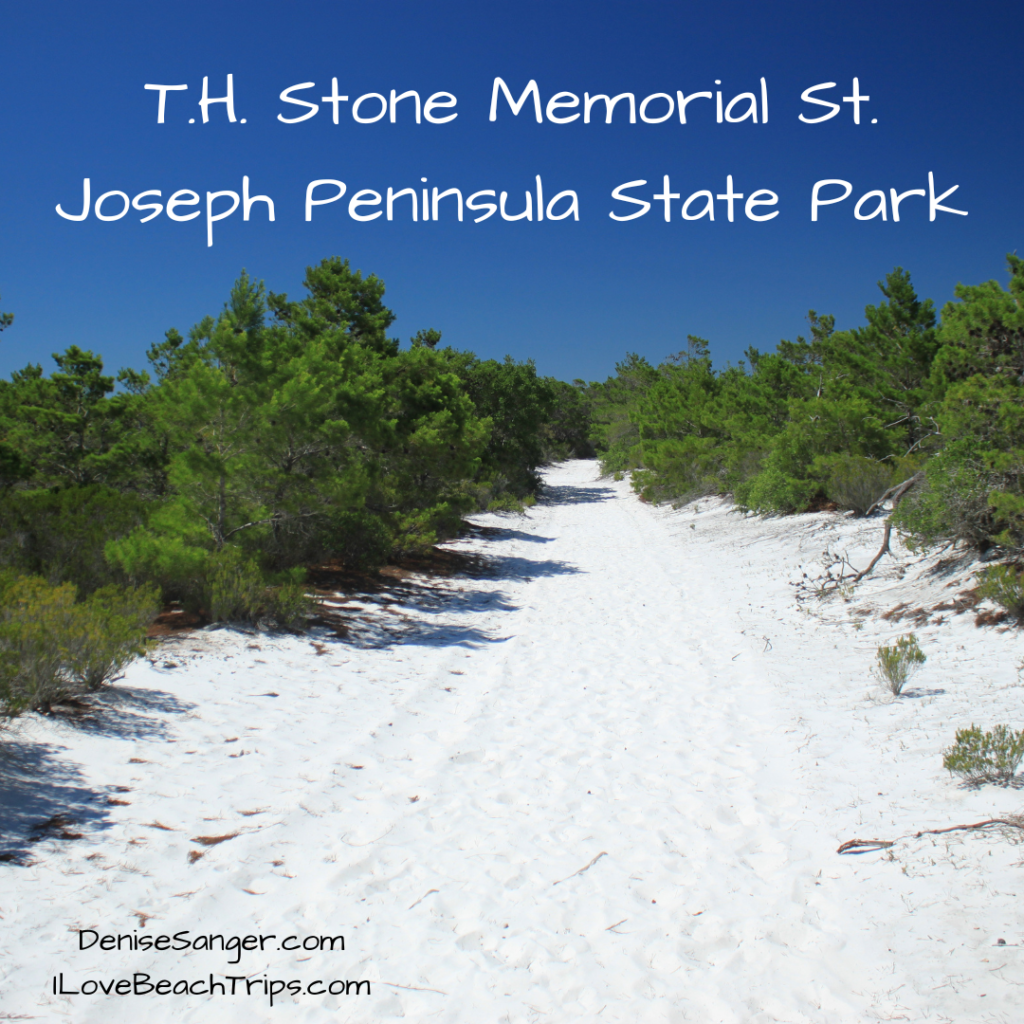 There are actually two sides for two different beaches. You have the Gulf side that the surf can be rough depending on the weather. Then you have the bay side which is calm and peaceful.
Enjoy hiking in the woods as you search for wildlife like deer, least terms, snowy plovers, turtles, snakes and more. Then cool off in the shallow bay water before you leave for the day.
Love to kayak or canoe? There is a boat ramp to launch, so you can explore the emerald waters on both sides of the park. Surf fishing? You can do it here too.
Definitely one of the top state parks in Florida and also in the United States. Note: Hurricane Michael did do some damage to the campgrounds in this park, but they are or will be shortly reopened. Definitely one of the best beaches in Florida.
Port St. Joe Florida Beaches Things To Do
There are so many fun things to do in this area. Here are my top picks:
Apalachicola River and downtown Apalachicola is a fun stop for shopping and exploring. This river is roughly 160 miles long and flows into the Gulf. Enjoy kayaking, boating, fishing and more on this national treasure.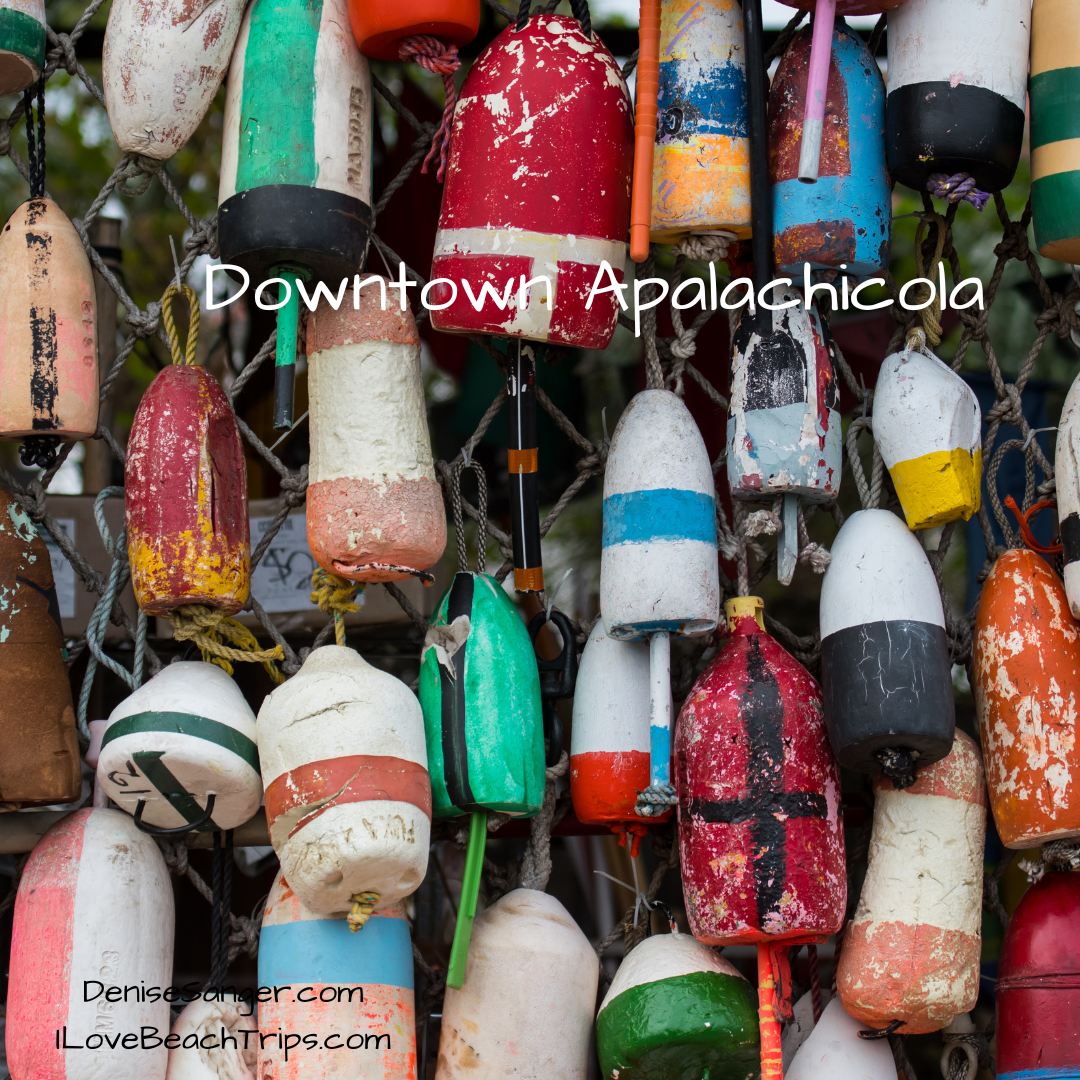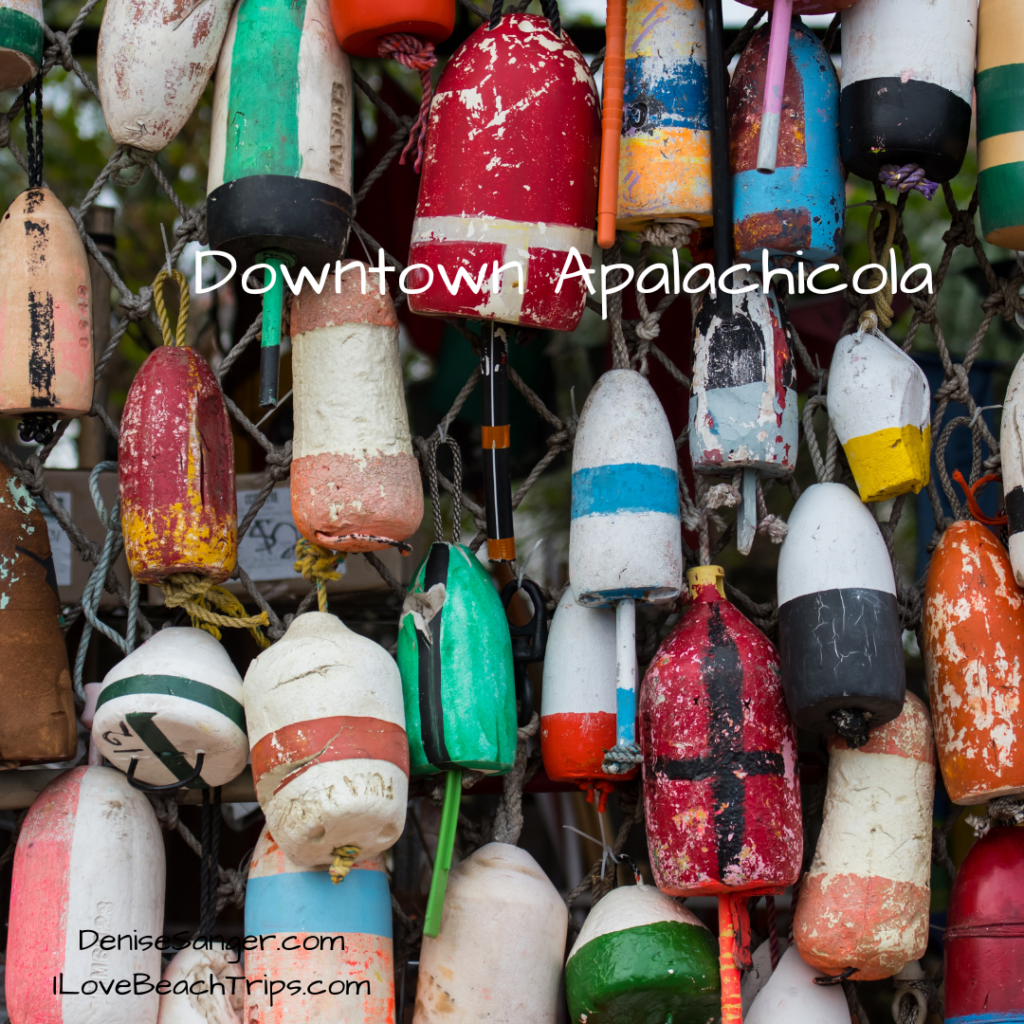 Forgotten Coast Sea Turtle Center. Be sure to include this stop on your list of things to do.
Every morning from May 1st through October 31st, the volunteers of the St. Joseph Peninsula Turtle Patrol survey approximately six miles of beach on the St. Joseph Peninsula. This allows them to assist in the monitoring of sea turtle nesting and hatching activity.
St. Vincent National Wildlife Refuge is a place you want to go if you love nature as much as I do. St. Vincent Island, a 12,300 acre undeveloped Gulf of Mexico barrier island accessible only by boat, is the most visited Refuge unit. Here you will find undeveloped beaches, beautiful sand dunes, hiking, biking, and more. Surf fishing is also permissible at the refuge.
Shopping And Dining
There are several restaurants and stores nearby for easy dining and shopping. I personally love to hit Apalachicola and the many stores and restaurants that line the streets.
Indian Pass Raw Bar is a favorite for locals and tourists. Relaxed environment to enjoy a beer and oysters.
Lookout Lounge is also located in Port St. Joe a few steps away from the beach. Listen to live music as you watch the sun go down over the beautiful Gulf of Mexico.
Love seafood? You'll want to be sure to visit the Krazyfish Grille. This fun spot features locally caught fish, tropical drinks & craft beer on tap.
Where to stay on Port St. Joe Florida
There are a few hotels to choose from in Port St. Joe. Two of my favorites are The Port Inn and Cottages, Ascend Hotel Collection and Cape San Blas Inn. Get more info on these hotels here: Port St. Joe Hotels
Also, many of the permanent residences offer through VRBO and Airbnb. I also go to VRBO first as I have found some amazing deals on the site. You can also here: Port St. Joe VRBO
Tips to make your Port St. Joe Florida vacation a memorable one
First stop at the Gulf County Welcome Center. It's a big green building on stilts. There you will find insider info on the best restaurants, shopping, and events.
Check out the whole welcome center because there are things you won't want to miss like a sample of Tupelo honey.
Walk Down Reid Avenue & Explore Downtown Port St. Joe. This small beach community is perfect for fishing, snorkeling and boating. Then enjoy southern hospitality at wonderful mom-and-pops style restaurants, unique shops, and a variety of beautiful parks! Be sure to take time to climb the historic Cape San Blas Lighthouse (131 steps).
If you have time, be sure to venture over to St. George Island where you will find more of the same old beach town vibes. The state park is located at the end of the island and is a must-visit for its beautiful sand dunes and white sandy beaches. Enjoy!
Upcoming Trip?
I like to use TripAdvisor for booking not only my hotels, but my tickets and rental cars as well. Makes life so much easier with only having to log into one location for my information.
Be sure to grab my travel tips to save you time and money. You'll also be entered into the weekly drawings.
Register here: Get 100 Travel Tips EVERY traveler should know PLUS entered into the weekly drawing.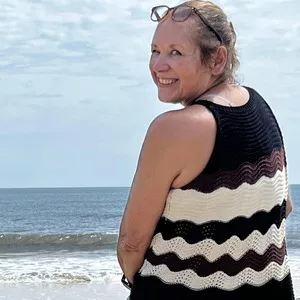 About Denise
Denise Sanger lives a life split between her love for fitness and her passion for travel particularly to the BEACH. Denise also has a love of marketing and lives in beautiful Suwannee County, Florida. You can find out more about Denise here: About Denise