North Central Florida Landmarks To Visit in 2023
This article may contain affiliate links. Whenever you buy something through one of these links, I may earn a small commission without any cost to you. I really appreciate it as it supports this site and my family. Thank you!
Living up north, you get the idea that Florida is all beaches and Mickey Mouse. The truth of it? Where I live in the center of the state, yes it is rural. But you will find many North Central Florida landmarks that you absolutely must put on your list to visit.
Florida has so many other things to offer in addition to beautiful beaches. You will find beautiful parks, rivers, springs, forest and more.
As I was chatting with a friend from up north yesterday, it reminded me of my initial impression of Florida. We moved from Cleveland to Miami and skipped the center of the state.
It was only when I hopped in the car to visit a friend that had moved up to North Central Florida, that I saw for myself the natural beauty of the sunshine state.
Thank you for reading this post. Don't forget to subscribe! This way you never miss an update, travel deals, discounts and more!! Subscribe to the right------>
Crystal clear, natural springs. Beautiful rivers that start in a swamp and end at the Gulf or into the Atlantic.
State parks and state forests where green space is valued and protected. Add in the national parks and forests, and NC Florida is guaranteed to put a great big smile on any nature lover's face.
I'm a local and so proud of this beautiful area in the Sunshine State I currently live in. In this article, we are going to check out the landmarks in North Central Florida you should put on your must-visit list.
North Central Florida Landmarks
Florida Springs
I believe everyone should make it a point to visit one of the state's crystal clear springs. My favorites are in NC Florida and most people have not heard of them. These are my top springs to visit:
Madison Blue Spring State Park. This spring has been named the best swimming hole in the country many times. The crystal clear waters flow into the Withlachoochee River. Popular for swimming, diving and kayaking.
Itchetucknee Springs State Park. Next on the list is Itchetucknee Springs. This state park is literally packed with tubers in the summer.
But don't let stop from visiting. They will cap attendance to preserve these springs. Be sure to visit Blue Hole Spring as well as the Itchetucknee Spring Head. There are picnic tables and a food trailer on site.
Little River Spring. This gem as well as Royal Springs are not as well known but breathtakingly beautiful.
Little River Spring feeds into the Suwannee River as it heads south to the Gulf of Mexico. Divers love this spring for the caves but snorkelers and swimmers equally love it. There are also short hiking trails at this park.
Royal Springs. When you look at Royal Springs, you feel like you are looking into the center of the planet. Crystal clear and contained before it flows also into the Suwannee River. There is a large jumping platform for brave souls to leap into the refreshing 72 degree water.
Ginnie Springs. Finally, for this post, Ginnie Springs. These springs are closer to the Gainesville/High Springs area and tend to get very crowded during the summer. Camping is also available in the private campground.
There are so many more I want to mention, but that will be in another article.
Forests
Next on the list of landmarks in North Central Florida are the beautiful forests. First is Twin Rivers State Forest.
Almost 15,000 acres of beauty along the river banks of the Suwannee and Withlachoochee Rivers. Hiking, kayaking, biking, hunting, and more available.
Osceola National Forest is off I-10 and even has a short hiking trail at the rest area on I-10 nearest to the forest. Hiking, kayaking, boating, biking, hunting, camping are all available to you in this national treasure.
Plenty of wildlife including alligators, black bears, coyotes, two species of fox, opossum, cougar, fox squirrels, gopher turtles and more.
North Central Florida Cities and Towns
After the state parks and forests as well as the national forest, it's time to dig deeper into the many small towns and cities in the area.
Branford
Branford Florida lies along the Suwannee River and is known not only for the spring cave diving, but also it's laid back, small town vibe.
There is one motel, a few restaurants and stores but not much else outside of Branford Spring, Troy Springs and nearby Little River Springs. A multipurpose trail runs from O'Brien through Branford toward Fort White.
Live Oak
Moving north from Branford finds you driving through both O'Brien and McAlpin before arriving in Live Oak.
This little town in Suwannee County is a hidden gem. As the names states, you will find beautiful old live oak trees dripping with Spanish moss.
Paddle the rivers. Bike the trails. And enjoy the many events the town offers including Christmas on the Square the first Saturday of December.
Jasper
If you love the outdoors, you are going to love Jasper. This quaint town is located in Hamilton County and also on the Suwannee River.
The Florida National Scenic Trail runs near Gibson Park which is a wonderful place to launch boats, canoes or kayaks. The Suwannee River is part of Florida's Paddle Trail which runs through Jasper as well as it heads south into Live Oak then Branford.
Be sure to visit the county jail located at 501 Northeast 1st Avenue. Built in 1893 it now houses the historical museum.
Madison
In addition to Madison Blue Spring and Twin Rivers State Forest, it is full of history and a must-visit for your history buff friend. Wardlaw-Smith-Goza Mansion served as the hospital during the Civil War and there are many historic cemeteries in this small country town.
White Springs
Before we start our journey to the east, I have to mention White Springs. White Springs is the beginning of the Suwannee River paddling trail. The river actually begins in Georgia in the Okefenokee Swamp before heading into Florida and White Springs.
Want to try kayaking the mighty Suwannee River? There are plenty of outfitters and tour guides in the area to take you out.
Be sure to visit Stephen Foster Culture Center State Park as well as Big Shoals State Park and Forest. Big Shoals is the only Class III rapids in Florida. Plenty of small mom-and-pop shops, historical homes and BNB's to explore.
High Springs
Moving a bit to the east, finds you in the quaint town of High Springs. Ginnie Springs mentioned above is also nearby.
Love to go antiquing? This is your city. Not only are there quite a few antique shops, the homes and business are to be included. Check out the Victorian details of the many historic homes and BNB's this city offers.
Lake City
Last but certainly not list on the cities in the area is Lake City. Plenty of freshwater lakes for boating and also the home of Osceola National Forest.
But that's not all. Near the forest is where the Olustee Civil War Battle was fought. Each year, a reenactment takes place inside Olustee Battlefield Historic State Park every February.
Truly so much to see and do in only a few North Central Florida counties.
FAQ
What Landmarks Should You Be Sure To Visit In North Central Florida?
Be sure to visit these landmarks:

Suwannee River, Withlachoochee River, Sante Fe River and Alapaha River (note this river only flows into the Suwannee when there is rain overflow).
Little River, Royal, Madison Blue, Branford, Troy, Itchetucknee, Wes Skiles Peacock Springs and Ginnie Springs.
Twin Rivers State Forest
Osceola National Forest
Big Shoals State Park
Stephen Foster Culture Center State Park
Wardlaw-Smith-Goza Mansion
Hamilton County Historic Jail and Museum
Downtown Live Oak
Branford Multipurpose Trail
Alligator Lake, Lake City
Ocean Pond, Osceola National Forest
Olustee Battleground
What Cities Should You Visit In North Central Florida?
Branford, Live Oak, Madison, Jasper, Lake City, High Springs, White Springs
Upcoming Trip?
I like to use Booking for booking not only my hotels, but my tickets and rental cars as well. Makes life so much easier with only having to log into one location for my information.
Be sure to grab my travel tips to save you time and money. You'll also be entered into the weekly drawings.
Register here: Get 100 Travel Tips EVERY traveler should know PLUS entered into the weekly drawing.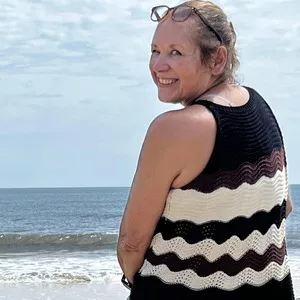 About Denise
Denise Sanger lives a life split between her love for fitness and her passion for travel particularly to the BEACH. Denise also has a love of marketing and lives in beautiful Suwannee County, Florida. You can find out more about Denise here: About Denise