Discovering The Best Of Atlantic Beach, Florida
This article may contain affiliate links. Whenever you buy something through one of these links, I may earn a small commission without any cost to you. I really appreciate it as it supports this site and my family. Thank you!
Atlantic Beach, Florida is a small but beautiful coastal city located in Duval County. A hop, skip and a jump from Jacksonville and the airport also in the city makes this an easy to get to beach destination.
A popular destination due to its beautiful beaches, lively nightlife, and variety of outdoor activities. Overall a really fun city for a beach vacay!
The city is known for its laid-back atmosphere and super friendly community. One of the main attractions of Atlantic Beach is its long stretch of gorgeous white sand beaches.
Check rates & availability here: Atlantic Beach Hotels
Thank you for reading this post. Don't forget to subscribe! This way you never miss an update, travel deals, discounts and more!! Subscribe to the right------>
Personally I prefer the beaches in Atlantic Beach over nearby Jacksonville Beach. Not as crowded, but I do recommend you plan your day to arrive early to ensure you get a parking spot.
Folks can swim, sunbathe, and enjoy a variety of water sports such as surfing, kayaking, and paddleboarding. The city also has several pretty parks and nature preserves where you can hike, bike, and observe local wildlife or bird watch.
In addition to its natural beauty, Atlantic Beach has a vibrant nightlife scene with a variety of bars, restaurants, and music venues.
The city also hosts several festivals and events throughout the year, including the annual Springing the Blues Festival, which attracts thousands of visitors from around the country.
Below are a few things you will want to do when in Atlantic Beach. At the end of this article, I've placed additional links to information to help you plan your trip.
Overview of Atlantic Beach Florida
Atlantic Beach is a charming coastal city located in the northeastern part of Florida. It is part of the Jacksonville metropolitan area and is bordered by the Atlantic Ocean to the east and the Intracoastal Waterway to the west.
Check rates & availability here: Atlantic Beach Hotels
Location
Atlantic Beach is situated just 15 miles east of downtown Jacksonville and is easily accessible via several major highways, including I-95 and A1A. The city is also conveniently located near several airports, including Jacksonville International Airport and St. Augustine Airport.
Special Features
One of the unique features of Atlantic Beach is its beautiful beaches. The city boasts over 3 miles of pristine, white sand beaches that are perfect for swimming, sunbathing, and surfing.
Check rates & availability here: Atlantic Beach Hotels
Atlantic Beach is also known for its vibrant nightlife, with many bars, restaurants, and clubs located in the downtown area.
Beach Information
The most important information? All about the beaches right?
The beaches in Atlantic Beach are some of the best in the state of Florida. They are known for their clear blue waters, soft sand, and gentle waves, making them ideal for families with children.
They are also monitored by lifeguards during the peak season, ensuring the safety of all visitors.
Dog-Friendly Beach
Atlantic Beach is a dog-friendly city, and there are several beaches where you can bring your furry friend.
I do want to mention that you should not have your dog on any beach in the afternoon on a hot summer day. Often beaches do have time limitations during the summer for when a dog may or may not be on the beach.
Check rates & availability here: Atlantic Beach Hotels
Unfortunately, my last visit to PCB and Dog Beach, there were literally so many dogs on that beach at 3 p.m. when it was the hottest. People seemed to be oblivious as to how hot their fur friends were.
Many of these dogs were panting and without water. From a dog lover, please do not take your dogs to beach especially in Florida in the afternoon during summer. Most dogs do need to be off the beach by 10 a.m.
Dogs are allowed on the Atlantic Beach beaches as long as they are on a leash and under the owner's control. There are also several pet-friendly hotels and restaurants in the area.
Things to Do
There are plenty of things to do in Atlantic Beach. Visitors can enjoy a variety of water sports, including surfing, paddleboarding, and kayaking.
The city also has several parks and nature preserves, where visitors can hike, bike, and bird watch. Downtown Atlantic Beach is a great place to shop and dine, with many unique boutiques and restaurants to choose from.
Check rates & availability here: Atlantic Beach Hotels
Nearby Attractions
Atlantic Beach is located near several popular attractions, including the Jacksonville Zoo and Gardens, the Cummer Museum of Art and Gardens, and the St. Augustine Lighthouse and Maritime Museum.
The city is also just a short drive from historic St. Augustine, the oldest city in the United States. This makes it easy to enjoy some outings or to simply check out the Fort during your Atlantic Beach getaway.
Check rates & availability here: Atlantic Beach Hotels
These links provide more information making it easy to plan your vacay:
Upcoming Trip?
I like to use Booking for booking not only my hotels, but my tickets and rental cars as well. Makes life so much easier with only having to log into one location for my information.
Be sure to grab my travel tips to save you time and money. You'll also be entered into the weekly drawings.
Register here: Get 100 Travel Tips EVERY traveler should know PLUS entered into the weekly drawing.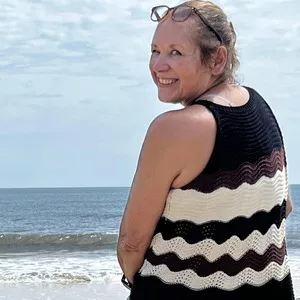 About Denise
Denise Sanger lives a life split between her love for fitness and her passion for travel particularly to the BEACH. Denise also has a love of marketing and lives in beautiful Suwannee County, Florida. You can find out more about Denise here: About Denise