Milton Florida Everything You Need To Know And Fun Things To Do
This article may contain affiliate links. Whenever you buy something through one of these links, I may earn a small commission without any cost to you. I really appreciate it as it supports this site and my family. Thank you!
It's never dull when you take an impromptu stop off the freeway when on a road trip. That's what I recently did on a trip to the Florida Panhandle. Milton, Florida was waiting for us at the end of that random stop.
Milton is a small city located in the northwestern part of the state. With a population of just over 10,000, it is known for its charming downtown area and historical sites.
The city was founded in the early 1800s and has a rich history that is still visible today.
Milton Florida: History, Attractions, and Living in the City
One of the main draws of Milton is its downtown area. Here visitors can find a variety of shops, restaurants, and local businesses.
Thank you for reading this post. Don't forget to subscribe! This way you never miss an update, travel deals, discounts and more!! Subscribe to the right------>
The area has a quaint, small-town feel that is perfect for a leisurely stroll or a relaxing afternoon. In addition to the downtown area, there are also several parks and outdoor spaces in Milton where visitors can enjoy the natural beauty of the area.
Where is Milton Florida?
Milton is a city located in Santa Rosa County, Florida, United States. It is situated in the northwestern part of the state, approximately 20 miles northeast of Pensacola, and 50 miles east of Mobile, Alabama. The city has a total area of 4.6 square miles, all of which is land.
Milton is the county seat of Santa Rosa County and is part of the Pensacola-Ferry Pass-Brent Metropolitan Statistical Area.
The city is bordered by the Blackwater River to the north and the Yellow River to the east, making it a popular destination for outdoor enthusiasts.
Milton is easily accessible by car via Interstate 10, which runs east to west through the southern part of the city. The city is also served by State Road 87, which runs north to south through the center of town. The nearest major airport is Pensacola International Airport, which is located approximately 25 miles southwest of Milton.
In addition to its natural beauty and outdoor recreation opportunities, Milton is also home to a number of historic sites and cultural attractions, including the Imogene Theatre, the West Florida Railroad Museum, and the Arcadia Mill Archaeological Site.
What is Milton Florida known for?
Milton, Florida is a charming city located in Santa Rosa County, known for its rich history, natural beauty, and vibrant community.
Here are a few things that make Milton, Florida unique:
Historic Downtown District
History is my thing and Milton's downtown district did not disappoint. The area is filled with historic buildings, unique shops, and delicious restaurants.
Enjoy a stroll down the brick-lined streets and admire the architecture of the historic buildings, some of which date back to the late 1800s.
Blackwater River State Park
Blackwater River State Park is a popular attraction for outdoor enthusiasts. The park features over 600 acres of pristine forests, rivers, and streams.
Hiking, fishing, kayaking, and camping are all available for you in this beautiful state park.
Naval Air Station Whiting Field
Naval Air Station Whiting Field is located just outside of Milton and is home to the Navy's primary flight training base. The base is responsible for training the next generation of naval aviators and has a significant impact on the local economy.
Annual Events
Milton hosts a variety of annual events that draw visitors from all over the country. Some of the most popular events include the Riverwalk Arts Festival, the Scratch Ankle Festival, and the Santa Rosa County Fair.
How to get to Milton?
Milton is a small city located in the northern part of Santa Rosa County, Florida. The city is accessible by car, bus, and plane.
By Car
If you are traveling by car like we were, the easiest way to get to Milton is by taking Interstate 10. The city is located approximately 20 miles east of Pensacola and 50 miles west of Tallahassee. There are several exits that will take you to Milton, including Exit 22 (Avalon Boulevard), Exit 26 (Munson Highway), and Exit 31 (Highway 87).
By Bus
Greyhound Bus Lines provides service to Milton. The bus station is located at 6552 Caroline Street, which is in the heart of downtown Milton. From there, you can take a taxi or walk to your destination.
By Plane
If you are flying to Milton, the closest airport is Pensacola International Airport (PNS). The airport is located approximately 25 miles west of Milton.
Fun Things to Do on Vacation in Milton
Whether you're looking for outdoor adventures or cultural experiences, there are plenty of fun things to do on vacation in Milton. Here are a few:
Explore Blackwater River State Park
Blackwater River State Park is a must-visit destination for nature lovers. The park offers a variety of outdoor activities, including hiking, fishing, kayaking, and camping.
Take a scenic drive through the park and enjoy the stunning views of the Blackwater River.
Visit Arcadia Mill Archaeological Site
Arcadia Mill Archaeological Site is a historic landmark that offers a glimpse into the area's past. Make time to explore the ruins of the old mill and learn about the history of the site through guided tours and exhibits.
Go Horseback Riding at Coldwater Creek
Coldwater Creek is a popular destination for horseback riding enthusiasts. The creek offers miles of scenic trails that wind through the beautiful Florida countryside. Rent horses and explore the trails on their own or take a guided tour.
Relax on the Beach
Milton is located just a short drive from some of the most beautiful beaches in the country. Spend the day soaking up the sun, swimming in the crystal-clear turquoise waters of the Panhandle, and enjoying a variety of water sports.
Take a Historic Walking Tour
Milton has a rich history, and visitors can learn about it by taking a historic walking tour. The tour takes visitors through the town's historic district and highlights some of the most significant landmarks and buildings.
We are always in so much of a hurry, rushing from one thing to another, that we often overlook what is right in front of us.
Stop and smell the roses. Or in this case, stop and check out Milton, Florida. Here are a few more things to do near Milton:
Upcoming Trip?
I like to use Booking for booking not only my hotels, but my tickets and rental cars as well. Makes life so much easier with only having to log into one location for my information.
Be sure to grab my travel tips to save you time and money. You'll also be entered into the weekly drawings.
Register here: Get 100 Travel Tips EVERY traveler should know PLUS entered into the weekly drawing.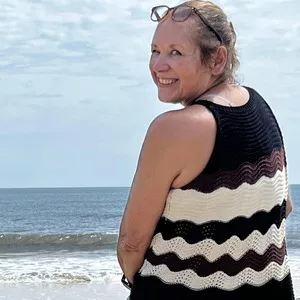 About Denise
Denise Sanger lives a life split between her love for fitness and her passion for travel particularly to the BEACH. Denise also has a love of marketing and lives in beautiful Suwannee County, Florida. You can find out more about Denise here: About Denise