Top 15 Beaches in Destin Florida To Explore
This article may contain affiliate links. Whenever you buy something through one of these links, I may earn a small commission without any cost to you. I really appreciate it as it supports this site and my family. Thank you!
Destin, Florida. One of the prettiest places for a vacation and know for pristine white sand beaches and crystal clear blue waters. Below are the top 15 beaches in Destin Florida or a very short drive from Destin.
Where is Destin, Florida?
Destin is located in the Florida Panhandle, along the Emerald Coast and a popular vacation destination for families and couples. This beautiful beach town, offers visitors a wide variety of attractions from the iconic Destin Harbor to its spectacular white sand beaches.
How To Get To Destin, Florida.
Destin is easy to get to by both car or plane. The Destin Airport is located minutes away from the city center. This beach town is also easy to access from other nearby airports including Pensacola International Airport and Fort Walton Beach Airport.
Destin is also easily reachable by car and is located along I-10 providing easy access to Destin as well as the whole Emerald Coast and Florida Panhandle.
Thank you for reading this post. Don't forget to subscribe! This way you never miss an update, travel deals, discounts and more!! Subscribe to the right------>
Whether you're looking to relax or explore, this area of the Florida Panhandle including Destin offers some of the most beautiful beaches in the world.
Destin is accessible by car or plane. Destin has its own airport located just minutes away from the city center as well as being serviced by major airports such as Pensacola International Airport and Destin/Fort Walton Beach Airport.
Destin is also easily reachable by car and is located along I-10 providing easy access to Destin as well as the whole Emerald Coast and Florida Panhandle.
Top 15 Destin Beaches or nearby Beaches
Crystal Sands Beach.
If you're looking for a relaxing beach with plenty of amenities close by, Crystal Sands Beach Access is the place for you. Located at 2966 Scenic Hwy 98, Crystal Sands features public restrooms and showers as well as picnic tables and pavilions.
This beach also offers beautiful white sand and shells that can be collected while beachcombing. Open from dawn until dusk every day!
June White Decker Beach Park
Another great spot located off US Highway 98 that provides access to Destin's seashore is June White Decker Beach Park. This park a great spot for swimming and more.
Depending on the day you may witness a wedding or other ceremony. Stunning white sand beach makes the perfect backdrop for all events.
Plenty of parking areas as well as restroom facilities and showers. This park provides everything you need for a fun day in the sun.
Princess Beach
Princess Beach is one of Destin's most popular beach for families thanks to its convenient location and plenty of amenities. Families will enjoy a playground, basketball court, picnic tables and more.
The Destin fishing pier is adjacent to this beach making it perfect for those seeking adventure or simply wanting some peace and quiet. Princess Beach is located at Destin's south shore.
Topsail Hill Preserve State Park
This state park offers 1,640 acres of secluded beach and dune lakes. Plenty of fishing spots along with camping options including RV set-ups are also available, but you will need to reserve months in advance.
There's also a one mile paved walk which takes visitors from the parking lot down to the beach. Enjoy offshoot nature trails that provide picturesque views of pine forests and coastal lakes within the park.
Don't feel like walking? Take advantage of the tram service running hourly throughout the day – complete with space to bring everything from coolers to chairs!
Dune Allen Beach
Paradise found! Dune Allen Beach with its tranquil atmosphere and sugar-white sands, is the ideal place to spend some quality time with your family or simply relax and recharge.
Dune Allen Beach is located at Destin's west shore. It features plenty of amenities such as restrooms and outdoor showers making it easier for visitors. Plus there are several launch points for kayaking or paddleboarding nearby for those that want to enjoy the water.
Calhoun Beach Access
For those looking for some extra amenities nearby their beachside activities should head over to Calhoun Beach. This beach access has plenty of parking lots plus public restrooms and outdoor showers.
There are no lifeguards here so make sure to look out for warning flags before taking a dip in these waters. Always swim safe and never alone.
John Beasley Park
Another gem. This beach offers a peaceful and serene atmosphere perfect for those wanting some time away from the hustle and bustle.
John Beasley Park is located at Destin's east bank and boasts stunning views of the Destin Harbor plus plenty of recreational options such as kayaking, paddleboarding, fishing and more.
James Lee Beach
James Lee Beach Park gives visitors spectacular views across Destin Harbor along with plenty of opportunities for swimming, fishing or even just lounging around on its immaculate shores.
There are also various boat ramps located nearby offering easy access into Destin Harbor plus designated areas where kayaks can be launched.
Picnic tables also provide much needed rest stops while walking around or maybe pack a lunch and enjoy the views.
Blue Mountain Beach
Blue Mountain Beach is a gorgeous Destin secret. Located at Destin's north shore this beach is perfect for spending time enjoying nature.
This beach features plenty of amenities such as BBQ grills, outdoor showers plus restrooms. Blue Mountain Beach also boasts stunning views of the Gulf Coast. Kayaking, snorkeling, fishing and more.
Henderson State Park
This Florida State Park boasts 600 feet worth of sugar white sands alongside Destin Harbor making it an idyllic spot for those wanting something special during their Destin vacay!
The boardwalk makes accessing this area easier than ever before plus there are a lot of places here where you can launch a kayak or boat. Be sure to check on permits before you do.
In addition to the beach, enjoy hiking, biking, and camping but reserve early.
Osteen Beach Access Park
Osteen Beach Access is a bit of a walk from the parking lots which tends to keep crowds down. You can also get a shuttle though from Harborwalk.
This beach park is located at Destin's south shore and offers a wide range of water sports for all ages including swimming, fishing or simply relaxing on the gorgeous white sands.
Eglin Matterhorn Beach
Eglin Matterhorn Beach is not only Destin's longest beach but also one of the most iconic. Plenty of parking plus restrooms and outdoor showers, this beach is ideal for those wanting to spend a day outdoors.
Eglin Matterhorn Beach is located at the northernmost tip overlooking Destin Harbor. Enjoy views of the sea and Destin cityscape.
Swimming here is perfect for those wanting to cool off during the hot summer days. Kayak launches conveniently located to launch from the beach.
Noriega Beach
Noriega Beach is away from the crowds and offers visitors a peaceful atmosphere. This beach is perfect for those wanting some time away from the hustle and bustle of life.
Located at Destin's south shore, Noriega Beach has a view of Destin Harbor. It offers plenty of opportunity to kayak, paddleboard or even fishing. Thanks to its convenient location, visitors can access this beach quite easily making it popular amongst tourists plus locals alike.
Miramar Beach
Miramar Beach provides visitors gorgeous views over Destin Bay. This beach has a long stretch of sand as well as unique ecosystems composed mainly by freshwater swamps.
Several types of birds inhabitant this area making birdwatching here quite popular. Take advantage of the beach's wide range of recreational areas such as basketball courts or picnic tables. Or enjoy nature and simply relax.
Miramar Beach is located very close to Destin, Florida and is considered one of the area's most beautiful beaches.
Santa Rosa Beach
There are still so many beaches near Destin that I'd like to tell you about, but I'm going to wrap up this list with Santa Rosa Beach.
This breathtaking beach is the largest beach located in Fort Walton county and roughly 30 miles from Destin. More laid back and less crowded, Santa Rosa Beach is well known for its natural beauty, turquoise waters and sugar sand beaches.
Named as one of the best beaches on Earth for families, Santa Rosa Beach is roughly 26 miles of gorgeous coastline.
Things to do in Destin
Gator Beach at Fudpucker's Beachside Bar & Grill is another must visit Destin hotspot if you want to get up close and personal with some local wildlife meaning gators. Feeding the gators may be intimidating, but it's definitely worth the experience. Admission into Gator Beach is free!
Harborwalk Village offers a perfect blend of entertainment, shopping, dining and boating on Destin Harbor's edge. As well as live events year-round, this is an ideal spot to watch boats come in from a day out in the Gulf. With plenty of activities for all ages and interests, it's no wonder why people come back to Destin year after year.
Camp Walton Schoolhouse Historic Museum offers more than just your standard sandy beaches stretching far beyond most others found throughout Northwest Florida.
The museum itself holds interesting collections showcasing how local schools once looked like way back when along with other historic artifacts related to educational practices taking place early 20th century Destin.
Of course there are usual amenities fine such picnic tables umbrellas dedicated bicycle lanes make spending time around Camp Walton Schoolhouse Historic Museum incredibly enjoyable one whether visiting museums partaking recreational activities such standup paddleboarding kayaking!
Destin is a beach lover's paradise boasting some of the most stunning white sand beaches in Northwest Florida. From Gator Beach to Camp Walton Schoolhouse Historic Museum, Destin has something for everyone to enjoy.
Make your Destin vacay truly special and be sure to visit as many of these beaches as possible during your stay.
Upcoming Trip?
I like to use Booking for booking not only my hotels, but my tickets and rental cars as well. Makes life so much easier with only having to log into one location for my information.
Be sure to grab my travel tips to save you time and money. You'll also be entered into the weekly drawings.
Register here: Get 100 Travel Tips EVERY traveler should know PLUS entered into the weekly drawing.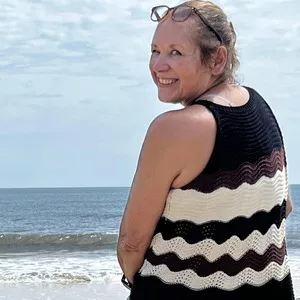 About Denise
Denise Sanger lives a life split between her love for fitness and her passion for travel particularly to the BEACH. Denise also has a love of marketing and lives in beautiful Suwannee County, Florida. You can find out more about Denise here: About Denise