Beautiful And Quiet Beaches in Miami
This article may contain affiliate links. Whenever you buy something through one of these links, I may earn a small commission without any cost to you. I really appreciate it as it supports this site and my family. Thank you!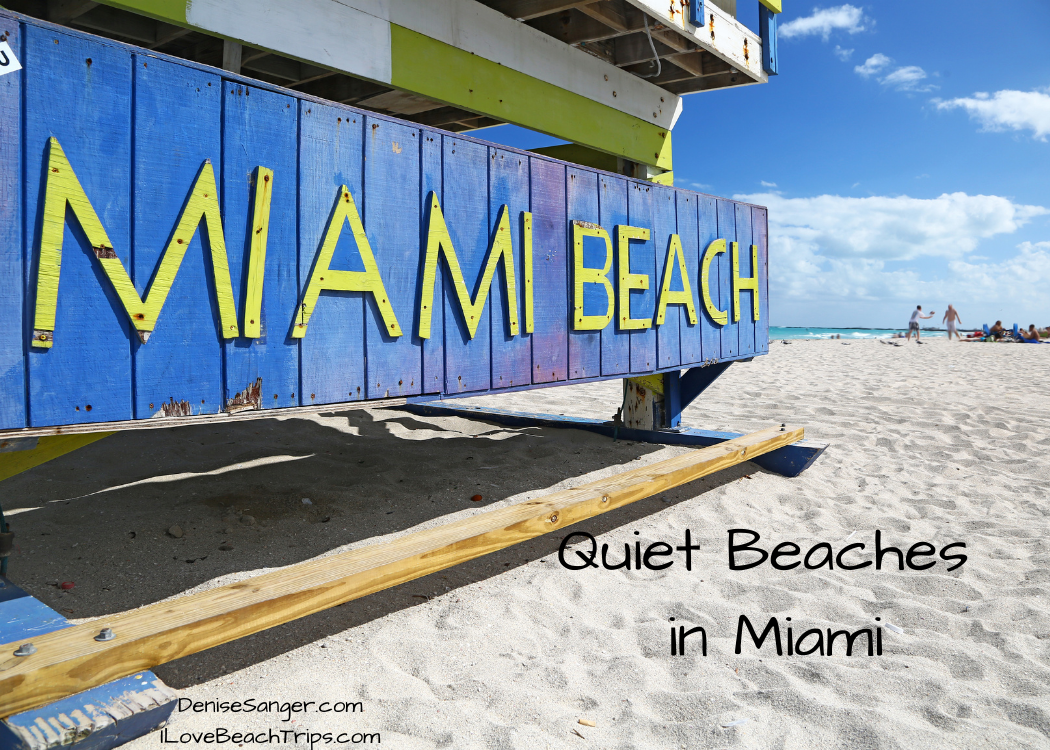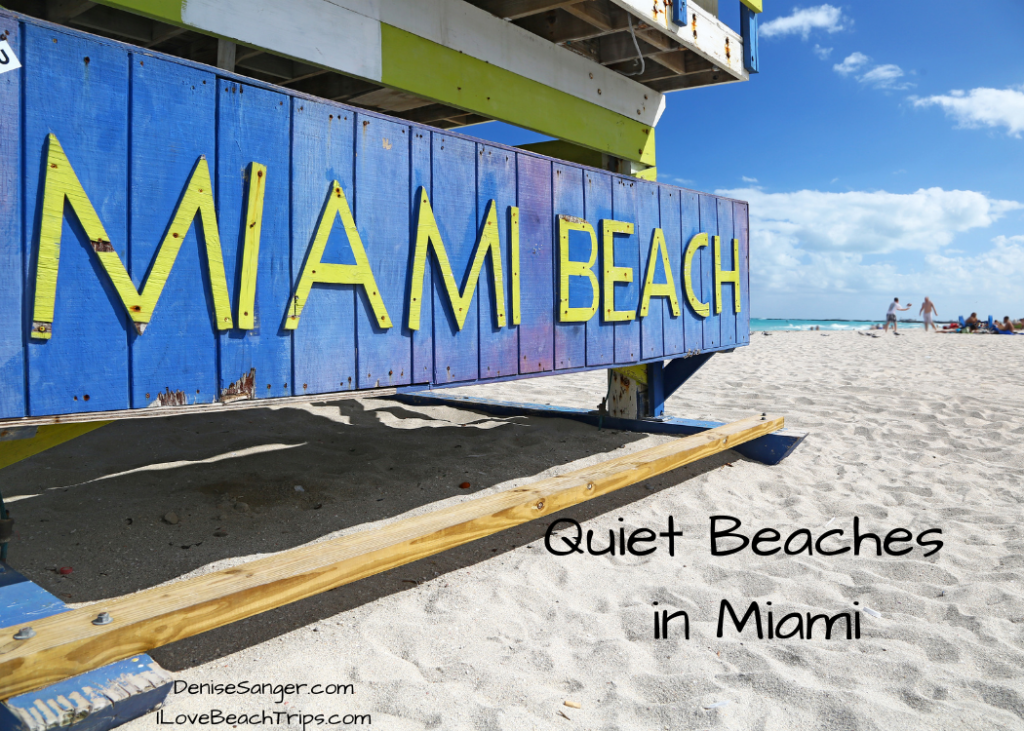 Where to find the quietest beaches in Miami.
If you are looking for peace and relaxation at the beach, this article is for you. It is where you will find quiet beaches in Miami.
Miami. Ocean Drive. The city songs are created for and one of the best places to vacation. Whether you are looking for a beach to party or a quiet beach to relax, there is a beach for you.
Miami Beach is a city that thrives on tourism. Visitors come from all over the world to enjoy the beautiful beaches, exciting nightlife and diverse culture.
But for those who live here in Miami-Dade County (I used to live in next door Broward County) there is no shortage of gorgeous stretches with amazing scenery right outside your door!
From South Beach to Miami and everywhere in between, there's no shortage of gorgeous beaches. But for those who want their space without the crowds or prices—whether you're visiting this tropical city for the first time or are returning, one great thing about this city is its coastlines.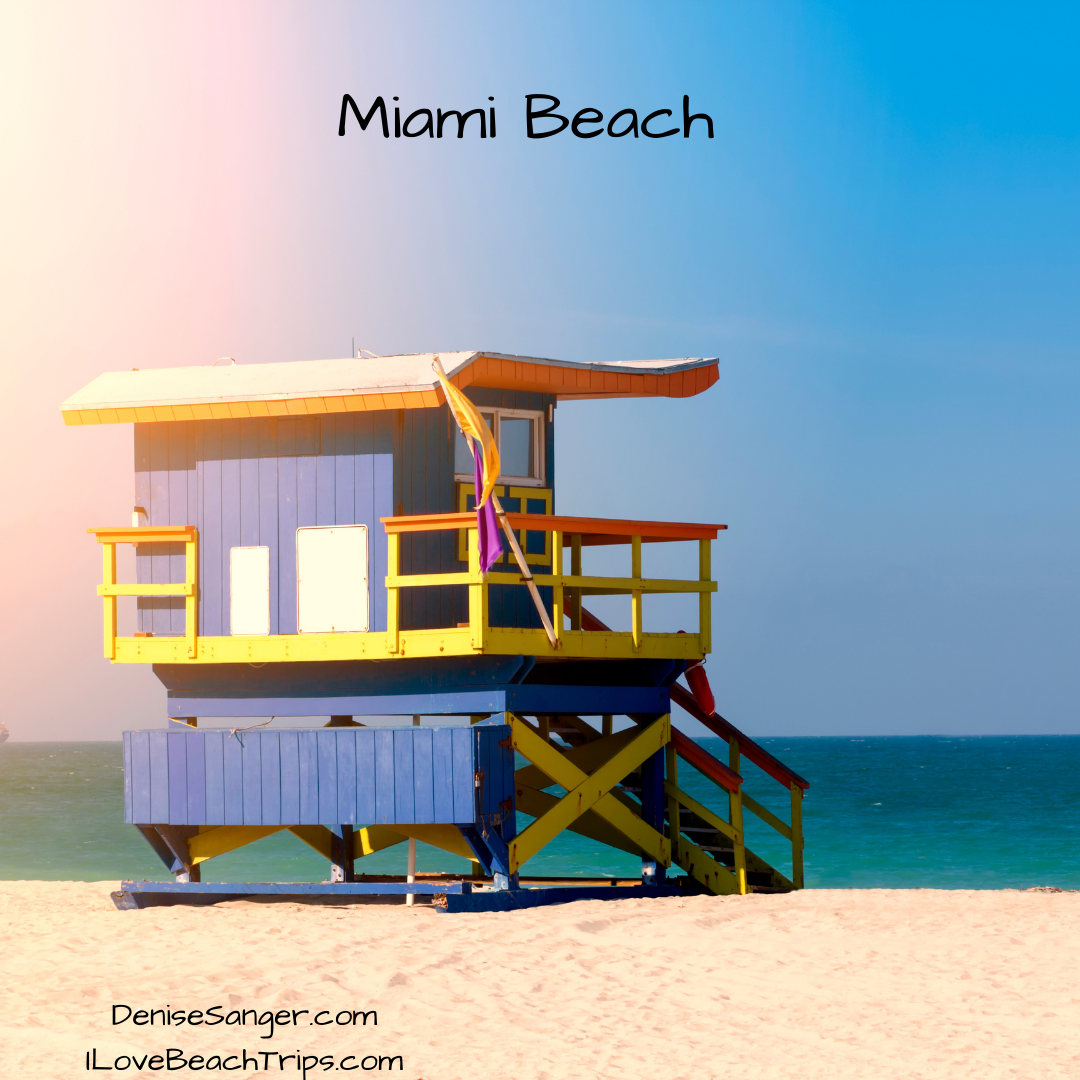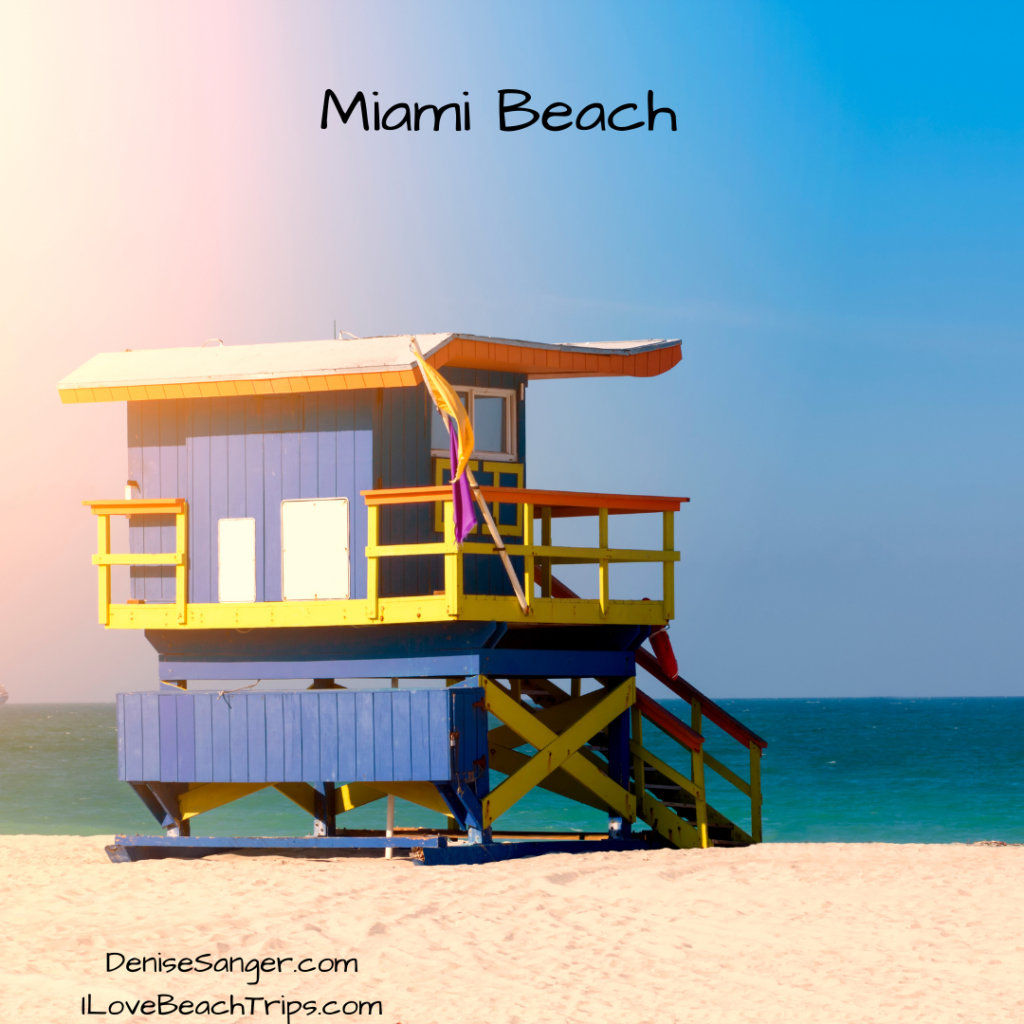 Which ever beach you choose to explore, there are no shortage of gorgeous beaches to pick from to sunbathe, swim and surf. As with anything in life though it's not perfect. So do your research first.
Certain areas have become more like resorts than locations where locals hang out anymore. But if you're looking for some secluded beach hideaways, we've got just what your heart, and body, desires.
You may need to cross the Intracoastal Waterway on one of the many bridges depending on where you stay. Enjoy the view if you happen to be on the road when the bridge is up.
These are the quietest beaches in Miami to explore and to relax:
Key Biscayne.
You will definitely find some of the best beaches in Miami on Key Biscayne. The best way to enjoy a day at the beach is by finding your own spot and getting lost watching the water.
Key Biscayne has beautiful sandy shores and clear water. Its history is fascinating too. Early in the 1600s, this barrier island was used as a Coconut Plantation.
To get to Key Biscayne from Miami, you will take FL 913S which is also the Rickenbacker Causeway. Also, a toll road. Continue on to Crandon Boulevard.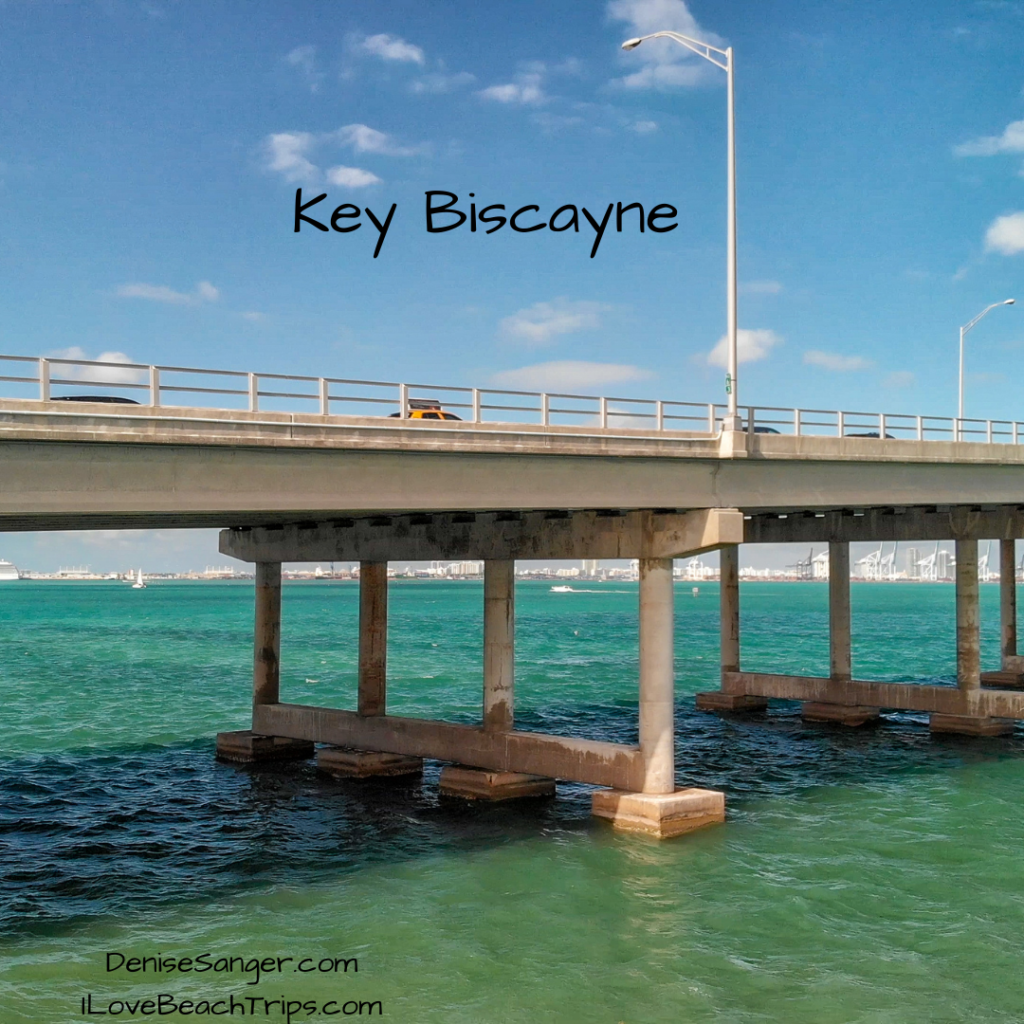 Key Biscayne has beautiful sandy shores and clear water that stretches as far as the eye can see. Its history is fascinating too. Early in the 1600s, this barrier island was used as a Coconut Plantation.
One of the best beaches on Key Biscayne is in Bill Baggs Cape Florida State Park. For only $8 per vehicle, you can explore not only the beaches but the beautiful walking trails and bike trails as well. 
Be sure to climb to the top of 1825 Cape Florida Lighthouse which overlooks the Atlantic Ocean and Biscayne Bay. The view is breathtaking!
Bill Baggs State Park is also a great place to take the family. You will find of plenty of picnic areas with picnic tables, playground, kayak/canoe launch, picnic pavilion, clean restroom facilities, concession stands and a restaurant all a short walk from the parking lot.
Crandon Park Beach
Crandon Park Beach is also located on Key Biscayne. Truly a treasure with 2 miles of coastline.
Enjoy the beach, golf course, tennis center, nature center, marina, kiteboarding, stand-up paddleboarding, kayaking and picnicking or simply relaxing in a postcard-perfect cabana. This beach is also a nesting area for sea turtles hatching in the fall.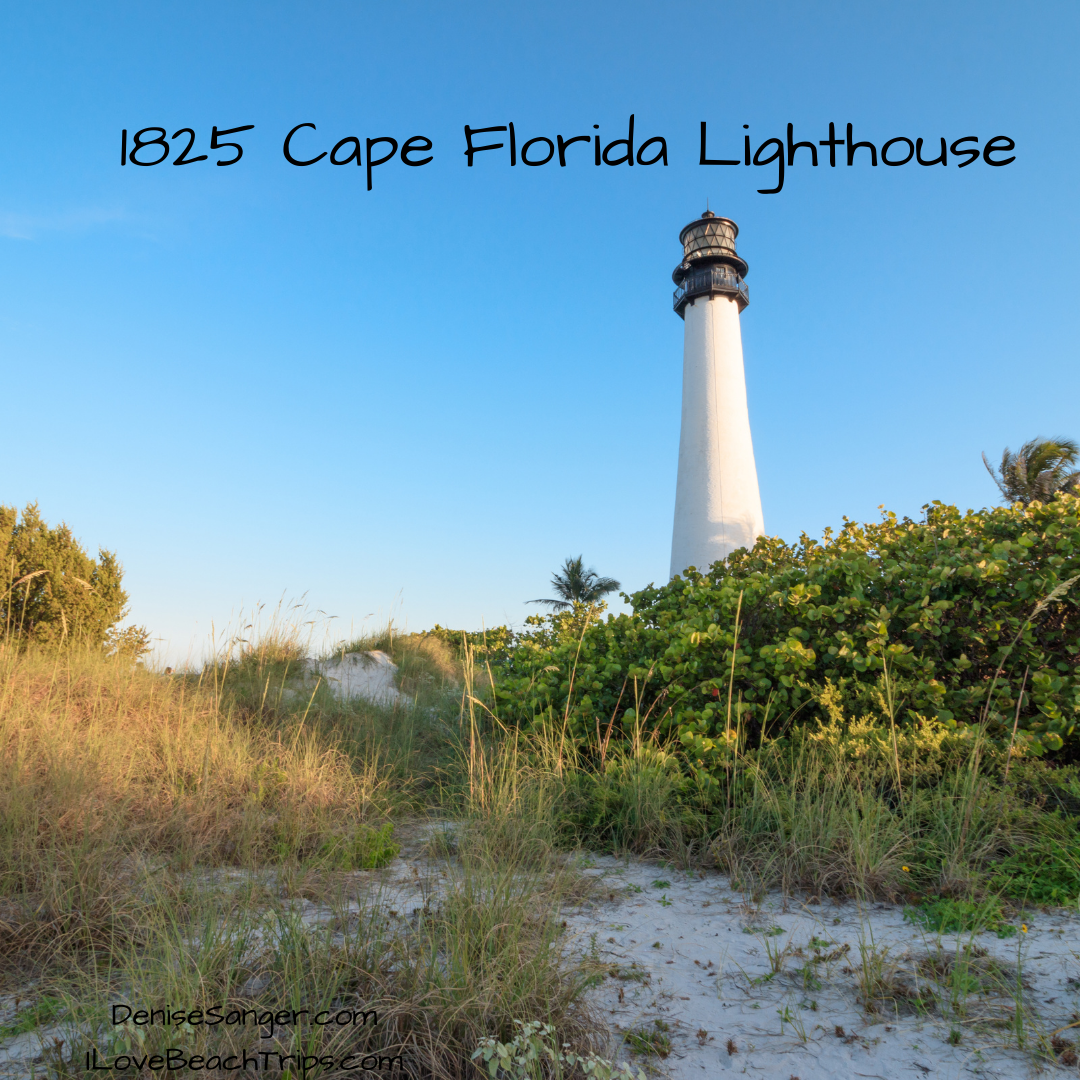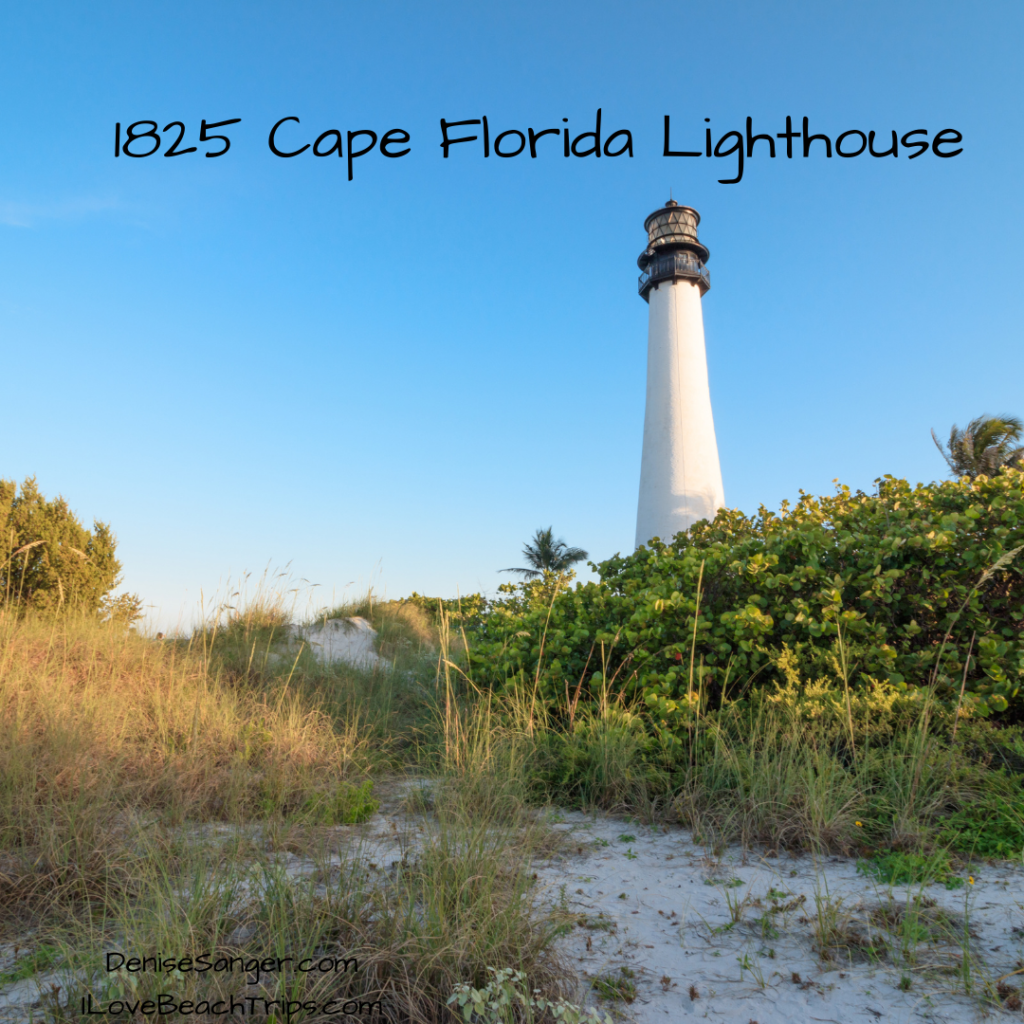 Hobie Beach
Another picture-perfect beach on Key Biscayne, Hobie Beach is also called Windsurfer Beach. It earned it's name from the locally run windsurfing rental concessionaire on the beach.
This is also a dog-friendly beach. A favorite due to its shallow waters and sand dunes. You will find this beach between Brickell, Downtown Miami and Key Biscayne.
Sunny Isles Beach
Next on the list is Sunny Isles Beach. This is also a barrier island and the perfect place for those looking to get away south of Fort Lauderdale. This is the perfect beach for water sports as well as a popular destination for yogis.
A short drive from downtown Miami lands you at this quiet beach with plenty of palm trees and clear waters. This beach is also home to more than 10  public parks.
The most popular of the beautiful beaches on the island is Samson Oceanfront Park. Perfect for families, couples and more. Here you will find a playground, shaded picnic area, a beach with a lifeguard stand, volleyball, public restrooms, and refreshments. In addition, there is entertainment throughout the year.
This beautiful beach provides visitors with one of Miami's most stunning oceanfront vistas, miles of white sand and public parks that never get too crowded. There are plenty of places to put your beach chair and relax on the sandy beach.
North Shore Beach
This white sand beach with its calm waters includes an adjacent park with 30 acres to explore. Located between Surfside and Miami Beach, this is one of Miami's beaches less well known beauties.
Plenty of space and grassy areas for the kids to play, you will also find an 8 mile boardwalk that connects North Beach with South Beach.
Matheson Hammock Park Beach
This breathtaking beach is located in Coral Gables back in Miami-Dade County. One of the best things in this beautiful place is the man-made atoll pool. This pool for provides hours of fun for the kids with the gentle tidal movement with its safe waters for kids to enjoy.
You will also find nature trails, paddleboard and kayak rentals, picnic tables, lifeguards, and even an award-winning restaurant, Red Fish Grill known for its fresh seafood.
North Beach Oceanside Park
North Beach Oceanside Park is the perfect place for visitors looking for a quiet stretch of beach on the Atlantic Coast. Located in Miami Beach between 78th Street and 87th Street, you will find yourself exploring the charming neighborhoods that border it.
This calm beach is bordered by sand dunes and has lifeguards on duty. This is also another dog friendly beach and the perfect spot for fun water activities. Easy access and free parking.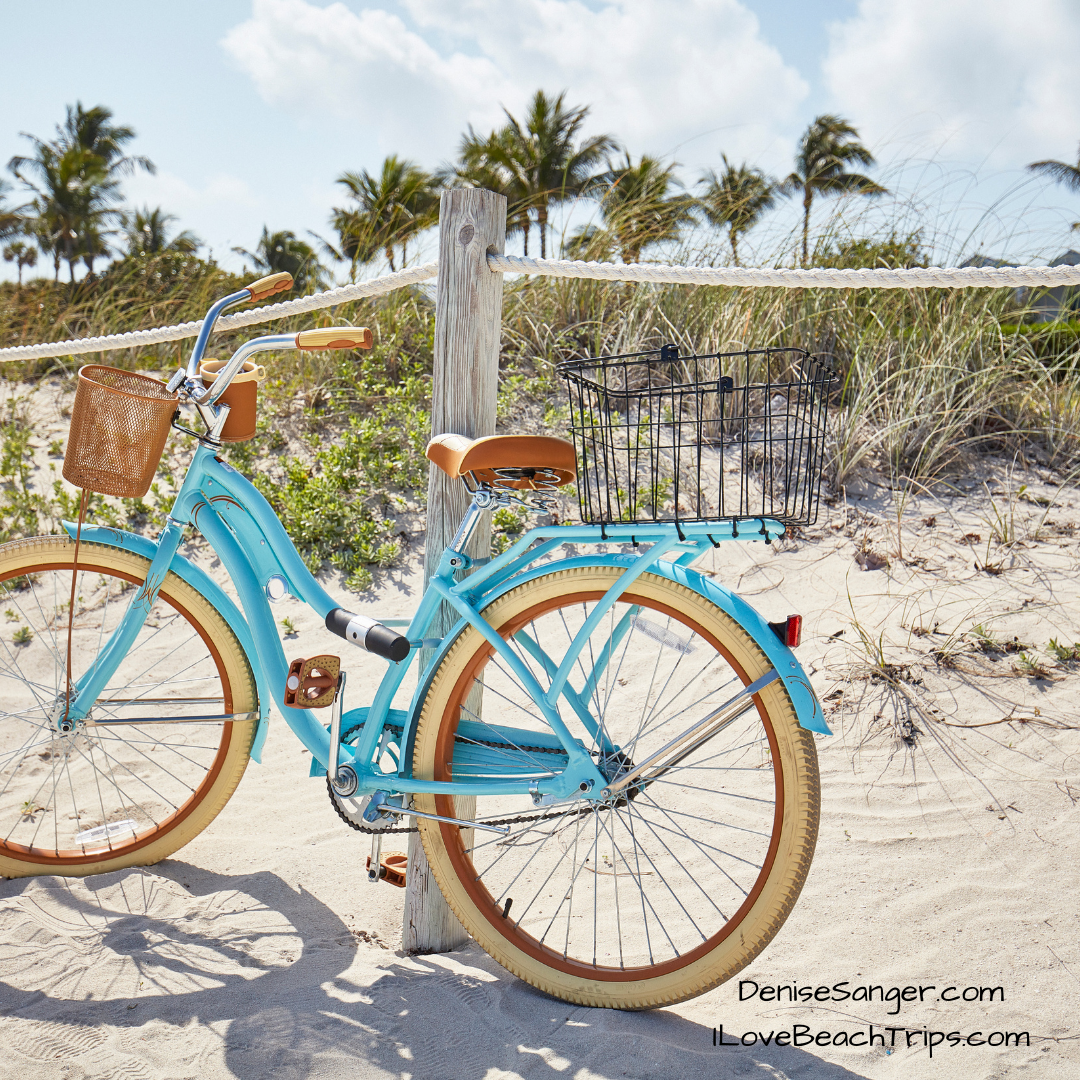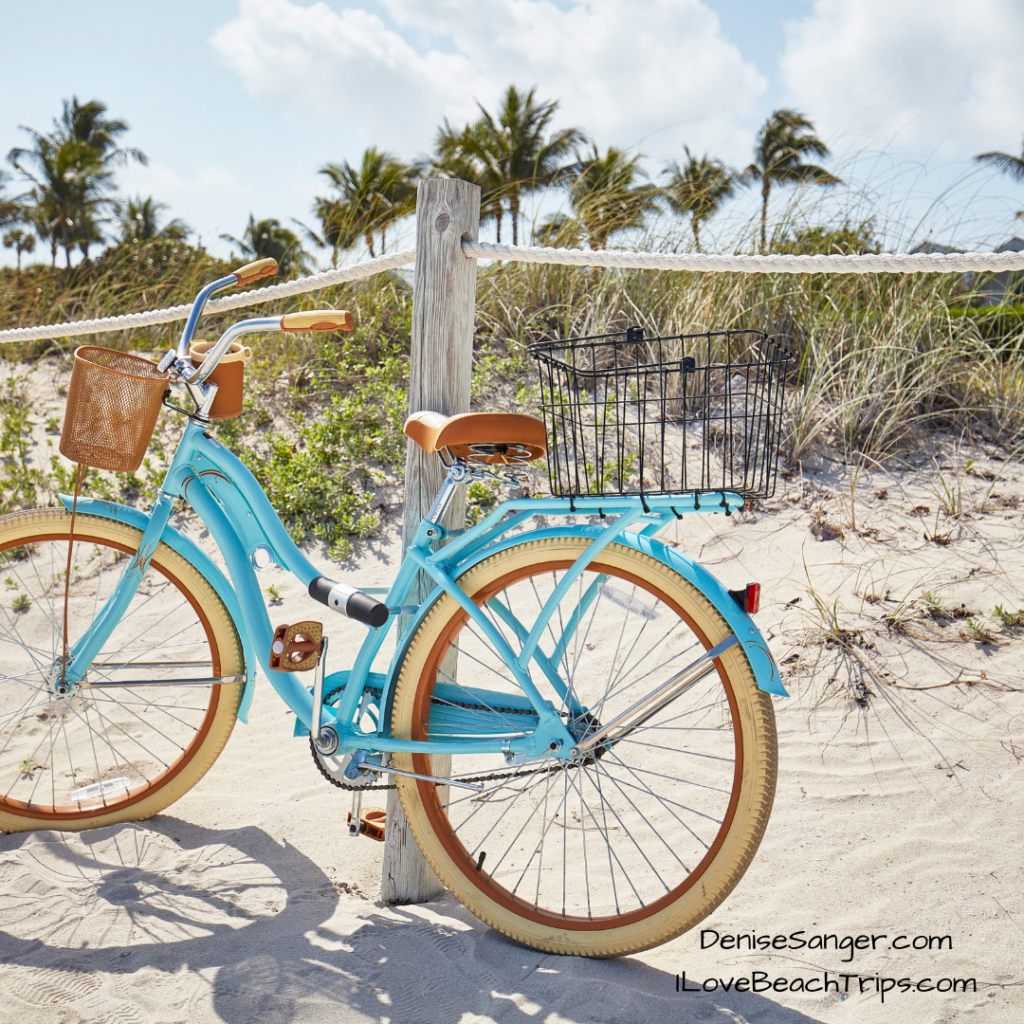 South Pointe Park
South Pointe Park sits on the southern tip of Miami Beach. The views! You can see the Port of Miami and cruise ships, Fisher Island and downtown Miami's skyline.
This park has direct beach access along with walking trails, picnic and barbecue areas. Be sure to talk a stroll along the Promenade and watch the yachts as they head to and from Fisher Island.
South Pointe Pier is a gathering spot for jet skis, kayakers and surfers along with a popular fishing spot.
Haulover Beach Park
I am not going to write too much about Haulover Beach Park as it Florida's best-known and oldest officially recognized public nude beach. You can read more about this popular spot here: Nude Beaches in Florida.  I do strongly recommend checking the latest reviews on TripAdvisor prior to visiting. 
If you have time, there are also several other popular beaches for those seeking to relax and unwind in Fort Lauderdale, Delray Beach, and Palm Beach. On the Gulf Coast, my favorite quiet beach is Sanibel Island.
If you have not entered to win great products, trips and more that I raffle off weekly, enter here: Enter to Win Join the thousands on this private list that receive the latest deals, tips, and more in my newsletter.
Upcoming Trip?
I like to use TripAdvisor for booking not only my hotels, but my tickets and rental cars as well. Makes life so much easier with only having to log into one location for my information.
Be sure to grab my travel tips to save you time and money. You'll also be entered into the weekly drawings.
Register here: Get 100 Travel Tips EVERY traveler should know PLUS entered into the weekly drawing.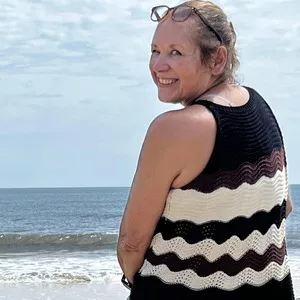 About Denise
Denise Sanger lives a life split between her love for fitness and her passion for travel particularly to the BEACH. Denise also has a love of marketing and lives in beautiful Suwannee County, Florida. You can find out more about Denise here: About Denise