A Weekend In St. Petersburg Florida
This article may contain affiliate links. Whenever you buy something through one of these links, I may earn a small commission without any cost to you. I really appreciate it as it supports this site and my family. Thank you!
Planning a vacation to beautiful St. Petersburg Florida?
St. Petersburg Florida is on the Gulf Coast near Tampa and probably one of the most beautiful cities you'll ever visit. You know my opinion. Any beach on Florida's Gulf Coast is beautiful but St. Petersburg Florida is GORGEOUS.
Add in the many days of wonderful weather, and you'll soon come to see for yourself why St. Petersburg enjoys the nickname of Sunshine City. This city also holds the title of most consecutive days of sunshine with 768 days! That's more than two years.
In addition to the beyond gorgeous weather, St. Petersburg is known for its beach going, boating, fishing and golf. But there are so many other things to do in St. Petersburg, Florida.
My first visit to this city was as a chaperone for my daughter's high school drama group and I instantly fell in love. I've returned many times as a travel blogger and am booked to go again in a few months.
Thank you for reading this post. Don't forget to subscribe! This way you never miss an update, travel deals, discounts and more!! Subscribe to the right------>
In downtown St. Petersburg Florida, you'll find some of the best restaurants, bars and shopping in this part of the state.
But don't overlook the many cultural activities also available including the Dali Museum. This museum is home to over 2,400 Dali works of art including oil paintings, drawings, photographs, sculptures and more.
There is so much to see and do in this vibrant city by the bay! From its stunning architecture and world-class museums to its delicious seafood restaurants and exciting nightlife, you'll find plenty to keep you busy during your stay.
Below is a comprehensive guide on the best things to do and see in St. Petersburg, so you can make the most of your time there. Whether you're looking for family-friendly activities or want to explore the city's more adult offerings, we've got you covered.
What to do in a weekend in St. Petersburg Florida:
In addition to the Dali Museum there are several other cultural venues to visit including Sunken Gardens and the Imagine Museum. Sunken Gardens is four acres of tropical trees and plants that will have you feeling like you're in another country. The Imagine Museum is a new museum with two floors of glass art. Both are definitely musts if this is your first trip to St. Petersburg Florida.
Explore Nature. If you're like me and love to experience anything outdoors, be sure to visit Ft. De Soto Park located at 3500 Pinellas Bay way S. Tierra Verde, FL near St. Petersburg Florida. This park is beyond beautiful. Lots of wildlife including dolphins. Visit the fort then head to the luscious white sand beach. $5 gets you in for the day.
Beaches. Beaches. Beaches. After you've visited Ft. De Soto Park, be sure to head over to Clearwater Beach. Rated as one of the top beaches in the USA year after year. When you see it you'll quickly see why it enjoys that title. Lots of shops, restaurants and other attractions. Large playground for the kids with nightly entertainment. Truly one of my favorite beaches in Florida after Panama City Beach.
Are you a foodie? Then you'll be in heaven when visiting St. Pete! You'll find several fantastic craft breweries along with one of the best food tours I've ever taken. Eat St. Pete is a walking food tour. Guided by a local expert, you'll enjoy foods that have history to this area of the Florida coast.
Fishing. I know I mentioned fishing and boating above, but both definitely need another mention. Dolphin tours, water sports, fishing tours and kayaking, if you love to be on the water, St. Petersburg Florida will have you smiling ear to ear.
And to finish, I have to mention one more time – the BEACHES! Definitely some of the most beautiful beaches in the world. Enjoy!
Click here for help to planning your West Central Florida Beach Vacation
Upcoming Trip?
I like to use Booking for booking not only my hotels, but my tickets and rental cars as well. Makes life so much easier with only having to log into one location for my information.
Be sure to grab my travel tips to save you time and money. You'll also be entered into the weekly drawings.
Register here: Get 100 Travel Tips EVERY traveler should know PLUS entered into the weekly drawing.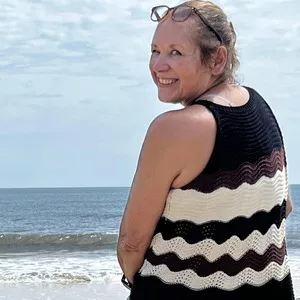 About Denise
Denise Sanger lives a life split between her love for fitness and her passion for travel particularly to the BEACH. Denise also has a love of marketing and lives in beautiful Suwannee County, Florida. You can find out more about Denise here: About Denise