Travel Tips To Save Money And Have A Great Time On Your Next Trip
This article may contain affiliate links. Whenever you buy something through one of these links, I may earn a small commission without any cost to you. I really appreciate it as it supports this site and my family. Thank you!
Are you planning a trip for this year? Good for you! I am not letting the craziness of the world get to me either, and I'm traveling. I know it's tough for many, so I thought today, I'd bring some travel tips to you to save money and have a great time.
Sometimes simple things can make a huge difference. In the simple travel tips below, you can make your travel plans more affordable without sacrificing on anything you want to do or where you want to go.
Whether you are looking to backpack across the USA or explore the southern parts of the country including my home state of Florida on a road trip, or head to the Hawaiian Islands, these travel tips will help. Let's dig in.
Travel Tips To Save Money
Plan your trip in advance
Time flies as we all know. After all it's already February of a new year as I write this.
Thank you for reading this post. Don't forget to subscribe! This way you never miss an update, travel deals, discounts and more!! Subscribe to the right------>
When it comes to planning your next trip, it is better to start researching sooner rather than later. Why? The sooner you start, the more time you have to check for deals, coupons, discounts and even a few hidden options you may not have found otherwise.
It's the beginning of 2023. If you plan a getaway for summer, you can get some amazing deals if you start searching now.
This is one of my favorite places to start my search for travel deals in the Caribbean which is perfect for this time of year: Cheap Caribbean Trips
Compare prices online.
Visit the many websites that can help you compare prices for flights, hotels, and rental cars
When you are thinking about making any large purchase including travel, what do you do first? Research.
Research is so much easier today than it was even 25 years go. Gone are the days when you had to get out the phone book, call a travel agent, talk to them about where you are considering traveling to, then wait until they got back to you.
The internet has made all of those steps obsolete. Now you grab your phone, pad or laptop, type in the destination you are thinking and keep looking until you find something that works for you.
The internet is your ultimate travel price comparison tool waiting to work for you. There are so many websites out there that can help you get the best deals on flights, hotels, and rental cars.
These are my favorite travel research sites:
Beachbound all-inclusive Beach Vacations. Start here: Beachbound
Kayak. Very simple to use and pulls some of the deals I've found. Start here: Kayak
Hotwire. I admit it. I was nervous the first time I used Hotwire but every single trip I've been used them for has been beyond my expectations. Start here: Hotwire
The last one is Priceline. Again, nervous the first time I used them but the resort I got would have cost four times what I paid. Start here: Priceline
Even if you HATE to research anything like my husband, checking as little as two different options can save you significantly.
Travel during the off-season
Summer is the busiest time of year for travel. It's also usually the most expensive time as well.
Kids are out of school, and parents try to squeeze as much as they can into those few summer weeks. But there is a way you can beat all of this. Take your vacation during the off-season month.
Where to go? How about Savannah, Georgia in fall when tourists leave after summer and prices for hotels drop significantly. Charleston, SC for the same reasons. Both of these cities are amazing!
New Orleans in October well after Mardi Gras that packs the city wall to wall.
Florida in September through mid-November is off-season. But you will want to be out of the state from Thanksgiving on. Read this if you are thinking of a Florida vacation: Cheap Florida Vacation Ideas
In the northwest, Jackson Hole, Wyoming in April or May after ski season. Enjoy the spring outdoors.
Memphis, Tennessee also in April or May and check for the many free attractions also at this time of year.
Many spots in California to visit off season during winter which include San Diego, Lake Tahoe, Palm Springs, and LA.
Whether your dream vacation is snow capped mountains or pleasantly sunny, warm beach, traveling in the winter or early spring can provide you with a fantastic vacation for much less than you would spend other times of year.
Flexible Travel Dates
If you can schedule your vacation with work AFTER you have booked your getaway, you can also save quite a bit of change.
Being flexible with your travel dates is one of the best ways to save on your dream vacation.
Consider traveling when others are not. This could be during the week Tuesday, Wednesday or Thursday. Many people book their vacations from Friday through Monday.
Also traveling during the off season as mentioned above. Another option is what is called the "shoulder season". This is right after the peak season has finished before the next peak travel time.
Many airlines offer great deals then as they are trying to fill flights before the next peak season rolls around.
Use rewards points
Before I get into this one, if you do not pay your credit card balance in full every month, skip this.
If you do pay your credit card in full, look for a card that gives you points that you can use on your travels.
Using your rewards points even to pay for part of your trip is a great way to save. Many credit cards offer a wide variety of travel-related rewards points that you can use for airline tickets, hotels and rental cars.
These are a few to check: Travel Rewards Credit Cards
Look for discounts
There are often discounts available for seniors AARP if you are over 50, students, and military personnel but don't stop there. Research and ask.
Look at websites like Groupon and Student Universe for some great bargains, especially if you're a senior, student, or military personnel.
And ask. Sometimes asking when you call to book a hotel at your destination, asking if the rate they are quoting you is the "best" rate or do they offer discounts, will save you on your hotel stay.
Not too bad right? Simply plan ahead, compare prices online, and be flexible with your travel dates to get the best deals.
Use rewards points and look and ask for discounts to further reduce the cost of your trip.
That's it. Even better? You will have a dream trip booked in the future that you will be excited about today.
If you have other tips you believe can help other travelers, post them below. And most importantly, don't wait. Go.
Upcoming Trip?
I like to use Booking for booking not only my hotels, but my tickets and rental cars as well. Makes life so much easier with only having to log into one location for my information.
Be sure to grab my travel tips to save you time and money. You'll also be entered into the weekly drawings.
Register here: Get 100 Travel Tips EVERY traveler should know PLUS entered into the weekly drawing.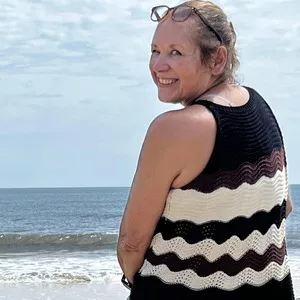 About Denise
Denise Sanger lives a life split between her love for fitness and her passion for travel particularly to the BEACH. Denise also has a love of marketing and lives in beautiful Suwannee County, Florida. You can find out more about Denise here: About Denise