Cheap Florida Vacation Ideas
This article may contain affiliate links. Whenever you buy something through one of these links, I may earn a small commission without any cost to you. I really appreciate it as it supports this site and my family. Thank you!
Looking for some cheap vacation ideas in Florida? You are in the right spot.
Looking for some cheap vacation ideas in Florida? I completely get it. When my little family first moved to Florida back decades ago, we were on a budget as well. I was not working at the time, so we were definitely on the lookout for ways to make a dollar stretch.
For us, we did a lot of camping up one side of the state to the other side. Also spent several fun weekends in the theme parks in Orlando including camping in Fort Wilderness at Disney.
Camping was fun for the whole family as we explored things we had never seen before in Ohio. Everything is different here in Florida than it is in the Midwest.
People often get so wrapped up in booking the best accommodations when planning a Florida vacation. But here's the thing. Here in Florida, we spend our days outdoors.
Thank you for reading this post. Don't forget to subscribe! This way you never miss an update, travel deals, discounts and more!! Subscribe to the right------>
If you focus on the many things you plan to do, you will find that most of your time is actually spent outdoors. From the Florida Keys at the southern end of the state to Pensacola on the Panhandle to Daytona Beach on the Atlantic Coast, the white sand beaches call to you.
In the central portions of the state, you will find some of the most beautiful state parks, state forests and natural springs in the United States nature lovers can't wait to explore.
Think outside the box while planning your Florida vacation as there are so many things to do at some of the best places in the world. Let's dig in on some of the best Florida Cheap Vacation Ideas.
With Florida's many state parks and national parks, there's no excuse to not get outside.
Ever wanted to take a step back in time and explore untouched nature? Well, with Florida's many state parks and national parks, state forests and county parks such as Everglades National Park and Ocala National Forest, you can do just that.
Everglades National Park is home to a range of stunning ecosystems and species worth discovering. Just driving or canoeing along the Everglades gives you front-row seat to observe the Southern Floridian wilderness.
Yes, there are alligators and yes people are correct when they tell you if you do not bother them, they won't bother you. The only time there is an issue with alligators are when people feed them.
Feeding the alligators and other wildlife happens more often than you would think. A great option is an airboat ride that will bring you close to the alligators but keep you safe at the same time.
Beautiful crystal clear natural springs in central and north Florida
Exploring the stunning crystal clear natural springs of central and north Florida is a must if you're visiting the Sunshine State. This area is also full of cheap vacation ideas in Florida to explore.
Explore the many springs and rivers for cheap Florida vacation ideas outdoors.
Central and North Florida have some of the most beautiful springs to explore with easy access from most of the airports in the state.
Near Orlando, you will find Kings Landing in Apopka. Moving a bit north to the Ocala National Forest, you will find Silver Glenn, Salt Springs and Juniper Run. Nearby is the famed Silver Springs State Park.
Continue north towards Gainesville, and you will find Ginnie Springs. Continue northwest into Suwannee, Columbia, Lafayette, Madison and Hamilton counties where there are many springs near each making it easy to tick a few off each day.
Definitely hit Ichetucknee Springs, Madison Blue Springs, Little River Springs and Royal Springs. If you love to kayak or canoe, coasting along glassy clear waters and hiking through lush landscapes are some of the incredible experiences that can be had.
Definitely take a guided tour if you do not normally kayak or canoe. Both the Sante Fe or Suwannee Rivers are part of the Florida Paddle Trail but if you are not experienced, I recommend a guide.
These rivers will give you access to the crystal clear water of the springs that feed into the rivers that you could not reach by car.
If exploring lush tropical forests is more your thing then Ocala National Forest and Osceola National Forest as well as the many state parks and state forest provides miles of hiking and nature trails for you to discover Florida's hidden gems.
Botanical Gardens are one of the best ways to get outdoors and explore for those that prefer a more organized type of trail. Meander through the various gardens, reflecting pools, ponds and more.
Jacksonville Botanical, Alfred B. Maclay Gardens State Park in the state capital of Tallahassee, Butterfly Garden at the museum in Gainesville, Fairchild Tropical Botanic Garden in Coral Gables south through the Key West Garden Club. Florida offers some of the most beautiful botanical gardens in the country.
So many fun outdoor activities when you get away from the large tourist cities. Once you are away, you will also find some of the cheapest places for affordable hotels and campgrounds.
Thinking about Walt Disney World, Universal Studios or Sea World but also think that would not be best for cheap Florida vacation ideas?
Orlando, known as the amusement park capital of the world due to its abundance of incredible amusement parks such as Walt Disney World, Universal Studios, and Sea World is a dream come true for many. But it often comes with a pretty high price sticker as well.
We learned VERY quickly how to navigate the theme parks while sticking to a budget. Again, I need to mention camping as my family often camped at Fort Wilderness right on Disney grounds.
This area is not what most think of for cheap Florida vacation ideas but don't overlook it. Planning ahead and possibly camping or renting a cabin in this park is beneficial.
As long as you are in a Disney park, any park, you receive all the park benefits. That means we were able to enjoy the monorail between parks, hop on a bus to Disney Springs then circle back around to watch the fireworks at night in Magic Kingdom.
I know a lot of folks prefer to camp at the Holiday Inn. I get it. That's my husband. So I have another option for you.
Look for a hotel about 30 minutes or so away from the theme parks and water parks in Orlando or in Tampa if your plans include Busch Gardens.
We chose to stay in Kissimmee, which is south of Orlando in a hotel that had suites.
This allowed us to eat both breakfast and dinner in our room. We packed food that we already had in our house and took it with us.
Check for multi-day passes or deals by visiting the park websites or Expedia for package deals. Or hire a travel expert that can provide you many options that do not cost you a thing as they are paid by the amusement park.
Side note: January, February, August, and September are generally the cheapest months to visit Orlando's theme parks as long as you avoid any holidays in those months.
One of the best things about Orlando and Central Florida is its proximity to either coast. The sandy beaches of a Florida Beach Vacation waits for you and is less expensive than theme parks.
Let's talk about Florida's miles of beaches for an affordable Florida vacation.
Come one, come all and experience the breathtaking beauty of our Florida beaches. From Cocoa Beach to New Smyrna Beach on the East Coast.
Over to Panama City Beach and Miramar Beach on the Panhandle. South to Clearwater Beach, Sarasota, Sanibel Island and Siesta Key.
From there hit South Florida famous for South Beach, Key Largo and Key West as the Southernmost point ranks Florida as one of the best places for a beach vacation.
Florida offers over 1,300 miles of coastline to explore many with white-sand beaches. My favorites on the east, Atlantic Coast are definitely Key Largo and Key West in the Florida Keys. Literally miles of shoreline waiting for you to enjoy.
Moving to South Florida, be sure to explore Miami Beach, Hollywood Beach, Fort Lauderdale Beach and West Palm Beach on the Atlantic Ocean.
East central coast my suggestions are definitely Cocoa Beach and less crowded New Smyrna Beach and Flagler Beach.
Before we leave South Florida, if you like to party, this is one of the best vacation spots for you. Dance clubs, live music, fantastic restaurants and nightclubs are all within walking distance.
If you are in this area, be sure to stop and explore Daytona Beach and the Daytona International Speedway. Then continuing north to explores St. Augustine Beach, which is the nation's oldest city that history buffs cannot get enough of.
Finish up the East Coast with Jacksonville Beach and Amelia Island. Camping on Amelia Island at Fort Clinch State Park is a great way to not only be on the beach, but stretch your budget as well.
On the Gulf Coast, Panama City Beach and Pensacola Beach for sure. You may want to take one of many boat tours that are available, so you can explore uninhabited Shell Island. Sea turtles and water sports await you near these beautiful beaches.
Be careful to not plan to visit these areas when it is spring break as rates are jacked up. The good news is after April, spring break tapers off.
Moving south along the coastline, St. Petersburg and Clearwater are a few of the best beaches on this part of the Gulf of Mexico. While you are in Clearwater, be sure to visit the Clearwater Marine Aquarium.
Active military and teachers receive a 50% discount. For veterans, tickets purchased at MacDill Air Force Base will be significantly less than at the aquarium.
On the southwest portion of the state, Fort Myers Beach, Sanibel and Captiva Islands and Siesta Key are perfect for a romantic getaway yet also a great place for families. Keep your mind open as you search for options.
Planning and organizing before your trip goes a long way to staying on budget.
Planning ahead is the key to finding a cheap Florida vacation. Look at travel sites such as Kayak which goes out and pulls information from all the other sites allowing you to see which hotels are less expensive.
Other options are all-inclusive resorts where you can often find a great deal at the last minute. Many of these resorts are located near theme parks and/or the popular downtown area of a larger city.
My favorite place to look is VRBO. I have booked some of the cheapest getaways through that site. And the homes are gorgeous. Many have private pools or are directly on one of many golf courses located in Florida.
And finally camping is by far one of the most fun things we did as a family when my girls were young. We have stayed at some of the best vacations spots many a short drive away from popular tourist destinations.
Pack breakfast or lunch.
Planning and organizing your trip ahead of time can do wonders for staying within your budget. One great way to save money is by packing breakfast or lunch.
Do some research to find budget accommodations to find out when the best time is to visit, what is included in your stay and make sure you have free parking onsite.
Regardless of where you decide to rest your head, the key is pre-planning your trip to maximize value on a tight budget. Florida is the perfect choice for some of the best cheap Florida family vacations you can find.
And don't forget your camera! There are plenty of photo opportunities waiting for you in the sunshine state.
Upcoming Trip?
I like to use Booking for booking not only my hotels, but my tickets and rental cars as well. Makes life so much easier with only having to log into one location for my information.
Be sure to grab my travel tips to save you time and money. You'll also be entered into the weekly drawings.
Register here: Get 100 Travel Tips EVERY traveler should know PLUS entered into the weekly drawing.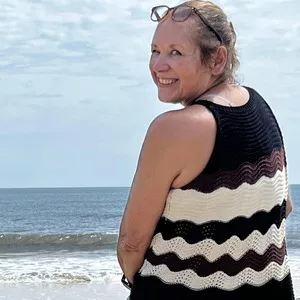 About Denise
Denise Sanger lives a life split between her love for fitness and her passion for travel particularly to the BEACH. Denise also has a love of marketing and lives in beautiful Suwannee County, Florida. You can find out more about Denise here: About Denise