Best things to do in Crystal River, Florida.
This article may contain affiliate links. Whenver you buy something through one of these links, I may earn a small commission without any cost to you. Thank you!
Covid-19 is definitely a nuisance but it's been a welcome reminder that some times the most beautiful things are right in our own backyards.  Every summer finds me on many different beaches, but this year the pandemic has me exploring parts of Florida that I've previously only driven through.  One of my most recent local trips was to Crystal River, Florida.  What a beautiful place to visit!
Withlacoochee Florida State Forest
My friend and I have been hiking the beautiful Florida State Forests.  Many of these state forests are on or near the coasts or one of the many beautiful rivers located in Florida.  While hiking trails in the Withlacoochee State Forest, we've walked along and eaten lunch on the beautiful Withlacoochee River.
In this area, Dunellon, it's the South Withlacoochee River. There is also a Withlacoochee River in North Florida starts in Georgia and eventually ends in the Suwannee River.
Crystal River
The Withlacoochee State Forest is actually very large and has many trails to explore.  Our most recent visit had us closer to Florida's Gulf Coast near the town of Crystal River. What a beautiful city to explore!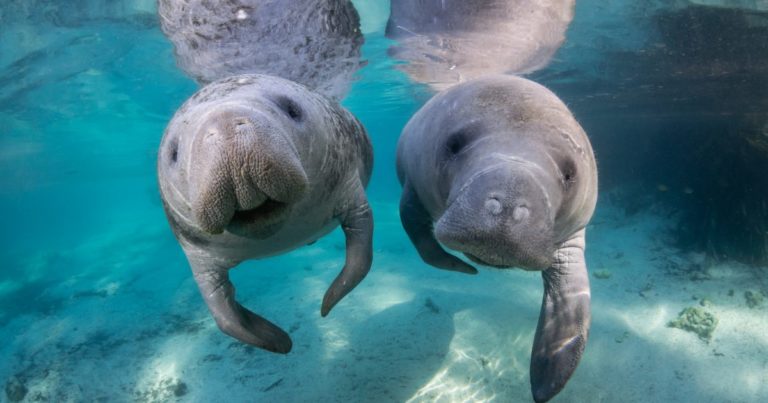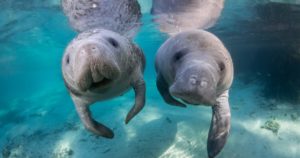 In addition to the many hiking and birding trails, Crystal River itself is a definitely a must see.  Many folks considered this to be the manatee capital of the world.  I absolutely love manatees. Gentle yet graceful considering how big they are.  In a recent kayaking trip, I was lucky enough to see a mama manatee and her baby nesting among the swaying sea grass.
There are places you can swim with the manatees but if you do, please be kind to these gentle giants.  Or my favorite mantras is leave only footprints. I have only kayaked with manatees but those moments have left a lasting impression on me of these beautiful creatures.
Be sure to also visit Three Sisters Springs when you're in the area.  There are over 700 springs in Florida and this is one of the prettiest.  I'm still working on my article about Three Sisters Springs along with Silver Springs so watch for those but you can read about Rainbow Springs here: Rainbow Springs.
Heritage Village
If you love history, you're going to love Heritage Village.  Located in the town's old city hall, you will find the Coastal Heritage Museum.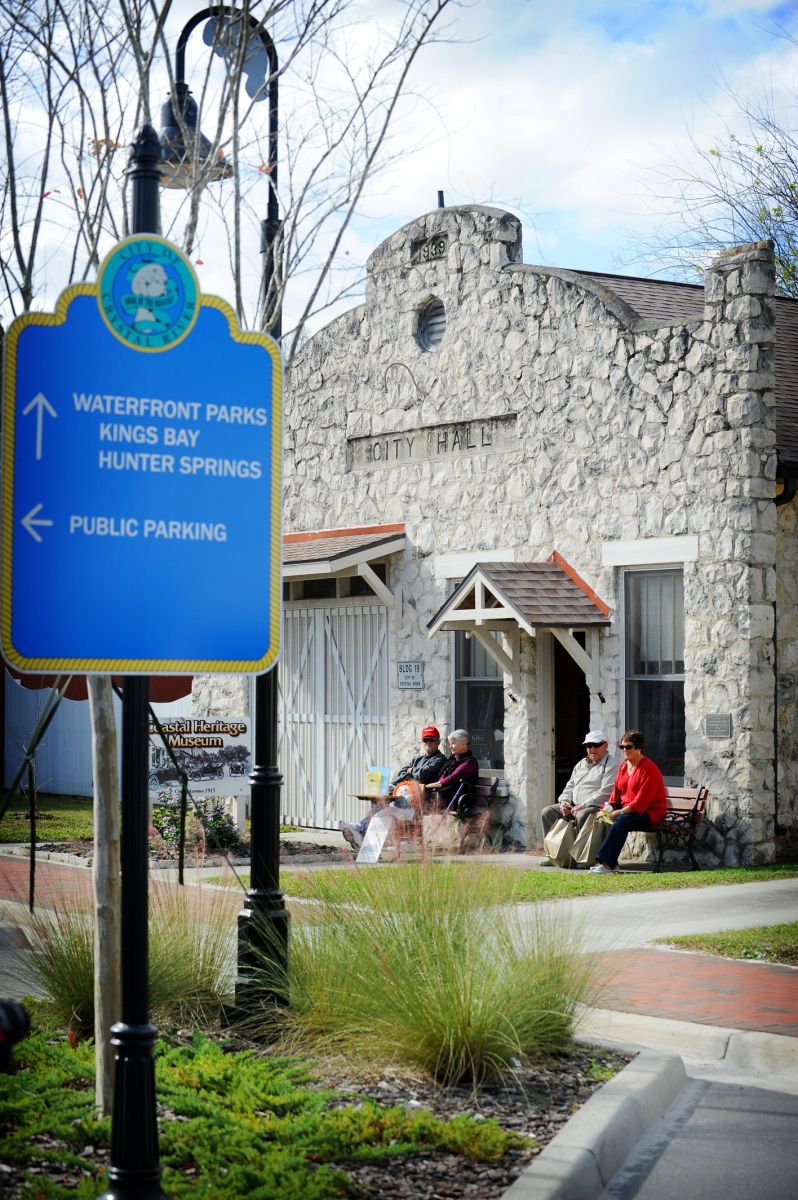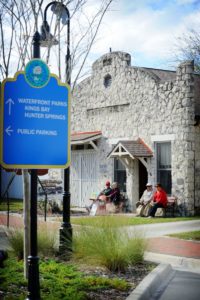 This beautiful building was built in 1939 by the Work Project Administration (WPA) labor. The exterior is constructed of natural limestone quarried locally, and the interior ceilings are made from magnolia wood.
Downtown Crystal River in the historic district you'll find many shoppes and restaurants.  Wonderful place to enjoy a leisurely stroll and window shop.  The many stores and cafes are often located inside the historic buildings allowing you to take a step back in time.
And have we talked about the food?  I have eaten at several restaurants in the area and they've all been fantastic. Most recently and one of my favorites was at Charlies Fish House Restaurant. I like Charlies because the service is always great and the staff welcoming.  I had the coconut shrimp with pina colada salsa. OH MY GOSH. It was so good!
When at Charlies, be sure to step outside and look over the railing into the outskirts of the Crystal River, where you'll see giant tarpon swimming.  The shear size of these fish is unbelievable.  Not sure how they get them to stay in the area but it might be because Charlies is located right next to a fish store.
Heading a bit further south, you'll find yourself in Homassas Springs.   I'll be writing about this fun little spot in a future article.  Keep checking back!
Upcoming Trip?
I like to use TripAdvisor for booking not only my hotels, but my tickets and rental cars as well. Makes life so much easier with only having to log into one location for my information.
Be sure to grab my travel tips to save you time and money. You'll also be entered into the weekly drawings.
Register here: Get 100 Travel Tips EVERY traveler should know PLUS entered into the weekly drawing.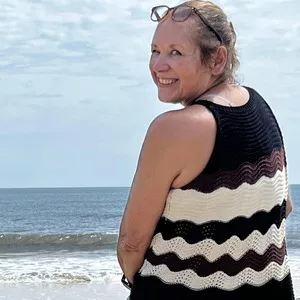 About Denise
Denise Sanger lives a life split between her love for fitness and her passion for travel particularly to the BEACH. Denise also has a love of marketing and lives in beautiful Suwannee County, Florida. You can find out more about Denise here: About Denise