Kayaking the Rainbow River now. It may not be in our future.
This article may contain affiliate links. Whenever you buy something through one of these links, I may earn a small commission without any cost to you. I really appreciate it as it supports this site and my family. Thank you!
Recently a friend and myself headed out of town right after sunrise for the Rainbow River. We knew by calling before leaving that the Rainbow Springs State Park might be at capacity before we arrived so we decided to put in at KP Hole Park. Smart move on our side. We arrived about 9:30 a.m. and the park was already at capacity.
I have to be honest. The river is absolutely gorgeous but this this is not in my top 10 kayak trips. It's just to "peopley" for me. One one side of the river, you have beautiful wildlife and picturesque views. On the other? House after house lines the river. But to clarify, it's not the houses that I found so depressing. It was the sheer number of people on tubes, boats and more on the river. Rainbow Springs State Park may limit capacity but all the other areas do not.
Divers and snorkelers can also be found throughout the river. Be sure to keep an eye out for the diver under water marking. Snorkelers if experienced are watching for you but there were quite a few that are simply all over the place not paying attention to what's around them so keep an eye open.
In addition to the number of people, there are quite a few signs posted along the river "Save The Rainbow River" It would seem that a large corporation Westgate Resorts for a "Glamping" Park. I cannot even begin to imagine what something of that magnitude would do to the Rainbow River.
Thank you for reading this post. Don't forget to subscribe! This way you never miss an update, travel deals, discounts and more!! Subscribe to the right------>
In areas where we were kayaking alone, the river is pristine and you can see the beautiful sea grasses swaying right below the surface. Turtles and fish swim and frolic freely. Other areas of the river where there were many people – too many people in my opinion, the water is murky. Little to no wildlife can be seen on any side of the river.
I'm a hippy at heart and seeing the rampant overuse of such a beautiful gem of nature saddens me. By the time I am writing this, it appears that the Westgate Project is on hold. You can view updates here: Save The Rainbow River. What I would like to tell you however is to get out and enjoy this beautiful world we live in before it changes and you lose that chance.
Paddler's Notes:
KP Hole is located at 9435 SW 190th Ave. Road
Dunnellon, FL 34432 PHONE: (352) 489-3055. This park was quite busy when we launched (August). Be sure to call and check hours if you plan to launch. You can pull to the ramp to offload before parking. Ample parking available. There is a $5/per person cost to launch. Cost is per person not per boat.
We paddled upstream to the Rainbow Springs Spread Head (less than an hour) and floated back to KP Hole.
Difficulty: Very easy paddle both upstream and back. We mainly floated back to the boat ramp.
Denise's Star Rating (1-5): Beauty: 5 stars Crowd: 1
As of this writing, Silver Springs is my top pick for a spring/river kayaking trip. As soon as I edit this piece, I'll post the link here. For me, I'm staying close to home. My favorite is: A Beach Staycation
Paddling etiquette per Rainbow River Conservation:
Paddling access to the Rainbow River is available at map locations 1, 2, 4, 5, and 7. You must be registered at the campground (2) to use this access point for paddling.
It is your responsibility to abide by the laws of Florida waters, including the Rainbow and
Withlacoochee Rivers. All laws are enforced by Florida Fish and Wildlife Conservation
Commission (FWC), the Marion County Sheriff's Department and the Dunnellon Police
Department.
Taking any type of alcohol or disposables on the Rainbow River is prohibited by law. Acceptable containers include Tupperware, Rubbermaid or a thermos. Unlawful containers include: paper sacks, boxes, plastic water bottles, aluminum cans, breakable plastic utensils, paper napkins and towels.
Secure all items in your kayak or canoe to prevent them from going overboard.
All boats, kayaks, canoes, paddle boards should be free of any aquatic plants prior to entering or leaving the Rainbow River. Introductions of nonnative, invasive aquatic plants can lead to the restriction of recreational activities such as boating, swimming and fishing.
To enter the upper 1700 feet of the spring run, paddlecraft operators must meet the requirements of a lawful vessel and remain on their vessel. This means you must have in your possession a regulation type I, II, III or IV PFD (Personal Floatation Device), and a sound-producing device such as a whistle per state ordinance. Children under 6 yrs. in paddle craft are required to wear their PFD's at all times.
The Rainbow River is a first-magnitude, spring-fed river, designated by the State of Florida as an Outstanding Florida Waterway and Aquatic Preserve. Recreational users should access the river only from one of the 7 public access points shown in the map below. Because of the river's popularity, it is important that visitors follow proper etiquette so that all can have an enjoyable visitor experience and the resource will be preserved for generations to come.
Wear a whistle (required by law) on wrist or neck lanyard should you require assistance. Use it only in case of emergency.
Stay out of main traffic lanes to keep a navigable channel open for motorized boats.
All vessels, both power boats and paddle crafts should attempt to avoid collisions. Except in the event of an emergency, it is unlawful for any person to anchor or operate a vessel in a manner that will unreasonably interfere with the navigation of other vessels.
Back-paddle your paddlecraft to avoid collisions with boats and others in your vicinity.
Vessels going up or down rivers always have right of way over vessels crossing the channels. Avoid spreading out across the width of the river or paddling sideways across the river if it blocks other boats.
Pets must remain in your vessel. Small pets may attract alligators to your craft.
Avoid paddling through a group of people displaying a dive flag, to avoid entanglement or colliding with divers surfacing below you.
Do not collect or harass wildlife or their eggs, or feed and harass alligators, all of which are against state law. Turtle poaching is prohibited. Don't remove or cut vegetation without proper permits.
Do not dig up or remove any object from the river bottom unless you are properly authorized to do so, either by the State of Florida, or as a volunteer of the annual Rainbow River Conservation, Inc. River Clean-up Day in May.
Do not engage in loud behavior, disturb native wildlife or disrespect private property owners along the river.
Upcoming Trip?
I like to use Booking for booking not only my hotels, but my tickets and rental cars as well. Makes life so much easier with only having to log into one location for my information.
Be sure to grab my travel tips to save you time and money. You'll also be entered into the weekly drawings.
Register here: Get 100 Travel Tips EVERY traveler should know PLUS entered into the weekly drawing.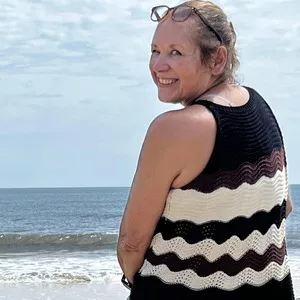 About Denise
Denise Sanger lives a life split between her love for fitness and her passion for travel particularly to the BEACH. Denise also has a love of marketing and lives in beautiful Suwannee County, Florida. You can find out more about Denise here: About Denise