A trip to St. Augustine in a pandemic.
This article may contain affiliate links. Whenever you buy something through one of these links, I may earn a small commission without any cost to you. I really appreciate it as it supports this site and my family. Thank you!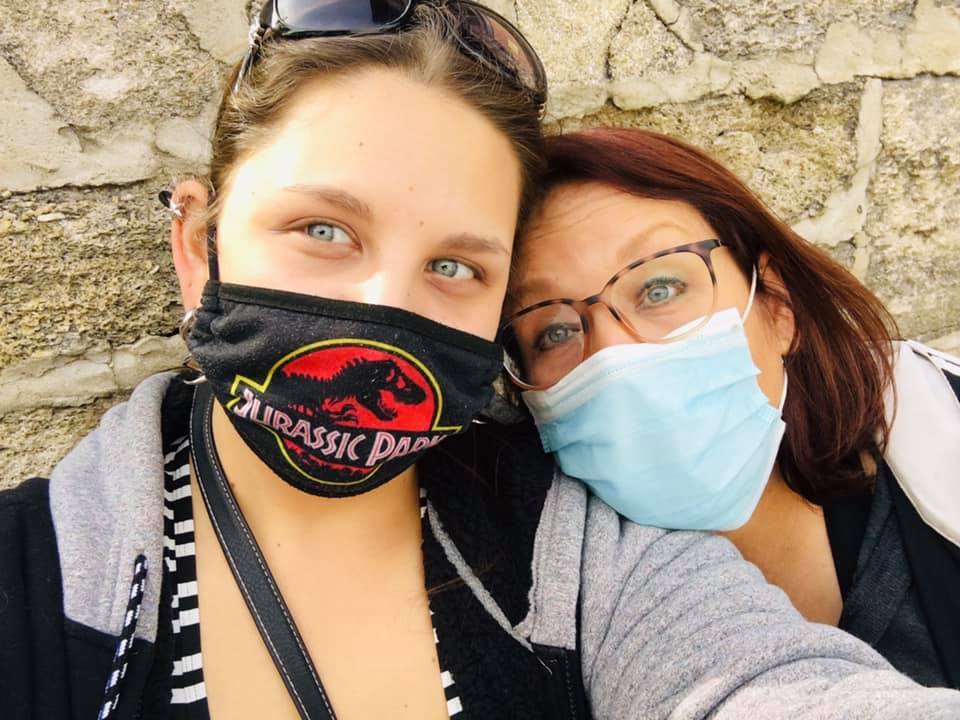 Trip to St. Augustine during pandemic. What am I thinking? In the environment of Covid, many of us including me have been staying close to home. But I'm a travel blogger which means to do my job I need to travel. So what do I do? Visit St. Augustine in a pandemic.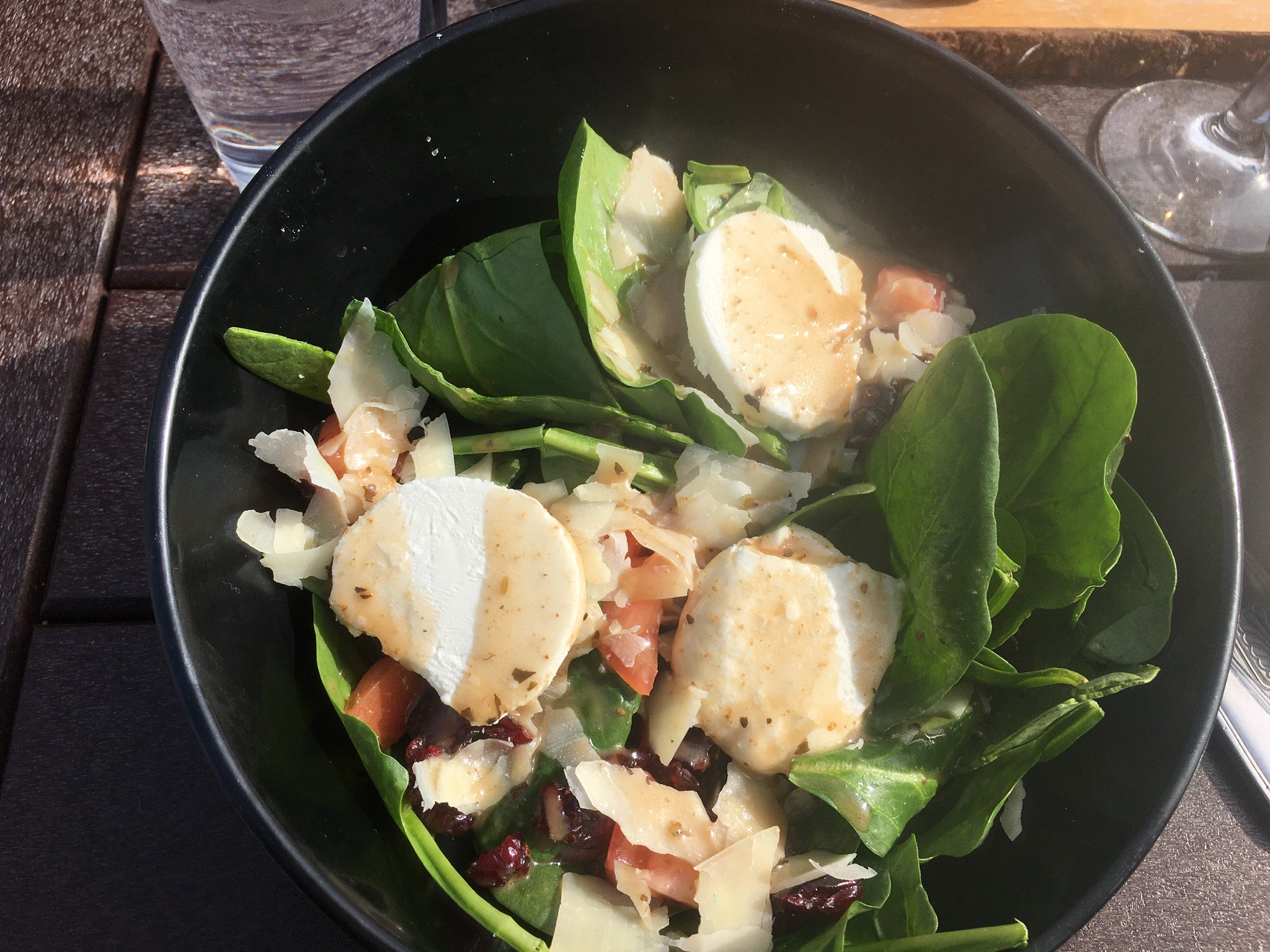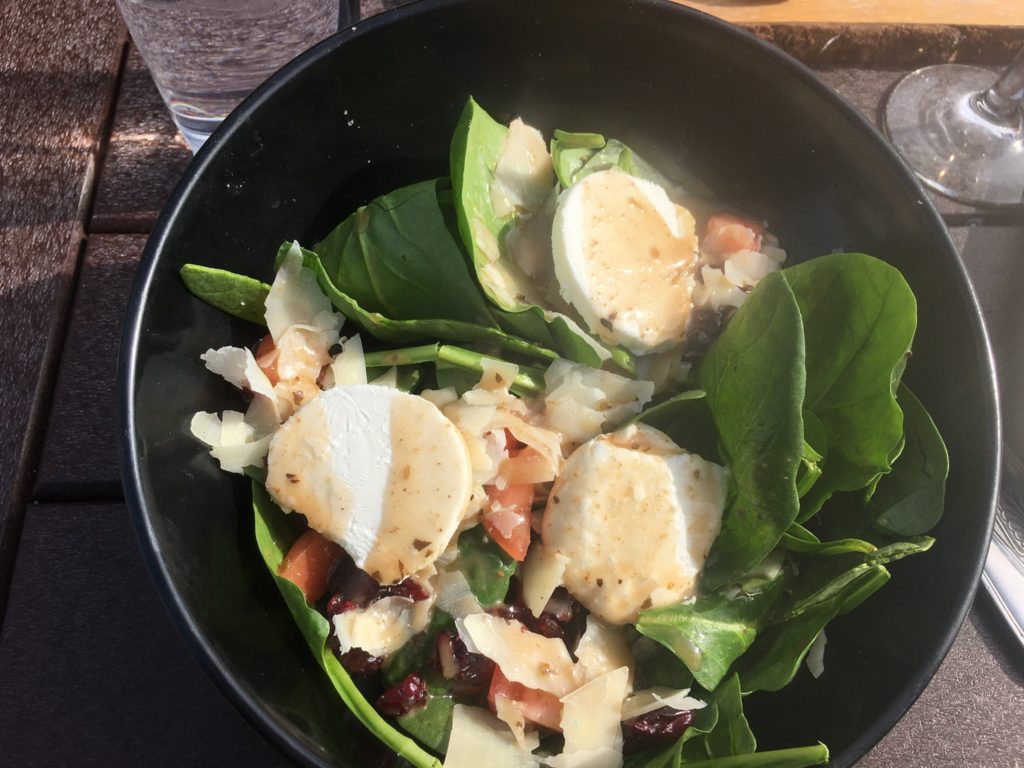 St. Augustine is a yearly visit for me. But to be honest this year? I wasn't sure what to expect. Usually when I head to the beach, it's for a weekend but this time around with all the uncertainty, it was only for one night.
We decided to go directly to San Sebastian Winery first for a wine tasting followed by lunch. The winery opened at 11 a.m. and we arrived not too long afterwards. There were people there but it wasn't packed which was nice.
We enjoyed the free wine tasting and decided which bottles we were planning to buy to take home. Afterward, we went to the Cellar Upstairs for lunch. It was DELICIOUS!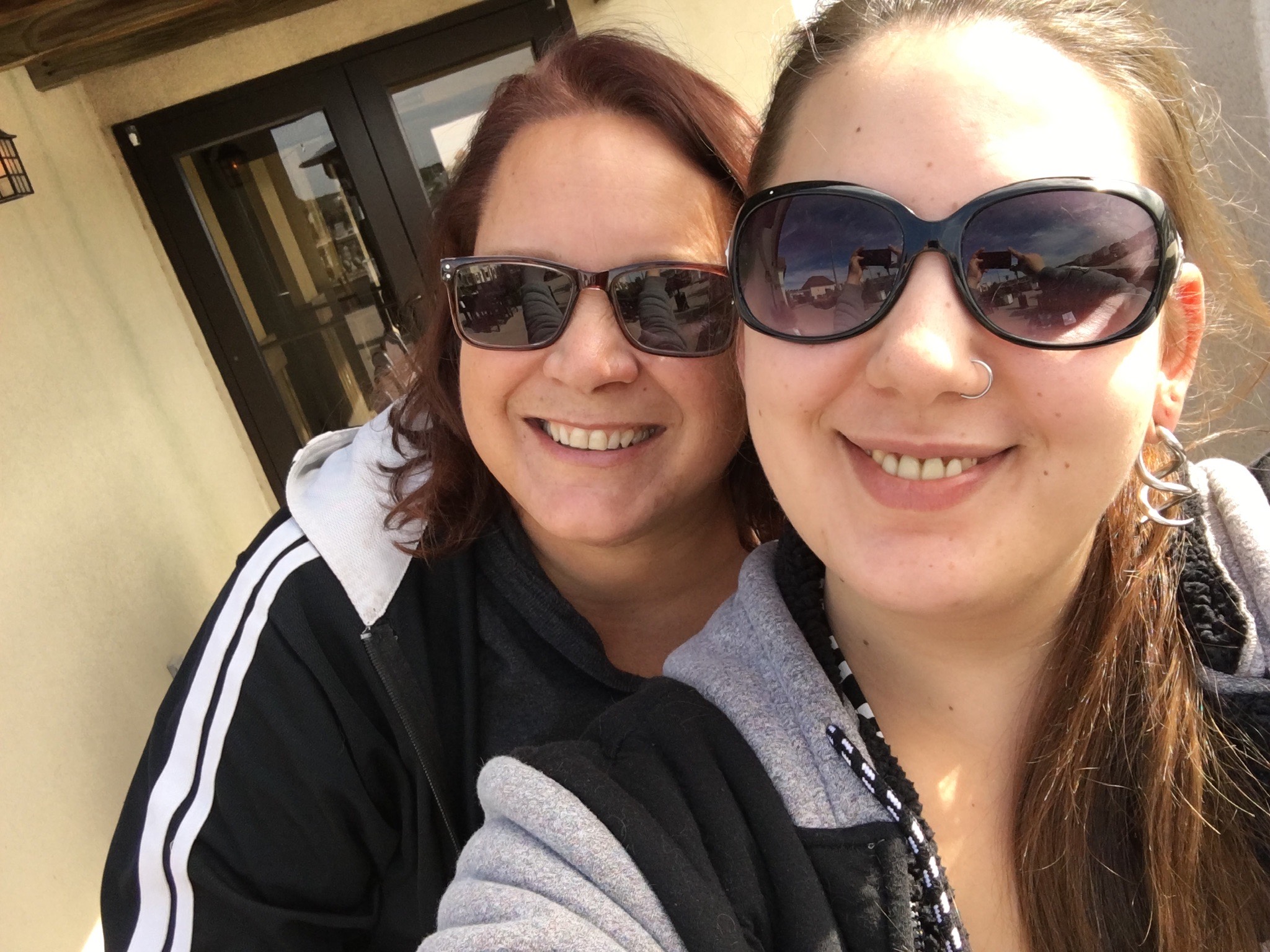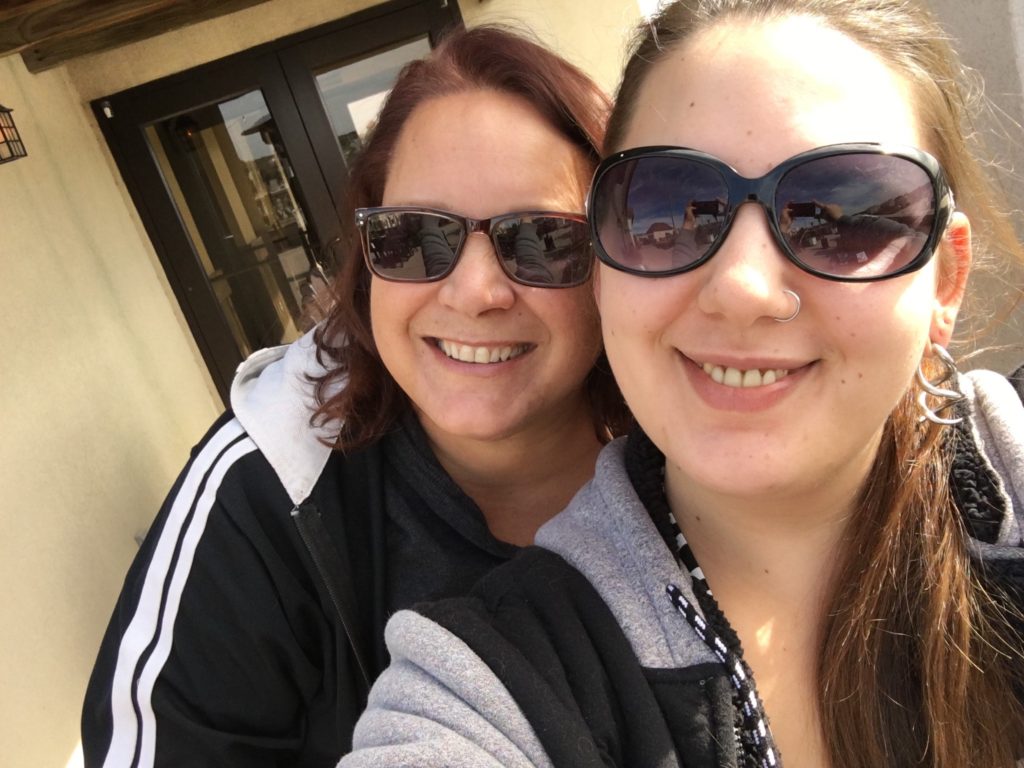 Of course, our eyes were bigger than our bellies but we enjoyed a glass of Rosa with our lunch of salad and sandwiches. The rooftop view is AMAZING! Propane heaters kept us quite comfortable while we enjoyed our lunch overlooking the beautiful marshy river.
We noticed that traffic had picked up significantly since we were in the winery. Folks were standing in line to get in which of course was taking longer due to social distancing. I honestly didn't see anyone in line without a mask on.
We made the decision to park and jump on the trolley for our trip to St. Augustine as it had become very busy while we ate lunch. BEST decision we could have made because there literally was no parking anywhere including the public parking lots. If people aren't traveling due to Covid, you wouldn't have known that from our trip to St. Augustine.
We decided to jump off the trolley where the shops are located across from the Fort. The line at the Fort was INSANE! There is absolutely no way I would have waited in that line to go inside the Fort walls. That would have to be pushed back for another day.
Shopping was busy but again, most folks were wearing masks as we were. My theory is always better safe than sorry no matter what I do so to be honest? Wearing the mask isn't a big deal for me or for most folks from what I could tell. The stores were split as to whether they asked you wear a mask or not while inside. But again, I want to emphasize it really was not an issue.
Once we finished walking around the stores, we jumped back on the trolley. The trolley itself has plexiglass between all the rows and seemed to be operating as normal. I did overhear at one point that if people are not comfortable with folks sitting in the row with them, the trolley folks couldn't ask them to move over. So there were stops that folks were not able to get on the trolley.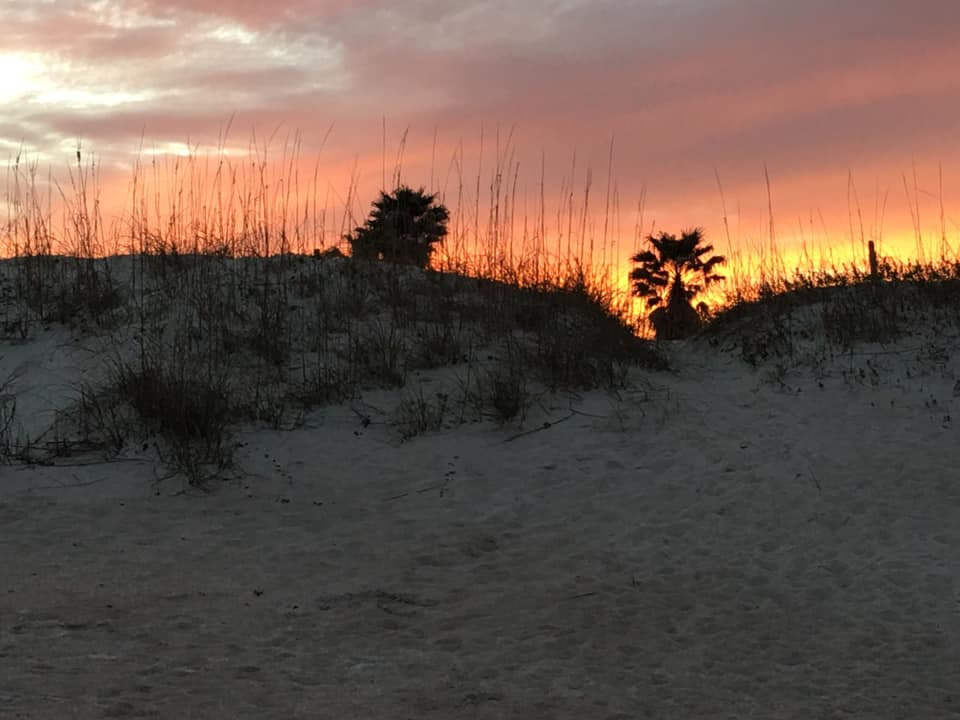 We called it a day about 4 or so as the trolley's last pick-up is 4:30 p.m. We were still able to see quite a few things on the way back to the jail where we would meet the bus to take us back to where we parked.
Reached our hotel in St. Augustine Beach, Hampton Inn, before 5. Easy check-in. I had forgot to put my mask on and the girl at registration asked that I do so which I did. I asked her out of curiosity what would happen in a guest refused to wear a mask. At this particular hotel, they would not be able to check you in without your wearing a mask. However, she said that many Hampton Inn's have different owners so may not have the same rules. It's best when traveling to simply be prepared since there is no one set rule.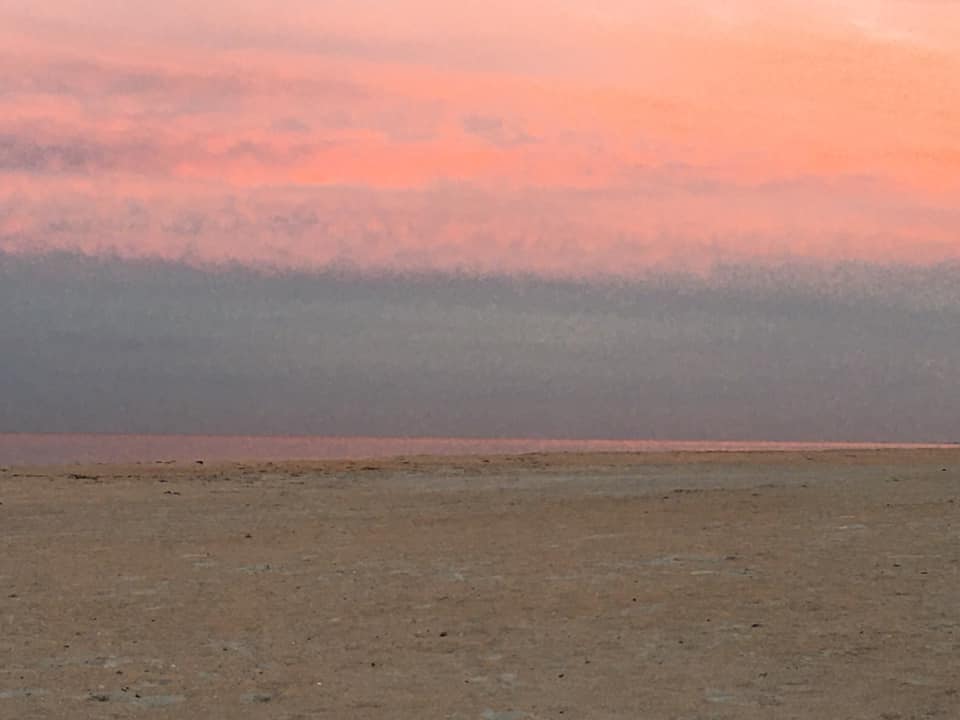 We had dinner at a local restaurant. Food good, service not so much but it is off season. Because I wasn't happy with the service, I won't mention the restaurant. The server literally brought me a completely wrong dinner then told me that's what I ordered ma'am. Um nope. I don't eat fried fish. Sorry.
After dinner, we went back to our hotel in time to watch the sunset. Oh my gosh. The colors! There is simply nothing as beautiful as sunset or sunrise on the beach in my opinion. I was in heaven.
The next morning was the first time I had an issue with anyone and it was with a man. Not using gentleman because that he was not. My plan was to be on the beach before sunset so I could go live for my Facebook community I Love The Beach Denise Sanger Travel Blog which I did.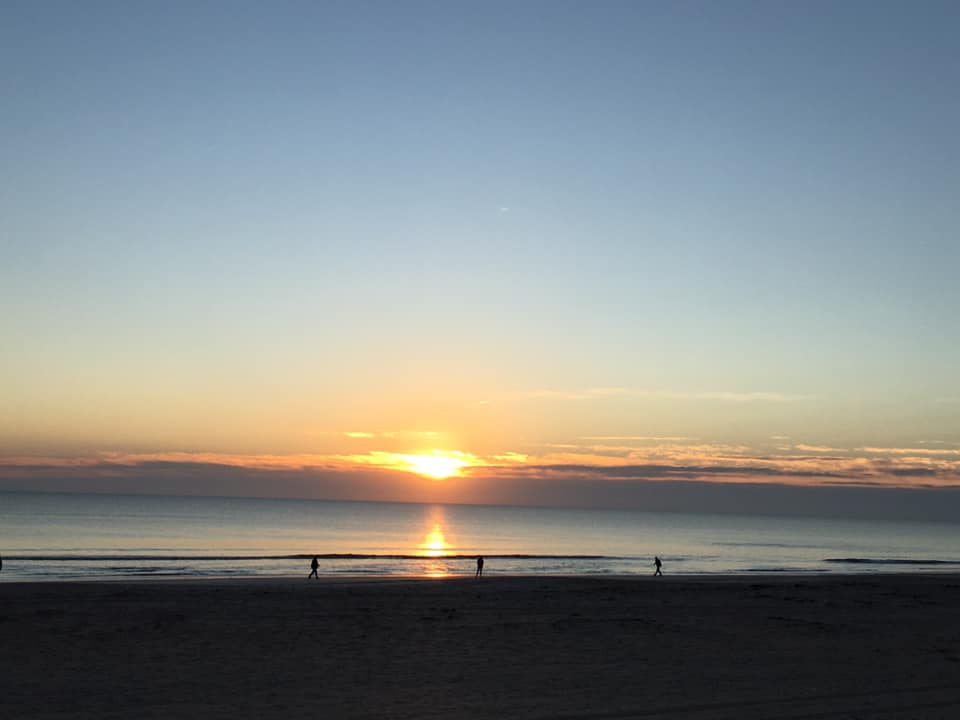 After watching the stunning sunrise, I pulled up my mask and headed back into the hotel to get two cups of coffee to take back to our room. There was a gentleman in front asking the woman question after question after question about the breakfast. What was it? Egg, sausage patty and biscuit. Not very difficult right? It was a whole production for him.
Finally got my two cups of coffee and went around the corner to get creamer. He saw me coming and hurried up to the elevator. I'm not thinking much about it at this point. Grabbed my creamers, slipped them into my pocket while continuing on to the elevator. When it arrived, he hurried in, pushed the button and told me I had to wait for the next elevator.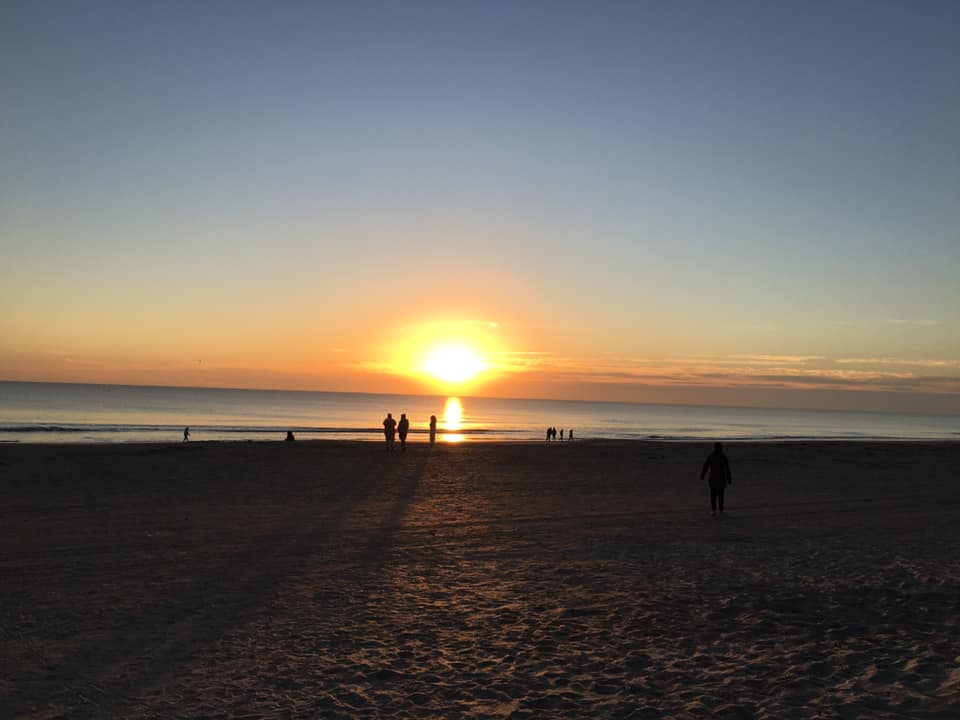 My thoughts? Did he seriously just do that? He did. Chivalry is dead in the wake of Covid. At least as far as this dude was concerned. I thought about it while waiting for the next elevator. I know for a fact, that my husband if he didn't want to ride the elevator with anyone, would have let the other person take that elevator.
Whether it was fear or this guy was simply a jerk, we can't forget to be kind to one another. It's even more important now as we attempt to eventually move back toward some semblance of normalcy in the future. I know this trip to St. Augustine has reminded me to be more conscious and kind to those around me at all times whether I'm traveling or simply going into the local grocery store.
Upcoming Trip?
I like to use TripAdvisor for booking not only my hotels, but my tickets and rental cars as well. Makes life so much easier with only having to log into one location for my information.
Be sure to grab my travel tips to save you time and money. You'll also be entered into the weekly drawings.
Register here: Get 100 Travel Tips EVERY traveler should know PLUS entered into the weekly drawing.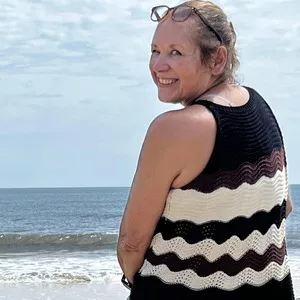 About Denise
Denise Sanger lives a life split between her love for fitness and her passion for travel particularly to the BEACH. Denise also has a love of marketing and lives in beautiful Suwannee County, Florida. You can find out more about Denise here: About Denise