Deerfield Beach: Ultimate List of Fun Things To Do
This article may contain affiliate links. Whenever you buy something through one of these links, I may earn a small commission without any cost to you. I really appreciate it as it supports this site and my family. Thank you!
Deerfield Beach, is a charming beach town on the Atlantic Ocean coast of Florida. It offers visitors and locals alike an array of exciting activities and attractions to explore.
Best Things To Do: A Must-Visit Guide
From beautiful sandy beaches, parks, and vibrant local culture, there is never a shortage of things to do in this coastal town in Southeast Florida.
At the end of this article, I have included links to surrounding beach towns and other things to do nearby to help you plan your trip.
Top attractions you will definitely want to visit include soaking in the sun at the famous beach to fishing at the International Fishing Pier.
Thank you for reading this post. Don't forget to subscribe! This way you never miss an update, travel deals, discounts and more!! Subscribe to the right------>
Don't have time to read the whole article now? Check rates and availability for beachfront hotels here: Deerfield Beach Hotels
Outdoor enthusiasts will also enjoy the lush greenery and various recreational facilities at Quiet Waters Park.
Fantastic for the family as well as anyone who loves spending time outdoors. One of my favorite parks in this part of the Sunshine State.
Deerfield Beach: Where Is It?
This beach town is located in Broward County, Florida. It has a population of over 75,000 residents and is known for its stunning beaches, outdoor recreational activities, and vibrant cultural scene.
The city is approximately 15 miles north of Fort Lauderdale and 43 miles north of Miami. It is easily accessible via Interstate 95 and Florida's Turnpike.
Nearby airports include Fort Lauderdale, West Palm Beach and Miami International. Very easy to get to for a fun vacation.
An interesting fact. The city's name is derived from the numerous deer that once roamed the area.
Beaches and Water Activities
Best Beaches
This part of the coast is known for its beautiful sandy coastline, offering a variety of water activities and beach experiences.
Check rates and availability for beachfront hotels here: Deerfield Beach Hotels
Whether you prefer soaking up the sun or engaging in water sports, there are several beaches in the area to explore.
Deerfield Beach
Deerfield Beach is a popular destination for locals and tourists. With its pristine sand and calm waters, this beach is perfect for sunbathing, swimming, and building sandcastles.
The water is also clear which makes it nice for snorkeling. One of the top spots to snorkel in South Florida is nearby at Pompano Beach.
Fishing? Absolutely. Nearby International Fishing Pier offers a fantastic opportunity for fishing.
Yes, there is a fee to get on the pier. It never ceases to amaze me when people complain about spending $2. This is how these piers, dock parks are maintained.
For the more adventurous, try paddleboarding, surfing or play beach volleyball with friends and family.
Check rates and availability for beachfront hotels here: Deerfield Beach Hotels
Quiet Waters Park
Quiet Waters Park is an ideal location for water lovers seeking more than just a day at the beach. One of my favorites in this part of the state.
Camping, picnic areas, campgrounds, walking trails through nature preserves. A children's water park, playground, boating and water activities.
Quiet Waters Park also offers cable skiing! Ski Rixen USA cable water-skiing where visitors can try their hand at the 2,700-foot oval cable skiing course. Options for both beginners and experienced skiers.
Outdoor and Nature Attractions
Constitution Park & Arboretum
Constitution Park & Arboretum is a wonderful park with Asian influences, featuring various plants and picturesque landscapes. This park has a playground, two tennis courts, and well as an outdoor basketball court.
Check rates and availability for beachfront hotels here: Deerfield Beach Hotels
The Arboretum, the "Tree Zoo," covers roughly nine acres of land. You will find over 200 exotic trees from five continents around the world along a 1/2 mile walking nature trail.
Boardwalk
Boardwalk! Don't you love boardwalks? This is one of the best to explore.
The Boardwalk is a popular mile-long walkway along the beach. You will find by bikers, walkers, and rollerblades and others out enjoying a day along the shore.
Deerfield Beach's boardwalk enables visitors to stroll along the beach without getting sand in their shoes.
The boardwalk's location also provides access to various beachside shops and restaurants. Then enjoy a picnic on one of the shady spots in the grass.
Arts and Culture
This beach town also offers various arts and culture experiences for visitors to enjoy. This section highlights the Deerfield Beach Artwalk and other related activities that will enrich your visit to this beautiful Floridian city.
Check rates and availability for beachfront hotels here: Deerfield Beach Hotels
Deerfield Beach Artwalk
One popular arts and culture event is the Deerfield Beach Artwalk. This is a monthly gathering on the first Friday of every month.
Wonderful event that showcases local artists and their work through art exhibitions, live music, and interactive art installations. Visitors can stroll through the Artwalk, chat with artists, and appreciate the various artwork.
Art galleries, local businesses, and restaurants participate in the Artwalk also. Street performances and food vendors add to the lively atmosphere of the Deerfield Beach Artwalk. Be sure to stop if you are in this beach town the 1st Friday of the month.
Other Art and Culture Experiences
In addition to the Artwalk, Deerfield Beach has more to offer those interested in arts and culture.
The Deerfield Beach Historical Society provides visitors with a glimpse into the city's history through its exhibitions, lectures, and special events.
Check rates and availability for beachfront hotels here: Deerfield Beach Hotels
For theater enthusiasts, local performing arts centers and theaters regularly host plays, musicals, and concerts featuring local talent and touring productions.
Art classes and workshops in various disciplines, including painting, pottery, and photography, are available at local studios and community centers.
Dining and Shopping
Deerfield Beach Dining Options
Deerfield Beach has many fantastic restaurants, bars, shops and more. Everything from burgers to upscale seafood and steak restaurants.
Check rates and availability for beachfront hotels here: Deerfield Beach Hotels
Several restaurants and bars also available oceanfront, so you can enjoy dinner with a water view.
Deerfield Beach Shopping Spots
Shopping? Yes Deerfield Beach has great shopping. Whether you're looking for souvenirs or last-minute beach essentials, you can find it here.
Festivals and Events
One thing I absolutely love about South Florida are the festivals and beach events. Deerfield Beach has many you will want to enjoy.
Below are a few for you to enjoy in Deerfield Beach:
Annual Deerfield Beach Festival of the Arts
One of the most popular events in Deerfield Beach is the Annual Deerfield Beach Festival of the Arts. Artists from near and far come together to showcase their work, making for an incredible artistic experience.
Deerfield Beach Food & Music Festivals
Deerfield Beach is home to a variety of food and music festivals. Music fans will especially enjoy the Beach Country Music Festival.
Check rates and availability for beachfront hotels here: Deerfield Beach Hotels
Deerfield Beach a must-visit destination especially when you are in the southeastern part of the state. So many fun things to do and experience, it will quickly become one of your favorite vacation destinations. It is already one of mine.
Upcoming Trip?
I like to use Booking for booking not only my hotels, but my tickets and rental cars as well. Makes life so much easier with only having to log into one location for my information.
Be sure to grab my travel tips to save you time and money. You'll also be entered into the weekly drawings.
Register here: Get 100 Travel Tips EVERY traveler should know PLUS entered into the weekly drawing.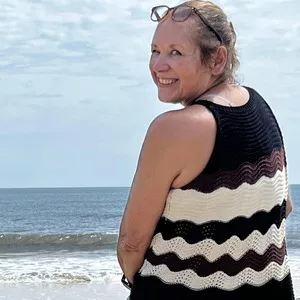 About Denise
Denise Sanger lives a life split between her love for fitness and her passion for travel particularly to the BEACH. Denise also has a love of marketing and lives in beautiful Suwannee County, Florida. You can find out more about Denise here: About Denise