Back To School Wellness Tips
This article may contain affiliate links. Whenever you buy something through one of these links, I may earn a small commission without any cost to you. I really appreciate it as it supports this site and my family. Thank you!
It's that time of year! Back to school wellness tips.
If you are like me, you are probably thinking to yourself where did summer go? Where did this year get to for that matter? Kids are or will be shortly back in school. It's almost Labor Day! Eight months gone in the blink of an eye.
What happens when kids go back to school?  Colds, stomach bugs and almost any type of crud your kids can get, they will get.  How can you protect your family especially in the beginning of the school year? By being prepared.

The stress that may cause illness in adults may also cause illness in your children – especially in the beginning of the school year. New teacher, classroom and the end to unscheduled days can be stressful to kids especially younger children. The following back to school wellness tips will get your family off to a great year:
Sleep. By far the best thing you can do to help your kids have a successful school year is to set AND adhere to a regular bedtime. Yes it may be difficult in the beginning of the year but stand your ground. After all you are the parent. Count back eight to ten hours (depending on the age of your children – younger kids need more sleep) from when your child needs to wake up. That is the bedtime you need to set. If your child needs to be up for school at 7 a.m. he/she needs to be in bed no later 11 p.m for eight hours rest. Even better, shoot for 10 hours rest and get them in bed by 9 p.m.
Plan for healthy breakfasts, lunches and snacks. If your school provides lunch, that is one meal you will not need to worry about. Focus on starting the day with a healthy breakfast and pack healthy snacks. A few ideas for healthy snacks include fruit, vegetables with dip, yogurt, cheese and nuts. Buy in bulk and pack for the week. This way you only need to grab a snack and toss it in your child's backpack.
Plan activities. We all know how important it is for our families to stay active. Take some time to sit with your child/children to see what activities interest them. Not all kids want to be basketball players or take ballet lessons. And that is perfectly fine. Imagine how boring our world would be if all our kids wanted to do the same activities. Encourage your child's uniqueness and interests by enrolling them in after school activities they will enjoy and look forward to attending.
Plan downtime. We all know it is important to have our kids moving and involved in different activities such as sports, dance, or theater. Equally important is to set aside time for your children to do nothing. As you need a few minutes to relax after a busy work day, your kids also need time to relax after a busy school day or week. Allow your kids to have time to simply sit and relax.
Create a homework routine. As children get older and advance through school, their homework becomes more involved and time-consuming. Create a routine and designate a spot where your child/children will complete their homework. If you pick up your children right after school, a light snack before sitting down to homework will help signal the transition to homework time. However if you do not pick up your children until after work, your kids may have already completed their homework. It is still equally important to have a routine. Again maybe sit down together and review the homework that your child has completed before dinner.
These five things may sound simple – and they actually are – but having them in place creates a calm environment for your kids AND you. Wishing your family a successful school year. Have a great week!
Thank you for reading this post. Don't forget to subscribe! This way you never miss an update, travel deals, discounts and more!! Subscribe to the right------>
To your health,
Denise
Upcoming Trip?
I like to use Booking for booking not only my hotels, but my tickets and rental cars as well. Makes life so much easier with only having to log into one location for my information.
Be sure to grab my travel tips to save you time and money. You'll also be entered into the weekly drawings.
Register here: Get 100 Travel Tips EVERY traveler should know PLUS entered into the weekly drawing.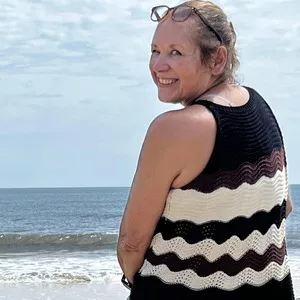 About Denise
Denise Sanger lives a life split between her love for fitness and her passion for travel particularly to the BEACH. Denise also has a love of marketing and lives in beautiful Suwannee County, Florida. You can find out more about Denise here: About Denise