3 tips to be healthier this week.
This article may contain affiliate links. Whenever you buy something through one of these links, I may earn a small commission without any cost to you. I really appreciate it as it supports this site and my family. Thank you!
Many people struggle with living a healthy lifestyle.  We all know how easy it is to go off track with the options we have for fast food, technology that keeps us glued to our chair and increased stress in our lives that won't let us sleep at night. But did you know there are three simple things you can do that will have you healthier  next week?   There are.
We often make the easiest things so complicated to the point where we don't want to do anything at all. Admit it. How many times have you thought to yourself, I'm going to eat healthier this week. You then sit down and research how to eat healthy or healthy recipes.  The more you look, the more there is. Next thing you know you're on information overload.




I'll tell you what I tell my kids when they are feeling under the weather and decide to enter their symptoms into Google. Walk away from the internet and don't listen to Doctor Google.  Doctor Google will have you thinking you're dying when all you have is a simple cold.
Here are three simple tips to help you be healthier this week:
Get enough sleep.  Many of us, me included, walk around sleep deprived.  We try to cram so much crap into a day never allowing our bodies the time it needs to recover.  For most people, eight hours sleep each night is what we need and often the number one recommendation for living healthier.
Eat more produce.  That's right.  Eat more vegetables and fruits each day. Eating plenty of fruits and vegetables may reduce the risk of many diseases including heart disease and high blood pressure. They are also low in calories so you can eat plenty. We should strive to eat a minimum of six to eight servings of fruits and vegetables daily. To make sure I eat enough produce, the first thing I eat at each meal is a fruit or vegetable.
Exercise.  Because many of us live a sedentary lifestyle we MUST find ways to include exercise in our days.  Most recommendations are to exercise 30 to 60 minutes three to five times per week.  How? Take the dog for a walk or try a new fitness class. Most fitness classes range from 30 to 60 minutes.  You can have fun AND tick exercise off your list at the same time.
This week, think to yourself 1-2-3 and you may find yourself feeling a bit better next week.  Have a wonderful week!
Thank you for reading this post. Don't forget to subscribe! This way you never miss an update, travel deals, discounts and more!! Subscribe to the right------>
To your health,
Denise
p.s. If you want to lose weight, the best AND simplest way to do that is with the same program I follow.  After YEARS of fighting to lose weight, it's now coming off and most importantly? STAYING OFF.
Would you like to find out how you too can lose weight AND even better? KEEP IT OFF. Simply fill out the form below and I will forward the program info to you. I'm so grateful for the day I found this program. You will be too.
Upcoming Trip?
I like to use Booking for booking not only my hotels, but my tickets and rental cars as well. Makes life so much easier with only having to log into one location for my information.
Be sure to grab my travel tips to save you time and money. You'll also be entered into the weekly drawings.
Register here: Get 100 Travel Tips EVERY traveler should know PLUS entered into the weekly drawing.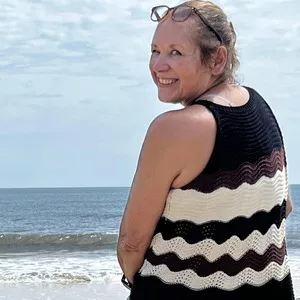 About Denise
Denise Sanger lives a life split between her love for fitness and her passion for travel particularly to the BEACH. Denise also has a love of marketing and lives in beautiful Suwannee County, Florida. You can find out more about Denise here: About Denise