Discover The Best Things To Do In Williston Florida
This article may contain affiliate links. Whenever you buy something through one of these links, I may earn a small commission without any cost to you. I really appreciate it as it supports this site and my family. Thank you!
Williston, Florida is a small town located in Levy County, known for its scenic landscapes and outdoor activities. It is one of my favorite back road towns to visit.
One of the best things to do in this area is to enjoy the crystal clear water of Florida's springs and I have visited several.
Devil's Den Spring, a natural underground spring that is perfect for swimming and snorkeling is one of the most popular things to do.
Visitors can also explore the nearby Blue Grotto, a unique underwater cave system that is a popular spot for scuba diving. 
Thank you for reading this post. Don't forget to subscribe! This way you never miss an update, travel deals, discounts and more!! Subscribe to the right------>
For those who prefer to stay on land, the town offers several hiking trails and parks, including the Lower Suwannee National Wildlife Refuge and the Cedar Key Scrub State Reserve.
From hiking and fishing to shopping and dining, there is something for everyone in this charming town.
In addition to its outdoor activities, Williston also offers a variety of shopping and dining options. Visitors can browse the town's antique shops and boutiques, or sample some of the local cuisine at one of the many restaurants and cafés.
Whether you're looking for a relaxing getaway or an action-packed adventure, you will find it in one of the nicest small towns in Florida.
Below is everything you need to know for your trip and at the end is additional information to help you plan your trip.
Where is Williston, Florida?
Williston is a small city located in Levy County, Florida, United States. It is a short drive of roughly 20 miles southwest of Gainesville and the University of Florida, and about 120 miles north of Tampa.
The city is easily accessible from major highways such as Interstate 75 and US Highway 27.
Williston is a part of the North Central Florida region, which is known for its beautiful natural scenery and outdoor recreational activities.
The city is surrounded by several state parks, forests, and wildlife preserves, making it an ideal destination for nature lovers.
The city has a population of around 2,800 people, and it covers an area of 5.4 square miles. Williston has a warm and humid climate, with hot summers and mild winters.
What Is Williston Known For?
Williston, Florida is a small town located in Levy County, known for its rich history and beautiful natural surroundings. The town is situated in the heart of Florida's horse country, and is home to several world-renowned equestrian facilities.
In addition to its equestrian roots, Williston is known for its abundance of outdoor recreational activities. The town is surrounded by state parks, forests, and natural springs, making it a popular destination for hiking, kayaking, and camping enthusiasts.
One of the town's most famous attractions is the Devil's Den Prehistoric Spring, a unique underwater cave system that is home to a variety of prehistoric fossils and artifacts.
Take a guided tour of the cave, or go snorkeling or scuba diving to explore the crystal-clear waters.
Williston is also known for its friendly, small-town atmosphere. The town hosts several community events throughout the year, including the annual Peanut Festival, which celebrates the town's history as a major peanut producer.
Visitors can also enjoy local cuisine at one of the town's many restaurants, or shop for unique gifts and souvenirs at one of the local boutiques or antique shops.
Fun Things to Do in Williston Florida
Cave Diving
Williston is known for its extensive cave diving opportunities in the Sunshine State. The area is home to many underwater caves and tunnels that are perfect for diving. The caves including those below are home to a variety of marine life, including fish, turtles, and other aquatic creatures.
Blue Grotto
Blue Grotto and Blue Grotto Diver Resort is a popular diving destination in Williston. The crystal-clear water is perfect for diving, and you can explore the underwater caves and tunnels. The grotto is open to divers of all levels, from beginners to advanced divers.
This is a freshwater dive and located on the spring side of a sinkhole. There are several areas to explore as well as dive viewing platforms making it easy to get in and out of the water. A tank refill station is nearby.
Inside the resorts, you will find pavilions with picnic tables making it easy to spend the day at this dive site. Resident divers and instructors as well as a training center on site if you want to learn how to scuba dive. Large groups need to plan and register ahead.
If you are diving on your own, be sure you have a dive buddy with you at all times. Cap off your dive trip with a stop in the gift shop for t-shirts and souvenirs or to replace a damaged or missing flipper or mask.
Blue Grotto is nearby Devil's Den Spring below as well as Troy Springs, Manatee Springs and Ginnie Springs. Nearby Branford is a popular cave divers destination if that is what you'd like to do.
Devil's Den Spring
The first time I saw Devil's Den Spring, my jaw literally dropped. This is a natural wonder located in Williston that you must visit when in the area.
The water is crystal clear, and you can see the ancient rock formations that surround the spring. The spring is open for swimming, snorkeling, and diving. There is a viewing platform at the bottom of stone steps that takes you into the spring. Really something to see.
There is no open swimming here, but you can snorkel or dive. They also offer educational programs as well as camping for tents or RV's as well as a few cabins. You must preregister to snorkel or dive.
Cedar Lakes Woods, Koi Ponds, and Ancient Rock Formations
Cedar Lakes Woods is located right next door to Devil's Den making it an easy stop on your vacation. It is a beautiful botanical garden that features garden displays, KOI ponds, waterfalls, and ancient rock formations.
To see this botanical garden today, it is hard to imagine it was an abandoned lime rock quarry. There are a few old mining remnants on site.
As you enjoy walking along the walls of the gardens and concrete walkways, watch for the resident animals including birds of prey, owls, doves, numerous songbirds, butterflies, turtles, frogs, and other wildlife. The walls of the garden themselves are also works of art.
The lush landscapes and gardens make this is a great place to relax and enjoy the natural beauty of Williston.
There is even a 100-pound blue catfish that lives among the waterfalls and ducks named Big Ben. Definitely one of the best places to put on your Williston road trip.  
Two Tails Elephant Ranch
Two Tails Ranch is a unique experience where you can enjoy learning about and interacting with Asian and African elephants. The ranch offers elephant rides, as well as opportunities to feed and bathe the elephants.
It was founded in 1984 by owner Patricia Zerbini and Theodore H. Svertesky. Today, one of the awesome things that happened is that Ms. Zerbini operates an educational program for professional and private sectors to learn about these exotic animals.
They operate on donations and do not receive any government funding. Host special events and more at this excellent location for elephants in Florida.
Kirby Family Farm
Kirby Family Farm is a non-profit, working farm that offers tours and activities for visitors. The farm is home to a variety of animals, including cows, pigs, and horses.
Visitors can also take a ride on the farm's vintage train. This unique feature was lovingly restored by volunteers. This farm helps kids living in poverty not only locally, but throughout Florida.
Grande Liberté Farm
If you love horses, Grande Liberté Farm is a must-visit for you. This horse farm not only offers trail rides and lessons but Sylvia Zerbini is a 9th generation circus performer that offers equestrian ballet or art.
The farm is home to a variety of horses, including quarter horses, thoroughbreds, and Arabians. When they perform, no equipment is used. Call to verify performance days and times.
Central Florida Peanut Festival and Williston Peanuts Factory Outlet Store
Peanuts anyone? The Central Florida Peanut Festival is an annual event held in October that celebrates the peanut industry in Williston.
The festival features food, music, and entertainment. You can also visit the Williston Peanuts Factory Outlet Store to purchase fresh peanuts and other peanut products.
University of Florida Fossil Beds
Located in Williston is UF's 3A Fossil Bed, an abandoned and flooded limestone quarry which dates back 250,000-126,000 years ago. Roughly 900 fossils have been recovered from this fossil bed.
You can view the recovered fossils at the Florida Museum of Natural History in Gainesville. .
Where to stay in Williston Florida
Williston is not a large town. There are a few options for overnight stays and lodging providers including Two Hawk Hammock which s located right next to Devil's Den.
Also, nearby for those that like to camp are a few tent campgrounds and well as Williston Crossings RV resort. Links are below.
Upcoming Trip?
I like to use Booking for booking not only my hotels, but my tickets and rental cars as well. Makes life so much easier with only having to log into one location for my information.
Be sure to grab my travel tips to save you time and money. You'll also be entered into the weekly drawings.
Register here: Get 100 Travel Tips EVERY traveler should know PLUS entered into the weekly drawing.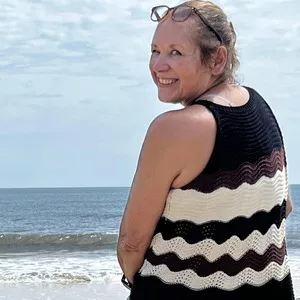 About Denise
Denise Sanger lives a life split between her love for fitness and her passion for travel particularly to the BEACH. Denise also has a love of marketing and lives in beautiful Suwannee County, Florida. You can find out more about Denise here: About Denise