Fantastic Places To Stay In Sanibel Island Florida: current Status
This article may contain affiliate links. Whenever you buy something through one of these links, I may earn a small commission without any cost to you. I really appreciate it as it supports this site and my family. Thank you!
As of this update, 2/2023, the island is NOT ready for tourists. Please see below.
Absolutely LOVE Sanibel Island and sister island Captiva Island. Unfortunately, both of these islands took a direct hit from Hurricane Ian last year. The many former, fantastic places to stay in Sanibel Island Florida are currently rebuilding.
I had pushed this article back for at least a year. But so many of you have reached out for information and updates, I did go ahead and get an update.
The island has reopened to visitors. However, I personally do not think this is the time to visit. Let the island recover and rebuild.
In the future, please contact your preferred host for accommodation options before booking online.
Thank you for reading this post. Don't forget to subscribe! This way you never miss an update, travel deals, discounts and more!! Subscribe to the right------>
Many of the best hotels, including the luxury hotels and resorts as well as a variety of accommodations normally available are simple not options at this time. Especially the waterfront places.
In addition, many of the residents that live on these islands year round are still struggling. Yes, tourist dollars help the small business including the hotels, resorts and restaurants, but please be sensitive.
You can check this site for updates and for information on how to help here: F.IS.H. of SanCap
I will update as additional information is provided to me. If you are interested in visiting this area, please bookmark this page for updates.
How To Get To Sanibel Island
Located in the Gulf of Mexico, the nearest airport to Sanibel Island is the Southwest Florida International Airport.
Driving? I-75 from the north or south. From Orlando, it would be I-4 West to I-75.
Things To Do On Sanibel Island
Sanibel Island is definitely one of my favorite destinations and I have stayed on the island many times. It is one of the top places in the Sunshine State for seashells.
Not only a great place for a family vacation but also a romantic getaway. Of course, the beach is number one, but there are other fun things to do.
Again as I mentioned above, please be sensitive to the circumstances and check before going.
Below are current updates as of this writing.
Butterfly Garden
Visit the Sanibel-Captiva Conservation Foundation In Florida when you are in this area. Over four miles of nature trails, an observation tower that overlooks the Sanibel River, tropical botanical garden, as well as the Sanibel-Captiva Conservation Foundation Butterfly House where you can learn about the life cycle of butterflies.
Bailey-Matthews National Shell Museum
Learn about the marine animals that call Sanibel Island home as well as checking out the shell guide, so you are sure about the seashells you pick up on the shore. Lectures, beach walks and more.
Sanibel Lighthouse and Lighthouse Beach Park
Yes it is still standing. This island lighthouse is over 130 years old and was missing a leg but reports the leg has been found, but it is broken. I have reports that as of this writing, the grounds are open, but you cannot go inside the lighthouse.
Lighthouse Beach Park offers a beautiful view of the lighthouse.
Darling National Wildlife Refuge
The refuge is part of the largest undeveloped mangrove ecosystem in the United States. It continues to rebuild from the hurricane. For updates as to what is open or closed, please visit their website.
Bowman's Beach
Bowman's Beach is a beach combers paradise but when I checked, it is still closed. Check before visiting this beautiful white-sand beach.
Sanibel Historical Museum
Currently, closed. Please check for updates before visiting this museum and historical buildings. There is a link on their site for how to help. You can check it here: Hurricane Ian Recovery
Fantastic Places to Stay In Sanibel Island Florida
Again, please check directly for current status. Yes, tourism supports this island but each resort, hotel or restaurant are at different stages of recover and many Sanibel Island hotels remain closed.
There are some fantastic places to stay in Sanibel Island Florida when day to day life is normal. But not at this time.
There are some great options on Captiva Island as well as a few on Fort Myers Beach. Again, I caution against visiting this area at all right now.
This area is on my list to visit, however, I have not determined the best time to visit. As one who lived through one hurricane recovery, it is not black and white as to the best time to go or even whether you should visit or not.
You will get different answers. My opinion? Do not go at this time.
Sanibel Inn
I will come back to update on this beautiful inn that sits directly on the Gulf of Mexico. Sanibel Inn is temporarily closed. When open, this beautiful place offers a variety of guestrooms, suites and two-bedroom condos.
Great for families. According to TripAdvisor it is closed until October 2023. Check for updates here: Sanibel Inn
Casa Ybel Resort
This beautiful beachfront resort is also temporarily closed. When open, beautiful outdoor pool and private beach. Check for updates: Casa Ybel Resort
Sundial Beach Resort & Spa
Sanibel Island Beach Resort is also temporarily closed. Their website advises they are working to rebuild their beloved resort.
This resort is the one that reports having "miles of shell-strewn beaches." It is a great option for families when open for vacation rentals for guest rooms with a full kitchen, dining area, and living room.
Website shows recreational activities and resort amenities include tennis courts, pickleball courts, heated pool swimming pool, spa, sea school, kids club, marketplace & more.
A daily resort fee includes kayaks, paddleboards, bikes for the miles of bike paths on the island, beach chairs & umbrellas, beach volleyball, tennis & pickleball equipment, fitness center and free Wi-Fi. Check for updates: Tripadvisor Sundial Beach Resort & Spa
West Wind Inn
West Wind Island Resort is showing open on one site but according to their Facebook page, they remain closed. They refer you to visit Tween Waters Island Resort & Spa on Captiva Island.
This resort offers historic 1-, 2- and 3-bedroom seaside cottages, suites, studios and guest hotel rooms. A unique tropical island destination on a barrier island with pristine beaches. Get more information here: Tween Waters Island Resort & Spa
Sanibel Moorings
Sanibel Moorings is where the botanical gardens are located. Located on Gulf Drive, this option is also closed until roughly 10/2023.
When open according to their website, they offer 1, 2 & 3 bedroom beachfront fully furnished units with a fully equipped kitchen, and condominium suite rentals for daily, weekly & monthly vacations.
2 heated swimming pools, 2 tennis courts, wireless internet, easy access boat dockage, canoeing and kayaking, DVD and bicycle rentals and more.
A few others I want to mention with current status:
Shalimar Cottages: Cottages and motel temporarily closed.
Seaside Inn: Love the private beach here. Temporarily closed.
Seahorse Cottages: Adult only. Temporarily closed.
Sunset Beach Inn: Temporarily closed but announcing a newly reimagined Sanibel hotel.
Vacation Rental Homes
There are vacation rental homes showing available, however, I want to caution you from booking unless you talk to the owners. Many of these homes are being used for contractors on the island for the rebuilding process. You can get additional information: Sanibel Vacation Rental Homes
And again, please, please be sensitive to the many on these islands as they recover from this devastating storm. I recommend this article for magical places to visit now: Magical Places To Visit in Florida
Upcoming Trip?
I like to use Booking for booking not only my hotels, but my tickets and rental cars as well. Makes life so much easier with only having to log into one location for my information.
Be sure to grab my travel tips to save you time and money. You'll also be entered into the weekly drawings.
Register here: Get 100 Travel Tips EVERY traveler should know PLUS entered into the weekly drawing.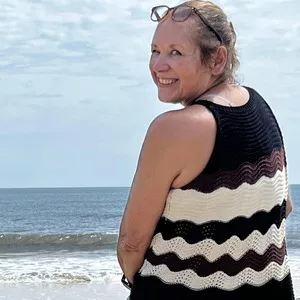 About Denise
Denise Sanger lives a life split between her love for fitness and her passion for travel particularly to the BEACH. Denise also has a love of marketing and lives in beautiful Suwannee County, Florida. You can find out more about Denise here: About Denise