Escape To Paradise: Experience Best Key West Vacations For Couples
This article may contain affiliate links. Whenever you buy something through one of these links, I may earn a small commission without any cost to you. I really appreciate it as it supports this site and my family. Thank you!
Imagine you and your honey bunny, seeking a picturesque getaway full of romance, adventure, and unforgettable memories. Where to go? My top pick? Below are the best Key West vacations for couples.
One of my favorite cities to get away and a great place for a romantic vacation. The Florida Keys literally feels like Heaven on Earth. Matter of fact, I will be on this beautiful island again later this year.
​My first visit as with our young family when we first moved to South Florida. After that, my husband and I as well as friends have returned over and over to enjoy not only Key West but all the Florida Keys.
Key West is an enchanting island city is known for its laid-back atmosphere, vibrant culture, and stunning sunsets – the perfect ingredients for a dream couples' vacation.
Thank you for reading this post. Don't forget to subscribe! This way you never miss an update, travel deals, discounts and more!! Subscribe to the right------>
As you explore the colorful streets of Key West, you'll find an abundance of activities and attractions tailored for couples.
From relaxing on the sun-kissed beaches to embarking on thrilling water sports, there's no shortage of excitement. After a day of adventure, unwind with a sunset cruise or a moonlit stroll through lush gardens, before enjoying a delicious meal at one of the island's renowned restaurants.
Your Key West vacation offers a variety of romantic accommodations, ranging from cozy bed and breakfasts to luxurious resorts, ensuring that you and your partner experience the ultimate in relaxation and comfort.
So pack your bags, and get ready to embark on the romantic escape of a lifetime. At the bottom of this article, I have included helpful links for planning the Best Key West Vacations For Couples.
Why You Should Experience Best Key West Vacations For Couples To Reconnect
Picture yourself and your honey walking hand in hand on a beautiful sandy beach, as the sun sets with brilliant shades of orange and pink. This is what awaits you in Key West, a dream destination for couples seeking a romantic getaway.
The quaint and charming atmosphere of this small island city is truly magical. As you stroll down Duval Street, you'll be surrounded by cozy shops, galleries, and cafés, perfect for leisurely exploring together.
You can also rent bicycles and ride along the picturesque streets lined with historic conch houses, immersing yourselves in the island's unique architecture and vibrant colors.
In addition to sightseeing, the crystal-clear waters surrounding Key West offer a wealth of attractions for couples looking to indulge in exciting aquatic adventures.
With options such as snorkeling and diving at the stunning coral reef of the Florida Keys National Marine Sanctuary or after taking a ferry to the Dry Tortugas, you're bound to create unforgettable memories with your loved one.
A trip to Key West is never complete without savoring its culinary delights! You'll find delicious seafood, rich in flavor and local character, as well as a fantastic variety of choices for fine dining and casual eateries.
Share a scrumptious slice of key lime pie with your partner, knowing that the simple pleasure of enjoying local, authentic taste is part of your romantic vacation.
For relaxation and rejuvenation, pamper yourselves in one of Key West's upscale spas. Indulge in a couple's massage, or unwind in a luxurious salt bath, all while reconnecting with your loved one amidst the serene ambience.
Many hotels and resorts have spas a short walk from the guest rooms. Can you already feel the romance blossoming in the air?
Key West has everything a couple could wish for – long walks on sun-kissed beaches, adventures in stunning turquoise waters, and intimate moments shared under the palm trees. Make your romantic vacation truly magical in the bewitching charm of Key West!
Where is Key West
Key West is a picturesque island at the southernmost point of Florida, located just 90 miles north of Cuba. Known for its vibrant nightlife, stunning white sandy beaches, and historic sites, Key West is a perfect vacation destination for couples
How to Get to Key West
Reaching Key West is an adventure in itself. You can opt for a road trip, fly into one of the nearby airports, or even take a ferry from nearby locations. Each mode of transportation offers a unique perspective of the Florida Keys and makes for a memorable journey.
Closest Airports
There are a few airports you can choose from when planning your trip:
Key West International Airport (EYW): It is the closest airport, located just a few miles from downtown Key West. Flights are available from several major cities in the United States.
Miami International Airport (MIA): A more extensive range of flights is available at Miami International Airport, which is about 150 miles from Key West. From there, you can rent a car or hop on a shuttle service to reach your destination.
Fort Lauderdale-Hollywood International Airport (FLL): This airport is approximately 190 miles from Key West and offers another option for travelers. You can rent a car or use a shuttle service to travel to Key West.
Overseas Highway
One of the most scenic drives in the United States is the Overseas Highway, which connects mainland Florida to Key West.
If you are flying into Miami or Fort Lauderdale, I absolutely recommend you rent a car and embark on a 113-mile journey across the famous Highway US 1, which features 42 bridges that link the Florida Keys.
Take in stunning vistas, sparkling turquoise waters, and unique flora and fauna as you traverse this spectacular drive.
As you travel south on your scenic drive, you will hit both the 3 mile bridge and the 7 mile bridge. The Gulf of Mexico on one side and the Atlantic Ocean on the other.
While traveling, stop and take advantage of the numerous attractions along the way, like the Dolphin Research Center, Bahia Honda State Park, and Pennekamp.
Don't forget to stop in some of the quaint towns and sample the delicious seafood or visit the local art galleries. There's never a dull moment on your way to Key West.
What Key West is Known For
Conch Republic
Welcome to the Conch Republic! Laid-back Key West officially declared itself a separate nation in 1982 as a tongue-in-cheek protest against a U.S. Border Patrol checkpoint. Today, you and your loved one can embrace the laid-back island lifestyle and unique culture this lovely place offers.
Key Lime Pie
Indulge your sweet tooth with a slice of iconic Key Lime Pie. Made from key limes unique to the Keys, you'll savor this tangy and sweet dessert while enjoying your romantic getaway.
Southernmost Point
Snap a photo together at the Southernmost Point buoy, an iconic Key West landmark. This colorful concrete buoy marks the southernmost point in the contiguous United States and a must-visit spot for couples.
Hemingway House
Immerse yourself in the world of famous author Ernest Hemingway. As a couple, you can tour the historic Hemingway House, wander through lush gardens, and learn about the writer's life and work. Get more info here: Hemingway House
Hemingway Cats
A visit to the Hemingway House is incomplete without admiring the famous Hemingway cats. These six-toed, friendly felines are descended from a cat given to Hemingway by a ship captain. You'll love their unique charm!
Dry Tortugas
Explore the remote and breathtaking Dry Tortugas National Park, located 70 miles west of Key West. Reachable by ferry or seaplane, you'll both enjoy the pristine beaches, snorkeling, and the massive historic Fort Jefferson. Get ferry and tour information here: Dry Tortugas National Park
Roosters
Embrace the island's vibrant energy as you encounter free-roaming roosters while strolling through the streets of Key West. These charming birds are a symbol of the freedom and spirit that epitomizes your romantic getaway.
Key West Vacations For Couples Must See in Key West
Smathers Beach
Start your couple's vacation at Smathers Beach, one of Key West's most popular beaches. Sink your toes into the soft, white sand, and enjoy a refreshing swim in the turquoise waters. You can also partake in water sports, such as kayaking, paddleboarding, or jet-skiing.
Duval Street
Next, stroll down the famous Duval Street. Lined with vibrant bars, charming restaurants, and enchanting art galleries, it's the perfect place to experience the heartbeat of Key West. Try the local cuisine, dance the night away, or simply people-watch while enjoying a drink.
Historic District
Don't miss the Historic District, a delightful area rich in stories and architecture. Walk hand in hand through the narrow, atmospheric streets as you admire grand Victorian mansions and colorful conch houses. Be sure to visit the Ernest Hemingway Home & Museum and the Harry S. Truman Little White House.
Dry Tortugas
Embark on an adventure to Dry Tortugas National Park. Accessible only by boat or seaplane, this remote island group holds the impressive Fort Jefferson. Delight in a guided tour or explore the area independently. Don't forget to bring your snorkeling gear for an unforgettable underwater experience.
Mallory Square
As the sun sets, head to Mallory Square for the sunset celebration. Every evening, this lively location hosts a festival-like atmosphere with food vendors, artisans, and musicians. Join the fun as you watch the gorgeous sun paint the sky a myriad of colors.
Street Performers
Witness the talents of Key West's street performers while you enjoy happy hour at one of the outdoor bars. From skilled fire jugglers to captivating musicians, their captivating acts will leave you entertained. These engaging performances occur throughout the day, so keep an eye out for impromptu shows as you explore.
Southernmost Point
Finally, take a selfie at the famous Southernmost Point buoy, symbolizing the southernmost point in the continental United States. It's the perfect way to remember your Key West getaway, capturing memories that will last a lifetime.
Key West Sunsets
One of the most romantic things to do while in Key West is to watch the spectacular sunsets. The natural beauty of the sun dipping into the water at the end of the day is something you will remember the rest of your life.
Things To Do Key West Vacations For Couples
Snorkeling
Grab your partner and embark on a memorable snorkeling adventure in the crystal-clear waters of Key West! The abundant marine life, including colorful reef fish and fascinating coral formations, will leave you both in awe.
Don't worry if you're first-timers; you can take a guided tour, or rent snorkeling gear from local providers. You'll have an unforgettable experience exploring the underwater world together! Get tour information here: Key West Snorkeling
Scuba Diving
If you're both certified divers, why not take advantage of Key West's incredible dive sites? Dive into the deep blue to discover stunning coral reefs, fascinating shipwrecks, and diverse marine life.
You can even opt for a romantic dive at night to witness the mesmerizing bioluminescent marine life. Several local dive operators offer packages and excursions tailored for couples, so don't miss this opportunity to strengthen your bond underwater! More Info Here: Scuba Diving Key West
Biking
You and your partner will love exploring Key West on two wheels. Rent bicycles and ride along the picturesque streets, lined with historic buildings, lush gardens, and vibrant local art.
Stop by the iconic Southernmost Point buoy for a perfect photo op and pedal your way to the scenic waterfront of Fort Zachary Taylor State Park. Biking is a fun and eco-friendly way to experience the charm of Key West together.
Duval Crawl
For couples who enjoy a good bar-hopping adventure, the famous Duval Crawl is a must-do while in Key West! This legendary strip of bars and pubs is where you can taste some delicious Hemingway-inspired cocktails, meet the friendly locals, and even catch live music performances.
As you stroll along Duval Street, treat yourselves to some local cuisine at the numerous restaurants and cafés, making your night out truly memorable.
Nightlife
Key West's vibrant nightlife offers endless opportunities for couples to have a fantastic night out. With options ranging from lively dance clubs to cozy wine bars, you and your significant other will find the perfect spot to enjoy yourselves.
Don't miss the breathtaking sunset celebration at Mallory Square, where street performers, artists, and food vendors come together to create a magical atmosphere. Your Key West vacation will truly be unforgettable, with adventure and romance waiting around every corner.
Romantic Restaurants
When planning your Key West vacation for couples, you'll want to explore the variety of romantic restaurants that the island has to offer. Dine al fresco under the stars or in a cozy, intimate setting – the choice is yours.
Latitudes is a must-visit as you dine on Sunset Key, a private island accessible by a short boat ride. This upscale spot offers breathtaking sunset views, exceptional service, and a tantalizing menu featuring local seafood and international flavors. Make sure to reserve a table on the beach for the ultimate romantic experience.
For a more laid-back atmosphere, head to Blue Heaven. This casual, open-air eatery features a charming garden setting, complete with roaming chickens. Indulge in delicious Caribbean-influenced cuisine, like their famous lobster-stuffed avocado or key lime pie. Don't be surprised if you're serenaded by live music as you enjoy your meal.
Another excellent choice is Café Sole. This hidden gem offers an intimate and artistic atmosphere, showcasing local artwork on its walls. Savor French and Mediterranean-inspired dishes, such as their mouthwatering hog snapper in a tropical mango sauce. Pair your meal with a selection from their extensive wine list, and you're in for a memorable dining experience.
Lastly, consider visiting A&B Lobster House for a timeless dining experience. Located in the historic seaport, this classic steak and seafood restaurant boasts waterfront views and polished service. Choose from the freshest seafood, mouthwatering steaks, and succulent lobster dishes that will leave you savoring every bite.
As you delve into Key West's romantic restaurants during your vacation, you'll undoubtedly create lasting memories. The island's diverse culinary scene offers something for every couple's taste. Bon appétit!
Romantic Hotels and Resorts Key West Vacations For Couples
Most hotels have all the latest amenities and updates including flat-screen tvs, free parking, free wi-fi, on-site restaurant, fitness center and more.
More upscale resorts and the best hotels also may include a private cabana with a lounge chair for you both, private beach to enjoy, private hot tub steps from your room or cottage, heated pool to enjoy during the cooler months, concierge service, access to water sports including jet skis and snorkeling gear.
Below are my top picks:
Sunset Key Cottages offer an exclusive island retreat. You and your partner will love the luxurious cottages, surrounded by lush landscaping and offering incredible views of the Gulf of Mexico. Enjoy a romantic dinner at the resort's restaurant, Latitudes, as you watch the sunset over the clear blue water.
At Santa Maria Suites Resort, you'll find spacious suites with a blend of contemporary decor and comfort. Unwind with a dip in one of the two heated saltwater pools, or take a short stroll to Higgs Beach. Indulge in complimentary wine and fresh fruit throughout the day, perfect for relaxing with your partner.
The Reach Key West, Curio Collection by Hilton is steps away from Smathers Beach. This beautiful resort offers cozy rooms, private balconies, and a stunning outdoor pool. Don't forget to experience the exhilarating activities nearby, such as couples' parasailing and sunset sailing cruises.
Ocean Key Resort & Spa is ideally located at the famous Zero Duval Street. You can enjoy stunning ocean views from your private balcony and unwind together at the on-site spa, SpaTerre. With a romantic tiki bar and the highly-rated Hot Tin Roof restaurant, your evenings will be filled with love and tropical ambiance.
​Southernmost Beach Resort. Located in Old Town Key West, this is a favorite of mine. And it's so romantic! Depending on which package you book, you may find a bottle of wine waiting for you in your room. Perfectly located within walking distance to many shops and more. Be sure to enjoy a meal at the Southernmost Beach Cafe located on the property.
Casa Marina. As of the witing, this beautiful hotel is undergoing remodeling and updating. I did not want to leave it off the list though as it should reopen between September 2023 – December 2023.
During your stay, immerse yourself in the charm of Key West by exploring the local attractions. Take a sunset sail with your partner, enjoy a leisurely bike ride through the historic sites, or simply stroll hand in hand along the serene shoreline. Your unforgettable Key West vacation awaits!
Helpful Articles For Planning Your Best Key West Vacations For Couples:
Upcoming Trip?
I like to use Booking for booking not only my hotels, but my tickets and rental cars as well. Makes life so much easier with only having to log into one location for my information.
Be sure to grab my travel tips to save you time and money. You'll also be entered into the weekly drawings.
Register here: Get 100 Travel Tips EVERY traveler should know PLUS entered into the weekly drawing.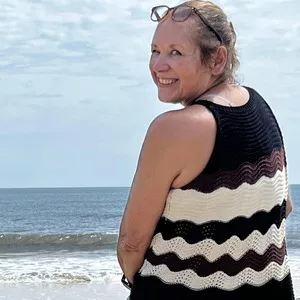 About Denise
Denise Sanger lives a life split between her love for fitness and her passion for travel particularly to the BEACH. Denise also has a love of marketing and lives in beautiful Suwannee County, Florida. You can find out more about Denise here: About Denise