The Ultimate Guide to Finding the Best Party Beaches In Miami 
This article may contain affiliate links. Whenever you buy something through one of these links, I may earn a small commission without any cost to you. I really appreciate it as it supports this site and my family. Thank you!
Folks always ask me about the best places to go in South Florida, specifically the best party beaches in Miami. I thought to myself that information should be easy to find online. Well, it's not.
When I did a quick search, the best spots for party beaches online are actually nowhere near Miami. You will see Daytona Beach and Cocoa Beach on the Atlantic Ocean side of the Sunshine State.
Then on the Gulf of Mexico side, St. Pete Beach, Sanibel Island, Fort Myers Beach and Panama City Beach show up in your search. These are some of the best beaches in Florida but not even within an hour of downtown Miami.
I am also not including West Palm Beach or Palm Beach County. I do not consider two hours driving time to be reasonable if you plan on partying all night long. My opinion.
Thank you for reading this post. Don't forget to subscribe! This way you never miss an update, travel deals, discounts and more!! Subscribe to the right------>
So get ready to have the best time in Miami and plan your next weekend getaway. I lived in South Florida for over 11 years and this ultimate guide is here to help you find Miami's best party beaches.
This list will include all of South Florida's beautiful beaches, but really nothing can be the Miami nightlife.
Keep in mind, however, depending on when you visit, it may be a very crowded as spring breakers or hip hop royalty could be on the party scene. This area is where you will find the most famous nightclubs in Florida.
Also, please keep in mind that in today's environment, restaurants, bars and nightclubs are experiencing difficult times and may not be open. If service is slow, remember to be patient and kind.
Best party Beaches In Miami: South Beach
Of course South Beach. South Beach is probably the most well known as well as one of the most popular beaches in Miami. Especially for those who love to party.
This beach has everything a night owl can ask for and the closest one to the entertainment district. At this beach you will find plenty of bars, the best clubs, live music venues, and a dance club or two that stay open all night long.
It's also home to some of the most beautiful white sand beaches and turquoise waters in the city, so you can expect lots of people dancing, swimming and playing beach games until dawn. Ocean Drive is the main road through this area and a hot spot day or night.
Looking for pool parties? You will find those at Open Bar & Rooftop Pool Party or Hyde Beach.
Want to dance? You will find a nice dance floor at popular spot Mango's Tropical Café.
Another option is Liv Nightclub but check to be sure you are dressed properly before heading that way as there is a dress code. This club space is popular with celebrities, athletes and other VIPs.
Even more upscale for those that prefer luxury travel? Choose Baia Beach Club where you can rent a cabana ($5,000+) and enjoy bottle service while relaxing in the sun.
Another upscale destination is Nikki Beach Miami. This great spot knows what they are doing as they are the first and original luxury beach club.
Dress code is upscale beach chic and there is no cover charge. You will want to reserve in advance as this is one of the most popular clubs in the area for good reason.
North Miami Beach
Next up, let's take a look at North Miami Beach. A more chilled out version of South Beach but just as exciting, this is the perfect place for those looking for a relaxed nightlife experience.
This area of South Florida is more laid back and relaxed than South Beach. A great place to take a break during the day before partying your heart out in the evening at South Beach.
From beach bars to delicious restaurants, there is something for everyone here. Even better, the North Miami Beach accommodation options are affordable and comfortable, providing you with your ideal home away from home.
Believe it or not, it is roughly a 45-minute drive from South Beach to North Miami Beach. The best way to get between the two, if you are partying, is by hiring a car service or booking a party bus.
If you are not going between the two locations at night, there are buses and other public transportation if you are comfortable choosing those options.
But at night, definitely choose an option above. One minute you're in a great area of Miami; the next you are not.
Key Biscayne
Key Biscayne is also one of my favorites. Bill Baggs Cape Florida State Park located on Key Biscayne is beautiful.
This beach provides quieter options while still providing plenty of fun. Take a romantic stroll along its boardwalk or check out the many family friendly activities and events like kite flying competitions or beach barbecue.
With its stunning natural landscape, including mangroves and coral reefs, this beach is sure to provide a good time for all. As far as nightlife, your options are more limited than when you are closer to downtown Miami.
A really cool and probably the best place to go would be the Wet Lab. Located at 4600 Rickenbacker Causeway where you can enjoy beautiful sunsets at probably one of the most reasonably prices bars in the area.
Often college students from Rosenstiel School of Marine, Atmospheric, and Earth Science are behind the bar. Pick their brains and find out the best diving or snorkeling spots in the area.
Best Party Beaches In Miami: Crandon Park Beach
Also on Key Biscayne is Crandon Park Beach on Biscayne Bay. This beautiful beach is roughly two miles long and includes gorgeous sand, calm waters, a popular sandbar, a waterfront promenade and concession stands.
Crandon Park Beach boasts an array of water sports rentals and beachside eateries. Enjoy crashing waves from the comfort of lounge chairs set up in the sand.
Visitors can play volleyball, rent paddle boards, kayaks, and jet skis; or take a relaxing stroll along the walking path. After sunset, hit up one of the many bars located nearby such as Tumbao Bar and Lounge, Rum Bar or other nightclubs with great party vibes.
Tip: Don't look down your nose at dive bars. Sometimes that is where you will find the best music and excellent service near your favorite beach area.
Hollywood Beach And Fort Lauderdale
Let's start off with one of the best-loved beaches in South Florida. Hollywood Beach.
It is definitely my favorite because it is the perfect spot located between Miami and Fort Lauderdale with palm trees, warm waters, an amazing beach and so many things to do.
The gleaming sand, rolling waves, and vibrant atmosphere make it a good place for fun in the sun and under the stars.
During the day, enjoy the beach with clear waters. Or rent a 4-person bike for the boardwalk, browse the frequent festivals and other special events on this beach.
Lunch or dinner? There are plenty of options at beach restaurants and bars steps away from the sand.
For your evening entertainment, you'll surely find something that suits your style in the numerous bars and nightclubs close to shore.
Downtown Hollywood is where the magic happens, but there are great options closer to the beach as well.
Fort Lauderdale Beach is roughly 40 minutes away by car. Nightlife is amazing in Fort Lauderdale.
This is a popular tourist destination as well. Party like a rock star at Club Euro Night Club near the Museum of Science & Science in Fort Lauderdale or at Sunset Club in Hollywood. Two of the most popular destinations in this area.
This part of the United States is a great place one of the best places to take a beach vacation. It is also an ideal destination for a bachelorette or bachelor party, couple getaway, girl's trip and more.
Plan that Miami getaway and go. Be sure you are ready to have the best time of your life. Enjoy!
Upcoming Trip?
I like to use Booking for booking not only my hotels, but my tickets and rental cars as well. Makes life so much easier with only having to log into one location for my information.
Be sure to grab my travel tips to save you time and money. You'll also be entered into the weekly drawings.
Register here: Get 100 Travel Tips EVERY traveler should know PLUS entered into the weekly drawing.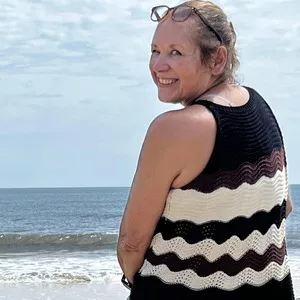 About Denise
Denise Sanger lives a life split between her love for fitness and her passion for travel particularly to the BEACH. Denise also has a love of marketing and lives in beautiful Suwannee County, Florida. You can find out more about Denise here: About Denise