The Ultimate Guide To Anna Maria Island Florida
This article may contain affiliate links. Whenver you buy something through one of these links, I may earn a small commission without any cost to you. Thank you!
Where to go and what to do on Anna Maria Island
Anna Maria Island is a beautiful and unique destination located off the coast of Florida. With its white sandy beaches, crystal clear waters, and stunning sunsets, it's no wonder why so many people flock to this island each year
But there's more to Anna Maria Island than just its beautiful beaches. Anna Maria Island is a stunning barrier island located on the west coast of Florida.
The city of Anna Maria is full of charm and offers its visitors plenty to do. This island in the Gulf of Mexico is renowned for its white-sand beaches and crystal-clear waters.
Miles of shoreline to explore along with plenty of activities to enjoy and boutiques and restaurants to art galleries and nightlife to enjoy in the evenings.
Where is Anna Maria Island?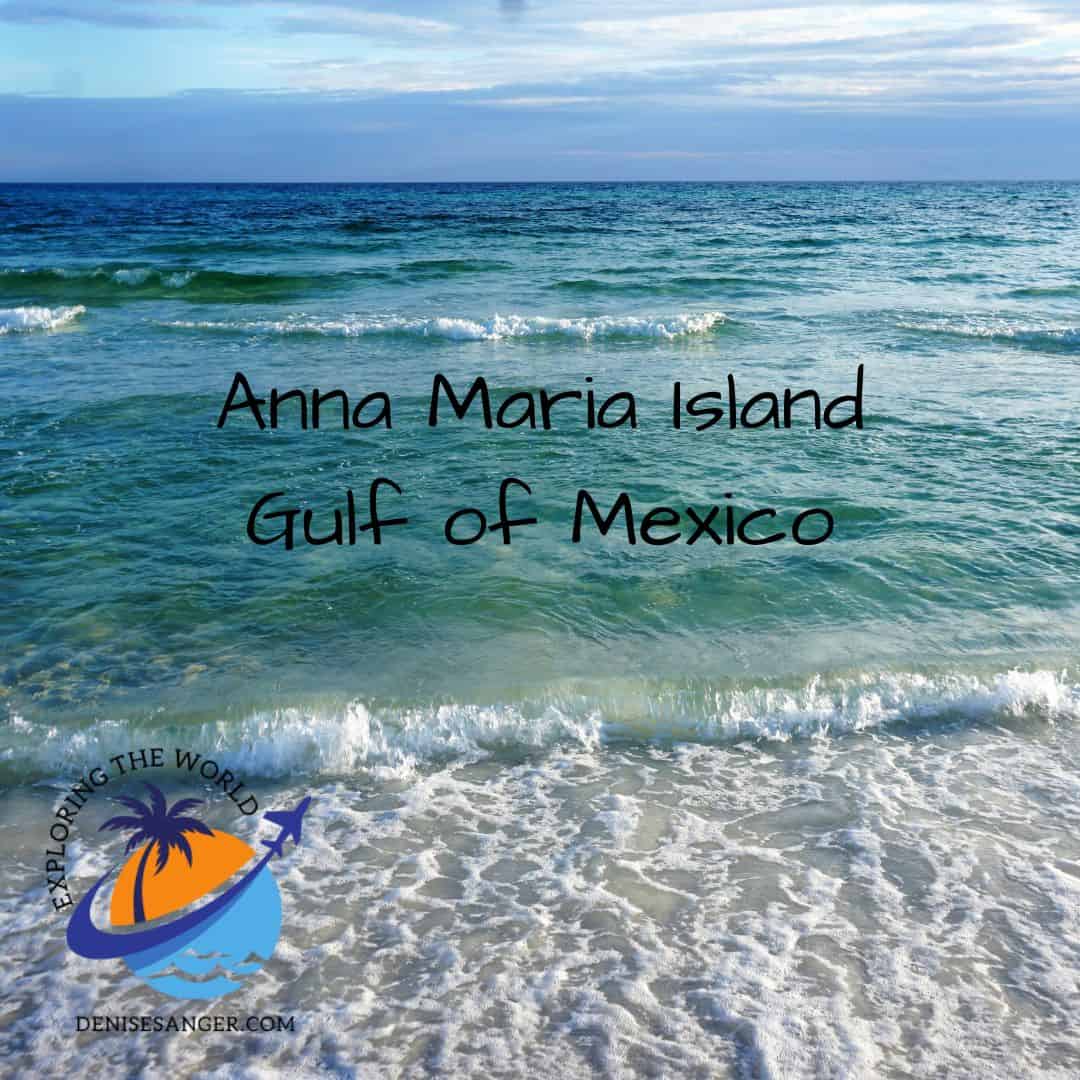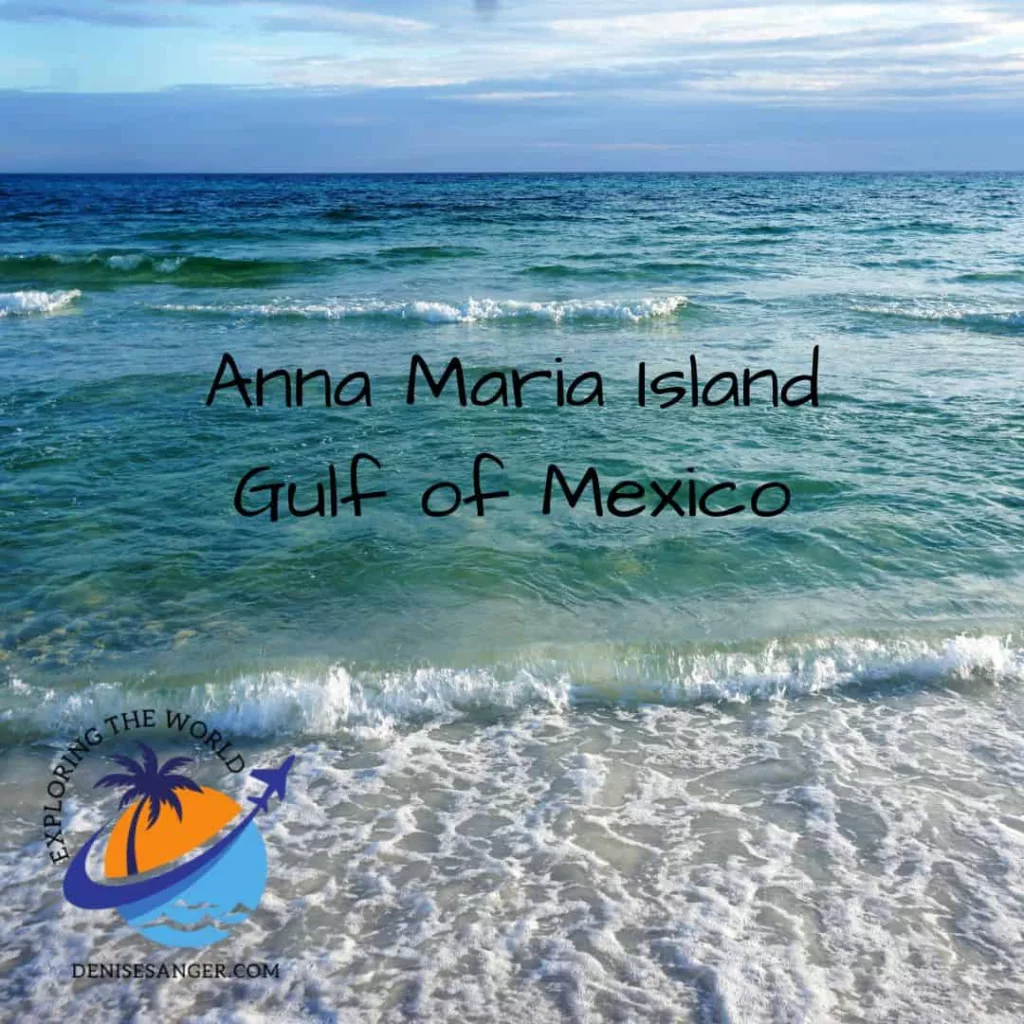 Anna Maria Island lies off the Gulf Coast between Tampa Bay and Sarasota Bay with Bradenton Beach at its north end and Holmes Beach in the center.
Getting to Anna Maria Island is easy and convenient. The island can be accessed by car, bus or plane with the closest airports located in Tampa and Sarasota.
Anna Maria Island is conveniently located near two of Florida's major airports, Tampa St. Petersburg International Airport (TPA) and Sarasota-Bradenton International Airport (SRQ).
Both airports offer direct flights to many domestic and international destinations with TPA offering more extensive options.
For those visiting the center of the sunshine state, the island is a bit over 2 hours from Orlando International Airport.
From these airports, visitors can access Anna Maria Island via rental car, taxi or shuttle services.
There are also some local airports located on the Island such as Manatee County Airport (MCF) and Arthur Dunn Airpark (X39). These airports offer flights for smaller planes and private aircraft only.
TIP: Once you arrive at the island, you can take advantage of the free trolley service that operates daily between various stops throughout the island including beaches, shopping centers, restaurants and more.
Exploring this beautiful island
One gorgeous island that is seven miles long with an average width of just over 500 feet across. There are some areas that are much narrower than others creating unique coves. These coves are perfect for exploring by boat, kayak or paddle board.
The entire island has been designated as a wildlife refuge due to its abundance of native species including sea turtles, manatees, dolphins, osprey birds and bald eagles among other creatures who call Anna Maria home year round. The perfect place for nature lovers.
Top Destinations To Visit
Are you ready to explore this island with its waving palm trees and old Florida vibes? Let's dig in!
Beaches!
That's right. This island has some of the best beaches in the city of Bradenton Beach as well as the Bradenton area.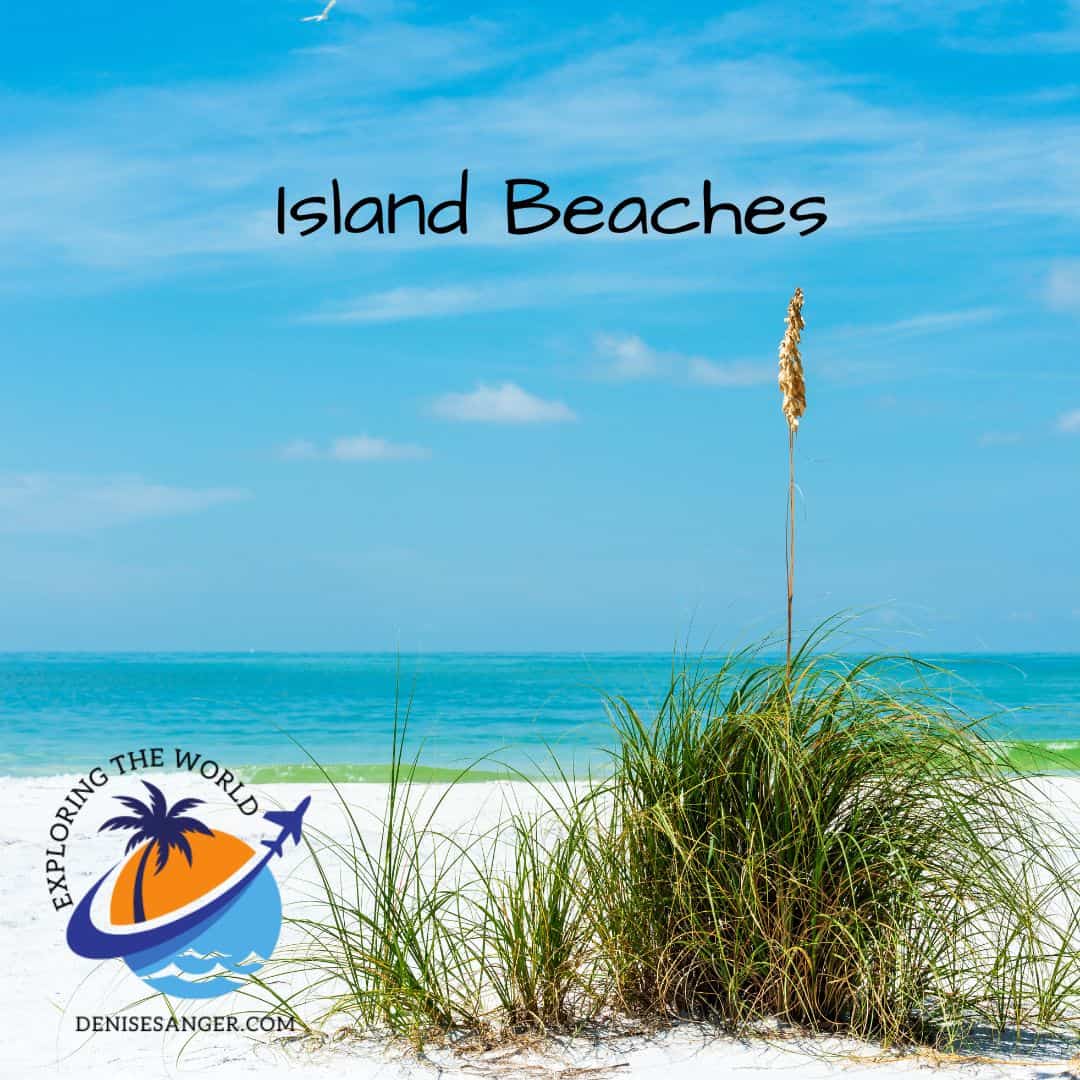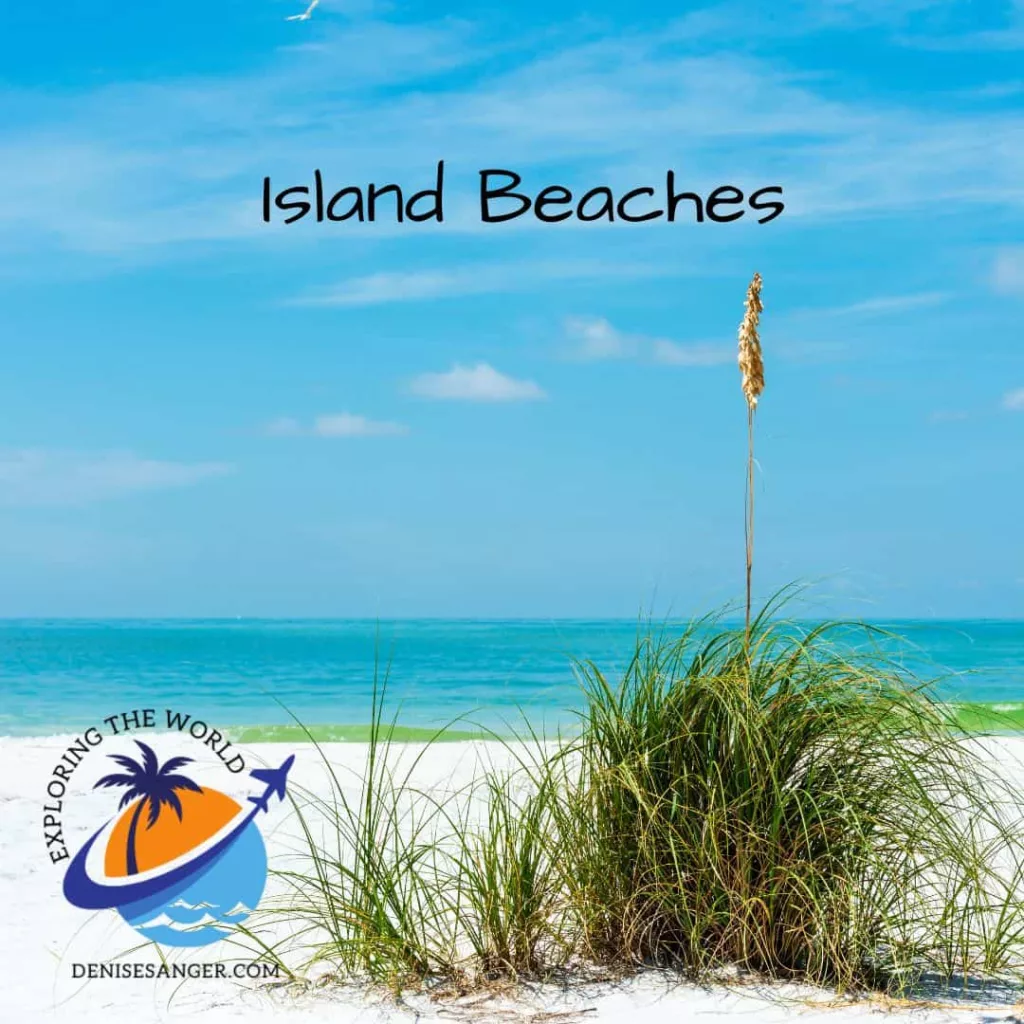 Coquina Beach
This popular beach and is a great place for visitors to Anna Maria Island to begin. The beach is known for its white sand, crystal clear waters, and marine life including bottlenose dolphins.
Visitors can take a walk out to the Coquina Beach Jetty and fish or enjoy relaxing on the beach and watching the waves hit the shore. You will find this beach on Gulf Drive.
Bean Point.
Bean Point Beach is the place for anyone looking for a quiet and peaceful experience. This beach offers stunning views of the blue water of the Gulf of Mexico. Enjoy the pristine beaches, clear waters, and picturesque sunsets.
Bean Point Beach is also home to some unique wildlife such as loggerhead turtles which can often be spotted in their natural habitats near the shoreline. This beach is on the northern end of the island.
Cortez Beach
This beach is also sometimes called 3 Piers Beach. Absolutely beautiful and a good place for those that prefer to be away from the crowds. Also located on Gulf Drive and wonderful for a romantic getaway.
Manatee Public Beach
Manatee Public Beach is located in Holmes Beach also on Gulf Drive. This is a popular spot on the island with fun things to do both on and off the beach.
One of the public beaches in the area with restrooms, gift shop, wheelchairs, volleyball courts, picnic tables and more. Perfect escape to white sands during the warm summer months.
Longboat Key
One more beach I do want to mention is Beer Can Island at Longboat Key. This island is in the Gulf and got its name from past partiers who left their beer cans on the island.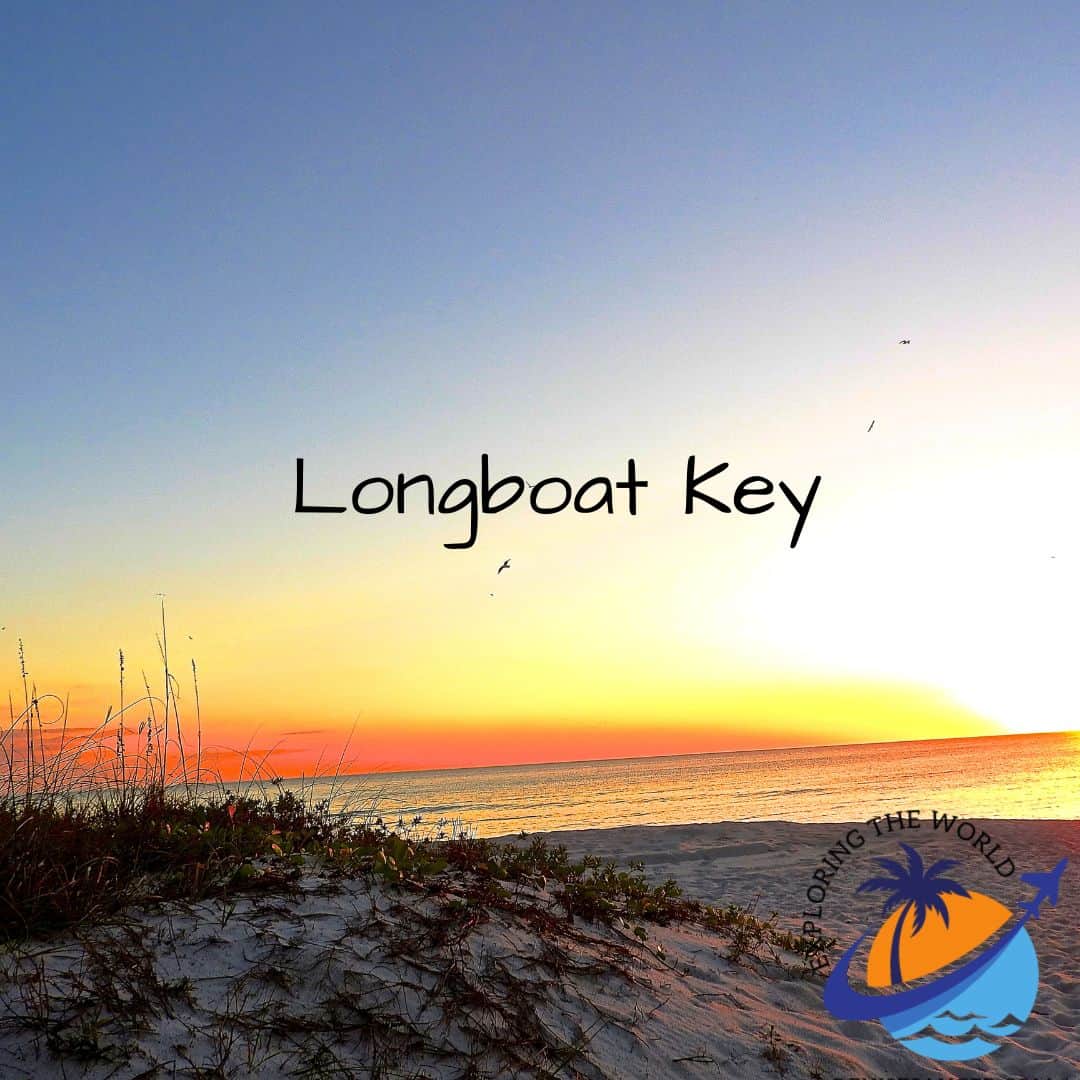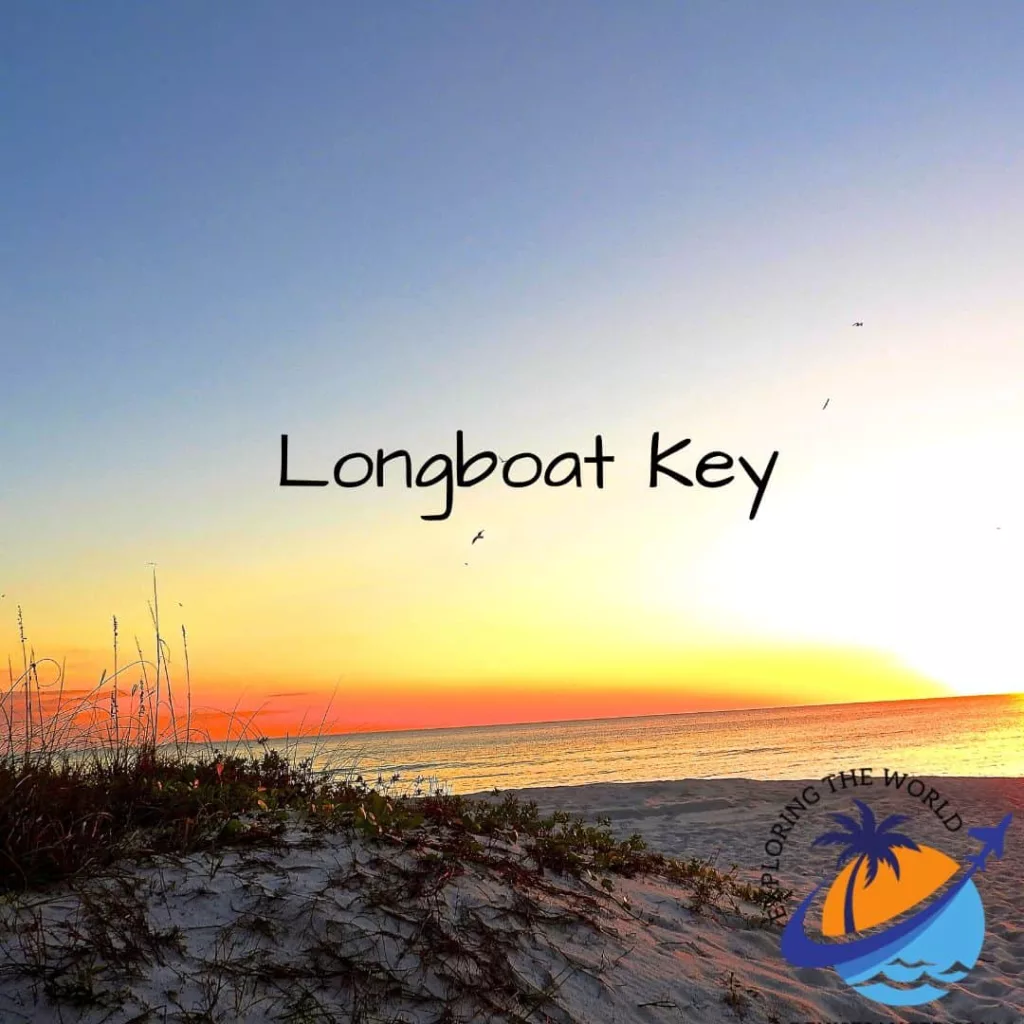 The best way to get to the island is to park at Coquina Beach (see above), you can walk across the bridge that connects Longboat Key to Anna Maria Island. One of the best things about this island is the scenery.
Take photos, relax, hike and more. Remember to pack out anything you bring on the island.
Other Favorite Things To Do
Historic Bridge Street has a little bit of everything for everyone. Restaurants, live music, ice cream, and shopping. This is also where you will find Anna Maria Oyster Bar.
Rod & Reel Pier is also located near the Historic Bridge Street. Look for the rustic hand-painted sign.
Anna Maria City Pier is over on S. Bay Boulevard and was built in the early 1900s. That's right. This pier is over 100 years old. Perfect place to see the Skyway Bridge and views of Tampa Bay.
Where to eat on Anna Maria Island
There are several fantastic options especially if you are looking to get away from boring chain restaurants. Check out:
City Pier Restaurant & Grill. Located on the Anna Maria Island Pier.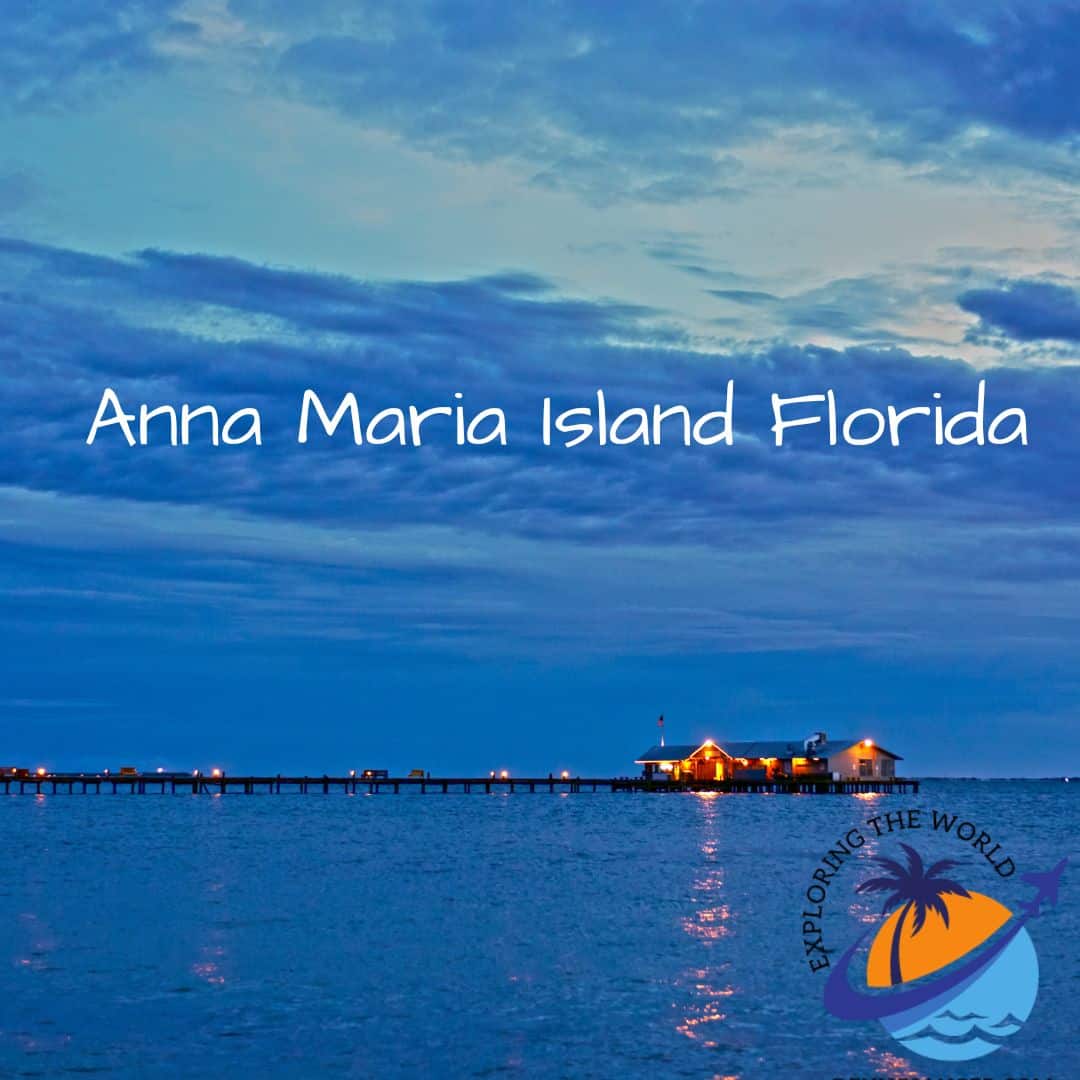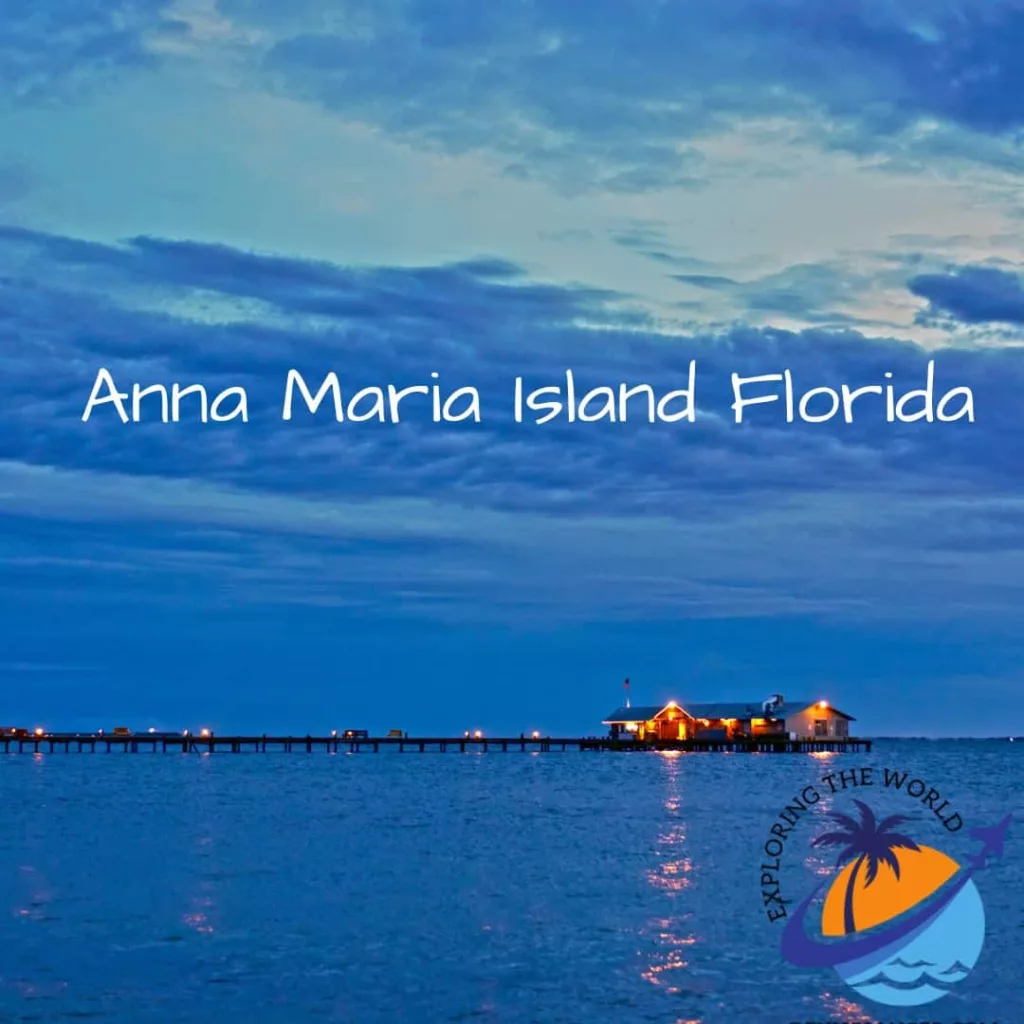 Also be sure to stop at Anna Maria Island Beach Cafe right on the sand as well as Hurricane Hanks for those that prefer a less fussy meal. Great for the whole family.
Where to stay on Anna Maria Island Florida?
You have several options for accommodations on the island. If you have never been on the island, I recommend you check with one of the local rental companies for more information.
You know I prefer to stay in a home, so I book here: Anna Maria Island Rentals
You can also book at several Anna Maria Island hotels including several beach resorts. Get more info on the best rated options here: Anna Maria Island Hotels
What are you waiting for? This island is a hop, skip and a jump from Tampa International Airport, with average temps of 84 degrees in the summer on the sparkling Gulf of Mexico. Book your vacay getaway to this popular tourist destination today.
Upcoming Trip?
I like to use TripAdvisor for booking not only my hotels, but my tickets and rental cars as well. Makes life so much easier with only having to log into one location for my information.
Be sure to grab my travel tips to save you time and money. You'll also be entered into the weekly drawings.
Register here: Get 100 Travel Tips EVERY traveler should know PLUS entered into the weekly drawing.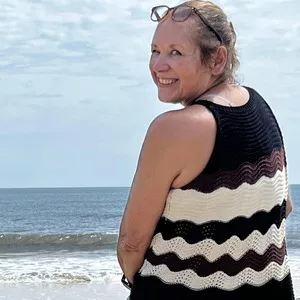 About Denise
Denise Sanger lives a life split between her love for fitness and her passion for travel particularly to the BEACH. Denise also has a love of marketing and lives in beautiful Suwannee County, Florida. You can find out more about Denise here: About Denise