Florida Weekend Getaways: Top Destinations for a Quick Escape
This article may contain affiliate links. Whenever you buy something through one of these links, I may earn a small commission without any cost to you. I really appreciate it as it supports this site and my family. Thank you!
Many people choose to explore the many Florida weekend getaways and fun things to do. The Sunshine State is known for its beautiful beaches, warm weather, and sunny skies.
But there is so much more to see and do. It's no wonder that many people choose to explore the state and the many Florida weekend getaway options.
Whether you're a local or a tourist, there are plenty of weekend getaways in Florida that are sure to provide a fun and relaxing experience.
From the bustling city of Miami to the quaint town of St. Augustine to Panama City Beach on the Florida Panhandle. Country or city. Beach or springs. There's something for everyone in Florida.
Thank you for reading this post. Don't forget to subscribe! This way you never miss an update, travel deals, discounts and more!! Subscribe to the right------>
If you're looking for a beach getaway, head to the Gulf Coast or the Atlantic Coast for miles of sandy shores and crystal-clear waters. If you're more interested in history and culture, check out the state's many museums, art galleries, and historic sites.
No matter what your interests are, a weekend getaway in Florida is the perfect way to unwind and recharge.
So pack your bags, grab your sunscreen, and get ready to explore all that the Sunshine State has to offer.
Below are fun weekend trips throughout the state and at the end of this article, I will also include links to different areas of the state to help you plan your mini vacay.
Florida Beach Weekend Getaways
Of course, you probably knew I would start with the beaches. Florida is known for its stunning beaches, and there's no better way to spend a weekend than by soaking up the sun.
The warm waters of the Gulf of Mexico or the Atlantic Ocean just beg you to play in the waves. Here are some of the best beach getaways in Florida:
Clearwater Beach: This beach is located on the Gulf of Mexico and boasts crystal-clear waters and white sand. It's a popular spot for families and offers plenty of water activities, including fishing, parasailing, snorkeling and dolphin watching tours.
South Beach: Do you love the nightlight? Miami, Miami Beach, South Beach is a great pick for you for a getaway. Miami is known for its vibrant nightlife, art deco architecture, as well as its stunning beaches.
It's a popular spot for celebrities and offers plenty of opportunities to people watch if that's what you like to do.
Siesta Key: This barrier island beach is located near Sarasota and is known for its soft, white sand and clear waters. It's also a great spot for families and those that enjoy water sports. You will find plenty of activities, including kayaking, fishing, and snorkeling.
Daytona Beach: This beach is located on the Atlantic Ocean and is known for its wide, hard-packed sand that's perfect for driving on. Before you do, be sure you have a 4 WD vehicle. I've seen plenty of folks stuck on the beach. Daytona Beach is a popular spot for racing enthusiasts.
St. Pete Beach: Located on the Gulf of Mexico, St. Pete Beach is known for its soft, white sand and warm waters. Very easy to get to as the nearest airport is Tampa/St. Pete roughly 30 minutes away. It's a great spot for families and the area has many fun attractions to keep you busy.
Whether you're looking for a lively beach with plenty of activities or a quiet spot to relax and soak up the sun, Florida has something for everyone. So pack your sunscreen, grab your towel, and head to one of these amazing beach getaways for the perfect weekend escape.
Florida Weekend Getaways In The City
Prefer the city? Got you covered there too. Yes Florida is known for its beautiful beaches, but the Sunshine State also has some amazing cities perfect for a weekend getaway.
These are a few of the best city escapes in Florida:
Miami
Miami is a vibrant city that has something for everyone. With its beautiful beaches, trendy restaurants, and exciting nightlife, Miami is the perfect destination for a weekend getaway.
There is literally something for everyone in this city on the Southeast coast that also doesn't sleep. Visit the Art Deco District in South Beach, take a stroll through Little Havana, or check out the Wynwood Walls, an outdoor museum of street art.
Tampa
Tampa is a great destination for a weekend getaway, especially if you're a sports fan.
Football? Catch a Tampa Bay Buccaneers football game. Hockey? How about a Tampa Bay Lightning hockey game.
If you're looking for something more low-key, take a stroll through the Tampa Riverwalk or visit the Tampa Museum of Art.
St. Augustine
St. Augustine is the oldest city in the United States, and it's full of history and charm. This is one of the coolest cities in Florida to explore.
Take a tour of the Castillo de San Marcos, a 17th-century fortress, or visit the Lightner Museum, which is housed in a beautiful historic building.
Traveling in the fall? Ramp up Halloween with a ghost tour. They are a blast.
St. Augustine also has some amazing restaurants and shops, making it the perfect destination for a relaxing weekend getaway.
Nature Retreats
Next on our Florida Weekend Getaway list is the beautiful outdoors and fun things to do. Kayaking, camping, biking, hiking and so much more waits for you in Florida.
Florida is home to some of the most beautiful natural landscapes in the country. From the Everglades National Park to Biscayne National Park then over to the Gulf of Mexico. And don't forget the many beautiful crystal clear springs throughout the state.
Here are some of the best Florida weekend getaways in the great outdoors.
Everglades National Park
Everglades National Park is a vast wilderness area that covers more than 1.5 million acres. It is home to a diverse range of wildlife, including alligators, panthers, and manatees.
Visitors can explore the park by hiking, biking, or kayaking. There are also guided tours available for those who want to learn more about the park's history and ecosystem.
Sanibel Island
As of the writing, Sanibel Island is still recovering from a direct hit from Hurricane Ian. I did not want to leave it off the list because it truly is one of the most beautiful spots in Florida.
Sanibel Island is a beautiful barrier island located off the coast of southwest Florida. It is known for its pristine beaches, abundant wildlife, and world-class shelling.
Visitors can explore the island's nature preserves, go birdwatching, or take a kayak tour of the island's mangrove forests. Be sure to check before booking a getaway.
Ocala National Forest
Ocala National Forest is a beautiful wilderness area located in central Florida. It is home to more than 600 natural springs, as well as a variety of wildlife, including black bears and alligators.
Visitors can go hiking, camping, or fishing in the forest's many lakes and streams. Be sure to stop at the springs also located in the forest.
They are Juniper, Alexander, and Silver Glenn. Also take time to stop at nearby Silver Springs State Park.
Osceola National Forest. Located in north central Florida is another beautiful national forest you will want to explore. Roughly 2 hours from Ocala National Forest and doable on a road trip.
Crystal River National Wildlife Refuge
Crystal River National Wildlife Refuge is a beautiful nature reserve located on Florida's Gulf Coast. I have been here many times, and it is truly something I recommend others visit.
It is home to the largest population of manatees in the United States, as well as a variety of other wildlife, including dolphins and sea turtles.
Visitors can take a guided tour of the refuge's waterways and observe these magnificent creatures in their natural habitat. The best time to see these chubby mermaids are in the winter when the river temps drop.
If you visit on a warm day, you may not see the manatees so time your visit if you do. Best bet is winter.
Luxury Weekends
For those looking for a luxurious, romantic getaway, Florida has plenty of options to choose from. A beachfront resort or a secluded villa, you'll find it all here.
One of the most popular luxury destinations in Florida is Miami. Known for its vibrant nightlife, beautiful beaches, and high-end shopping, Miami offers a variety of luxury accommodations.
The Faena Hotel Miami Beach is a top choice for those looking for a truly luxurious experience. With its stunning ocean views, world-class dining, and top-notch amenities, it's no wonder this hotel is a favorite among celebrities and high-profile guests.
Want secluded? Little Palm Island Resort & Spa located on Little Torch Key in the Florida Keys is the perfect choice. A beautiful private island resort that offers guests a chance to escape the hustle and bustle of everyday life.
With its overwater bungalows, private beaches, and personalized services including couples massages, dinners and more, it's no wonder this resort is consistently ranked as one of the best in the world. The only way to get to this resort is by both or plane.
For those looking for a more traditional luxury experience, The Breakers Palm Beach is a must-visit. Take a step back in time at this iconic hotel that has been a staple in Palm Beach for over a century.
Magnificent grand ballrooms, championship golf course, and outstanding service, The Breakers is definitely the ultimate luxury destination.
Family-Friendly Florida Weekend Getaways
Family ready to take a break? Reconnect at one of the following weekend getaways. Choose between a theme park adventure or a day at the beach, there's something for everyone in the Sunshine State.
Orlando
Orlando is known as the theme park capital of the world, and for good reason. If you need to visit with Mickey Mouse, this is the destination for your family.
In addition to Walt Disney World, Universal Studios, and SeaWorld are all located in this area. Families can spend days exploring the different parks and attractions.
But Orlando isn't just about theme parks. Families can take a quick road trip to the Atlantic Coast to visit the Kennedy Space Center, go on an airboat ride in the Everglades, or explore the Orlando Science Center.
Tampa Bay
Tampa Bay is another great destination for families. Busch Gardens is the main attraction here. Roller coasters for the most rabid fanatic.
After all the coaster riding, enjoy the animal exhibits, and live shows.
Fan of dolphins or Willow the dolphin from Dolphin Tales with the prosthetic tail specifically? Stop at the Clearwater Marine Aquarium. Willow has since passed but another rescued dolphin, Hope, continues to inspire those that visit.
Florida Aquarium, the Lowry Park Zoo, or take a pirate-themed cruise on the bay all located nearby. Be sure to stop at the beautiful beaches in the area, like Clearwater Beach and St. Pete Beach.
St. Augustine
If you're looking for a more historical and cultural experience, St. Augustine is a great option. Visit the Castillo de San Marcos National Monument, take a trolley tour of the city, or explore the many shops on St. George Street.
Whichever option you choose, Florida is a great place to visit for a weekend getaway.
From the beautiful beaches, fun theme parks, and wonderful outdoor activities, there is something for everyone to enjoy.
When planning your Florida weekend getaway, be sure to consider your interests and budget. There are plenty of affordable options for accommodations, dining, and activities.
Options include everything from luxurious resorts and hotels to camping in the Everglades or one of the State parks.
Any of the above Florida weekend getaways will create memories for you and your family that will last a lifetime. Happy travels!
Upcoming Trip?
I like to use Booking for booking not only my hotels, but my tickets and rental cars as well. Makes life so much easier with only having to log into one location for my information.
Be sure to grab my travel tips to save you time and money. You'll also be entered into the weekly drawings.
Register here: Get 100 Travel Tips EVERY traveler should know PLUS entered into the weekly drawing.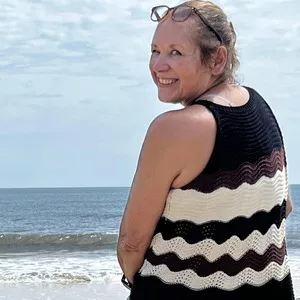 About Denise
Denise Sanger lives a life split between her love for fitness and her passion for travel particularly to the BEACH. Denise also has a love of marketing and lives in beautiful Suwannee County, Florida. You can find out more about Denise here: About Denise