The Best Ruskin Florida Beaches
This article may contain affiliate links. Whenever you buy something through one of these links, I may earn a small commission without any cost to you. I really appreciate it as it supports this site and my family. Thank you!
Best beaches near Ruskin, Florida
Looking for the best Ruskin Florida Beaches? You will find them after meandering down I-75 South heading toward Hillsborough County.
A little town by the name of Ruskin, Florida is located here after you exit at FL-674. Ruskin is a small town found on the banks of the Little Manatee River. 
Nearby towns include nearby Apollo Beach, St. Petersburg, Tampa and the Tampa Bay area. It truly is a beautiful place with many fun activities a short drive away.
History buffs have plenty to explore in Ruskin Florida. The area was part of the chiefdom of the Uzita at the time of the Hernando de Soto expedition in 1539. It was later officially established in 1908.
Thank you for reading this post. Don't forget to subscribe! This way you never miss an update, travel deals, discounts and more!! Subscribe to the right------>
The city of Ruskin is also known for the Ruskin Tomato and Heritage Festival. A big deal for this city with agricultural roots.
Don't let the word agricultural deter you from taking a trip to this city near some of the best Florida beaches in the state. Let's explore the many fun things you can plan during your visit starting with the beautiful beaches.
Beaches near Ruskin Florida
Apollo Beach
Apollo Beach is one of the more well known beaches near Ruskin. There is also an Apollo Beach on Florida's Atlantic Coast which I prefer.
Apollo Beach near Ruskin is a non-swimming beach. At least it was the last visit I made. This beach has clear blue waters and white sand beaches, but it is located next to a power plant.
You may not be able to swim at the Apollo Beach Nature Preserve which is located at 6760 Surfside Boulevard, but there is still plenty to do. Dogs are welcome on this beach.
From shore, you may see glimpses of manatees and dolphins in the bay. Small, quiet beach with restrooms. Be very, very careful even wading in the clear water. There is a drop-off with rapid currents.
Nearby is a manatee viewing area with a 50-foot high observation tower, trails, a boardwalk and butterfly gardens. Check before visiting, however, as last I had been updated it was closed.
Bahia Beach Nature Preserve
Bahia Beach Nature Preserve is a coastal preserve. Located in Hillsborough County, roughly a 4-minute drive from Ruskin. You'll also enjoy free parking.
Unfortunately, this beach is also not recommended for swimming but for a different reason than Apollo Beach. There are often health advisories due to high bacterial levels. Check water quality before entering the water.
Even though you may not be able to swim, this preserve is definitely still a must-visit. Perfect for kids and families, there are plenty of trails to explore in this natural habitat. Watch for wading birds, ducks, bald eagles and shorebirds as you take your hikes.
Cockroach Bay Preserve State Park. Also known as Cockroach Bay Aquatic Preserve
Cockroach Bay Preserve State Park is actually a collection of islands in the southeast region of Tampa Bay. These islands are only accessible by water.
Two paddle trails allow you to meander through the islands and the preserve. These trails Horseshoe Crab and Snook Canoe Trails, may be accessed at the launch located at the west end Cockroach Bay Road. Be sure to check the tide charts.
Enjoy looking for hawks, falcons, and more. The gray kingbird and great crested flycatcher should be easy to find in summer months, but there are also many migratory birds in this preserve at various times of the year.
Little Harbor Beach
Little Harbor Beach is said to be the best public beach on the east side of Tampa Bay. There are some amazing deals on home rentals in this area from VRBO. You can get more information here: Little Harbor Beach VRBO
A short 35-minute drive from Tampa, this beach boasts spectacular sunset views. For those that prefer a more active beach vacation, this is a must-visit destination.
Activities include boating, swimming and fishing but make time for the beautiful white sand beach and clear waters. Deep water boat access plus a nearby fishing pier makes this a destination for anglers.
E. G. Simmons Park
E.G. Simmons Regional Park Beach boasts 258 acres developed land area and waterways plus another 200 acres of swamps, now a reserve as a bird and wildlife sanctuary. This is a wonderful place to see bald eagles and the Roseate spoonbill.
There are 700 feet of beach access with swimming, picnic facilities, two playgrounds, kayak rentals and boat ramp. Also, a very popular campground, there are 103 camping sites available with electricity, water, picnic tables and fire rings.
Definitely a nature lover's paradise. The perfect place for the entire family to enjoy.
Davis Island Beach
Located in a Tampa neighborhood, Davis Islands is made up of two islands. This is the largest public beach in the area.
Although a narrow beach, it is lined with palm trees and connects to the Courtney Campbell Trails. Dog friendly as well, there are plenty of dining options and small local shops nearby.
Bean Point, Anna Maria Island
Venturing a bit farther out, on Anna Maria Island, you will find a few beautiful beaches to visit. The first is Bean Point Beach is located on the northern tip of the island.
One of the prettiest locations in the United States, the main attraction at Bean Point Beach, is the waters of the Gulf meeting the waters of Tampa Bay. Beautiful yes but not recommended for swimming due to strong currents and riptides.
Don't let that stop you from visiting though. White sand and clear blue waters with magnificent scenic views are waiting for you. You will see some of the most incredible sunsets. No buildings to block your view.
Shelling is also a fun activity here. And it's free. Look at low tide for the best shells. Round out your day with bird and wildlife watching on the nature trails.
Coquina Beach, Ana Maria Island
On the other side of the island, you will find Coquina Beach. Old Florida vibes greet you in this beach town as not much has changed in 35+ years.
Quiet and laid back, this beach has a more exclusive feel. And activities! Jet skis, boats, kayaks and canoes are all available for rent.
Little Manatee River State Park
Located in Sun City Center, Little Manatee River State Park, is another must visit for those that like a little adventure. This park is located along the Little Manatee River.
Plenty of sandy shores, Little Manatee River, has been designated an outstanding Florida water. Not really known for swimming, but the other activities more than make up for that.
Choose kayaking, hiking, and more in this little known gem. Picnic areas, restroom facilities and 30 camping sites await your visit.
Other things to do near Ruskin, Florida
After you have visited the nearby beaches, make time to visit a few other venues in the area.
Nearby Bradenton Beach is a food lover's paradise. Bar & Grill, family restaurants and fine dining options are all available. Fun shopping also available nearby.
Ruskin Florida may not be a big city, but it is a short distance from Clearwater Beach, St. Pete Beach, Treasure Island and the city of Tampa. Sarasota Bradenton International Airport is the closest airport roughly 25 minutes from Siesta Key Beach and 45 minutes from Ruskin.
Other fun venues nearby Ruskin include Busch Garden Theme Park also called Busch Gardens Tampa is located nearby in Tampa Bay. So many fun activities await you. The main attraction may be the roller coaster, but you will be sure to enjoy the outdoor pool and Paradise Lagoon at Adventure island.
Tropicana Field, located in St. Petersburg, is a baseball fan's dream stadium. Also known as the Trop, this unique dome stadium has a design not found anywhere else. Business traveler during baseball season? Take a break and catch a Tampa Bay Rays baseball game.
Prefer more options? The Salvador Dali Museum needs to be on your list. This iconic museum is also located in St. Petersburg.
View the beautiful works of Salvador Dali first then take time to explore Tampa Bay's waterfront. Definitely worth any time involved to get to this area.
I like to use TripAdvisor for booking not only my hotels, but my tickets and rental cars as well. Makes life so much easier with only having to log into one location for my information.
Be sure to grab my travel tips to save you time and money. You'll also be entered into the weekly drawings. Register here: Get 100 Travel Tips EVERY traveler should know PLUS entered into the weekly drawing.
Happy travels!
Upcoming Trip?
I like to use Booking for booking not only my hotels, but my tickets and rental cars as well. Makes life so much easier with only having to log into one location for my information.
Be sure to grab my travel tips to save you time and money. You'll also be entered into the weekly drawings.
Register here: Get 100 Travel Tips EVERY traveler should know PLUS entered into the weekly drawing.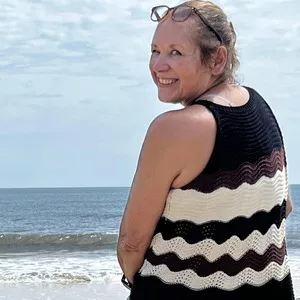 About Denise
Denise Sanger lives a life split between her love for fitness and her passion for travel particularly to the BEACH. Denise also has a love of marketing and lives in beautiful Suwannee County, Florida. You can find out more about Denise here: About Denise