This article may contain affiliate links. Whenever you buy something through one of these links, I may earn a small commission without any cost to you. I really appreciate it as it supports this site and my family. Thank you!
For the first time, I missed an important event in my family. The reason? Covid-19. I wasn't able to fly to DC for my nephew's wedding. Why? Not only was Florida blowing up with the virus (it still is), I didn't feel it was safe to fly.
At this point of the game, this virus has proven to spread as easy as the common cold. If I would have carried something not only with me to the wedding, but on the plane as well, I would never have forgiven myself. Add to that sitting in a cabin full of strangers, shoulder to shoulder, made my hesitate even further for myself and for my family here in Florida.
That was a personal decision on my part. I take full responsibility for all choices and actions in my life. But the bigger question? How safe is it to fly right now?
We know that travel increases your chances of getting AND spreading Covid-19 and any other virus. Like me, you may take full responsibility for yourself when traveling but what about every one else? Can you protect yourself from those that don't feel the need to wear a mask or follow science backed recommendations?
Thank you for reading this post. Don't forget to subscribe! This way you never miss an update, travel deals, discounts and more!! Subscribe to the right------>
First things first. Do NOT travel if you are sick or anyone in your travel party/family is sick. You would think this would be obvious but it's not. Yes people may be disappointed you're not attending an event, but right now it's more important to protect those around you.
Recommendations from the CDC:
Check the status of the location you are traveling to. There may be restrictions in place at your destination. You can get the latest statistics here: CDC Travel During The Covid-19 Pandemic
Wear a mask. It's been scientifically proven, wearing a mask decreases your chances of getting or spreading not only Covid but other viruses as well. Put it on and put it on correctly. Your nose and mouth should be covered.
Avoid close contact with people. Stay at least 6 feet or 2 arm lengths away from those you don't live with at all times.
Wash your hands for 20 seconds. Singing Happy Birthday or Twinkle Twinkle Little Star while washing your hands will make sure you're washing long enough Can't wash your hands? Carry hand sanitizer with you as back-up.
Avoid touching your eyes, nose or mouth. This is HARD for me. I have to make a conscious effort to stop myself from doing this several times throughout the day.
Check the status of your travel plans with the airline, hotel, or VRBO.
Still don't feel safe? It's okay. Never do anything that makes you uncomfortable including traveling. I've chosen to focus my travel writing local while we are all dealing with this pandemic. Check out what I've been doing this year here: Travel During Covid-19
If we simply do what the experts are asking us to do, we can put this firmly behind us for a bright travel future.
Upcoming Trip?
I like to use Booking for booking not only my hotels, but my tickets and rental cars as well. Makes life so much easier with only having to log into one location for my information.
Be sure to grab my travel tips to save you time and money. You'll also be entered into the weekly drawings.
Register here: Get 100 Travel Tips EVERY traveler should know PLUS entered into the weekly drawing.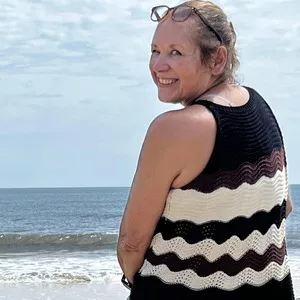 About Denise
Denise Sanger lives a life split between her love for fitness and her passion for travel particularly to the BEACH. Denise also has a love of marketing and lives in beautiful Suwannee County, Florida. You can find out more about Denise here: About Denise