This article may contain affiliate links. Whenver you buy something through one of these links, I may earn a small commission without any cost to you. Thank you!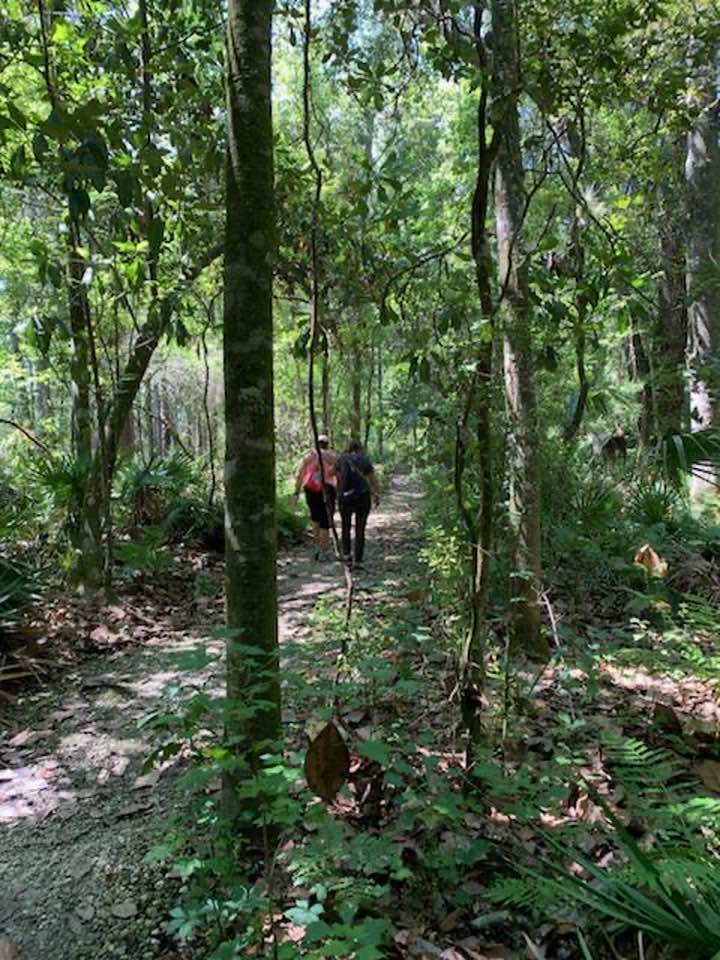 How to travel during Covid-19
Not sure how you're feeling, but me? I'm feeling a bit frustrated. Aggravated. Stressed. Anxious. And probably a few other choice adjectives. Why? I love to travel. But travel during Covid-19 has brought my adventures close to a stand-still. It's difficult to make future plans when you don't know what will be open. What states are closed? Who is/isn't allowing travel to Florida where I live? A lot of unknowns.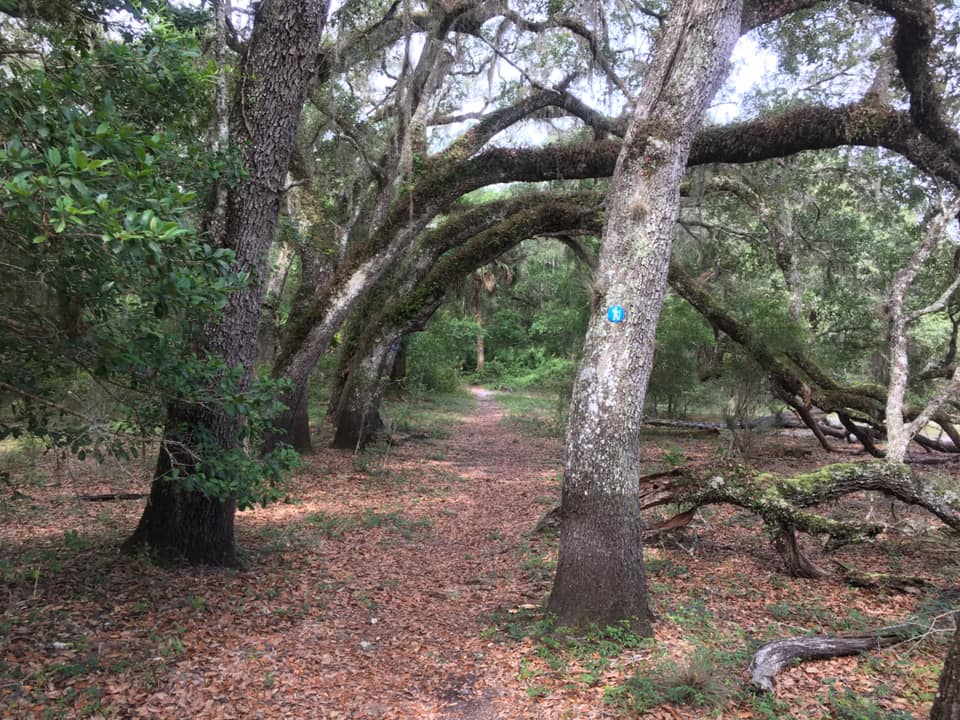 I'll admit it. I started to really feel sorry for myself when we had to cancel our annual anniversary trip to Panama City Beach. That's my top choice for best beaches on the Florida Panhandle. In May and still at the time I write this end of June, Virginia where my family resides is unable to travel to Florida. If they do, their work requires them to self-isolate for two weeks upon return. Kind of hard to take a week's vacation when you'll need to use three weeks to include the isolation.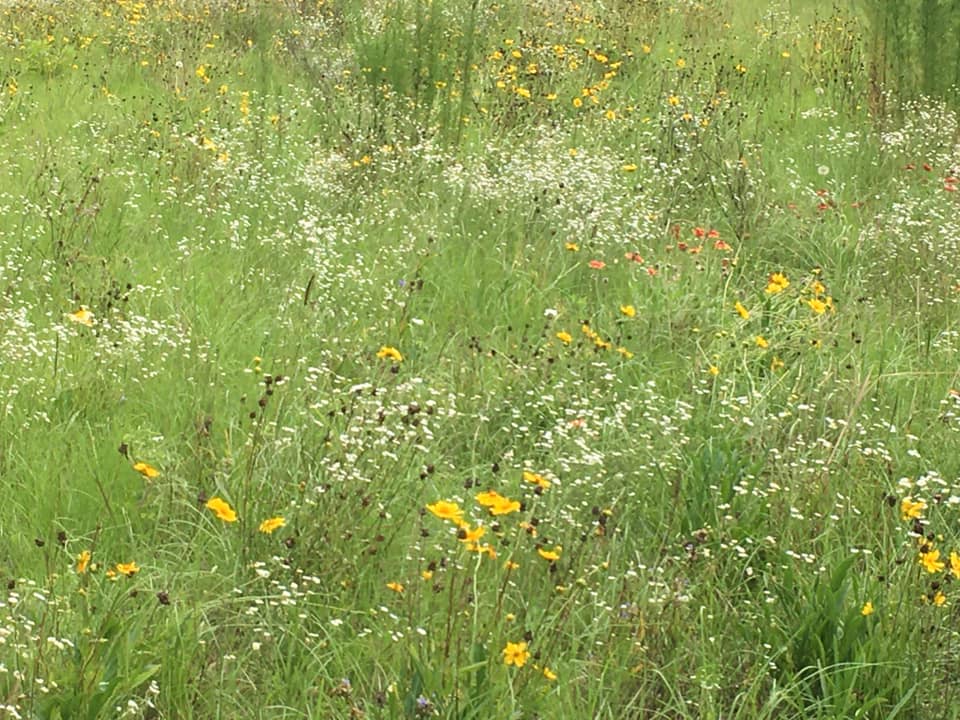 One of my amazing friends mentioned the Florida Forests Trailwalker Program and I was instantly hooked from hike one. This program is designed to get folks out and exploring Florida's beautiful forests "One Step At A Time."
It's a fantastic way to spend some time out in nature while working toward a goal of completing 10 hikes in five different forests. You simply log your hikes and send in a survey card for each forest you visit. When you have completed 10 hikes, you will receive a Trailwalker Patch and signed certification of completion.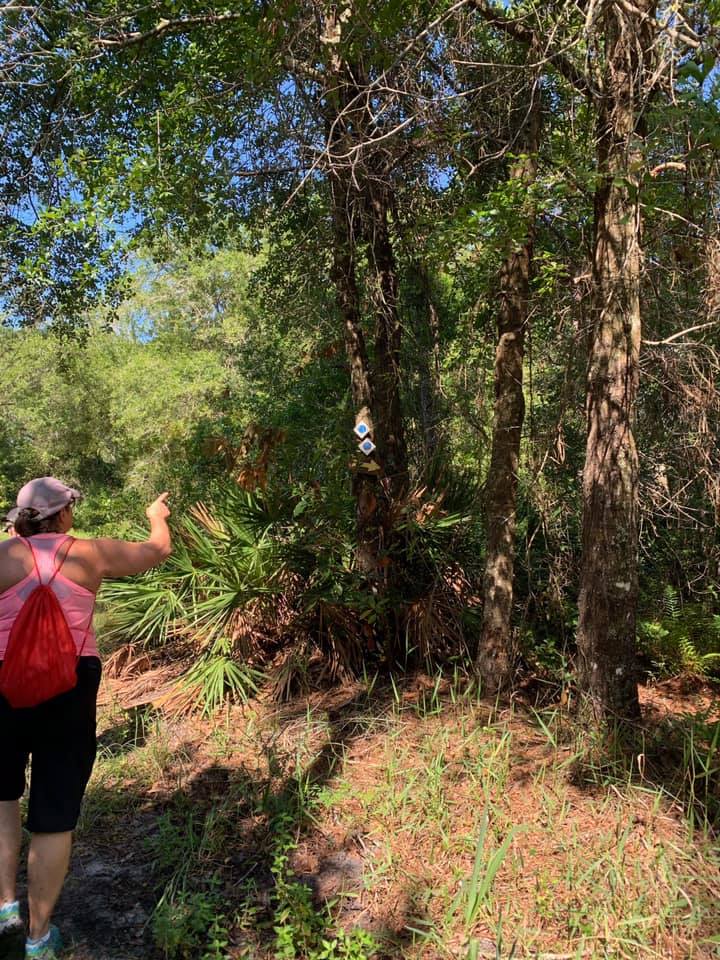 When you hike 20 trails, you'll earn the Trailblazer level and patch and hiking 30 trails qualifies you for Trailmaster with corresponding patch. It doesn't stop there though. Once you're hooked as I already am and you continue hiking, you'll earn the Trailwarrior classification by simply maintaining your trail log.
There are currently 37 state forests and over 1 million acres in Florida open for public use. Several forests also offer camping opportunities as well. A quick Google search pulled up many similar hiking programs in most of the United States.
Don't let Covid-19 stop you from traveling. Hop in your car and head to a local state forest or park. Breathe the fresh air and enjoy a stress-free day. Besides social distancing is easy when you're outdoors.
Upcoming Trip?
I like to use TripAdvisor for booking not only my hotels, but my tickets and rental cars as well. Makes life so much easier with only having to log into one location for my information.
Be sure to grab my travel tips to save you time and money. You'll also be entered into the weekly drawings.
Register here: Get 100 Travel Tips EVERY traveler should know PLUS entered into the weekly drawing.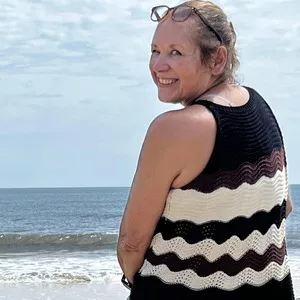 About Denise
Denise Sanger lives a life split between her love for fitness and her passion for travel particularly to the BEACH. Denise also has a love of marketing and lives in beautiful Suwannee County, Florida. You can find out more about Denise here: About Denise