Flagler Beach Florida: What You Need To Know For a Great Vacation
This article may contain affiliate links. Whenever you buy something through one of these links, I may earn a small commission without any cost to you. I really appreciate it as it supports this site and my family. Thank you!
UPDATED July 2023. After visiting and checking out the area of Crescent Beach, we made our way farther south to Flagler Beach Florida. What a great little beach town that is not as crowded as nearby Daytona Beach or St. Augustine.
If you are anywhere near this part of the Atlantic Coast side of the Sunshine State, make the time to visit. It is one of the best little beach towns in Florida. Friendly people and plenty of things to do.
This beach did take a direct hit from Hurricane Ian. I have updated status below for the Pier.
At the bottom of this article, I have additional information to help you plan the best Flagler Beach Florida getaway.
Thank you for reading this post. Don't forget to subscribe! This way you never miss an update, travel deals, discounts and more!! Subscribe to the right------>
Where is Flagler Beach located?
Flagler Beach is located on the Atlantic coast of Florida. South of St. Augustine but north of Daytona Beach and Ormond Beach. Flagler County along the Palm Coast truly has some of the most beautiful beaches in the state.
How can I get to Flagler Beach?
The closest airport to Flagler Beach is Daytona Beach airport, but Orlando is a close second roughly 50 miles inland. I have found that you can get much cheaper flights in and out of Orlando as it is a larger airport than Daytona Beach or Jacksonville.
Check for the best available flights here: Cheap Flights To Orlando Airport
Driving? Whichever way you are traveling on I-95, the exit for Flagler Beach is FL-100. East over the Intracoastal Waterway to State Road A1A. Very easy to drive in and out of this beach town with easy access to the ocean.
What is Flagler Beach known for?
Flagler Beach on Florida's East Coast, is known for its less crowded, gorgeous beaches, fishing, and surfing. It's a great place to enjoy the outdoors, with plenty of parks and nature trails to explore.
This old Florida beach town is also home to many restaurants, coffee shops and cute stores. We had lunch at the Funky Pelican which is located right at the Flagler Beach Pier overlooking the Atlantic Ocean.
Funky Pelican IS open. Get updated hours and menu here: Funky Pelican
The waves were insane the day we were there due to storms, but we were able to see people fishing from the pier.
Is Flagler Beach private?
Flagler Beach is 18.1 miles of beach, and it is all open to the public.
Is Flagler Beach Clean?
Yes! One of my favorite things about Flagler Beach as well as the nearby Palm Coast Beaches are that they are very clean.
Is Flagler Beach nice? 
Yes, Flagler Beach is a very nice beach. The sand is a pretty mixture of colors and soft to walk on. 
The color of the sand has been referred to as sprinkled with cinnamon because of the coral color. This coral color is a result of coquina which is a soft rock made of ancient marine reefs and limestone. Interesting fact is this is the same stone that was used to build the fort Castillo San Marco in St. Augustine.
The water is clean plus the beaches have lifeguards and are not crowded making this a great place for those looking to get away from the noise. Many trees along the roads provide shade. 
Are There Shells On Flagler Beach?
There sure are! Bring your beach bag and be ready to collect them. You might also get lucky and find sand dollars as well.
Can You Drink On Flagler Beach?
You can have open containers ON the sand but nowhere else. Florida has a strict don't drink and drive policy. You will be pulled over.
You don't want to drink and drive anyway. Remember arrive alive. If you are consuming alcoholic beverages, walk or call an Uber.
Can You Smoke On Flagler Beach?
No, you may not smoke on the beach. Smoking is prohibited on the beach and in city-owned public parks.
Can You Drive On Flagler Beach?
No, you may not drive on Flagler Beach. There are beaches in both Daytona Beach and New Smyrna Beach where you can drive on the beach if that is what you would like to do.
Does Flagler Beach Have Rocks?
Yes. As the sand is made up of coquina, it also makes up rocks in the water. At low tide, you can see the rocks clearly but at high tide, be prepared for a show as the waves hit the rocks.
Does Flagler Beach Have A Boardwalk?
Yes, Flagler Beach does have a boardwalk. It is called The Flagler Beach Pier & Boardwalk.
Unfortunately, after taking a direct hit from Hurricane Ian in September 2022, the Pier is closed. It is not safe and part of the Pier collapsed into the Atlantic Ocean.
Does Flagler Beach allow dogs on the beach?
Yes dogs are allowed on the beach N. 10th Street and south of S. 10th Street. Your fur beach friend must be on a leash no longer than 5 feet.
Also, it is CRITICAL you pay attention to the temperatures during summer. Many beaches required pets be off the beach by 10 a.m. due to the high temperatures during the middle of the day. Please keep your pet healthy and safe.
You must also pick up after your pet. Remember to bring bags and water.
What are the best things to do in Flagler Beach, Florida?
If you're looking for a laid-back beach town with plenty of things to do, then look no further than Flagler Beach, Florida. This small city on the Atlantic coast is perfect for a relaxing vacation or weekend getaway. 
Here are some of the best things to do in Flagler Beach:
1. Go fishing: Flagler Beach is known for its great fishing. Whether you're an experienced fisherman or woman or just getting started, there's plenty of fish to be caught off the pier or from the shore.
2. Take a walk on the Flagler Beach boardwalk: Flagler Beach has a boardwalk stretching almost two miles along the Atlantic Ocean. Definitely one of the best things to do in the area.
Visitors can enjoy the fresh ocean air, stunning views, and even catch a glimpse of dolphins swimming by. It's a great place to take a leisurely stroll, people watch, and enjoy the ocean breeze.
3. Flagler Pier: At the time of this update, Flagler Pier is closed. The businesses near the sand dunes remain open. Although one of the most popular attractions in Flagler beach there is still plenty to do while it is being rebuilt.
4. Play in the sand: Flagler Beach has some of the best beaches in Florida. Soak up the sun, build sandcastles, or go for a swim in the waves.
5. Explore nature: Flagler beach is surrounded by parks and nature trails. Take a hike through one of the many trails or go bird watching in one of the parks.
6. Shop til you drop: Flagler Beach has a variety of gift shops and boutiques for all your shopping needs. From souvenirs to beachwear, you'll be sure to find what you're looking for in one of the funky shops.
7. Grab a bite: Flagler Beach has plenty of great restaurants, cafés, and bars to choose from. Whether you're in the mood for seafood, burgers, or ice cream, you'll find it here many with an ocean view.
8. Go for a ride: Flagler Beach is a great place to rent a bike or go for a leisurely stroll. There are also many businesses that offer Segway tours and pontoon boat rides.
9. Attend a festival: Flagler beach is home to many festivals throughout the year, including the popular Seafood Festival, the Art & Wine Festival, and the Christmas on the Beach festival.
10. Relax: Flagler Beach is the perfect place to kick back and relax. There are plenty of beaches, parks, and other quiet places to unwind and take time for you.
11. Gamble Rogers Memorial State Recreation Area. This is one of the most popular attractions in Flagler Beach and one of the most beautiful state parks located on a barrier island. This state park is a 145 acre park and named after Florida folk singer Gamble Rogers.
Gamble Rogers is home to a variety of activities and more, including a beach, nature trails, and a campground. Visitors can also enjoy fishing, picnicking, and kayaking and beautiful sunrises.
Showers, restrooms, and camping. The campground is a very popular destination as it has 34 sites located on the primary dune of the beach and 34 sites located on the riverside. One of the most beautiful natural parks in Florida. Pack a lunch and enjoy a beach view from a picnic table.
12. Flagler Beach Historical Museum. Flagler Beach Historical Museum is a local history and natural history museum located at 207 South Central Avenue. It is one block away from the fishing pier.
Many collections to view including pre-historic, Native American, and colonial plantation artifacts to images and items from our town's roaring 1920s and World War II encounters with German Submarines.
13. North Peninsula State Park. Another gorgeous state park to put on your must-visit list. This state park with its scenic walking trail is located along the Great Florida Birding and Wildlife Trail.
14. Washington Oaks State Park. You may remember I mentioned this state park in the Crescent Beach article. The formal gardens are out of this world with my favorite being the rose garden. Smells divine!
15. Bulow Plantation Ruins Historic State Park. The Bulow family grew sugar cane, cotton, rice and indigo. In 1836 the Seminole War ended the thriving Bulow family business. The ruins of the former plantation, sugar mill, unique spring house, several wells and the crumbling foundations of the plantation house and slave cabins are all still available for viewing.
Where to stay in Flagler Beach.
There are several hotels available, but the most popular was the Flagler Beach Hotel. It had its grand opening in 1925 but was torn down in 1972. You may not be able to stay at this once famous hotel, but there are many other options available including the beachfront motel, Flagler Beach Motel.
The Flagler Beach Motel has been called the motel with rooms with a view. Literally right on the beach with amazing ocean views. Studio apartments to 3-bedroom accommodations and an outdoor pool.
You can see all the hotels available in Flagler Beach based on your travel dates here:
Vacation rentals? There are plenty. That's the first thing I check when I am planning a vacation. And lately? They have been less expensive than hotels. Check availability here;
Restaurants near Flagler Beach Florida
I mentioned we had lunch at the Funky Pelican at the pier located in Flagler Beach while in Crescent Beach. This Flagler Beach restaurant sat right on the water with amazing views most of the restaurant can see.
After driving around for what felt like a long time, we did find several other great options for dining and ice cream too near the Flagler Beach pier including:
1. Flagler Fish Company. This seafood restaurant is a must-visit when in Flagler Beach. They offer fresh catches from the local waters, as well as delicious seafood dishes. You can see the current menu and hours here: Flagler Fish Company
2. The Island Grille. If you're looking for a casual dining experience with great food, then head to The Island Grille. They offer a variety of American and Caribbean dishes that are sure to please everyone in your group. You can see the current menu and hours here: The Island Grille
3. Sammy J's Boston's Best Breakfast. For a delicious breakfast, check out Sammy J's Boston's Best Breakfast. They serve up a great breakfast brought to you by friendly servers with a smile. Outstanding! You can see the current menu and hours here: Sammy J's Boston's Best Breakfast
Whether you're looking for a fun-filled vacation or a relaxing weekend getaway, Flagler Beach is the place for you. With so many things to do, you'll never be bored.
What are you waiting for? Start planning your trip to Flagler Beach today! These links will help:
Information For Planning A Flagler Beach Vacation
Upcoming Trip?
I like to use Booking for booking not only my hotels, but my tickets and rental cars as well. Makes life so much easier with only having to log into one location for my information.
Be sure to grab my travel tips to save you time and money. You'll also be entered into the weekly drawings.
Register here: Get 100 Travel Tips EVERY traveler should know PLUS entered into the weekly drawing.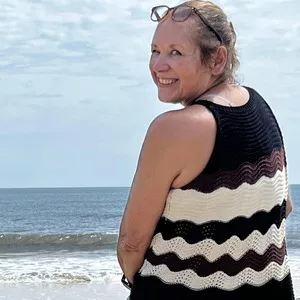 About Denise
Denise Sanger lives a life split between her love for fitness and her passion for travel particularly to the BEACH. Denise also has a love of marketing and lives in beautiful Suwannee County, Florida. You can find out more about Denise here: About Denise