Travel writing. Find out how to publish your stories for payment.
This article may contain affiliate links. Whenever you buy something through one of these links, I may earn a small commission without any cost to you. I really appreciate it as it supports this site and my family. Thank you!
Love to travel? Spend time planning your next adventure? Would you like to travel more often if money wasn't standing in your way. I have two words for you: travel writing.
This was me a few short years ago. The dreaded 9 – 5 made it a bit difficult to simply pick up and take off at a moments notice. After all, we only get so many vacation days don't we? So how did I make my travel dreams a reality? Travel writing.
You're probably thinking that you need to be an amazing writer to be a travel writer or blogger. Fact of the matter, is you don't even have to be a native English speaker. What you do need to be able to do is have the desire to become a better writer while learning how to share your stories.
As mentioned above, my dream was to be able to travel more often – not just one week vacation a year. These days, I write about the many hidden beaches throughout the USA and world. Click here to read: Visit to Carrabelle Beach, Florida a gym hidden on the west coast of Florida. But when my daughters were younger, we camped which allowed us to experience things in a very unique way. We visited many state parks right on the beach that most people don't even know about.
Thank you for reading this post. Don't forget to subscribe! This way you never miss an update, travel deals, discounts and more!! Subscribe to the right------>
Sharing our camping stories created income for me in many ways including affiliate sales, product sales for the business I owned at the time, and sales through my blog. Many families are looking to create these exact same experiences with their kids but are not sure where to start. I can answer that for you.
One of the best courses I have ever taken AND completed (that's another story for another day) is Travel Writing: Explore the world and publish your stories. This course will teach you step by step how to write professional-quality travel tales that readers (and editors) will love. They'll love them so much, they'll be BEGGING you for your next story.
You will also learn how to:
Weave together the various elements that create a great travel tale — the setting, people, events, and unique emotions we encounter on the road.
Understand the critical differences between travel journaling and writing travel tales for others to read.
Travel with a writer's eye for stories.
Introduce colorful characters into your travel tales, and understand the rules and common practices for handling quotes and writing dialogue.
Write dialogue that sounds natural and believable.
Discover easy and comfortable ways to connect with people when you travel (even if you're an introvert) — because doing so leads you into richer, "story-worthy" experiences.
Know what not to include in your stories, and pace your action to maintain reader interest throughout.
Obliterate travel writing clichés to create original tales that are truly your own.
Learn the two big mistakes that keep beginning freelance writers from getting published — and discover easy ways to avoid those mistakes.
Understand the different methods for pitching stories to editors, and know what your best strategies are, even if you are just starting out.
Publish your travel tales in blogs, newspapers, magazines, and books.
I love this course so much I am an affiliate for it. I love it so much I recommend it to travel loving folks that want to create additional income that allows them to travel the world.
Busy? This course provides lifetime access so you can complete it on YOUR schedule not someone else's schedule. No more dreaming. Take the steps and create your world where travel is not a luxury but something you do whenever you want to AND get paid for it. Get more details here or watch the short video below: Travel Writing: Explore the world and publish your stories.
Upcoming Trip?
I like to use Booking for booking not only my hotels, but my tickets and rental cars as well. Makes life so much easier with only having to log into one location for my information.
Be sure to grab my travel tips to save you time and money. You'll also be entered into the weekly drawings.
Register here: Get 100 Travel Tips EVERY traveler should know PLUS entered into the weekly drawing.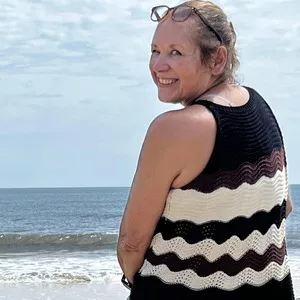 About Denise
Denise Sanger lives a life split between her love for fitness and her passion for travel particularly to the BEACH. Denise also has a love of marketing and lives in beautiful Suwannee County, Florida. You can find out more about Denise here: About Denise