What The Heck Is Clean Eating Anyway?
This article may contain affiliate links. Whenever you buy something through one of these links, I may earn a small commission without any cost to you. I really appreciate it as it supports this site and my family. Thank you!
Is one of your new year resolutions to eat healthier? Have you been told to eat clean but not quite sure what that means? You're not alone.  Many people are not quite sure what eating clean means so this week, I'm going to quickly explain it the philosophy behind it.
Rule of thumb for eating clean is to eat REAL food as close to it's original form as possible.  As an example choose to eat an orange versus orange juice.  To take it a step further, chicken, sweet potato and vegetables versus a packaged chicken pot pie or chicken dinner purchased from a fast food restaurant.
Next if possible, avoid processed foods completely because you don't know what is keeping the food on the shelf or in the freezer "fresh".  You can probably assume it's being chemically modified one way or another. Take a look at the ingredients label to see how many "ingredients" you are not able to pronounce.  If you can't say them. Don't eat them.  It's okay to eat frozen food as in one ingredient food such as frozen broccoli where you see one ingredient – broccoli.
Thank you for reading this post. Don't forget to subscribe! This way you never miss an update, travel deals, discounts and more!! Subscribe to the right------>
Finally, think K.I.S.S.  Keep it simple silly and don't try to change everything at the same time. The first thing I eliminated from my diet were sodas followed by white sugar.  Below is a quick list of items to avoid as you make your way through your clean eating journey.
Foods to slowly eliminate or use sparingly:
White sugar.
White flour.
Processed foods.
Artificial ingredients.
The best part?  Not only will your food taste better when you prepare them yourself, you will know exactly what you are eating.  You CAN do this!
To your health,
Denise
Upcoming Trip?
I like to use Booking for booking not only my hotels, but my tickets and rental cars as well. Makes life so much easier with only having to log into one location for my information.
Be sure to grab my travel tips to save you time and money. You'll also be entered into the weekly drawings.
Register here: Get 100 Travel Tips EVERY traveler should know PLUS entered into the weekly drawing.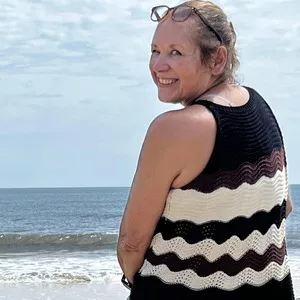 About Denise
Denise Sanger lives a life split between her love for fitness and her passion for travel particularly to the BEACH. Denise also has a love of marketing and lives in beautiful Suwannee County, Florida. You can find out more about Denise here: About Denise