Uncorking Paradise: The Top 5 Wineries In Jacksonville, Florida And Nearby Areas.
This article may contain affiliate links. Whenever you buy something through one of these links, I may earn a small commission without any cost to you. I really appreciate it as it supports this site and my family. Thank you!
Jacksonville, Florida, is renowned for its beautiful beaches, cultural attractions, and vibrant dining scene. Grab a glass and join us as we explore the top 5 wineries in Jacksonville Florida and nearby areas.
Whether you're a seasoned sommelier or just looking for a new way to unwind, the Jacksonville area has a vineyard for you.
Below are my Top 5 Wineries in Jacksonville. I did expand the area to include St. Augustine and Flagler Beach to the south.
Tip: There are also some fantastic breweries to visit while in Jacksonville.
Thank you for reading this post. Don't forget to subscribe! This way you never miss an update, travel deals, discounts and more!! Subscribe to the right------>
Cooper's Hawk Winery & Restaurant
This winery and restaurant is located at 4850 Big Island Drive. During my visit, the servers were fantastic, wine great and the food fantastic.
I think this may be a chain, but I'm not sure because this is the only one I have visited. Definitely worth the trip!
Vine + Craft
Next on the list is Vine + Craft, located Southside at 4320 Deerwood Lake Pkwy. Really fun place for a wine tasting. My visit was part of an event that included food as well as the out of this world wine tasting.
San Sebastian Winery
Nestled in the historic city of St. Augustine, which is roughly 30 minutes or so south of Jacksonville off I-95, is the San Sebastian Winery.
This winery has been producing remarkable wines for over 20 years and is one of my must-visit stops every time I am in St. Augustine.
The best part? Complimentary wine tastings at the rooftop bar, where you can savor the panoramic views of St. Augustine from the rooftop restaurant while sipping on their finest wines.
Flagler Beachfront Winery
A bit farther south from St. Augustine, and you will arrive in Flagler Beach. My favorite thing to do? Get a wine slushie and sit on the patio looking at the waves as they hit the shore.
Ahhhh. So relaxing! This winery is located at 611 North Oceanshore Boulevard. Seriously how can you go wrong with a wine slushie?
Island Grove Winery
This winery is actually more inland but still about an hour and 15 minutes from Jacksonville. Located east of Gainesville, they offer delicious fruit wines.
I always enjoy a small bite while there, but the wines are what bring me in. So good! Check the website for open days and hours.
There you have it. From scenic vineyards to intimate tasting rooms, Jacksonville and its surrounding areas offer a delightful wine-tasting experience for all.
Whether you're a wine connoisseur or just looking for a relaxing weekend adventure, these wineries are the perfect way to toast to the beauty of Florida.
Uncork your next Jacksonville adventure at one of these fantastic wineries – where every sip tells a story of local flavors and Southern charm. Cheers to discovering the wine culture of the Sunshine State!
These links will help you plan the perfect Jacksonville and Jacksonville Beach Vacation:
Upcoming Trip?
I like to use Booking for booking not only my hotels, but my tickets and rental cars as well. Makes life so much easier with only having to log into one location for my information.
Be sure to grab my travel tips to save you time and money. You'll also be entered into the weekly drawings.
Register here: Get 100 Travel Tips EVERY traveler should know PLUS entered into the weekly drawing.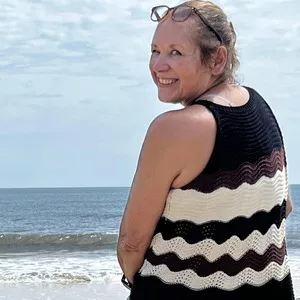 About Denise
Denise Sanger lives a life split between her love for fitness and her passion for travel particularly to the BEACH. Denise also has a love of marketing and lives in beautiful Suwannee County, Florida. You can find out more about Denise here: About Denise