Healthy Feet Are Happy Feet
This article may contain affiliate links. Whenever you buy something through one of these links, I may earn a small commission without any cost to you. I really appreciate it as it supports this site and my family. Thank you!
Why are healthy feet so important?
This little piggy went to market. This little piggy stayed home. This little piggy had roast beef. This little piggy had none. This little piggy went wee, wee, wee all the way home.
This Little Piggy Nursery Rhyme
That nursery rhyme was one I used to play not only with my kids but also my nieces and nephews. All little ones love it when someone plays this little piggy with their toes.  Guaranteed to put a smile on your face too when you hear the giggles.  All fun and games until your feet hurt then not quite as much fun to have someone tweak one of your toes.
Thank you for reading this post. Don't forget to subscribe! This way you never miss an update, travel deals, discounts and more!! Subscribe to the right------>
Take a moment and think what you may have already accomplished today.  You have gotten out of bed, used the restroom, brushed your teeth, may have had coffee, breakfast, walked the dog, dropped the kids off, stopped to put gas in your car, and the list goes on and on.  How many of those things did you use your feet? For most of us, the answer is all of them.  Your feet support your body as its foundation which means you probably have been using them non-stop since you got out of bed.
We know how important our feet are so why do we ignore them until something hurts? I'm guaranteed to lose toenails and have sore feet after every half marathon.  I lost three toenails after the Marine Corps Marathon last year.  Until then, I used to not think much about my feet either until I started wogging (walk/jogging) and my feet would hurt as a result. These days I do pay attention to my feet.
As with overall health, preventive care now will help you avoid possible issues down the road.  If you are experiencing pain in any way with your feet, please make an appointment to visit your doctor to discuss the issue and a treatment plan.
If you want to keep tip-toeing through the tulips as the song Tiny Tim used to sing goes, these tips will help:
Healthy Feet Tips
Practice good hygiene and wash your feet daily especially between the toes. Rinse completely and dry with a soft towel.
Look at your feet to make sure there are no cuts, bruises, or bumps.
Trim your toenails straight across but not too short. Don't dig at the corners of your nails.
If you have calluses, corns, bunions, or any other ailment on your feet, see a professional. Many times treating these ailments at home leads to other problems.
Wear shoes that fit and have enough room for your feet to spread as you walk, jog, and skip your way through your day.
Stay active.  Regular physical activity not only helps your feet stay healthy but your whole body will thank you.
Take care of your tootsies and your tootsies will take care of you.
To your health,
Denise
Upcoming Trip?
I like to use Booking for booking not only my hotels, but my tickets and rental cars as well. Makes life so much easier with only having to log into one location for my information.
Be sure to grab my travel tips to save you time and money. You'll also be entered into the weekly drawings.
Register here: Get 100 Travel Tips EVERY traveler should know PLUS entered into the weekly drawing.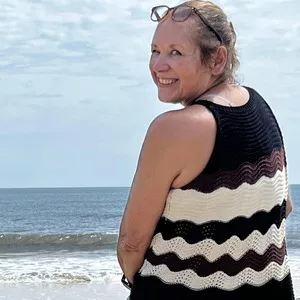 About Denise
Denise Sanger lives a life split between her love for fitness and her passion for travel particularly to the BEACH. Denise also has a love of marketing and lives in beautiful Suwannee County, Florida. You can find out more about Denise here: About Denise