Tips For Staying Healthy This Summer
This article may contain affiliate links. Whenever you buy something through one of these links, I may earn a small commission without any cost to you. I really appreciate it as it supports this site and my family. Thank you!
Summertime, and the livin' is easy
Fish are jumpin' and the cotton is high
Oh, your daddy's rich and your ma is good-lookin'
So hush, little baby, don't you cry  Lyrics to Ella Fitzgerald song
June 21st is the first day of summer even though for us in Florida, it feels like it's been summer for several weeks.  During summer, we spend more time outdoors and in the water whether it is at the river, springs, pool, lakes or the beach.  Staying healthy this summer is easy when you follow a few simple tips.
Drink water.  We all enjoy hot summer days but it is very easy to become dehydrated. Easiest way to stay on track is to drink water first thing in the morning. Then carry water with you as you go through your day. If you spend a lot of time outdoors, it is even more important that you consistently drink water.  Say no to sodas. Choose a glass water bottle or stainless steel container as plastic leaches chemicals into your water.
Apply sunscreen right after you drink your water each morning.  Doing these two things at the same time each morning will set the tone for the day and will quickly become habit every morning. Take it one step further when outdoors and add a hat to not only keep the sun off your face but your scalp too.
Stay on track with exercise or start a fitness program.  With summer, we are able to enjoy longer days outdoors. Walk, bike, hike, canoe, swim and more. Summer is also the perfect time to reconnect with nature.  Keep in mind that it is cooler in the early mornings or late evenings if the heat affects you when you exercise outdoors.
Choose fresh veggies and fruits as they come in season.  Seasonal favorites such as watermelon, berries, beans, peas, cucumbers, tomatoes and other vegetables and fruit taste delicious when we take them from nature's garden to our table. Simply add a lean protein, fill your plate and enjoy!
Take time to relax.  Leave the cell phone in the house and join the family on the porch and simply enjoy each other's company.  Recent studies have shown that we are addicted to the technology that is supposed to make our lives easier.  Sometimes you just need to unplug and summer is a great time to do that.
Take time to make memories with your family.  You do not need to go to a special place.  Have a water balloon war.  Play hide n seek or flashlight tag in the early evening.  Roast marshmallows over a fire or charcoals after you grill dinner.  Make family time a part of your day.
Finally be spontaneous.  Summer is the perfect time to pick up and go or simply hang out in the back yard.  No plans.  Enjoy the warm summer days.  These little things are what memories are made of.  Have a wonderful week!
Thank you for reading this post. Don't forget to subscribe! This way you never miss an update, travel deals, discounts and more!! Subscribe to the right------>
To your health,
Denise




Upcoming Trip?
I like to use Booking for booking not only my hotels, but my tickets and rental cars as well. Makes life so much easier with only having to log into one location for my information.
Be sure to grab my travel tips to save you time and money. You'll also be entered into the weekly drawings.
Register here: Get 100 Travel Tips EVERY traveler should know PLUS entered into the weekly drawing.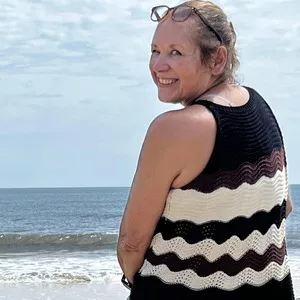 About Denise
Denise Sanger lives a life split between her love for fitness and her passion for travel particularly to the BEACH. Denise also has a love of marketing and lives in beautiful Suwannee County, Florida. You can find out more about Denise here: About Denise