Best Cardio Workouts No Matter What Your Age
This article may contain affiliate links. Whenever you buy something through one of these links, I may earn a small commission without any cost to you. I really appreciate it as it supports this site and my family. Thank you!
Do we really need cardio workouts in our exercise rotation?
Things have changed often over the years as far as what people think are best or what they need as far as exercise.  Questions are often do we need cardio exercise, should women weight train, should seniors do yoga and on and on.  The short answer? Y-E-S.




Different exercises benefit us in different ways and all the exercises listed above are beneficial and need to be included in everyone's workout rotation.  Yes I know runners don't like to think about doing yoga any more than folks doing a dance workout class think about weight training.  But it all works together for a healthy body.
Cardio workouts are any exercise that raises our heart AND breathing rates. Think of it this way – your heart and lungs work together to keep you alive.  Where folks often go off track is thinking of cardio workouts in the form of a steady state workout such as jogging or using the elliptical machine.  But there are many equally beneficial exercises for a good cardio workout such as HIIT workouts (high intensity interval training).
Knowing we can switch out and change our cardio workouts while still enjoying the benefit this exercise provides to our heart and lungs may make it a little easier to git-er done as Larry the Cable Guy says.  A few examples of cardio workouts include:
Walking
Running
Biking
Swimming
Dancing
Tabata
Jump Rope
Kickboxing
Rowing
Raking leaves
Doctors recommend four to five cardio workouts each week.  Looking at the list above, how many options can you think of for including a cardio workout this week?  Quite a few!
Thank you for reading this post. Don't forget to subscribe! This way you never miss an update, travel deals, discounts and more!! Subscribe to the right------>
The best exercise for you is the one you are most likely to do.  If you enjoy walking, walk.  Like fitness classes, then enjoy what your gym offers during the week.  Need to spend more time with the family? How about heading outside and playing a good game of tag?  Love to be outdoors? How about kayaking the river?
After you have chosen the cardio workout you prefer, how often do you need to do it? As mentioned above, strive to include four to five cardio workouts throughout the week.  Your workouts do not need to be two hours long to be beneficial. HIIT workouts are a great time saver as they can be completed in 20 to 30 minutes and include both cardio and strength training.  That's what I call a two-fer!
The moral of the story is that cardio workouts helps your heart and lungs function better during exercise AND at rest.  That right there is a win-win for your body. Have a great week!
To your health,
Denise
p.s. don't forget to join my fitness community on Facebook: How To Get Fit At Any Age
Upcoming Trip?
I like to use Booking for booking not only my hotels, but my tickets and rental cars as well. Makes life so much easier with only having to log into one location for my information.
Be sure to grab my travel tips to save you time and money. You'll also be entered into the weekly drawings.
Register here: Get 100 Travel Tips EVERY traveler should know PLUS entered into the weekly drawing.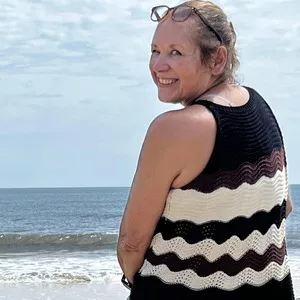 About Denise
Denise Sanger lives a life split between her love for fitness and her passion for travel particularly to the BEACH. Denise also has a love of marketing and lives in beautiful Suwannee County, Florida. You can find out more about Denise here: About Denise