Hey kid. Eat your veggies.
This article may contain affiliate links. Whenever you buy something through one of these links, I may earn a small commission without any cost to you. I really appreciate it as it supports this site and my family. Thank you!
Let's get Mikey to try it. He won't like it. Mikey hates everything.  
Do you remember that commercial?  It was about a cute little boy trying Life cereal for the first time. And he LIKED it.  Pretty amazing because Mikey hated everything.  Well how do you know you'll hate it if you haven't even tried it yet?  That goes for many things including different foods.




Unfortunately, veggies are often the leader in what people "hate."  Those vegetables, however, are beneficial in so many ways that we need to figure out how to include them in our family's diet.
When we introduce new foods into babies diets, we are generally told to begin with vegetables.  Why? When you eat vegetables in a rainbow of colors, it helps ensure we are getting the nutrients our bodies need.  Orange vegetables such as carrots or butternut squash are high in beta-carotene which is beneficial to our eyes.
Bright colored vegetables are rich in antioxidants which can help fight Alzheimer's disease, heart disease and possibly some cancers.  Those are BIG reasons to be sure you are eating enough vegetables in my book.
Thank you for reading this post. Don't forget to subscribe! This way you never miss an update, travel deals, discounts and more!! Subscribe to the right------>
The question for many of us is HOW to eat the daily recommended amount of fruit and vegetables. That number varies but in general it is recommended we eat between five to nine servings each day.  It is easy to get a few servings in by grabbing an apple or orange and eating a salad but what about the rest?
You can actually "sneak" vegetables into your day by adding them to your meals.  A few examples would be:
Chop your favorite veggies and add to an omelet for breakfast OR when you have breakfast for dinner.  Who doesn't love breakfast for dinner?
Add them to a smoothie.  Several veggies including carrots are on the sweeter side and perfect for blending.  Add carrot juice to your protein shake.
Make your pasta bright by adding vegetables to the dish like zucchini, broccoli, peppers and cauliflower. Double it by having a spinach salad for your appetizer.
Love casseroles? Me too especially on cooler days.  Add vegetables like squash, zucchini, mushrooms or eggplant.
Roast veggies.  My favorites are roasted peppers, onions, beets, sweet potatoes but I add pretty much ANYTHING in the crisper drawer getting a bit wrinkly. Brush with olive oil and add some ground sea salt and pepper then put into the oven.
Don't wait for the holidays. Go ahead and have that green bean or sweet potato casserole on a Sunday afternoon.
Put a big pot of vegetable soup or stew on the stove and let it simmer until dinner time. The family won't even question what you put in it because it will smell AMAZING.  I actually do this myself on Sunday afternoons and my favorites are tomato basil and vegetable. Plus it makes for easy lunches during the week.
Trying to lose weight? Veggies make you feel full longer so they are a fantastic addition to all your meals.
Finally, don't forget to experiment. Try a seasonal vegetable that you haven't tried before. Simply Google how to cook and the name of the vegetable and pick a recipe. You may find a new favorite.
Have a great week!
To your health,
Denise
Upcoming Trip?
I like to use Booking for booking not only my hotels, but my tickets and rental cars as well. Makes life so much easier with only having to log into one location for my information.
Be sure to grab my travel tips to save you time and money. You'll also be entered into the weekly drawings.
Register here: Get 100 Travel Tips EVERY traveler should know PLUS entered into the weekly drawing.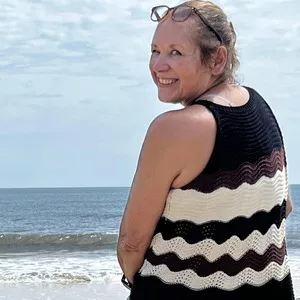 About Denise
Denise Sanger lives a life split between her love for fitness and her passion for travel particularly to the BEACH. Denise also has a love of marketing and lives in beautiful Suwannee County, Florida. You can find out more about Denise here: About Denise