Planning The perfect Getaway to Marco Island Florida For An Amazing Vacation
This article may contain affiliate links. Whenever you buy something through one of these links, I may earn a small commission without any cost to you. I really appreciate it as it supports this site and my family. Thank you!
Planning a perfect getaway to Marco Island, Florida? Discover the top 10 best places to stay, guaranteeing you an amazing vacation!
Marco Island, Florida is a hidden gem on the Gulf Coast. With crystal blue waters and plenty of activities to explore, it's no wonder it's become a popular vacation spot.
If you're looking for the perfect place to stay in Marco Island, below are the best places to consider. Before we get to that, I want to mention that this area is still recovering from Hurricane Ian.
They are open for business though so let's talk about the amazing time you will have on your vacation when you visit Marco Island.
Thank you for reading this post. Don't forget to subscribe! This way you never miss an update, travel deals, discounts and more!! Subscribe to the right------>
At the bottom of this article, you will find links to all the fun things to see and do in this area.
Where is Marco Island Florida?
Marco Island is a paradise located in the Gulf of Mexico, just off the coast of southwest Florida. This beautiful barrier island is well known for its white sandy beaches, crystal clear waters and lush tropical vegetation.
The nearest airport is Fort Myers Airport which is roughly a 55-minute drive to reach the island. It is also a short drive from major cities like Naples and roughly two hours from Fort Lauderdale.
This makes it the perfect place to escape the hustle and bustle of daily life on a weekend trip.
Marco Island Florida Weather
When you want the perfect island beach getaway any time of the year, Marco Island is at the top of the list. The average yearly temp is 80 degrees. During the winter, the temps can dip to the upper 60s/low 70s.
Overall, March through May are the best months to visit as they are before hurricane season and perfect for water sports.
Things To Do On A Marco Island Vacation
There's so much to do on Marco Island that you may never want to leave! First and foremost, the island is gorgeous, and there are plenty of ways to enjoy the natural beauty, whether you're walking along the beach, fishing, or kayaking.
Beautiful Beaches.
If you love the beach as much as I do, Marco Island is the perfect place for a getaway. White sand beaches and clear water makes this a great place for beach lovers to getaway.
Tigertail Beach is a popular beach destination on the island and one of the most stunning beaches in the area. It is 3 miles of beautiful white sand with an abundance of seashells. The perfect family vacation beach.
Water Sports
No trip to Marco Island would be complete without spending some time on the water. You can go parasailing, jet skiing, or paddle boarding.
Keewaydin Island is located off the coast of Naples. If you want to explore an undeveloped island, this is the one. You can only get to the island by boat.
Museums
Marco Island Historical Museum is dedicated to preserving the history of Marco Island and the surrounding area. The museum offers a variety of exhibits and programs that are sure to interest everyone in the family.
The museum has a variety of exhibits that chronicle the history of Marco Island. The exhibits include a model of the island, a replica of an old Spanish fort, and a variety of artifacts from the island's past. 
Art Galleries, Shops and Restaurants
You will find several art galleries, funky shops to explore as well as some of the best restaurants in the southwestern portion of the Sunshine State on Marco Island.
Many of the local restaurants offer fresh fish and other seafood caught the same day. Many are also in walking distance of the town's hotels and resorts.
On you might like to try is Stilts Beachside Bar & Grill which is right on the water.
Where To Stay On Marco Island
Whether you are on a family vacation, girl's trip, golf vacation or romantic getaway, there is the perfect accommodations waiting for you on the island.
Starting with hotels, these are the top picks many with spas, golf courses, tennis courts and more:
JW Marriott Marco Island.
The JW Marriott Marco Island Beach Resort offers luxurious accommodations and amenities. It has private beach access, a full-service spa, three different pools and delicious on-site restaurants.
You can choose from a variety of guest rooms, including suites and villas that give you plenty of space to spread out and enjoy your stay in paradise.
As a beachfront resort, it has direct access to the beach for those perfect Florida sunsets. This is definitely one of the best beach resorts in the area.
Hilton Marco Island Beach Resort & Spa
The Marco Beach Ocean Resort & Spa offers an all inclusive resorts experience that features five-star amenities. These amenities include a private beach, hot tub, championship golf course, tennis courts, heated outdoor pool and full day spa.
Definitely one of the best Marco Island resorts and a beachfront hotel near public beach access. Choose from luxurious one, two, and three-bedroom suites with all the comforts of home.
The resort also has a variety of on-site dining options for every type of palate, plus a large outdoor swimming pool area with hot tubs and private cabanas for lounging in the sun. Definitely in the category of best luxury hotel.
Marriott's Crystal Shores Vacation Club
Experience a vacation villa inspired by the beautiful waters and palm trees of Marco Island at Marriott's Crystal Shores Vacation Club.
Enjoy a fully equipped kitchen, separate dining area, an expansive living area, and bedrooms that offer views of the Gulf of Mexico or lagoon-style pool.
Families will love the abundance of activities ranging from fishing to an on-site playground and game room. Plus, complimentary shuttle service is available throughout the resort for easy access to nearby shops and attractions.
Marco Island Lakeside Inn
Located in the heart of Marco Island, Lakeside Inn is a perfect place to stay for outdoorsy vacationers. Travelers can soak up the sun by the pool and beach, go sailing on nearby Lake Placid, or explore the incredible wildlife of the Ten Thousand Islands.
Guests can choose from elegant one or two-bedroom suites with flat-screen TVS that include private patios or private balcony and outdoor TVs.
Enjoy dining and entertainment at nearby restaurants, some that feature live music and games nightly. This Inn has a 4.5-star hotel rating.
Lower prices than other hotels on the island, it has comfortable rooms, free Wi-Fi, heated pool, laundry facilities, it is a great spot for families. Free parking.
Olde Marco Island Inn
Olde Marco Island Inn & Suites is the ideal place to stay if you're looking for a quieter beach vacation. This fantastic place is set directly across from Crescent Beach, here guests enjoy both direct beach access and beautiful views of Collier Bay.
Boasting an outdoor pool, spacious rooms with full kitchens, and a fitness center, this hotel offers everything you need for a relaxing getaway.
Guests will also love the complimentary free breakfast buffet and afternoon snacks in the lobby. One of the best hotels on the island.
The Boat House Marco Island
The accommodations at the Boat House are perfect for those that want to bring their boat for fishing or sightseeing. This hotel has boat slips on sight.
Also pet friendly accommodations suites with modern amenities.
There are really no cheap Marco Island hotels but for those that are budget conscious, you can find a hotel room with an average price of $200 or less in nearby downtown Naples.
For cheap hotels around $100, you will have to drive much farther away from the island.
Private Vacation Homes
For me the right place for a relaxing vacation is a vacation rental home or cottage on the beach.
If this is your first time to the area of Marco Island and nearby Naples, I really recommend this option.
Many vacation rentals have separate living spaces, large balconies and direct Gulf Views where you will not want to miss a sunset.
Upcoming Trip?
I like to use Booking for booking not only my hotels, but my tickets and rental cars as well. Makes life so much easier with only having to log into one location for my information.
Be sure to grab my travel tips to save you time and money. You'll also be entered into the weekly drawings.
Register here: Get 100 Travel Tips EVERY traveler should know PLUS entered into the weekly drawing.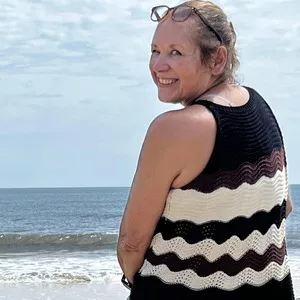 About Denise
Denise Sanger lives a life split between her love for fitness and her passion for travel particularly to the BEACH. Denise also has a love of marketing and lives in beautiful Suwannee County, Florida. You can find out more about Denise here: About Denise