Florida Hikes: Lake Talquin Ravine Trail
This article may contain affiliate links. Whenever you buy something through one of these links, I may earn a small commission without any cost to you. I really appreciate it as it supports this site and my family. Thank you!
Lake Talquin is one of Florida's beautiful lakes. Lake Talquin includes a State Park and Lake Talquin State Forest. I have hiked a trail already in the beautiful state forest but recently went back to hike the Lake Talquin Ravine Trail. What a beautiful trail this is. Definitely in my top picks for Florida hikes.
This trail is part of the Terry Rhodes Trail System, with the Ravine Trail located at the Bear Creek Tract of Lake Talquin State Forest. Ravine Trail is the perfect name for this cliff-hanger. It literally is at the edge of a ravine that can have you holding your breath as you look down into the ravine. Wear a good pair of hiking boots or sturdy shoes. This is a good option for those that live in Florida to train to hike the Appalachian Trail.
Not only is this an absolutely gorgeous trail to hike, it's informative too. As this trail is part of the Bear Creek Educational Forest, you'll find markers and audio stations along the first portion of the trail that explains native plants and trees found in the bluff and ravine habitats of Northwest Florida. Look for the markers and speakers as you hike.
This first portion of the trail is asphalt and less than a mile but keeping going! The fun has only begun.
Thank you for reading this post. Don't forget to subscribe! This way you never miss an update, travel deals, discounts and more!! Subscribe to the right------>
The trail twists and turns and eventually follows the ravine. Be ready for the many hills as not only is it steep going up, you'll need to be careful hiking down the hill as well.
As you hike the trail, you'll see portions of a pond as well as a creek that peeks in and out of the trail. We were treated to beautiful fall colors during our November hike. A very pleasant surprise for Florida!
The total hike was under 2 miles including the educational portion on asphalt in the beginning of the trail. Keep in mind once you leave the asphalt portion, the trail can be moderately intense with the hills but worth every moment.
Hiker Notes:
The Lake Talquin State Forest is in the U.S. state of Florida. The 17,491-acre (71 km2) forest is located in the panhandle, near Tallahassee. The Ravine Trailhead is blue and starts near the observation deck and loops around the pond. This 1.8-mile trail is moderately strenuous with steep inclines. The Ravine Trail is a designated Trailwalker program trail.
Directions to Bear Creek Educational Forest
From Interstate 10: Exit onto Highway 267. Go south on Highway 267 for 4.8 miles. The entrance will be on your left.
From Highway 20: Turn north onto Highway 267. Follow Highway 267 for 7.5 miles. The entrance will be on your right.
Upcoming Trip?
I like to use Booking for booking not only my hotels, but my tickets and rental cars as well. Makes life so much easier with only having to log into one location for my information.
Be sure to grab my travel tips to save you time and money. You'll also be entered into the weekly drawings.
Register here: Get 100 Travel Tips EVERY traveler should know PLUS entered into the weekly drawing.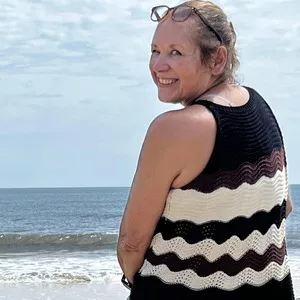 About Denise
Denise Sanger lives a life split between her love for fitness and her passion for travel particularly to the BEACH. Denise also has a love of marketing and lives in beautiful Suwannee County, Florida. You can find out more about Denise here: About Denise