This article may contain affiliate links. Whenever you buy something through one of these links, I may earn a small commission without any cost to you. I really appreciate it as it supports this site and my family. Thank you!
From the time we moved to Florida back in the 90's, we made an annual trek to Disney World in Orlando. As a young family, you better believe we figured out many ways to have as much fun as we could while sticking to a budget. It's REAL easy to max out your credit cards at Disney. After all, who doesn't want ears to take home?
Seeing the faces of my daughters though the first time we walk through the gates of Magic Kingdom, was and still is priceless. Their little faces literally lit up as they tried to take in everything at once. We did splurge on dinner with the characters and it was worth EVERY penny. Disney really puts on a show and makes it fun for the whole family. Probably why I still go back every few years. The rest of the time though, we did Disney on a budget.
One of the things we didn't do was stay at a Disney resort UNTIL we started staying at Camp Wilderness. Don't think you need to be a camper to stay at Camp Wilderness because you don't. The Wilderness Lodge is GORGEOUS!
I've been a camper since my teens so we did camp in a pop-up camper. Somewhere around 30 I said absolutely no more tent camping for this girl. Fast forward a few years and comfortable air mattress can make even the most die hard Holiday Inn camper happy in a tent.
Thank you for reading this post. Don't forget to subscribe! This way you never miss an update, travel deals, discounts and more!! Subscribe to the right------>
The benefit of staying at any Disney resort including Camp Wilderness, is that you have access to ALL the Disney perks. These perks include the Monorail, buses, boats and if you have the right ticket, early access to the parks.
The cost? Minimal. I rechecked today before writing this Disney tip post and you can book a campsite for $60/night. Think about that. Only $60/night! If you've been holding off taking the kids to Disney, borrow a tent and make your reservation. Note prices will be higher and it will be more difficult during holidays and other special events so choose your dates wisely.
There is SO much to see and do in every Disney hotel or resort so be sure to take time to check them all out. Disney really is a magical place and they go all out to make every visit memorable.
There are even more ways to save BIG bucks on a Disney trip. Matter of fact, one family actually spent less than half of what another family did just by following a few tips in Tripadvisor Disney World Vacation And Savings Travel Guide. Save more than $200 on the tickets alone plus all of these things:
Travel including airfare and transportation on the Magical Express airport shuttle.
Resorts and hotels.
Dining and reservations.
Park hopper and BEATING those long lines.
Hidden entrances.
Souvenirs.
And much more!
Don't let another year go by without making fun, family memories at Disney World or Disney Land. I was just at Epcot for the Flower and Garden Festival .
Start planning your Disney World Vacation now. You'll be glad you did when you see the smiling faces of your kids and grandkids when they see the welcoming Disney gates with Mickey and Minnie Mouse.
Travel with no regrets!
Denise
Upcoming Trip?
I like to use Booking for booking not only my hotels, but my tickets and rental cars as well. Makes life so much easier with only having to log into one location for my information.
Be sure to grab my travel tips to save you time and money. You'll also be entered into the weekly drawings.
Register here: Get 100 Travel Tips EVERY traveler should know PLUS entered into the weekly drawing.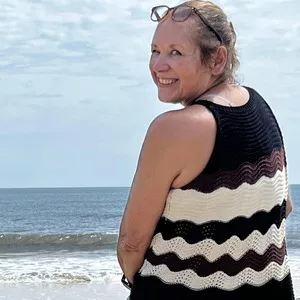 About Denise
Denise Sanger lives a life split between her love for fitness and her passion for travel particularly to the BEACH. Denise also has a love of marketing and lives in beautiful Suwannee County, Florida. You can find out more about Denise here: About Denise