What Are The Best Hotels In Miami Beach?
This article may contain affiliate links. Whenever you buy something through one of these links, I may earn a small commission without any cost to you. I really appreciate it as it supports this site and my family. Thank you!
Thinking about a getaway to Miami Beach? It's definitely a fun city to visit. But where are the best places to stay? This article will give you the top 10 Best Hotels In Miami Beach.
Miami Beach. Sunshine and palm trees. Lazy days on the sand followed by a nightlife unmatched anywhere else in the Sunshine State. I know New York has the nickname the city that never sleeps, but Miami can easily share that nickname.
Miami Beach is fairly safe, but it is very important to always be aware of your surroundings no matter where you travel. The world is a crazy place these days.
Below are the top 10 Best Hotels In Miami Beach according to not only stats but recent visits as well. At the bottom of this article, I have placed additional links to help you plan the best vacation in Miami Beach.
Thank you for reading this post. Don't forget to subscribe! This way you never miss an update, travel deals, discounts and more!! Subscribe to the right------>
Top 10 Best Hotels In Miami Beach
These hotels are in no particular order. Each one would be fantastic for a Miami Beach Vacation.
These hotels, however, are more upscale. I will be following this article up with another for Miami Beach listing more budget friendly options as well as family friendly options.
Personally? If I were traveling with family, Miami Beach would not be my first choice. Yes there are many fun things to do, but it is more pricey than other areas of the state.
These links below will help you plan the perfect Miami Beach getaway
Upcoming Trip?
I like to use Booking for booking not only my hotels, but my tickets and rental cars as well. Makes life so much easier with only having to log into one location for my information.
Be sure to grab my travel tips to save you time and money. You'll also be entered into the weekly drawings.
Register here: Get 100 Travel Tips EVERY traveler should know PLUS entered into the weekly drawing.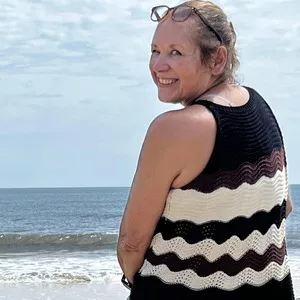 About Denise
Denise Sanger lives a life split between her love for fitness and her passion for travel particularly to the BEACH. Denise also has a love of marketing and lives in beautiful Suwannee County, Florida. You can find out more about Denise here: About Denise