Manatees At Blue Spring State Park
This article may contain affiliate links. Whenever you buy something through one of these links, I may earn a small commission without any cost to you. I really appreciate it as it supports this site and my family. Thank you!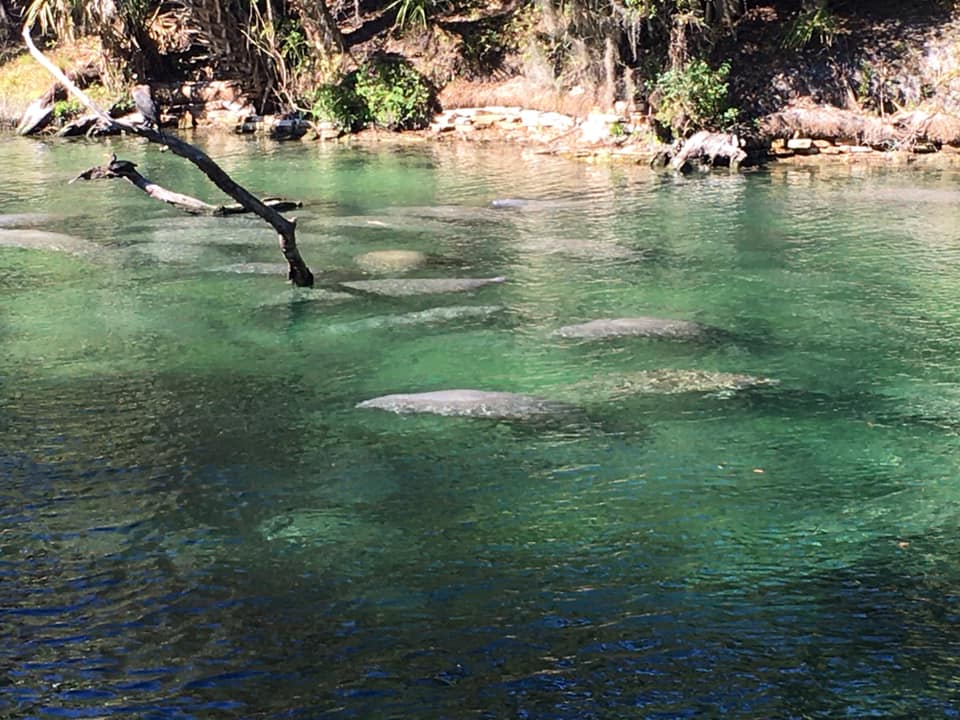 Why you must see the manatees at Blue Spring State Park.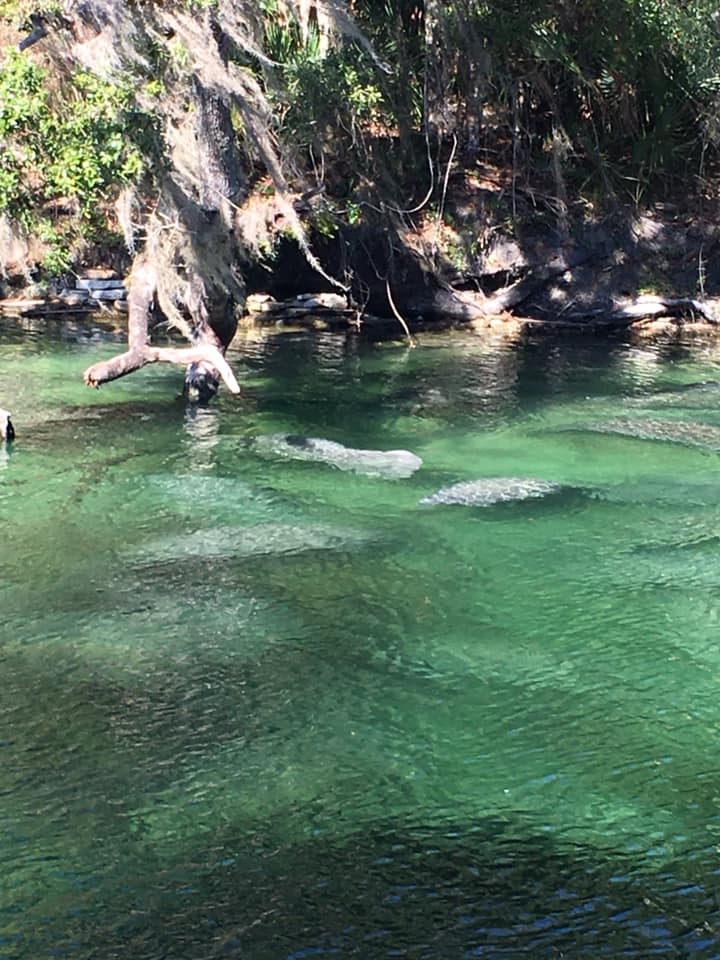 Manatees! There is something about these animals that always make me smile. They're so very gentle and unassuming. Every year in the winter, I make it a point to visit and see these beautiful animals. This year found me watching the manatees at Blue Spring State Park. Last year I actually visited both this park and Three Sisters Springs. You can read about Three Sisters here: Three Sisters Springs Manatees
Blue Spring State Park is located east of Ocala in Orange City. Easy jaunt over from Orlando or from along the coast near Daytona and Ormond Beach. And it's a must see if you're in the area when the temperatures are cold as they are now. As I live north of Orlando, we drove south on I-75 then 40 through the Ocala Forest to arrive at the park.
The manatees make their way into the springs to stay warm when it's cold outside. Florida's springs are a constant 72 degrees year round. Doesn't sound that warm but when the rivers and oceans are 65 or less in temps, 72 sounds positively balmy.
The day we visited this beautiful spring, there were over 500 manatees in the spring run. The run connects to a river feeding into the St. John River.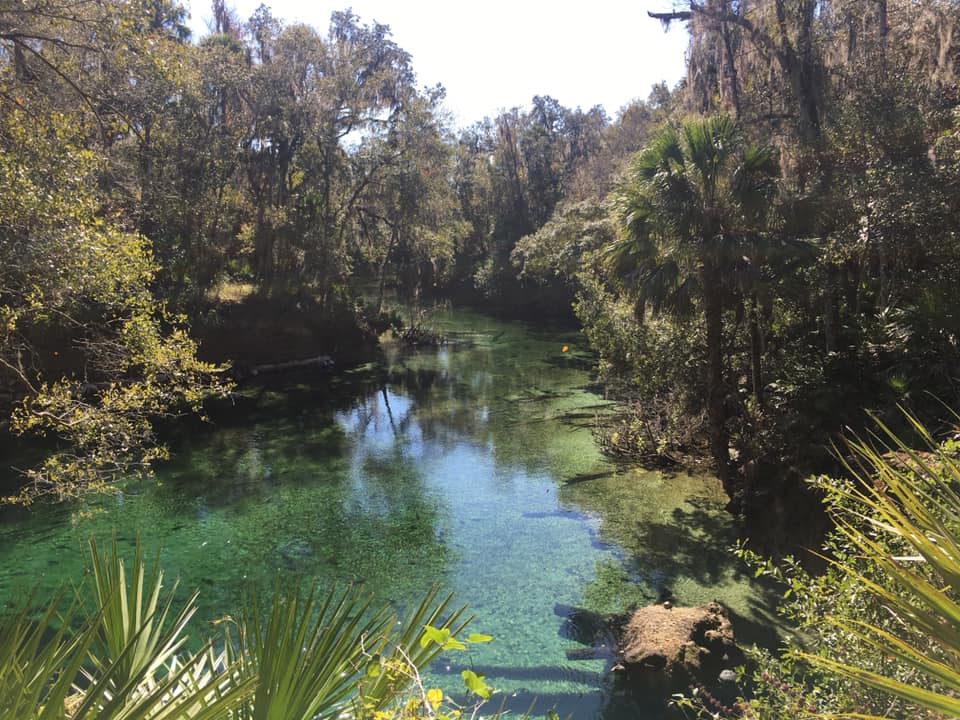 Blue Spring State Park is so focused on protecting the spring and the manatees, they only allow a certain number of visitors in at one time. If you are planning a trip to see the manatees, my recommendation is that you get there as early as possible. The park opens at 8 a.m. and remains open until sundown.
We arrived about 10:00 a.m. and did have to sit in line roughly 30 minutes before we were able to get in the park. As cars would leave the park, the rangers would allow more to enter. Personally I have no problem with this. We live in such an impatient society that I watched car after car leave the line. But these procedures are in place to protect the manatees.
Before you actually get into the park, you do need to pay an entrance fee which is $6/vehicle. You can actually pay this online if you choose but it's just as easy to pay at the entrance.
A boardwalk along the spring run has several observation spots to stop at and see the manatees. You'll also see alligators, turtles and many water birds. Take the time to walk to the end of the trail which is where the spring head flows from.
Blue Spring is a first magnitude spring on the St. John River. Located on the property is The Thursby House, built in 1872. Louis Thursby was a gold Rush prospector turned orange-grower and purchased Blue Spring in 1856. The house is beautiful and definitely worth the time to tour if it's open.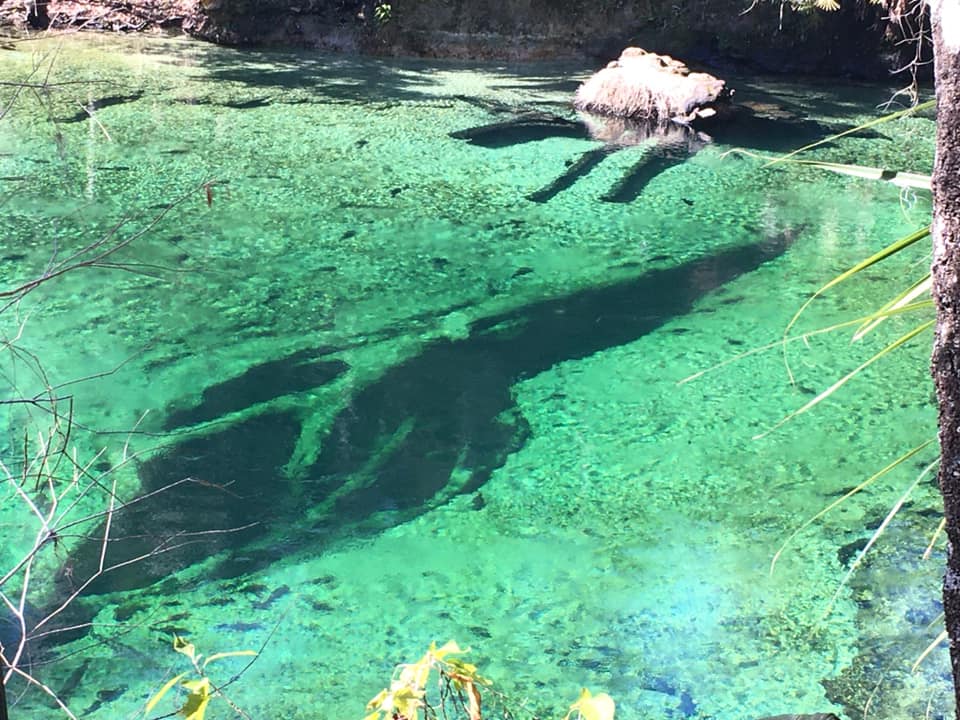 You cannot swim or kayak in Blue Spring or the Spring run when the manatees are in residence. They are protected and unfortunately, many have died as a result of their diet staple of eel grass dying due to fertilizers and chemical run-off.
It's up to us to take care of our planet and the beautiful animals that exist on it with us. Be sure to make the time to visit Blue Spring to see these gentle sea cows soon. Unless things change, they may not be available to see in the future.
Blue Spring State Park was awarded the 2021 Traveler Choice Emblem. Get more info on the park and the surrounding area here: Blue Spring Tripadvisor Info.
Upcoming Trip?
I like to use TripAdvisor for booking not only my hotels, but my tickets and rental cars as well. Makes life so much easier with only having to log into one location for my information.
Be sure to grab my travel tips to save you time and money. You'll also be entered into the weekly drawings.
Register here: Get 100 Travel Tips EVERY traveler should know PLUS entered into the weekly drawing.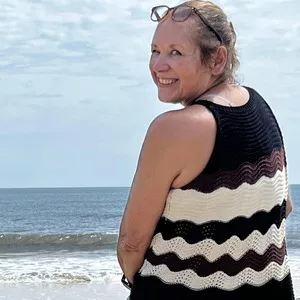 About Denise
Denise Sanger lives a life split between her love for fitness and her passion for travel particularly to the BEACH. Denise also has a love of marketing and lives in beautiful Suwannee County, Florida. You can find out more about Denise here: About Denise