Best Florida Beaches for a Girl Trip or Weekend Getaway
This article may contain affiliate links. Whenver you buy something through one of these links, I may earn a small commission without any cost to you. Thank you!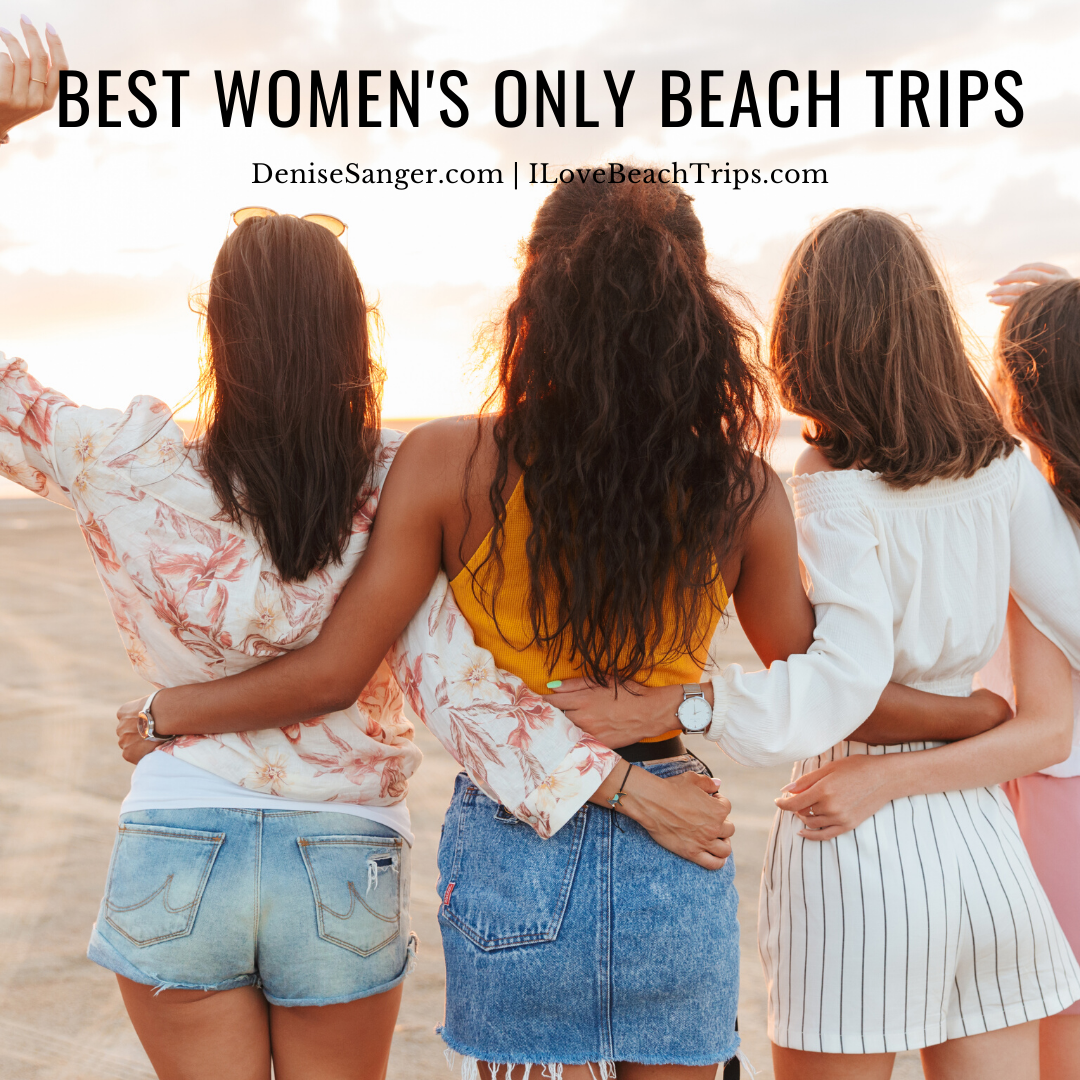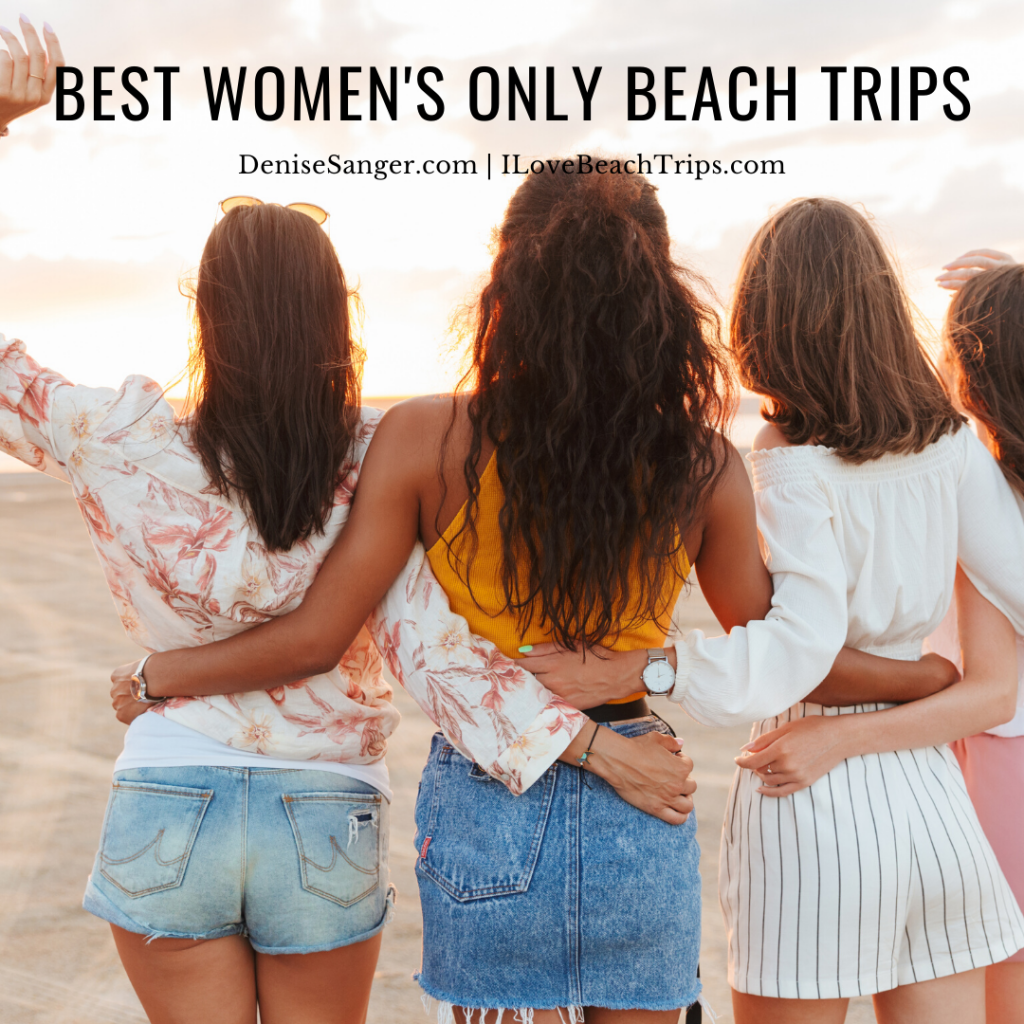 Weekend Getaway? Here's where you will find the best Florida beaches for a girl trip.
My best friends and I got together for our 60th birthdays late last year. Yes we are all three married but we make sure we get together at least once a year.
Only us girls. Spouses and significant others stay home to manage things while we are away. We get together more often if our schedules line up for us to do so.
Some of my most enjoyable trips are with my girlfriends. and my favorites are our weekend getaway trips. I love exploring coastal towns including the beaches.
Two of my girlfriends, Nancy and Karen, I have known most of my life. I met Karen in 4th grade and Nancy in 7th grade. It's funny how some folks come and go from your life, while other folks are with you through every moment – big or small.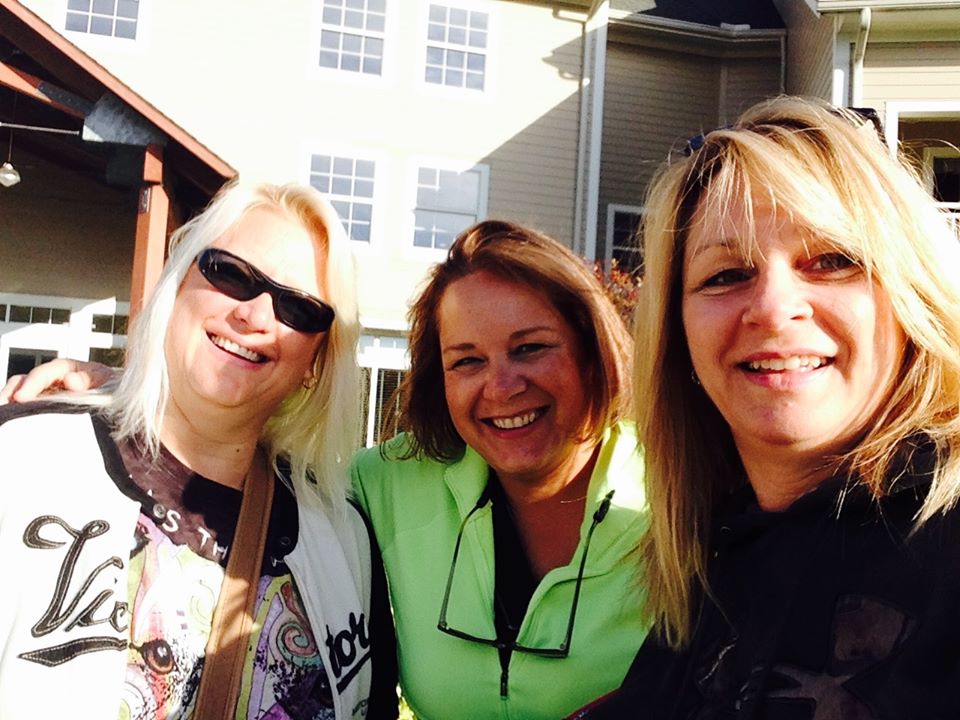 My husband and I do some traveling but he and I are polar opposites. I prefer a more active, sight-seeing, experiencing new things type of vacations.
For Len, downtime and a good meal every evening makes him a happy camper. And that's okay. If we were all the same, the world would be a very boring place.
My friends and I are not unique in our women only trips. Hotels, resorts, and tour guides have all noticed an uptick in women traveling in groups or alone.
(Tip: when booking your girls trip, be sure to mention that it's for a special occasion. Many hotels, resorts, etc love to know about your special event and will often provide dinner, drink and attraction tickets/discounts.)
I am very grateful that my girlfriends love to travel. Both my old friends and my newer friends. Some of the best places I have explored with my friends.
For a special trip, like our 50th birthday we were in Ohio.(Put In Bay and of of many theme parks we've visited Cedar Point, Ohio)
When planning for a 60th birthday we started looking at options early. So far we have tossed out a few national parks, New York City, Las Vegas as well as my favorite Panama City Beach.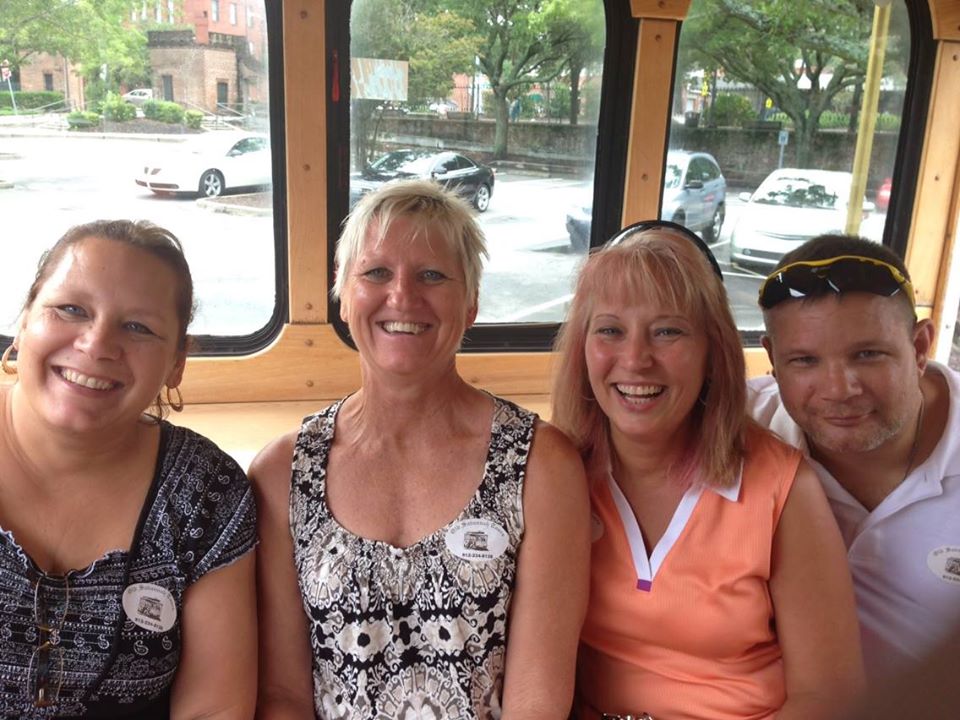 Weekend Getaway? Here's where you will find the best Florida beaches for a girl trip or weekend getaway.
I tend to lean toward the Gulf Coast as I think those are the best Florida beaches for a girl trip. Karen prefers to stay closer to home and Nancy is the peacemaker that will make it all come together.
What best Florida beaches for a girls trip or weekend getaway? I've listed them below and why they are some of our most memorable girls vacations:
Best Beaches For A Girl Trip in Key West and Key Largo
I have spent several unbelievable vacations in the Florida Keys including Key West and Key Largo. The keys are beyond gorgeous. One of my favorite trips was with two of my friends.
We had a condo in Key Largo that when I looked out my bedroom window, all I saw was ocean. Be sure to check for coupons for AirBNB or VRBO.


This trip for us was in a friend of a friend's condo. Beyond beautiful. We did a lot of beach walking, sitting, chatting and enjoyed dinner out every evening.
Captiva Island Weekend Getaway
Captiva Island is located near Fort Myers and absolutely heaven on earth. Miles of white sand beaches to explore in this area including Sanibel Island and Fort Myers beach.
You will find this area of Florida the perfect place for a girls getaway with so many fun things to do. Folks say the shelling is better on Sanibel but the beautiful beaches of Captiva will quickly draw you over.
Whether your crew are nature lovers or you are planning a bachelorette party, this part of the Gulf Coast is one of the prettiest areas in the United States. Fantastic vacation rentals and easy access from the airport makes this a great choice.
Stand-up paddle boards, kayaks or canoes, bike and hiking trails to explore during the day. Then venture out for a delicious dinner and maybe find some live music to enjoy at a bar afterwards.
Amelia Island Girls Trip
My heart always returns to Amelia Island and a great option for girls getaway. Grab my travel guide here: Travel guide for best beaches in Amelia Island Florida
If you are one for luxury resorts, you will find it on Amelia Island. The Ritz Carlton, Amelia Island or Omni Amelia Island Resort both at your service.
Beautiful ocean views, golf courses, and history to explore makes it one of my favorite places. Be sure to explore Fort Clinch when you are there. Then hit the downtown area town of Fernandina Beach for dinner. Definitely one of the best Florida beaches for girl trip or weekend getaway.
South Beach Miami
Is there any other beach as exciting and full of life as South Beach Miami? Celebrities. Out of this world food and beverage. Entertainment. You can easily see why South Beach is perfect for a weekend trip.
Spend the day among the palm trees and on the beach. Afterwards take a shower and head out for a night on the town.
Fun things to do include shopping and fine dining within walking distance of your hotel or the beach. Chat with your server or bartender and find out where the hot spots are for dancing at night.
Orlando, Florida
From the world of Mickey Mouse at Walt Disney World or dinosaurs at Universal Studios. If amusement or theme parks are your thing, Orlando is a great place for a quick getaway.
Easy to fly in and out of Orlando International Airport and the resorts will send a bus to pick you up if you say on site with them. Absolutely enjoy the parks but don't stop there.
Venture over to International Drive for Wonder Works, the huge ferris wheel, helicopter rides plus shopping and fine dining. You definitely will not run out of options when you visit Orlando.
Ready for a beach day? Hop in the car and head over to St. Petersburg or Clearwater Beach.
St. Augustine, Florida
You know it! Another one of my favorites and for so many reasons.
History buff? It is a must you visit San Marco Fort and downtown St. Augustine. So much history. I really recommend jumping on a trolley for a guided tour if you have never been. Easy access for parking.
Winery, distillery, several craft breweries and food that is out of this world awaits you. Last time I visited we stayed in a VRBO and loved every minute. We were literally a 2 minute walk to the beach.
Want to be frightened? Ghost tours in the jail and around St. Augustine is a must on your list for night.
After exploring historic downtown, take a quick day trip over to Daytona Beach. Absolutely worth the short drive, in Daytona Beach you will find 26 miles of beach to explore. Still one of the hottest party places in Florida for all ages.
Other Girl Trip Ideas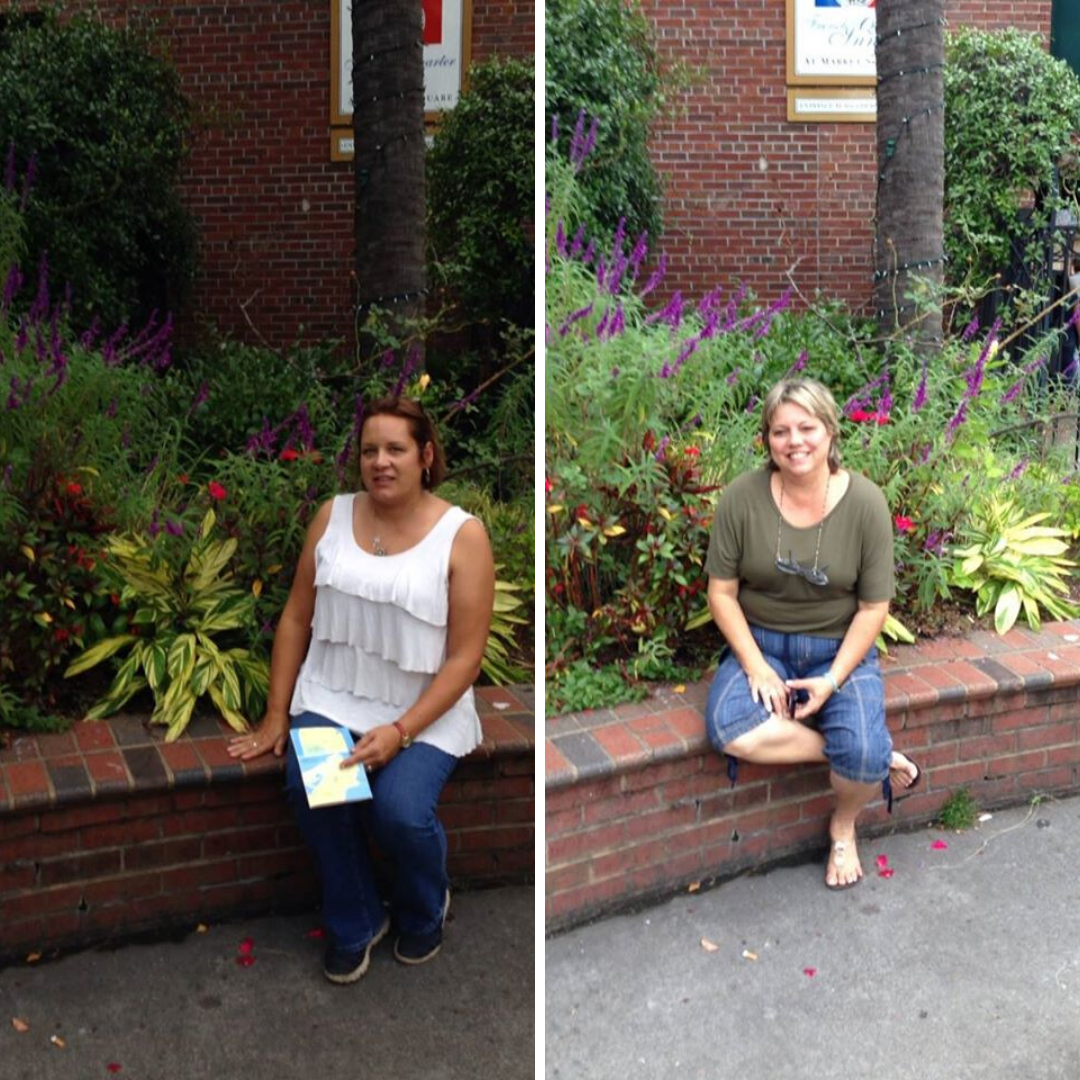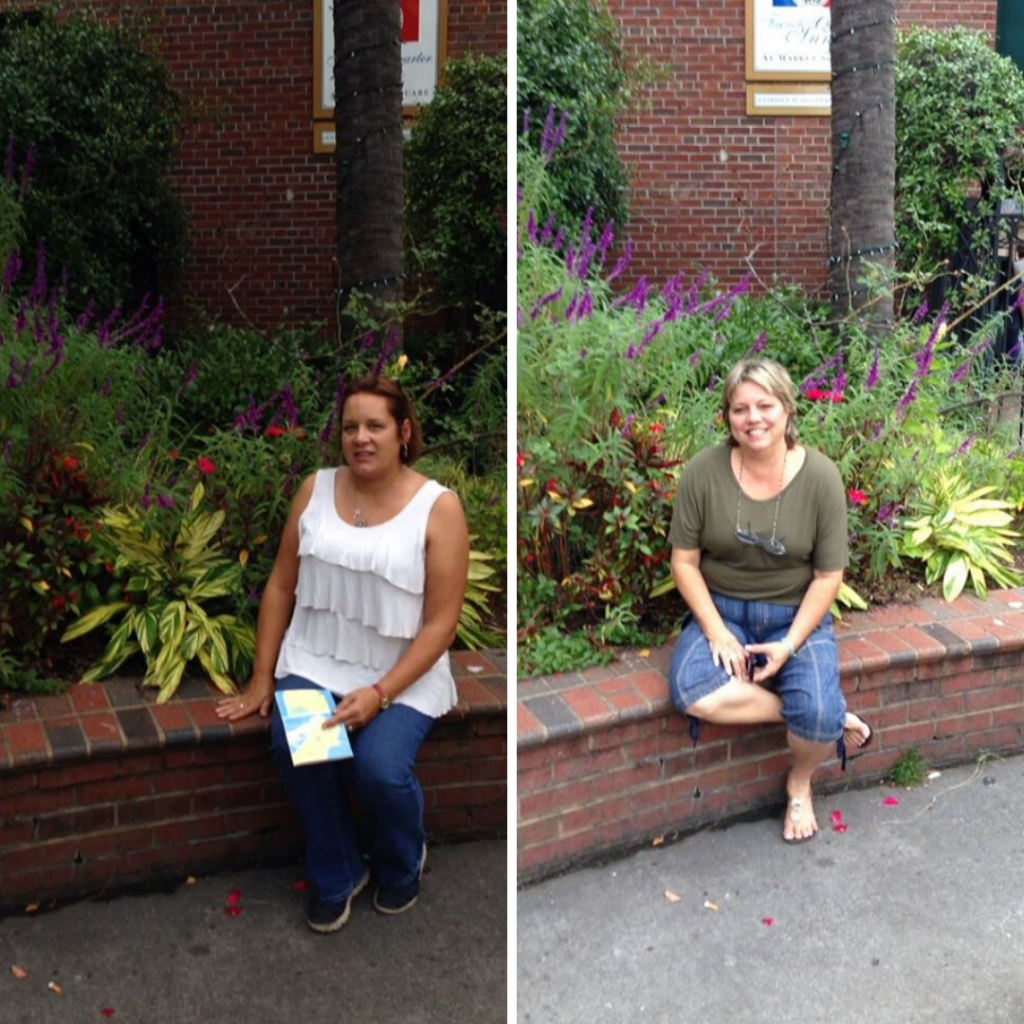 Savannah, GA. Another one of my absolute favorite places as you know and one I have been to many times with my girlfriends and family. One of the first triathlons I competed in was in nearby Skidaway Island.
Savannah is beyond gorgeous. We generally stay outside of the historical area because it's much less expensive and hotels are willing to offer more incentives and better deals.
One thing we always do when we get to both Savannah and St. Augustine, is jump on the on/off trolley and take a complete loop around the city. Then on the second time, we jump off where we want to start our sight-seeing.
Be sure to have either lunch or dinner down by the river. Every restaurant I've eaten at in Savannah including Paula Deans have been outstanding.
Panama City Beach and Destin. Of course you know I absolutely MUST put my favorite beaches in the panhandle on this list. My girlfriends and I have been many times. As I've written about this area quite a bit, take a moment to read: Best Things To Do In Panama City Beach, Florida.
Las Vegas, NV. Of course you know a girls trip to Vegas is guaranteed to be a blast. Need I say more? To be honest, I don't think I've ever spent more than $50/night for a beautiful hotel room so take some time and shop around before booking the first hotel you look at. When you take a look at the cost of airfare, hotel, and food, Vegas is actually quite an affordable girls trip destination.
New Orleans, LA. Another one to put on your girls trips list if you haven't been to the big easy yet. My girlfriend, Suzie, and I decided we wanted to see everything New Orleans had to offer from the chicory coffee and beignets to Bourbon Street and the above ground cemeteries – and we did. If you love history, New Orleans is definitely one of the top cities I've visited for that exact reason.
As I've been taking a walk down memory lane, I realized there are so many more that I need to add to this article. So many wonderful girls trips that you'll want to add to your bucket list.
Don't miss out! Sign up for my weekly drawings for beach gear, hotel vouchers and more. Twice a week, we select a lucky winner for a gift card, beach wear, Boho Beach Chic outfit and more. It's FREE. No purchase necessary. Register here: Enter to Win then keep an eye on your emails!
The BEST way to enjoy any of these best Florida beaches for a girl trip? Rent a home or condo. Get more info here: Vacation Rentals Florida
Upcoming Trip?
I like to use TripAdvisor for booking not only my hotels, but my tickets and rental cars as well. Makes life so much easier with only having to log into one location for my information.
Be sure to grab my travel tips to save you time and money. You'll also be entered into the weekly drawings.
Register here: Get 100 Travel Tips EVERY traveler should know PLUS entered into the weekly drawing.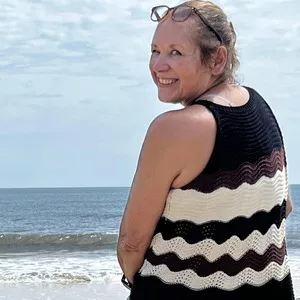 About Denise
Denise Sanger lives a life split between her love for fitness and her passion for travel particularly to the BEACH. Denise also has a love of marketing and lives in beautiful Suwannee County, Florida. You can find out more about Denise here: About Denise