Love Wine? Be Sure To Visit These Top Wineries Naples FL
This article may contain affiliate links. Whenever you buy something through one of these links, I may earn a small commission without any cost to you. I really appreciate it as it supports this site and my family. Thank you!
Do you have a love affair with fine wine? While on vacation in Southwest Florida, take time to enjoy some of the best wineries Naples FL
I do have a love affair with wine. I also love hitting the various breweries throughout the state when I travel. This is a new section on my site dedicated to wineries and breweries to visit throughout the state of Florida. Be sure to bookmark this page for updates.
From wineries and vineyards to some of the new wines at local wine stores, there are plenty of options for a connoisseur of wines looking to explore the local wineries.
At the end of this article, will be links to other articles on my site with more fun things to do in Southwest Florida on your trip.
Thank you for reading this post. Don't forget to subscribe! This way you never miss an update, travel deals, discounts and more!! Subscribe to the right------>
Whether you're looking for a romantic date-night idea with great views or a group outing with friends, these wineries in Naples, FL will make your visit an unforgettable experience.
The Naples Winery
The Naples Winery is located at 1200 5th Ave. South Naples, Florida 34102. This winery offers wines in a variety of types including the familiar native grapes like Muscadine Grape as well as tropical fruit and citrus fruit wines. My favorites are the berry wines. They are so good!
A free daily wine tasting is offered, so you can try a great wine you normally would not explore like Key Limen and Midnight Sun that is aged with fresh roasted coffee beans. These delectable wines are all available for purchase in the wine store.
One of the best Wineries Naples FL but I also want to mention The Naples Winery at Tin City. The address is 1200 5th Ave South, Naples, FL 34102 It is showing currently closed so check before you visit.
Fairways Wine Vault is now Naples Fine Wines
Previously known as Fairways Wine Vault, Naples Fine Wines is located at 6210 Shirley Street, Suite 110, Naples, Florida 34109.
Not a winery with a vineyard, Naples Fine Wines specializes in fine wines from all around the world, with vintages from France, Italy, Spain, Australia, and Chile.
Enjoy the wines in a tasting room. Private events are held often. If you find a wine you absolutely love, you can join Naples Fine Wine Clubs, an optional membership, and have the wines shipped to you.
Cooper's Hawk Winery & Restaurant
Located in the heart of Fifth Avenue South in Naples, Cooper's Hawk Winery & Restaurant is a must-visit wine destination. Part of a chain, you can find Cooper's Hawk Winery & Restaurant in several cities and states.
This tastefully decorated winery and restaurant offer a stunning array of wines, including whites, reds, and sparkling varieties. Enjoy a 7 – 8 wine tasting in the Napa-Style Tasting Room.
Hungry? You can also explore their excellent selection of appetizers, salads and pizzas to enjoy while sampling their delicious wines in the dining room of the restaurant.
You will have a truly unique experience with each sip. Cooper's Hawk & Winery Restaurant is located at 11905 Tamiami Trail N Naples, FL 34110.
Naples Wine Collection
For a truly unique experience, look no further than Naples Wine Collection's tour and tasting event. Located at 2343 Vanderbilt Beach Rd, Suite 604, Naples, FL 34109, enjoy a variety of wines and find your new favorite.
This is one of the best collections of wines in a retail storefront. They also offer several events throughout the week. One truly unique event to check into is the Naples Princess Sunset Wine Cruise.
After an event, you can buy from their wine inventory or join the wine club and have your favorites each month shipped to you.
Vineyards Country Club
People often ask about Vineyards Country Club. Vineyards Country Club is located at 400 Vineyards Blvd., Naples, FL 34119.
It is a private club that requires membership. You do not need to live at the Country Club, but this is a luxury-inspired resort destination.
Enjoy golfing, tennis courts, fitness center, fine dining and more as part of your membership.
Wine Stores in Naples
In addition to the amazing wineries and restaurants mentioned above located in Naples, there are many great stores that offer a selection of wines from local and international winemakers.
Whether you're looking for an everyday drinking wine or one to bring to a special occasion, the stores in Naples have something for everyone.
You can find great wines ranging from dry whites to full-bodied malbecs to sweet dessert wines and much more. Shop in retail chains like ABC Liquors or smaller boutique stores and restaurants located throughout Naples.
Upcoming Trip?
I like to use Booking for booking not only my hotels, but my tickets and rental cars as well. Makes life so much easier with only having to log into one location for my information.
Be sure to grab my travel tips to save you time and money. You'll also be entered into the weekly drawings.
Register here: Get 100 Travel Tips EVERY traveler should know PLUS entered into the weekly drawing.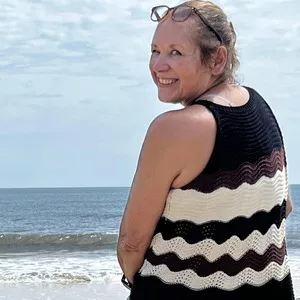 About Denise
Denise Sanger lives a life split between her love for fitness and her passion for travel particularly to the BEACH. Denise also has a love of marketing and lives in beautiful Suwannee County, Florida. You can find out more about Denise here: About Denise