Don't Deprive Yourself This Holiday Season. Choose Wisely
This article may contain affiliate links. Whenever you buy something through one of these links, I may earn a small commission without any cost to you. I really appreciate it as it supports this site and my family. Thank you!
It is that time of year again.  Halloween just passed and Thanksgiving is right around the corner. The time of year so many of us dread because everything seems to be out of our control.  Our eating, our drinking, our spending, and even our day to day lives trying to get everything done on our long to do lists.  But it doesn't have to feel like you're out of control.




Slow down and enjoy every moment of the season.  If you want to eat that piece of pumpkin pie – eat it. When we deprive ourselves by not allowing ourselves to relax and truly enjoy the holidays, we end up overindulging in EVERYTHING not just eating.
Think about it.  If you cut yourself some slack and eat the piece of pie, you satisfy the craving and want for that special dessert that you only have during the holidays.  When you don't allow yourself some wiggle room, you end up going overboard and eat way more than you want.   As humans, we don't like to be deprived or told no we can't do that or no we can't have that. So don't do it to yourself especially during the holiday season.
You won't be at a party every day during this holiday season so on the days you are not, get your exercise in and watch what you eat.  Keeping an eye on what you are doing and when you are doing it will help you hold off weight gain and increased stress during the holiday season.
On the flip side, don't make the mistake of thinking that since it's the holidays, it's okay to totally ignore what you eat and not to exercise. If you want to maintain your fitness, it's important that you MAKE the time to exercise and watch your nutrition at least 80% of the time.
Thank you for reading this post. Don't forget to subscribe! This way you never miss an update, travel deals, discounts and more!! Subscribe to the right------>
Let's recap:
1.   Keep to an exercise routine.
2.  Watch what you eat.
3.  Plan ahead. If you are going to a party in the evening, eat a healthy meal before you go.  You'll be less likely to snack.
By following these 3 simple steps you will stay on track through the 2018 holiday season and be ahead of the game for 2019. You CAN do it!
Have a great week!
To your health,
Denise
Upcoming Trip?
I like to use Booking for booking not only my hotels, but my tickets and rental cars as well. Makes life so much easier with only having to log into one location for my information.
Be sure to grab my travel tips to save you time and money. You'll also be entered into the weekly drawings.
Register here: Get 100 Travel Tips EVERY traveler should know PLUS entered into the weekly drawing.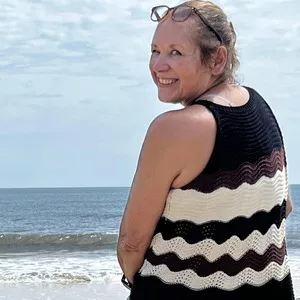 About Denise
Denise Sanger lives a life split between her love for fitness and her passion for travel particularly to the BEACH. Denise also has a love of marketing and lives in beautiful Suwannee County, Florida. You can find out more about Denise here: About Denise