Best Places to Visit in October in the USA
This article may contain affiliate links. Whenever you buy something through one of these links, I may earn a small commission without any cost to you. I really appreciate it as it supports this site and my family. Thank you!
UPDATED: September 2023. The crisp, clean air of Fall. I can always smell the change in the air, and it's truly one of my favorite times of year to travel. Below are my favorite places to visit in October.
I've visited the beach, the mountains, the flat middle part of the USA as well as the Pacific Coast during autumn and travel at this time of year never disappoints.
The top picks for places to visit in October in the USA are listed for you. If you're looking for the best beaches to visit, click here: Best Fall Beach Vacation Ideas
Blue Ridge Mountains. I love all the mountains, but Blue Ridge is at the top of the list. October marks the beginning of the leaf color changing season for the Blue Ridge Mountains. It's so popular that it's important to make reservations for accommodations months in advance. For me this year, I'll be staying in a cabin, but there are many other accommodations to choose from if you'd like to add this to your October travel schedule. If you'd like a cabin, I'd check VRBO. You can do that here: Check Cabins VRBO.
St. Augustine, Florida. This historic city is perfect to visit in October. The weather is a bit cooler and there is a lot to explore with fewer crowds. Want to hit the beach? St. Augustine Beach as well as Jacksonville Beach are nearby.
Charleston, South Carolina: Charleston is a beautiful city with a rich history. In the fall, the city hosts a variety of festivals, including the Charleston Wine and Food Festival and the Cooper River Bridge Run.
Outer Banks, North Carolina: The Outer Banks is a string of barrier islands off the coast of North Carolina. It's a popular destination for beach lovers, but it's also a great place to go hiking, fishing, and kayaking in the fall.
Asheville, North Carolina. No better place to end then back in the mountains. Fresh air. Waterfalls. Changing color of the leaves. There truly is nothing more magical than autumn in the mountains. A few others to visit on the East Coast is the Appalachian Mountains, Smokey Mountains, or Adirondack Mountains. Pick the mountain range closest to you.
Great Smoky Mountains National Park, North Carolina and Tennessee: This park is a popular destination for fall foliage viewing, with its colorful changing leaves. You can enjoy hiking, camping, and scenic drives in the park.
Ohio, Pennsylvania, Michigan or any of the Midwestern states. The color change in these areas is GORGEOUS! I'm a Cleveland, Ohio born and raised girl and fall in the Midwest is out of this world. A few years back, my girlfriends and I did the covered bridge tour near Geneva-On-The-Lake mid-October and it was so pretty!
Sedona, Arizona: Sedona is a popular destination for its red rock scenery. In the fall, the rocks take on a warm glow, making for some stunning photos. There are also many hiking and biking trails in the area.
Aspen, Colorado: Aspen is a charming town in the Rocky Mountains that is known for its skiing and snowboarding in the winter, but it's also a great place to visit in the fall. The aspen trees in the area turn gold in October, and there are many hiking and biking trails to enjoy.
Eastern Sierra. Absolutely beyond gorgeous! This area has some of the most beautiful views and places to explore. From snow capped mountains to lakes, there is truly is something for everyone in this part of the country. Colors begin to change as soon as the temps dip and days become shorter.
Yosemite National Park, California: Yosemite is another great place to visit in October for fall foliage. The park is home to a variety of trees, including maples, oaks, and dogwoods, which all turn beautiful shades of red, orange, and yellow in the fall.
New York, New York. Many folks don't think of New York City as a fall destination, but it's actually my favorite time to visit. Crowds are less as kids go back to school and the temps are cooler which makes it nice for sightseeing. My favorite? Central Park as the colors change. Not to be missed!
New England: New England is a great place to visit in October for its charming towns, historic sites, and fall foliage. Some popular destinations in New England include my favorite city, Boston, as well as Salem, Cape Cod, and the White Mountains.
Yellowstone Park. Another place to visit after the summer crowds are gone. You will have some elbow room! Miles of hiking trails along waterfalls and geysers. Even better? It's easier to find a place to stay.
Whatever you decide to do this October, make sure it takes you outdoors. Explore this beautiful world we live in.
Thank you for reading this post. Don't forget to subscribe! This way you never miss an update, travel deals, discounts and more!! Subscribe to the right------>
These links will help you plan your trip
Upcoming Trip?
I like to use Booking for booking not only my hotels, but my tickets and rental cars as well. Makes life so much easier with only having to log into one location for my information.
Be sure to grab my travel tips to save you time and money. You'll also be entered into the weekly drawings.
Register here: Get 100 Travel Tips EVERY traveler should know PLUS entered into the weekly drawing.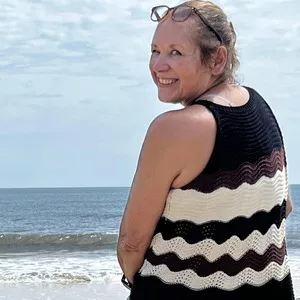 About Denise
Denise Sanger lives a life split between her love for fitness and her passion for travel particularly to the BEACH. Denise also has a love of marketing and lives in beautiful Suwannee County, Florida. You can find out more about Denise here: About Denise