Best Marco Island Beaches Florida For A Fun Vacation
This article may contain affiliate links. Whenever you buy something through one of these links, I may earn a small commission without any cost to you. I really appreciate it as it supports this site and my family. Thank you!
Pack Your Bags and Discover the Best Beaches on Marco Island
If you're looking for the best Marco Island Beaches, look no further! This post details the best beaches on Marco Island including public beaches to help you plan your next getaway.
From luxury retreats to unspoiled parks with local wildlife, shelling to swimming, Marco Island offers something for everyone. So pack your bags and get ready to discover some of the most beautiful beaches in Florida perfect for you.
I have broken down the offshore island beaches by activity to make it easy for you to choose the perfect place for you.
NOTE: I did start writing this article prior to the hurricanes including Hurricane Ian that hit during the summer. Before you book your Marco Island beach vacation here in Florida, I recommend calling the homeowner or hotel prior to booking.
Thank you for reading this post. Don't forget to subscribe! This way you never miss an update, travel deals, discounts and more!! Subscribe to the right------>
Where is Marco Island?
Marco Island is the largest island of the Ten Thousand Islands located off Florida's Gulf Coast on the southwest side and a short drive from Everglades National Park and nearby Naples and Fort Myers. It is in Collier County and the nearest airport would be Southwest Florida International Airport.
If you are on the East Coast or Florida Keys, you would drive west across Alligator Alley off I-75 or for those coming in from the northeast, I-95 to US 41 West. Roughly 2-hour drive from Miami (add 4 hours from Key West) which makes Marco Island a great day trip destination.
Shelling beaches: the best Marco Island beaches for those who love to collect shells!
Marco Island is a small barrier island off the coast of southwest Florida. It's well-known for its white sand beaches and sunny weather. The island is also a popular destination for those who love to collect shells.
The best shelling beaches on Marco Island are Tigertail Beach, South Marco Beach, and Winterberry Beach. Tigertail Beach Park is a great spot for collecting shells because it has a wide variety of shells to choose from.
South Marco Beach or South Beach is one of two major beaches on the island. Parking however, may be challenging. The best place to park would be the Public Parking Lot. On Google Maps, search for South Beach Parking Lot. Then it is a short walk to the beach. Start looking for the perfect shell as soon as your feet hit the sand!
Winterberry Beach is located somewhat in the center of this island. There is no public parking lot, but there is a private lot nearby. Something to consider is all the beaches I mentioned for seashells on connected. You can walk miles of beach from one end of the island to the other.
Swimming beaches: perfect for a refreshing dip or a day of fun in the sun!
Not only is lying on the beach or searching for the perfect seashell a great way to spend the day, you will want to take a dip in the Gulf of Mexico while you are there. There are five beaches that are best for swimming.
Residents Beach
Residents Beach (Residents' Beach) on North Collier Boulevard is one of the most popular beaches for swimming but here's the thing, it is a private beach. There is no nearby parking. You can access the beach if you are staying at the Marriott as the public access point runs along the side of the hotel.
Tigertail Beach
The other workaround is to park over at South Beach or Tigertail Beach which is also near the tidal lagoon. Day parking will be roughly $6 at either parking area with plenty of parking spaces. If you have the kids with you, I would recommend Tigertail Beach as it has nice restroom facilities Shallow water, nice picnic area and plenty to do make Tigertail Beach a great family beach destination.
South Beach
South Beach is the other beach for swimming. Also located on Collier Boulevard, but parking is a bit more difficult. You will need either a parking sticker or to pay the daily parking fee.
Secluded Marco Island Beaches:
Romantic getaway? Prefer peace and quiet? If you're looking for a little more privacy on your next beach vacation, look no further than these Marco Island beaches This beautiful island off the coast of Florida is home to some of the most secluded beaches in the area.
Depending on the time of year, many of Marco Island beaches are less crowded than their southeastern counterparts in Miami, Fort Lauderale or West Palm Beach.
One of the best places to find a secluded beach as well as beautiful seashells and sand dollars on Marco Island is Tigertail Beach and Sand Dollar Spit. Tigertail Beach with the beautiful lagoon and Sand Dollar Spit across the lagoon on the other side.
This stretch of sand is located at the southern tip of the island and is only accessible by boat or ferry. Once you arrive, you'll find plenty of privacy among the mangroves and tall sea grasses. The beach itself is also quite beautiful, with powdery white sand and clear blue waters.
The next option and great place for a secluded beach on Marco Island is Caxambas Pass Beach Park. This beach is located on the northern end of the island and can be reached by car.
The beach here is much smaller than Tigertail, but it's still incredibly beautiful and peaceful. It's perfect for a romantic stroll or picnicking with friends.
Barefoot Beach Preserve County Park is a hidden gem with natural beauty you have to see for yourself. Marco Island residents have a pass to enter, but others are welcome after paying the parking fee of $10.
Plenty of seashells, resident gopher turtles, and you may even spot bottlenose dolphins off the coast. To see the dolphins up close, I recommend one of the dolphin tours available by the island's tour operators.
If you're looking for an even more remote experience, consider Keewaydin Island This beach is only accessible by boat and is on a off Naples and just north of Marco Island. Sandbars, seashells, sand dollars and dolphins and more. You'll find yourself surrounded by nothing but pristine white sand and crystal-clear blue waters.
One more to mention is Hideaway Beach is another less busy beach, but it is in a private community. Because it is private, it is mainly residents on the beach. You do need to either stay in this community or know someone that resides in it.
Family-friendly Marco Island beaches: perfect for a day out with the kids!
Anyone that has vacationed with kids, knows how important it is to keep them happily busy. There are many family-friendly beaches around the world that are perfect for a day out with the kids.
These beaches usually have shallower waters, soft sand, and plenty of activities to keep the little ones entertained.
Again South Marco Beach is at the top of the list. South Marco Beach access is as you may have guessed on the southern end of the island. Gentle waters even during winter months makes this a great beach for families to enjoy.
Other water activities include paddleboarding, jet skis or kayaking. You can rent everything you need from nearby Marco Island Water Sports.
Sand Dollar Island is another popular place to take the kids. Highlighted on the Travel Channel, and accessible by boat, this island with its remote beach is one of the best places for hard to find shells.
Nature lovers flock to Marco Island beaches Florida for the beautiful marine life and wildlife on the island.
Make time to visit the local preserves and wildlife management areas where you see American Osprey, manatees, dolphins, sea turtles, bobcats, panthers, plenty of birds including migratory birds.
Pet-friendly beaches: bring your four-legged friend along for a fun day at the beach!
I've started including pet friendly beaches in each beach article as I get this question very often. Marco Island beaches Florida are not pet friendly, but Keewaydin Island is.
Eight miles of soft white sand, you can take a shuttle from Rose Marina on Marco Island. Definitely worth the trip to enjoy the day with your four legged family member.
Where to Stay on Marco Island:
There are so many rental options to choose from many with a private pool, hot tub, fitness center and some even with a heated seasonal outdoor pool. Check the private home rental options here: Marco Island Vacation Home Rentals
Prefer a hotel? These great options are perfect for those that prefer a hotel: Marco Island Hotels
Whether you're looking to relax or have some fun, Marco Island and Marco Island Beaches are definitely the place to be!
With its scenic beach roads, beautiful beaches, water activities, restaurants and shops, there's something for everyone in this beautiful area of southwest Florida.
Upcoming Trip?
I like to use Booking for booking not only my hotels, but my tickets and rental cars as well. Makes life so much easier with only having to log into one location for my information.
Be sure to grab my travel tips to save you time and money. You'll also be entered into the weekly drawings.
Register here: Get 100 Travel Tips EVERY traveler should know PLUS entered into the weekly drawing.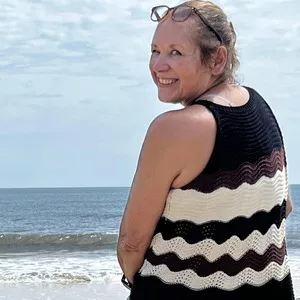 About Denise
Denise Sanger lives a life split between her love for fitness and her passion for travel particularly to the BEACH. Denise also has a love of marketing and lives in beautiful Suwannee County, Florida. You can find out more about Denise here: About Denise