Healthy Living: Why Sleep Is Important
This article may contain affiliate links. Whenver you buy something through one of these links, I may earn a small commission without any cost to you. Thank you!
How important is sleep?
Climb into bed. Relax. Then zzzzzzz until you naturally wake up in the morning. Too bad it doesn't happen like this for many of us, me included.
How important is it to get a good night's sleep? Important.  Not sure about you but I know immediately when I am not getting enough sleep at night.  My first clue is that I really do not want to get moving in the morning and I am an early riser. My second clue is that it is quite hard for me to stay on track and focused during the day.




Sleep is crucial to overall good health but the fact is it can be hard for some of us to sleep well. I am one of those people that have a hard time first falling asleep then staying asleep. I cannot seem to turn my brain off.
Remember when we were kids and we would play and play for hours then boom, crash for the night. The good old days. These days, we still go 100 miles per hour but at the end of the day, we cannot turn our brains off and relax to fall asleep.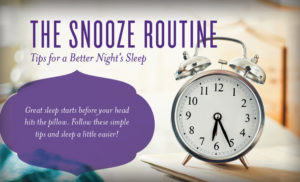 The day after we do not sleep well, we often find that we have trouble remembering things and staying on track. The reason is because we need sleep for our brains to function properly.  For children, sleep helps them learn along with use problem solving skills more easily. It also plays a large part in how kids perform at school and other activities.
If staying focused during the day isn't enough of a reason to get a good night's rest, you may also find that you could experience mood swings and be a little short-tempered.   Lack of sleep has been linked to depression and feelings of sadness.
What can we do if we are struggling to get a good night's rest and do not want to take medication? These tips may help you fall asleep and hopefully stay asleep:
Be aware of what you are eating and drinking especially in the late afternoon.  If you eat too close to bedtime, you may find that you are uncomfortable and simply cannot relax.  Also limit beverages including those with caffeine and alcohol.  Even though alcohol may help you fall asleep initially, the effects could wear off and you will find yourself wide awake in the middle of the night.
Create bedtime rituals.  Doing the same things in the same order signals to your body that you are winding down and getting ready to sleep.
Stick to a schedule.  Strive to wake and fall asleep the same time every day.  Once in a while you may find you are awake later than normal but get right back on track the next day.  Even if you are tired in the morning, wake up and start moving when it is time and avoid lying in bed past your wake time.
Cool your room.  The ideal temperature for sleeping is 67 – 70. If you are able to, cooling your room will also signal to your body that it is time for rest.
Keep in mind it may take 21 to 30 days for your new bedtime habits to feel normal to you.  The first night you go to bed and easily fall asleep will be your reward. Enjoy it!
To your health,
Denise
Upcoming Trip?
I like to use TripAdvisor for booking not only my hotels, but my tickets and rental cars as well. Makes life so much easier with only having to log into one location for my information.
Be sure to grab my travel tips to save you time and money. You'll also be entered into the weekly drawings.
Register here: Get 100 Travel Tips EVERY traveler should know PLUS entered into the weekly drawing.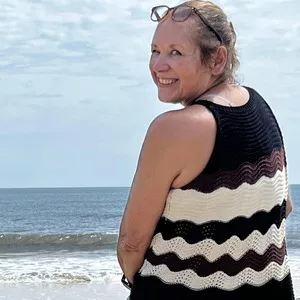 About Denise
Denise Sanger lives a life split between her love for fitness and her passion for travel particularly to the BEACH. Denise also has a love of marketing and lives in beautiful Suwannee County, Florida. You can find out more about Denise here: About Denise