This article may contain affiliate links. Whenever you buy something through one of these links, I may earn a small commission without any cost to you. I really appreciate it as it supports this site and my family. Thank you!
It is 5:00 p.m. Thursday evening and you are headed home after a long day at work. As you are driving, you notice several fast food restaurants. You are tired. You don't feel like cooking. What are the chances you will turn into that drive through and order fast food for the family? Little to none if you have planned ahead.
I am reading a fantastic book called Eat To Beat Disease written by William W Li. (Click here to get info on the book via my Amazon affiliate link: Eat To Beat Disease) When it comes to nutrition and taking care of our bodies, I believe the more information available the better. William Li is a doctor that FINALLY explains in a way we can understand that the food we eat can help us fight disease.
Too often we are bombarded with commercial after commercial trying to get us to make that right turn into a fast food drive through. After all it's convenient for the busy lives we live right? But how much is all that convenience costing us as far as our health?
Did you know that in early 1900's, only 2% of meals were eaten outside of the home. 2%! Ready to take a guess as to the amount of meals eaten outside of the home is today? More than 50%. When we do eat at home, most of us eat alone in front of the TV. What happened to dinnertime when the family would sit down and not only eat together but catch up on what happened that day? When I was growing up, it was 5:00 p.m. dinner time and you'd better have your butt in the house and at the table.
Thank you for reading this post. Don't forget to subscribe! This way you never miss an update, travel deals, discounts and more!! Subscribe to the right------>
There are many reasons to cook the meals we eat at home after a long day of work and school. But did you know eating home-cooked meals together as a family, is beneficial for kids and adults too?
Research has shown that those that eat home-cooked meals consume less sugar and processed foods. Even better? Eating five or more home cooked meals each week can mean a longer, healthier life. Do I have your attention yet? Good because it gets better.
Home cooked family meal time helps us feel happier and may even reduce the symptoms of depression. Another bonus? Home cooked meals benefit the environment because we can choose better foods to prepare while also using less packaging.

Now back to Dr. Li. In addition to the benefits I have listed above, Dr. Li through research has found that what you eat can help your body fight off disease while helping cells rejuvenate themselves. The best way to do that? By eating the food we prepare at home – healthy fruits, vegetables, proteins and drinks that benefit the body instead of harm it. Not by stopping at the fast food restaurant for an overcooked burger and greasy fries.
This week, if you do not usually eat supper together as family, put it on the schedule for one day. Only one day so you do not add stress to an already crazy week. I have a feeling you will see the benefits listed in this article and many more and find a way to cook at home more often. Have an amazing week.
To your health,
Denise
Upcoming Trip?
I like to use Booking for booking not only my hotels, but my tickets and rental cars as well. Makes life so much easier with only having to log into one location for my information.
Be sure to grab my travel tips to save you time and money. You'll also be entered into the weekly drawings.
Register here: Get 100 Travel Tips EVERY traveler should know PLUS entered into the weekly drawing.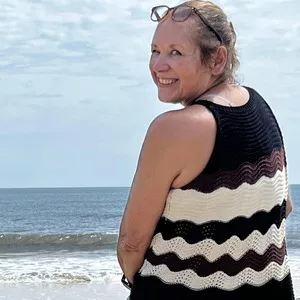 About Denise
Denise Sanger lives a life split between her love for fitness and her passion for travel particularly to the BEACH. Denise also has a love of marketing and lives in beautiful Suwannee County, Florida. You can find out more about Denise here: About Denise