What should I bring to the beach?
This article may contain affiliate links. Whenver you buy something through one of these links, I may earn a small commission without any cost to you. Thank you!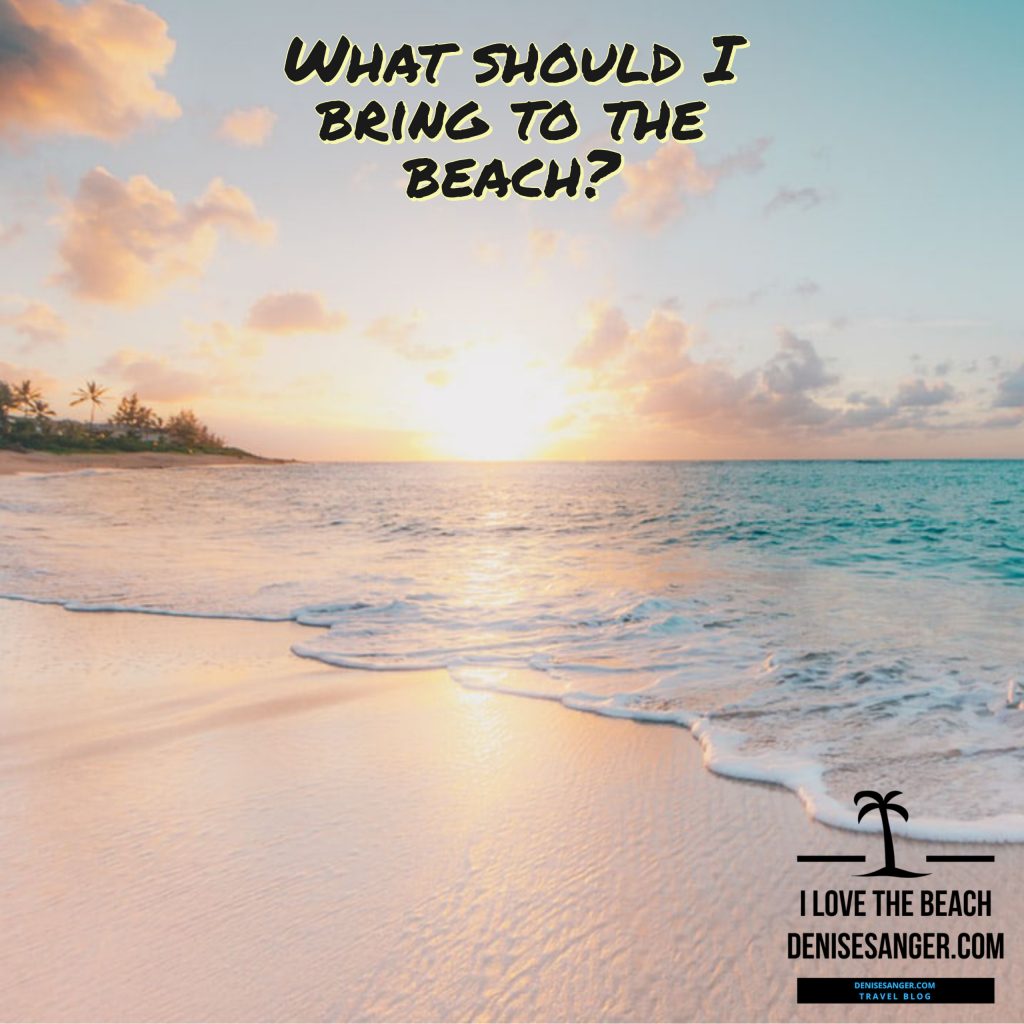 Thinking about your next beach vacation? Not sure what to bring to the beach? Do you always bring too much OR forget something? That used to be me but now I'm a pro at packing for the beach bringing exactly what I need – nothing more. Nothing less.
If you plan to spend most of your time on the beach as I do, to follow is a list of the basics to put in your beach bag. Then when you get back home after your beach trip, empty the sand and clean out your bag. Then repack it for your next trip by removing what you didn't need and adding what you had to pick up during your trip and you'll be ready to go again!
Sunscreen. Matter of fact this is so important, I'm going to write it again. Sunscreen. And make sure you apply several times throughout the day.
Sunglasses. As you protect your skin, you must protect your eyes.
Swimsuit. Of course right?
Cell phone AND charger. You can leave the phone in your room but at some point you know you're going to want your phone. If you plan to take pics at the beach, you'll want to read this next: How to take photos of a lifetime with your phone.
If you read on the beach, a good book OR your Kindle. I always have my Kindle with me.
Beach towel. You'll use it both on the beach and to dry off after you swim. Reapply sunscreen after every swim.
If you are bringing your chairs, be sure to bring an umbrella to shade you while you watch the waves.
Goggles & snorkel if you plan to check out what's under the ocean.
Beach toys to keep the kids busy.
Light snacks and water to stay hydrated.
A nice big beach bag like this XXL Beach Tote I have one will fit EVERYTHING so you only have to make one trip: XXL Beach Bag
Most important? Don't stress! What you don't have you can easily pick up at the beach. Sit back, relax and enjoy the beach view.
Upcoming Trip?
I like to use TripAdvisor for booking not only my hotels, but my tickets and rental cars as well. Makes life so much easier with only having to log into one location for my information.
Be sure to grab my travel tips to save you time and money. You'll also be entered into the weekly drawings.
Register here: Get 100 Travel Tips EVERY traveler should know PLUS entered into the weekly drawing.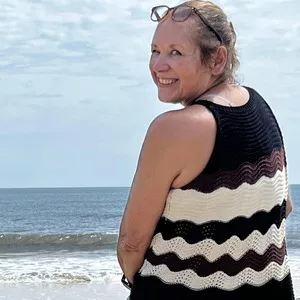 About Denise
Denise Sanger lives a life split between her love for fitness and her passion for travel particularly to the BEACH. Denise also has a love of marketing and lives in beautiful Suwannee County, Florida. You can find out more about Denise here: About Denise