Weight Loss Program That WORKS for women over 50.
This article may contain affiliate links. Whenver you buy something through one of these links, I may earn a small commission without any cost to you. Thank you!
If you are SICK & TIRED of trying program after weight loss program that DOES NOT WORK I know exactly how you feel. I have probably tried every single program out there but have never had long term results. Even more difficult now that I'm over 50.  But that's changed and I see the light with a weight loss program that works for women over 50.
You see, those programs don't work if you they don't fit YOUR lifestyle.  If you are ready to make a change that will NOT INCLUDE:
counting points.
measuring foods.
calculating macros.
eating every 2 hours.
never eating bread again.
and any other painful bullet I may have missed
I invite you to take control of your health & wellness.  The program I follow is easy, simple and as one client said "it just makes sense."  Simply fill out this form and I'll send the info via email. AND I will be with you every step of the way.  Do it for YOU. Do it for YOUR FAMILY. Do it for your HEALTH.  Just do it.  Get started today. Grab the jumpstart program here:  5 day meal plan

Upcoming Trip?
I like to use TripAdvisor for booking not only my hotels, but my tickets and rental cars as well. Makes life so much easier with only having to log into one location for my information.
Be sure to grab my travel tips to save you time and money. You'll also be entered into the weekly drawings.
Register here: Get 100 Travel Tips EVERY traveler should know PLUS entered into the weekly drawing.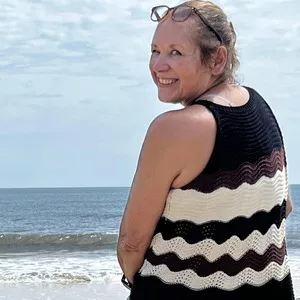 About Denise
Denise Sanger lives a life split between her love for fitness and her passion for travel particularly to the BEACH. Denise also has a love of marketing and lives in beautiful Suwannee County, Florida. You can find out more about Denise here: About Denise